 News
Now Millennium '00 – '01
'Yearbook' for the new Millennium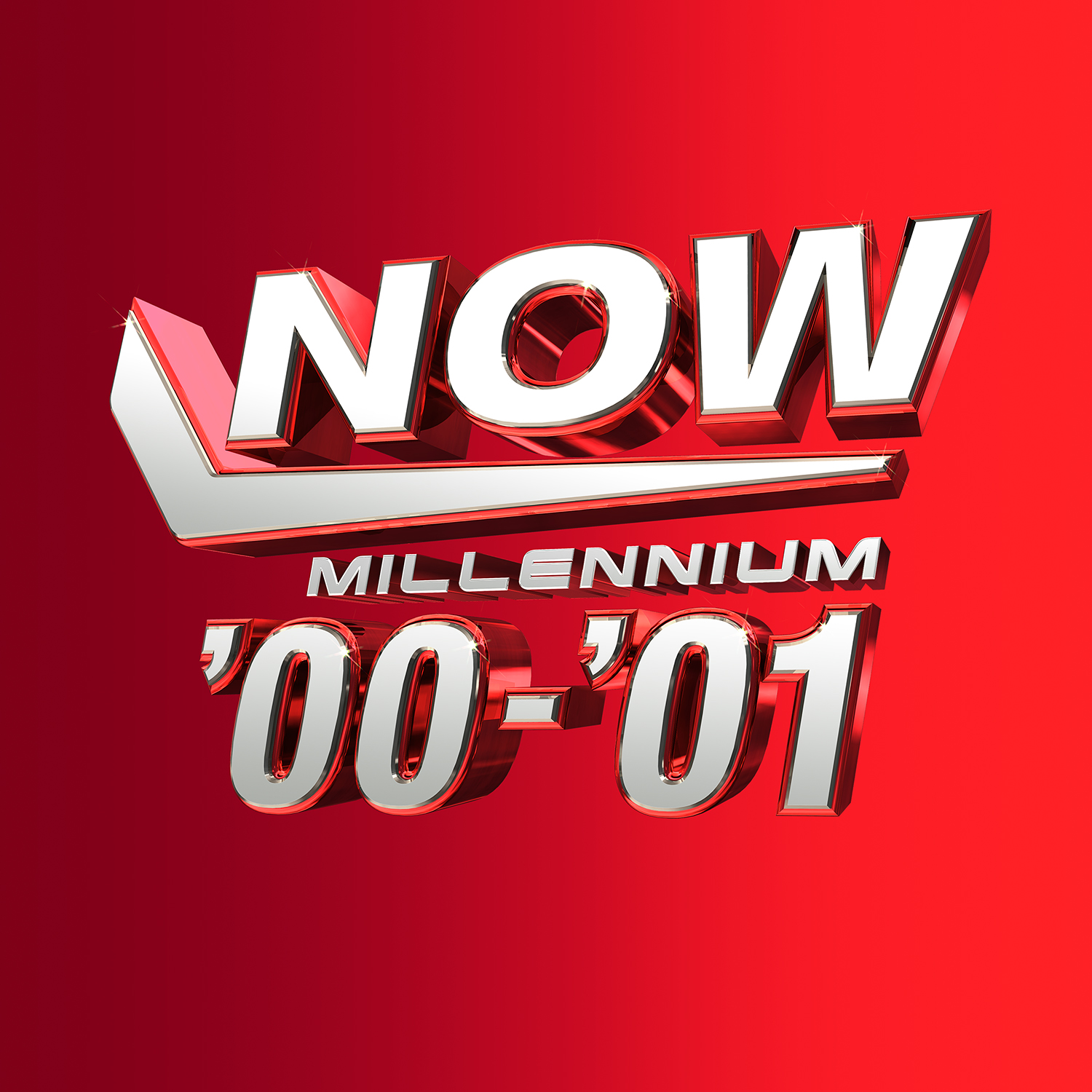 Now That's What I Call Music are launching a new generation of Yearbook releases under the 'Millennium' banner.
The first volume is Now Millennium '00-'01 which celebrates the eclectic mix of new and old music that 'pop' delivered in the Noughties including from acts such as U2, REM, Coldplay, All Saints, Spice Girls, Robbie Williams, LeAnn Rimes, Manics, Oasis, Kylie, Britney Spears, Steps, Dido, Atomic Kitten and many more!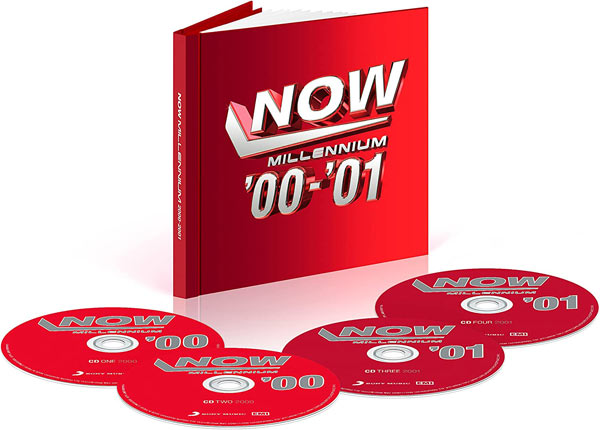 The physical offerings are similar to the Yearbooks. The 4CD set is offered in hardcover book deluxe edition and standard card sleeve version, both with 83 tracks. The former includes a 28-page booklet with original singles artwork and quiz etc.
A 2LP edition offers 30 tracks in total and is pressed on white and red coloured vinyl. NOW Millennium 2000 – 2001 will be released on 2 June 2023.
Compare prices and pre-order
Various Artists
Now Millennium 2000-2001 - 4CD hardcover deluxe
Compare prices and pre-order
Various Artists
Now Millennium 2000-2001 - 2LP coloured vinyl
Compare prices and pre-order
Various Artists
Now Millennium 2000-2001 - 4CD standard edition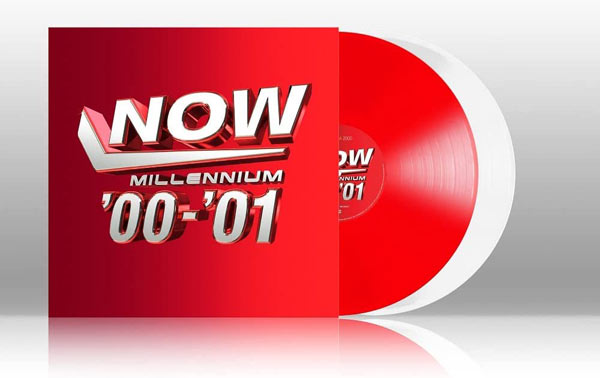 Tracklisting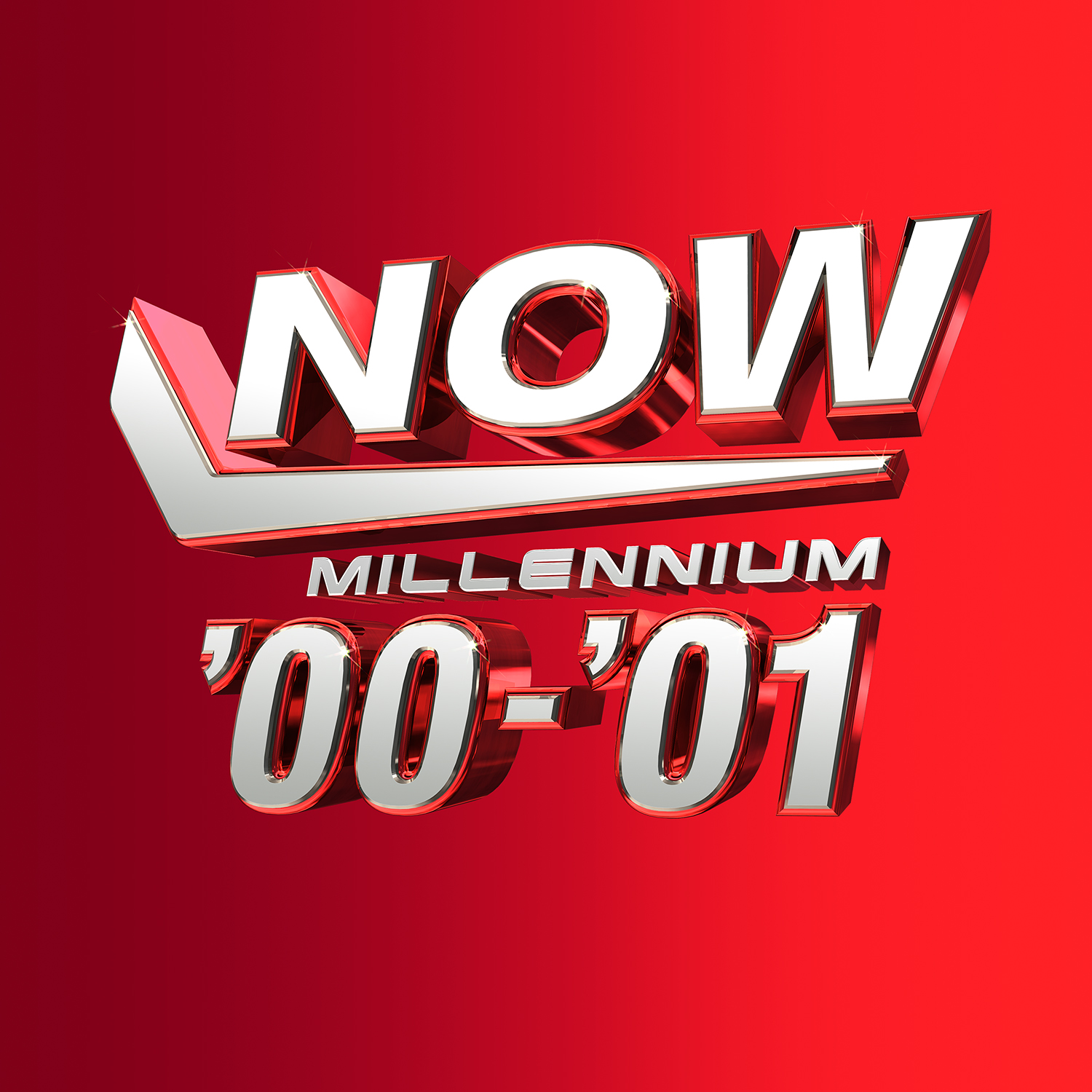 Now Millennium '00-'01 Various Artists
/
CD 1: 2000

U2 – Beautiful Day
Coldplay – Yellow
R.E.M. – The Great Beyond
Sting – Desert Rose
All Saints – Pure Shores
Andreas Johnson – Glorious
Bon Jovi – It's My Life
LeAnn Rimes – Can't Fight The Moonlight
Robbie Williams – Rock DJ
Craig David – 7 Days
Spice Girls – Holler
P!NK – There You Go
Mary Mary – Shackles (Praise You)
Kelis – Caught Out There
Anastacia – I'm Outta Love
Toploader – Dancing In The Moonlight
Bloodhound Gang – The Bad Touch
blink-182 – All The Small Things
Manic Street Preachers – The Masses Against The Classes
Oasis – Go Let It Out

CD 2:

Britney Spears – Oops!…I Did It Again
S Club 7 – Reach
*NSYNC – Bye Bye Bye
A1 – Take On Me
Aqua – Cartoon Heroes
The Corrs – Breathless
Melanie C & Lisa "Left Eye" Lopes – Never Be The Same Again
LEN – Steal My Sunshine
Bomfunk MC's – Freestyler
William Orbit – Barber's Adagio For Strings (Ferry Corsten Remix)
Delerium, Sarah McLachlan – Silence
Aurora, Naimee Coleman – Ordinary World
Ricky Martin – She Bangs
Kylie Minogue – Spinning Around
Steps – Stomp
Madison Avenue – Don't Call Me Baby
Black Legend – You See The Trouble With Me (We'll Be In Trouble Vocal Video Edit)
Modjo – Lady (Hear Me Tonight)
Sonique – It Feels So Good
Gabrielle – Rise
Sade – By Your Side

CD 3: 2001

Kylie Minogue – Can't Get You Out Of My Head
S Club 7 – Don't Stop Movin'
Britney Spears – I'm A Slave 4 U
Missy Elliott – Get Ur Freak On
Eve & Gwen Stefani – Let Me Blow Ya Mind
Mary J. Blige – Family Affair
Usher – U Remind Me
Shaggy & Ricardo Ducent – It Wasn't Me
Wyclef Jean – Perfect Gentleman
Mya – Case Of The Ex (Whatcha Gonna Do)
So Solid Crew – 21 Seconds
Faithless – We Come 1
Rui Da Silva feat. Cassandra – Touch Me
Roger Sanchez – Another Chance
Alcazar – Crying At The Discoteque
Sophie Ellis-Bextor – Take Me Home (A Girl Like Me)
Cher – The Music's No Good Without You
Jamiroquai – Little L
Texas – Inner Smile
Nelly Furtado – I'm Like A Bird
Train – Drops Of Jupiter (Tell Me)

CD 4: 2001

Elton John – I Want Love
Robbie Williams – Eternity
Dido – Thank You
Stereophonics – Handbags And Gladrags
Radiohead – Pyramid Song
Travis – Sing
The Dandy Warhols – Bohemian Like You
Feeder – Buck Roger
Wheatus – Teenage Dirtbag
Crazy Town – Butterfly
New Order – Crystal
Daniel Bedingfield – Gotta Get Thru This
Five – Let's Dance
Blue – All Rise
O-Town – Liquid Dreams
Samantha Mumba – Always Come Back To Your Love (With Rap)
Steps – Chain Reaction
Westlife – Uptown Girl
Ronan Keating – Lovin' Each Day
Hear'Say – Pure & Simple
Atomic Kitten – Whole Again

LP 1

Side A – 2000

U2 – Beautiful Day
Coldplay – Yellow
Oasis – Go Let It Out

 

R.E.M. – The Great Beyond
Sting – Desert Rose
All Saints – Pure Shores
Gabrielle – Rise

Side B – 2000

Britney Spears – Oops!…I Did It Again
Kylie Minogue – Spinning Around
Robbie Williams – Rock DJ
Bon Jovi – It's My Life

 

Toploader – Dancing In The Moonlight

 

P!NK – There You Go

 

Kelis – Caught Out There
Mary Mary – Shackles (Praise You)

LP 2

Side A – 2001

Kylie Minogue – Can't Get You Out Of My Head
S Club 7 – Don't Stop Movin'
Alcazar – Crying At The Discoteque
Cher – The Music's No Good Without You
Roger Sanchez – Another Chance
Missy Elliott – Get Ur Freak On

 

Britney Spears – I'm A Slave 4 U
Eve & Gwen Stefani – Let Me Blow Ya Mind

Side B – 2001

Radiohead – Pyramid Song
Dido – Thank You
Mary J. Blige – Family Affair
Usher – U Remind Me
Stereophonics – Handbags And Gladrags
Train – Drops Of Jupiter (Tell Me)
Elton John – I Want Love