 News
Now That's What I Call Electronic
New synth-pop 4CD set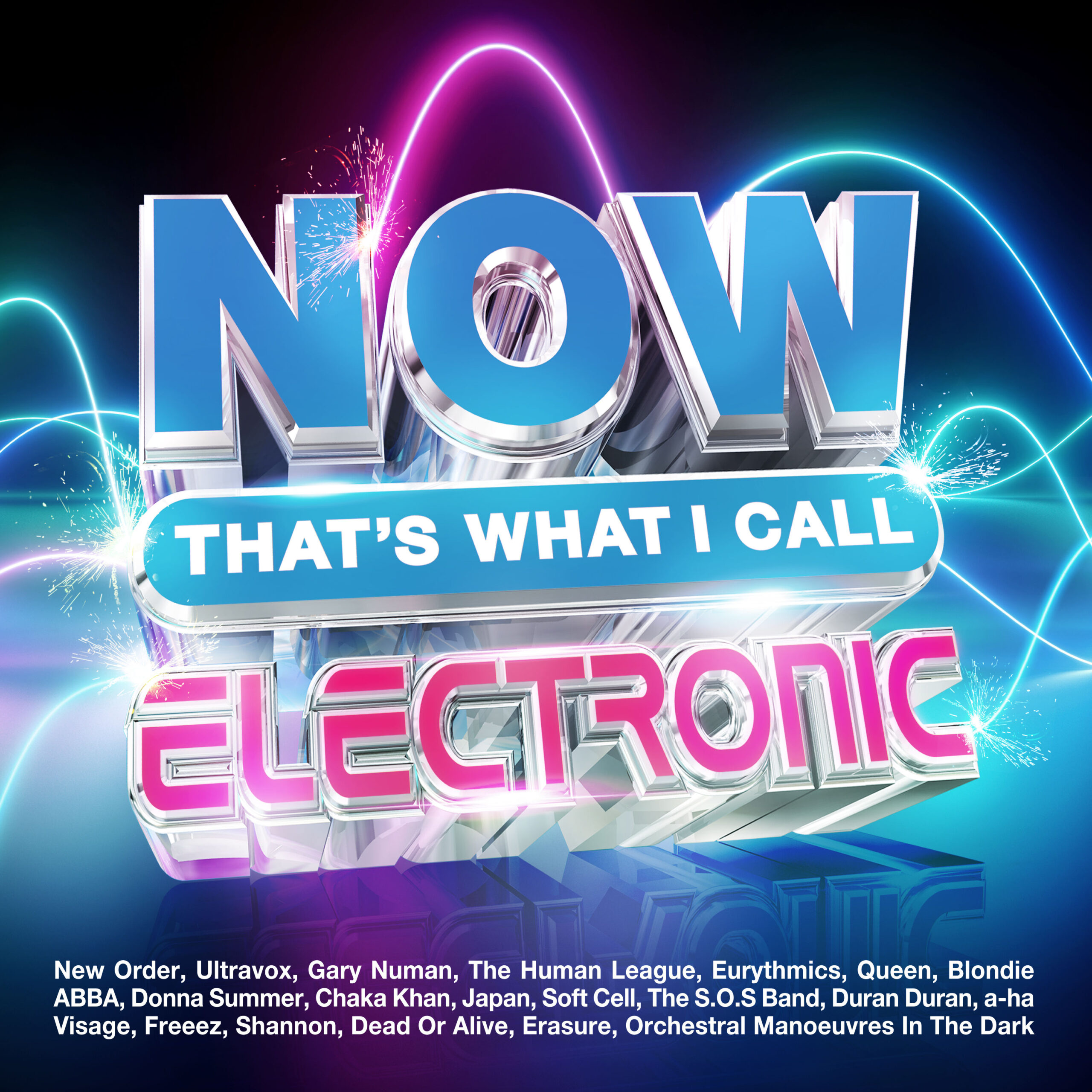 The NOW team will issue a new various artists four-CD in the new year. Now That's What I Call Electronic is a "celebration of the rise of electronic anthems" and offers a largely Eighties-based selection of 78 tracks.
This collection includes big pop hits such as a-ha's 'Take On Me', Duran Duran's 'Planet Earth', Queen's 'Radio Ga-Ga' (track one, disc one – naturally) but there's enough variety to keep things interesting including Flock of Seagulls, Yello, Malcom McLaren, Trans-X, Art of Noise, Joy Division, The Associates, Furniture and more.
There's a few appropriate 'long' versions of appropriate tracks including Donna Summer's 'I Feel Love' and New Order's 'Blue Monday'. The 'Performance Mix' of Dead Or Alive's 'You Spin Me Round (Like A Record)' also features.
The official line is that this compilation "focuses on the emergence of synth-pop as a dominant sub-genre of new wave" although no doubt fans will discuss the merits of individual selections. It's great to see an ABBA track here but does 'Gimme Gimme Gimme (A Man After Midnight)' really qualify?
There are loads of tracks that do fit the bill perfectly, of course, such as Ultravox's 'Vienna', Visage's 'Fade to Grey', Japan's 'Quiet Life', OMD's Enola Gay, Gary Numan's 'Cars', M's 'Pop Muzik' and more.
As usual, any quibbles can be easily shrugged off when you consider that this four-CD package is available for pre-order at under £9.
Now That's What I Call Electronic will be released on 7 January 2022.

Compare prices and pre-order
Various Artists
Now Thats What I Call Electronic - 4CD set
Tracklisting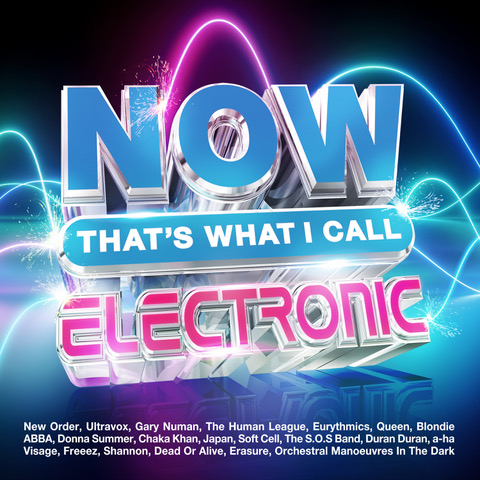 Now That's What I Call Electronic Various Artists
/
4CD set
CD 1

Queen – Radio Ga Ga
New Order – Blue Monday
Eurythmics, Annie Lennox, Dave Stewart – Love Is A Stranger
Ultravox – Vienna
Visage – Fade To Grey
Japan – Quiet Life
Soft Cell – Tainted Love
The Human League – The Sound Of The Crowd
Duran Duran – Planet Earth
Spandau Ballet – To Cut A Long Story Short
Gary Numan – Cars
Orchestral Manoeuvres In The Dark – Enola Gay
Landscape – Einstein A Go-Go
Tears For Fears – Mad World
Heaven 17 – Temptation
Blancmange – Living On The Ceiling
Fiction Factory – (Feels Like) Heaven
The Lotus Eaters – The First Picture Of You
A Flock Of Seagulls – I Ran (So Far Away)
Yello – The Race

CD 2

Donna Summer – I Feel Love (12" Version)
Chaka Khan – I Feel For You
Freeez – I.O.U.
Shannon – Let The Music Play
Company B – Fascinated
The S.O.S Band – Just Be Good To Me
Nu Shooz – I Can't Wait
The Pointer Sisters – Automatic
Man 2 Man – Male Stripper
Patrick Cowley feat. Sylvester – Do You Wanna Funk
Liza Minnelli – Losing My Mind
Eighth Wonder – I'm Not Scared
Animotion – Obsession
Trans-X – Living On Video
Dazz Band – Let It All Blow
Harold Faltermeyer – Axel F (From "Beverly Hills Cop" Soundtrack)
Art Of Noise – Close (To The Edit)
Malcolm McLaren – Buffalo Gals
Joe Jackson – Steppin' Out

CD 3

ABBA – Gimme! Gimme! Gimme! (A Man After Midnight)
Blondie – Atomic
The Buggles – Video Killed The Radio Star
M – Pop Muzik
Paul Hardcastle – 19
Falco – Rock Me Amadeus (The American Edit)
Phil Lynott – Yellow Pearl (First 7″ Remix)
Kim Wilde – Kids In America
Altered Images – Don't Talk To Me About Love
a-ha – Take On Me
Philip Oakey & Giorgio Moroder – Together In Electric Dreams
Howard Jones – New Song
Nik Kershaw – Wouldn't It Be Good
Limahl – Never Ending Story
Thompson Twins – Love On Your Side
Men Without Hats – The Safety Dance
Kon Kan – I Beg Your Pardon (I Never Promised You A Rose Garden)
Peter Schilling – Major Tom (Coming Home)
Midge Ure – If I Was
China Crisis – Christian
Jan Hammer – Crockett's Theme (From "Miami Vice II" Soundtrack)

CD 4

Dead Or Alive – You Spin Me Round (Like A Record) (Performance Mix)
The Human League – Love Action (I Believe In Love)
Propaganda – Dr Mabuse
The Cure – The Walk
Joy Division – Love Will Tear Us Apart
Orchestral Manoeuvres In The Dark – Messages
Our Daughter's Wedding – Lawn Chairs
Iggy Pop – Nightclubbing
Bronski Beat – Smalltown Boy
Erasure – Drama!
Scritti Politti – Absolute
The Associates – Party Fears Two
Furniture – Brilliant Mind
Talk Talk – It's My Life
Simple Minds – Glittering Prize
Swans Way – Soul Train
The Passions – I'm In Love With A German Film Star
Soft Cell – Say Hello, Wave Goodbye