 News
Now Yearbook '78 – Extra
3CD companion set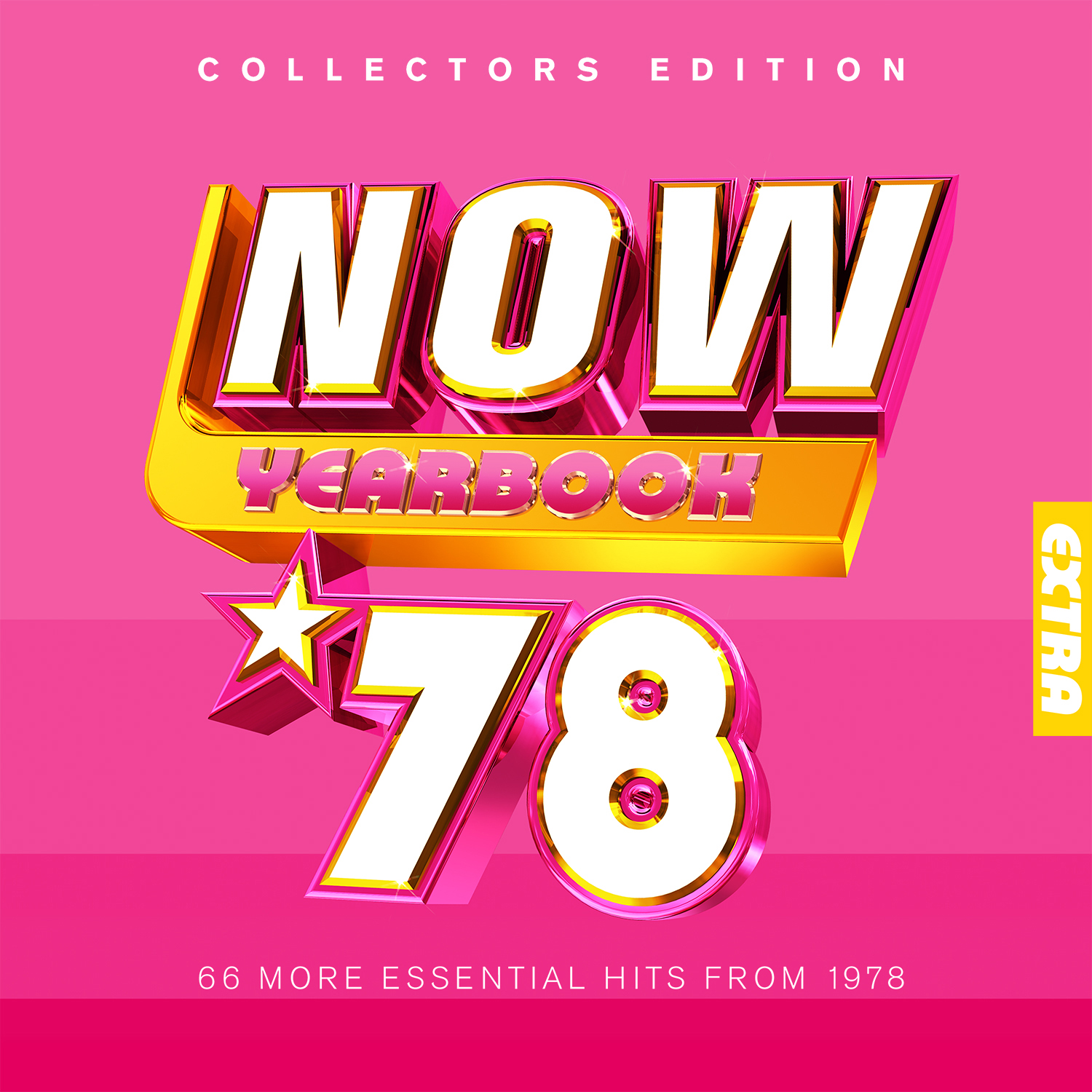 If you were not feeling it with the recent NOW Millennium '00-'01 release, how about a return to the good old Yearbooks with NOW Yearbook '78 – Extra.
This 3CD companion set to the original Now Yearbook 78 features 66 tracks including the likes of Queen's 'Bicycle Race' (CD 1, track one, naturally), Blondie's Picture This, John Travolta's 'Greased Lightnin", Boney M.'s Rasputin and offerings from many more artists such as Hot Chocolate, The Jam, ELO, Elvis Costello and the Attractions, The Boomtown Rats, Donna Summer, Status Quo, Chris Rea, David Soul, Public Image Limited, Leo Sayer, Andrew Gold, The Clash, Squeeze and many more.
Now Yearbook '78 – Extra will be released on 9 June 2023.
Compare prices and pre-order
Various Artists
Now Yearbook 78 Extra - 3CD set
Tracklisting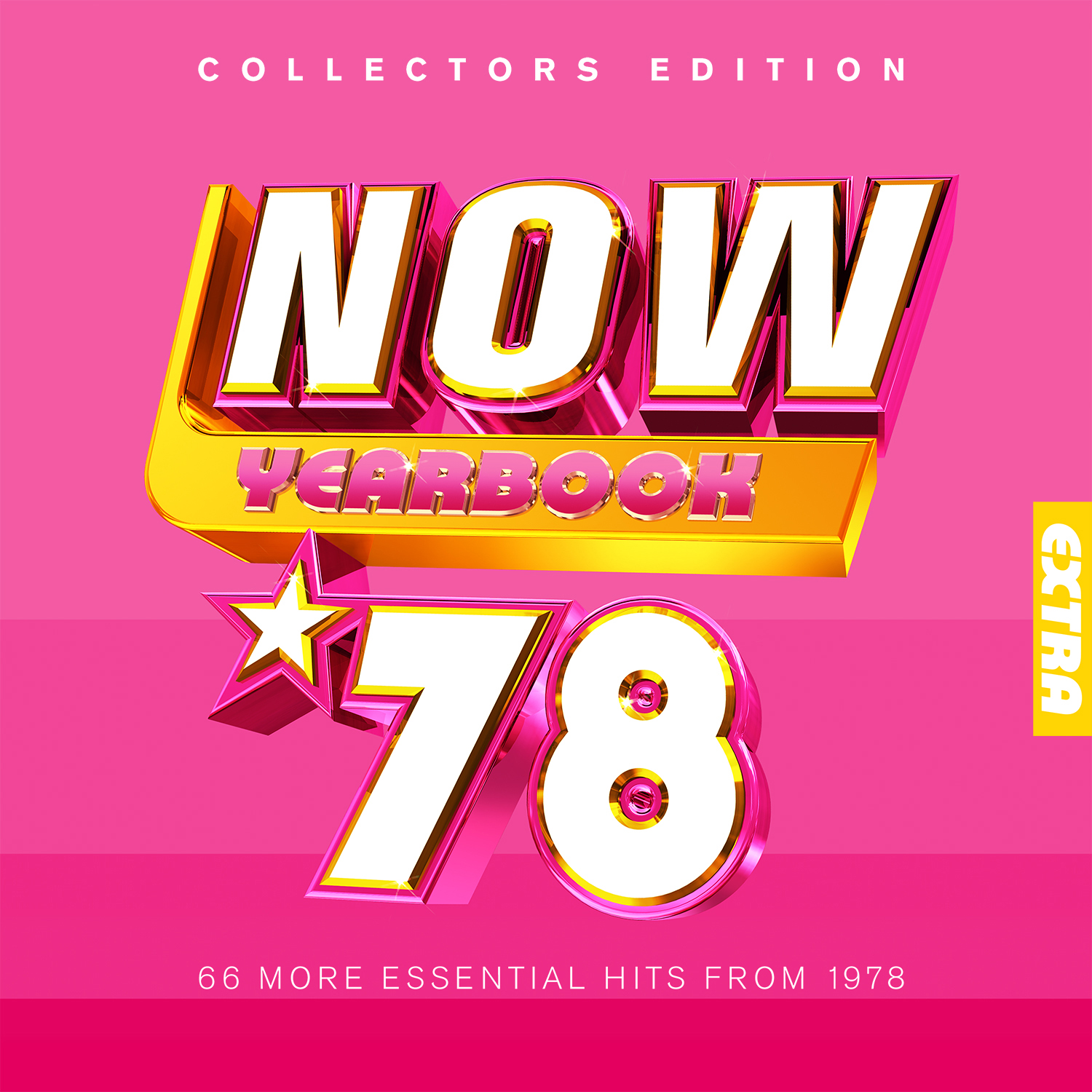 Now Yearbook '78 – Extra Various Artists
/
CD 1

Queen – Bicycle Race
The Boomtown Rats – Like Clockwork
Blondie – Picture This
Electric Light Orchestra – Wild West Hero
Smokie – Oh Carol
Darts – Come Back My Love
Showaddywaddy – I Wonder Why
John Travolta – Greased Lightnin'
Crystal Gayle – Talking In Your Sleep
Anne Murray – You Needed Me
Hot Chocolate – I'll Put You Together Again
The O'Jays – Use Ta Be My Girl
Raydio – Jack And Jill
Third World – Now That We've Found Love
Hi-Tension – British Hustle
Cheryl Lynn – Got To Be Real
Musique – In The Bush
Boney M. – Rasputin
Amanda Lear – Follow Me
Voyage – Souvenirs
Patrick Juvet – Got A Feeling
Donna Summer – Last Dance

CD 2

Meat Loaf – Two Out Of Three Ain't Bad
Billy Joel – Just The Way You Are
Dean Friedman – Lydia
David Soul – It Sure Brings Out The Love In Your Eyes
Chris Rea – Fool (If You Think It's Over)
Lindisfarne – Run For Home
Elton John – Ego
Status Quo – Again And Again
Jeff Wayne & Justin Hayward – The Eve Of The War
The Motors – Forget About You
Ultravox – Slow Motion
Squeeze – Take Me I'm Yours
Public Image Limited – Public Image
The Clash – Tommy Gun
Elvis Costello & The Attractions – Pump It Up
The Boomtown Rats – She's So Modern
Magazine – Shot By Both Sides
The Jam – David Watts
Rich Kids – Rich Kids
Sham 69 – If The Kids Are United
Yellow Dog – Just One More Night
Streetband – Toast

CD 3

Blondie – (I'm Always Touched By Your) Presence, Dear
Chris Norman & Suzi Quatro – Stumblin' In
Andrew Gold – How Can This Be Love
Samantha Sang – Emotion
Earth, Wind & Fire – Got To Get You Into My Life
Donna Summer – Rumour Has It
Patrick Juvet – I Love America
Evelyn "Champagne" King – Shame
Village People – Macho Man
Baccara – Parlez-Vous Francais?
Izhar Cohen & Alpha Beta – A-Ba-Ni-Bi
The Dooleys – A Rose Has To Die
Barry Manilow – Can't Smile Without You
Johnny Mathis with Deniece Williams – Too Much, Too Little, Too Late
Elkie Brooks – Lilac Wine
Leo Sayer – Raining In My Heart
Darts – It's Raining
Child – It's Only Make Believe
Showaddywaddy – Pretty Little Angel Eyes
Father Abraham – Dippety Day
The Barron Knights – A Taste Of Aggro
Boney M. – Mary's Boy Child / Oh My Lord