 News
Now Yearbook '78
4CD and 3LP coloured vinyl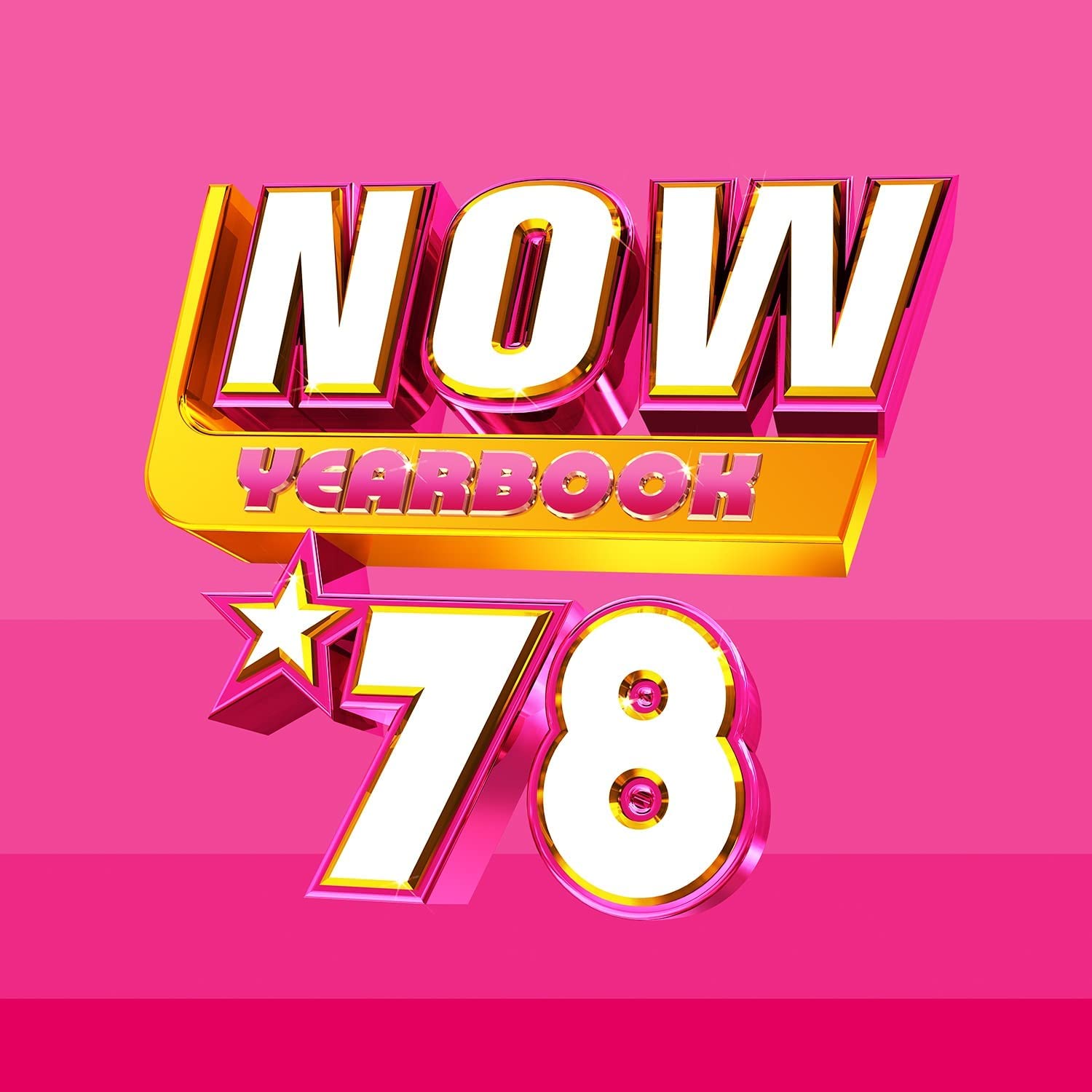 The Now That's What I Call Music team move their focus back on to the late 1970s with a NOW Yearbook '78, the ninth in the ongoing series that now spans from 1978 to 1986.
The release is available in the usual formats, that is deluxe 4CD hardcover book (with 28-pages of track commentary and a quiz), 3LP coloured vinyl and then a standard 4CD set in an eight-panel card sleeve.
The CD formats contain 85 tracks over the four discs and mix classics from the likes of ELO, Rod Stewart, Gerry Rafferty, ABBA, Wings, Kate Bush, Olivia Newton-John (and John Travolta!) and Patti Smith with songs from artists who emerged in the post-punk era, such as The Boomtown Rats, The Undertones, Buzzcocks, Blondie, The Clash, Elvis Costello and the Attractions and Ian Dury and the Blockheads.
It's 1978, so naturally disco is embraced, with CD 3 focusing on songs from artists such as Chic, Tavares, Baccara, Sheila and B Devotion, The Three Degrees, Eruption, and Voyage. The final CD offers a pick 'n' mix selection of pop smashes of this year from Bill Withers, John Paul Young, Andrew Gold, Dollar, Brotherhood of Man, David Soul, Elkie Brooks and more! Full tracklistings are below.
The 3LP version is pressed on bright pink vinyl and naturally offers a smaller, but still generous, selection of 46 tracks. Like the CD editions, this is available directly from the NOW store. Both the vinyl and deluxe hardcover book editions are limited.
NOW Yearbook 1978 will be released on 28 April 2023.
Compare prices and pre-order
Various Artists
Now Yearbook 78 - 4CD deluxe book edition
Compare prices and pre-order
Various Artists
Now Yearbook 78 - 3LP pink vinyl
Compare prices and pre-order
Various Artists
Now Yearbook 78 - standard 4CD edition
Tracklisting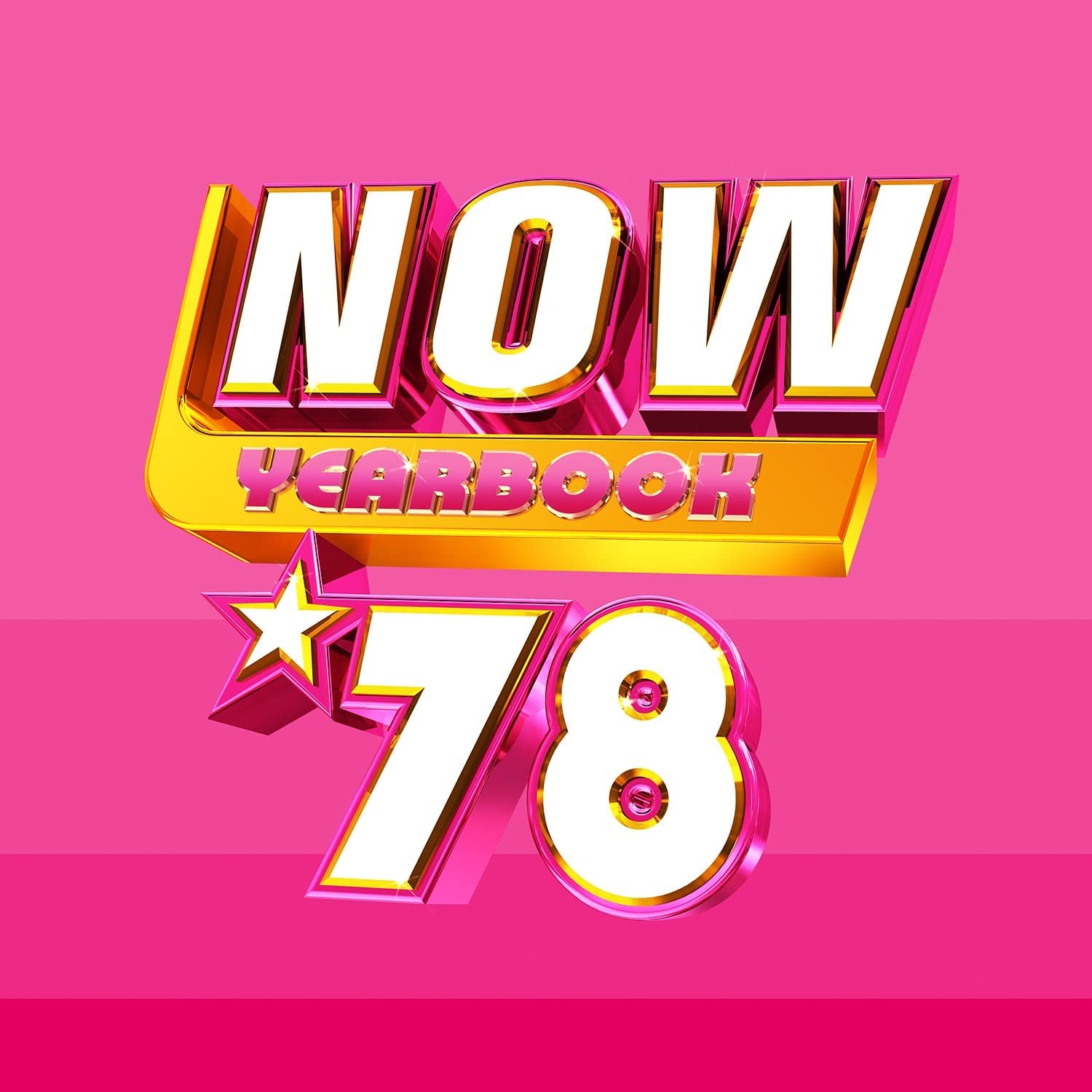 Now Yearbook '78 Various Artists
/
CD 1

Electric Light Orchestra – Mr. Blue Sky
Gerry Rafferty – Baker Street
Rod Stewart – Da Ya Think I'm Sexy?
ABBA – Take A Chance On Me
Boney M. – Rivers Of Babylon
10cc – Dreadlock Holiday
Althea and Donna – Uptown Top Ranking
Donna Summer – MacArthur Park
Chaka Khan – I'm Every Woman
Yvonne Elliman – If I Can't Have You
Chic – Everybody Dance
Odyssey – Native New Yorker
Rose Royce – Wishing On A Star
Commodores – Three Times A Lady
Marshall Hain – Dancing In The City
Clout – Substitute
Bonnie Tyler – It's A Heartache
Suzi Quatro – If You Can't Give Me Love
Wings – With A Little Luck
Kate Bush - The Man With The Child In His Eyes

CD 2

The Boomtown Rats – Rat Trap
The Undertones – Teenage Kicks
Buzzcocks – Ever Fallen In Love (With Someone You Shouldn't've)
Siouxsie and The Banshees – Hong Kong Garden
The Rezillos – Top Of The Pops
Blondie – Hanging On The Telephone
Elvis Costello and The Attractions – (I Don't Want To Go To) Chelsea
The Clash – (White Man) In Hammersmith Palais
The Jam – Down In The Tube Station At Midnight
Ian Dury and The Blockheads – What A Waste
Patti Smith – Because The Night
The Cars – My Best Friend's Girl
The Motors – Airport
City Boy – 5.7.0.5.
Sweet – Love Is Like Oxygen
Elton John – Part-Time Love
Billy Joel – Movin' Out (Anthony's Song)
The Who – Who Are You
Foreigner – Cold As Ice
Joe Walsh – Life's Been Good
Blue Oyster Cult – (Don't Fear) The Reaper
Justin Hayward – Forever Autumn

CD 3

Chic – Le Freak
A Taste Of Honey – Boogie Oogie Oogie
Tavares – More Than A Woman
Alicia Bridges – I Love The Nightlife (Disco 'Round)
Dan Hartman – Instant Replay
Michael Zager Band – Let's All Chant
Raffaella Carrà – Do It Do It Again (A Far L'Amore Comincia Tu)
Baccara – Sorry, I'm A Lady
Sheila and B Devotion – Singin' In The Rain
Voyage – From East To West
Donna Summer – I Love You
The Three Degrees – Givin' Up Givin' In
Eruption – I Can't Stand The Rain
Dee D. Jackson – Automatic Lover
Sarah Brightman and Hot Gossip – I Lost My Heart To A Starship Trooper
Crown Heights Affair – Galaxy Of Love"
Gladys Knight and The Pips – Come Back And Finish What You Started
Hot Chocolate – Every 1's A Winner
Earth, Wind and Fire – Fantasy
20 Heatwave – Always And Forever
Rose Royce – Love Don't Live Here Anymore

CD 4

Blondie – Denis
Olivia Newton-John – Hopelessly Devoted To You
John Travolta – Sandy
Darts – The Boy From New York City
Bill Withers – Lovely Day
John Paul Young – Love Is In The Air
Barry Manilow – Copacabana
Renaissance – Northern Lights
Scott Fitzgerald and Yvonne Keeley – If I Had Words
Boney M. – Brown Girl In The Ring
Brotherhood Of Man – Figaro
Co-Co – Bad Old Days
Dollar – Shooting Star
Andrew Gold – Never Let Her Slip Away
Dean Friedman w/ Denise Marsa – Lucky Stars
The Manhattan Transfer – Walk In Love
David Soul – Let's Have A Quiet Night In
Crystal Gayle – Don't It Make My Brown Eyes Blue
Elkie Brooks – Don't Cry Out Loud
David Essex – Oh What A Circus
Brian and Michael – Matchstalk Men And Matchstalk Cats And Dogs
Father Abraham – Smurf Song

LP 1

Side A

Electric Light Orchestra – Mr. Blue Sky
Gerry Rafferty – Baker Street
Rod Stewart – Da Ya Think I'm Sexy?
10cc – Dreadlock Holiday
Justin Hayward – Forever Autumn
Wings – With A Little Luck
Kate Bush – The Man With The Child In His Eyes

Side B

Bonnie Tyler – It's A Heartache
Suzi Quatro – If You Can't Give Me Love
Clout – Substitute
Crystal Gayle – Don't It Make My Brown Eyes Blue
Elton John – Part-Time Love
Billy Joel – Movin' Out (Anthony's Song)
Joe Walsh – Life's Been Good
Blue Öyster Cult – (Don't Fear) The Reaper

LP 2

Side A

Donna Summer – MacArthur Park
Chic – Le Freak
A Taste Of Honey – Boogie Oogie Oogie
The Three Degrees – Givin' Up Givin' In
Chaka Khan – I'm Every Woman
Yvonne Elliman – If I Can't Have You
Odyssey – Native New Yorker
Earth, Wind & Fire – Fantasy

Side B

The Boomtown Rats – Rat Trap
The Undertones – Teenage Kicks
Buzzcocks – Ever Fallen In Love (With Someone You Shouldn't've)
Siouxsie And The Banshees – Hong Kong Garden
The Rezillos – Top Of The Pops
Elvis Costello & The Attractions – (I Don't Want To Go To) Chelsea
The Jam – Down In The Tube Station At Midnight
Patti Smith – Because The Night

LP 3

Side A

ABBA – Take A Chance On Me
Baccara – Sorry, I'm A Lady
Boney M. – Rivers Of Babylon
Althea & Donna – Uptown Top Ranking
Blondie – Denis
Olivia Newton-John – Hopelessly Devoted To You
Renaissance – Northern Lights
Dean Friedman w/ Denise Marsa – Lucky Stars

Side B

Marshall Hain – Dancing In The City
Eruption – I Can't Stand The Rain
Dee D. Jackson – Automatic Lover
Sarah Brightman & Hot Gossip – I Lost My Heart To A Starship Trooper
Hot Chocolate – Every 1's a Winner
Commodores – Three Times A Lady
Rose Royce – Wishing On A Star