 News
NOW Yearbook '92
A collection of hits from 1992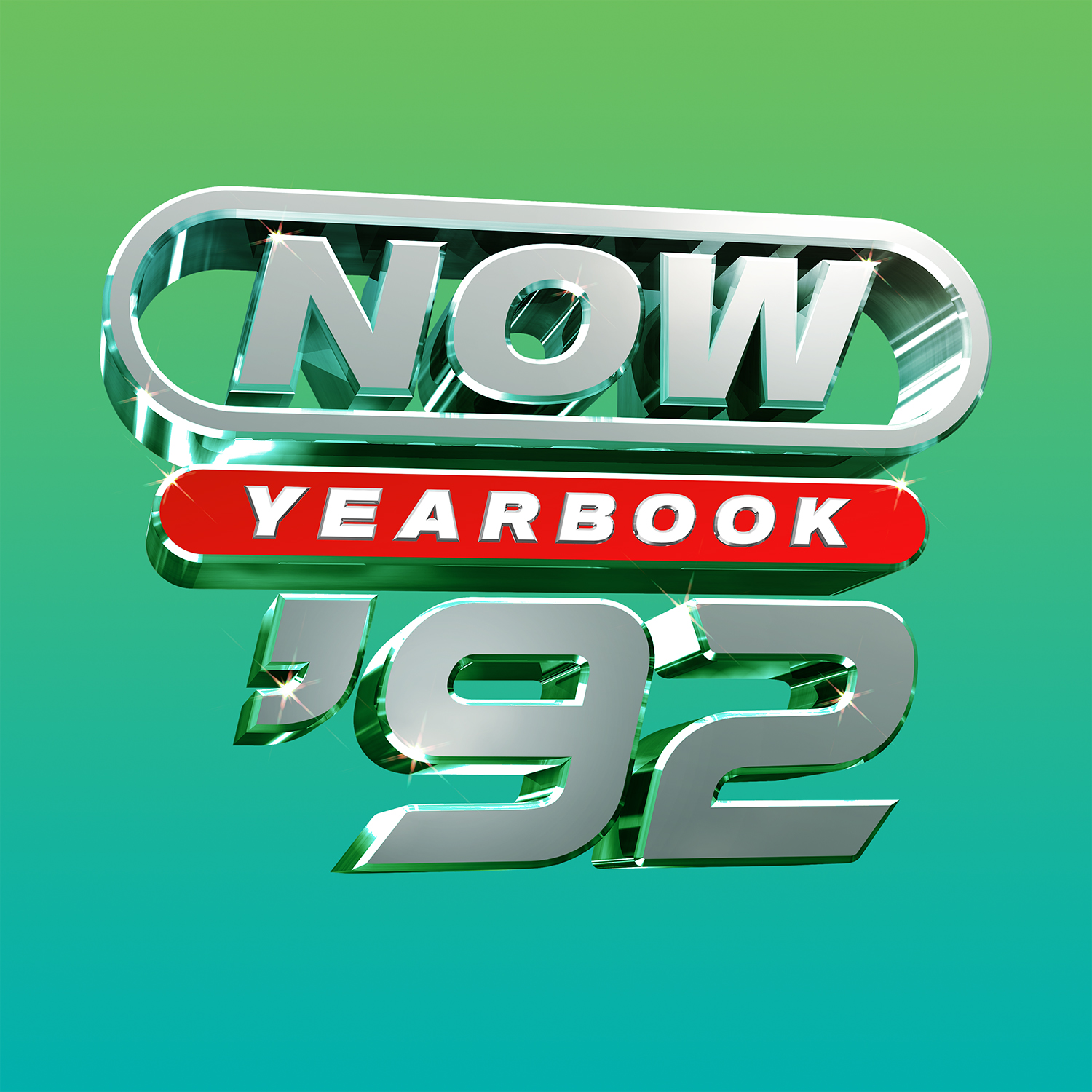 NOW Yearbooks enter the 1990s
The Now That's What I Call Music Team are continuing the Yearbook series not by continuing on into the late 1980s nor by delving deeper into the 1970s, but via an excursion into the 1990s!
NOW Yearbook '92 is a 4CD or 3LP set that steps clear of the Eighties and captures the early part of that decade where, when we look back, we can spot the embryonic beginnings of Britpop (Suede, Manics) and recall the brilliant rumblings of what became a superb solo career for Paul Weller ('Uh-Huh Oh Yeh!'). Crowded House finally crack the UK top 10 with 'Weather With You' and the single remix of Tori Amos's 'Crucify' (Tears For Fears fans should note that this song is co-produced by Ian Stanley and features Chris Hughes on drums!) is at that point in time her biggest hit to date.
1992 is the year that Simply Red's Stars outsold every other album in the UK for the second year running and the touching 'For Your Babies' is included from that long-player along with the live version of 'Lady Godiva's Room' (an excellent B-side from 1987), one of four tracks included on 'The Montreux EP'.
1992 offers some brilliant one hit wonders like Tasmin Archer's 'Sleeping Satellite', Charles & Eddie's 'Would I Lie To You' and much of CD 3 highlights some superb dance tunes such as SNAP!'s 'Rhythm Is A Dancer', Utah Saint's Kate Bush-aided 'Something Good', CeCe Peniston's 'Finally', and "Dr" Alban's 'It's My Life'.
U2 had successfully reinvented themselves with 1991's Achtung Baby and the 'Perfecto Mix' version of fourth single 'Even Better Than The Real Thing' features on a strong CD 1 which also includes The KLF ('America: What Time Is Love?'), George Michael ('Too Funky'), Sade ('No Ordinary Love'), Electronic ('Disappointed') and Annie Lennox ('Why').
Some big hitters from across the Atlantic make a showing on the second CD including an E-Street Band-free Bruce Springsteen ('Human Touch'), Bon Jovi ('Keep The Faith'), and ZZ Top ('Viva Las Vegas'). The same disc includes Mr Big's international hit 'To Be With You', Richard Marx's 'Hazard' and Sophie B Hawkins' exclamatory 'Damn, I Wish I Was Your Lover'.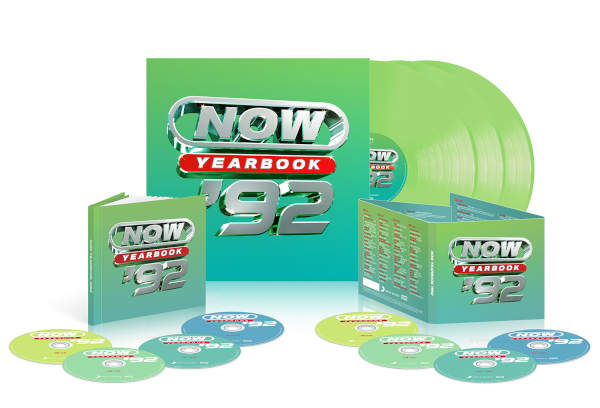 With the benefit of hindsight we can see that 1992 is a great big pop intersection where 80s pop stars are wondering what they need do to stay relevant, new pop/rock acts are establishing themselves and the dance scene is still thriving. For example, Kylie Minogue ('Give Me Just A Little More Time' is on the first disc) will soon ditch Stock Aitken Waterman, the Pet Shop Boys don't release any singles under their own name, but do help Boy George who has his last UK top 30 hit with 'The Crying Game' (CD 1, track 16) and Duran Duran are nowhere to be seen because they're holed up recording what will become 'The 'Wedding Album'. Meanwhile, The Cure's 'Friday I'm In Love' (CD 3, track 16) is the last single of theirs anyone who's not a fan can really remember.
Talking of acts who were big in the 1980s, one disappointment with NOW Yearbook '92 is that it doesn't include any of the singles issued in from INXS's Welcome to Wherever You Are, arguably their best album and a record that was a real highlight of 1992 for this author, although presumably that's down to the usual pesky licensing restrictions. Prince also had two top 10 UK hits in '92 ('Sexy MF and 'My Name Is Prince'), while Madonna had three ('This Used To Be My Playground', 'Erotica' and 'Deeper and Deeper') but their absence is less surprising. Licensing issues can work for you occasionally, presuming that's what has prevented Red Said Fred's 'Deeply Dippy' being included on this compilation. Small mercies. That was one of only 13 chart-toppers in Britain in 1992 and a creditable nine are included in Yearbook '92. The other absentees are Queen's 'Bohemian Rhapsody' (George Michael gets the 'coveted' CD 1, track 1 position), Erasure's 'ABBA-esque' and Boyz II Men's 'End of the Road'.
The usual formats apply: 4CD deluxe version in hardcover book with track annotations and quiz, 3LP coloured (green) vinyl and the cheaper 4CD in card sleeve. As with the 70s Yearbooks, '92 has a new design for a new decade.
NOW Yearbook '92 will be released on 7 July 2023.
Compare prices and pre-order
Various Artist
Now Yearbook 1992 - 4CD deluxe book edition
Compare prices and pre-order
Various Artist
Now yearbook 1992 - 3LP green vinyl
Compare prices and pre-order
Various Artist
Now Yearbook 1992 - 4CD standard edition
Tracklisting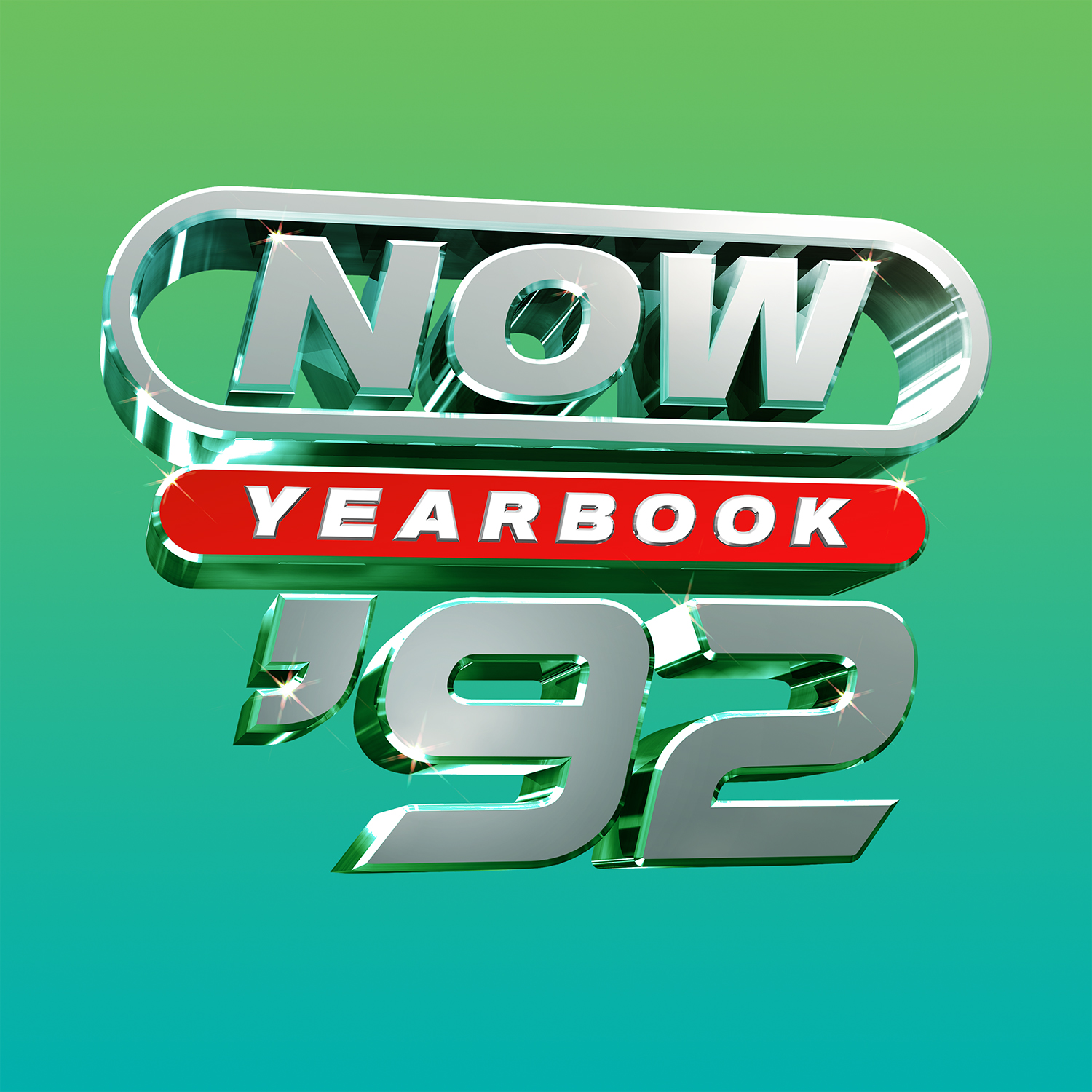 NOW Yearbook '92 Various Artists
/
CD 1

George Michael – Too Funky
Shakespears Sister – Stay
The KLF – America: What Time Is Love?
U2 – Even Better Than The Real Thing (The Perfecto Mix)
Jimmy Nail – Ain't No Doubt
Take That – Could It Be Magic (Rapino Radio Mix)
Kylie Minogue – Give Me Just A Little More Time
Charles & Eddie – Would I Lie To You?
Shanice – I Love Your Smile (Driza Bone Remix)
En Vogue – My Lovin' (You're Never Gonna Get It)
Tasmin Archer – Sleeping Satellite
Tori Amos – Crucify (Remix)
Annie Lennox – Why
Sade – No Ordinary Love
Marc Almond – The Days Of Pearly Spencer
Boy George – The Crying Game
Electronic – Disappointed
Heaven 17 – Temptation (Brothers In Rhythm Remix)
Tears For Fears – Laid So Low (Tears Roll Down)

CD 2

Bruce Springsteen – Human Touch
Bon Jovi – Keep The Faith
Iron Maiden – Be Quick Or Be Dead
Ugly Kid Joe – Everything About You
ZZ Top – Viva Las Vegas
Roy Orbison – I Drove All Night
Richard Marx – Hazard
Patty Smyth & Don Henley – Sometimes Love Just Ain't Enough
Mr Big – To Be With You
Chris Rea – Nothing To Fear
Elton John – The One
Sophie B. Hawkins – Damn I Wish I Was Your Lover
Texas – Tired Of Being Alone (Remix)
Tina Turner – I Want You Near Me
Des'ree – Feel So High
Erma Franklin – Piece Of My Heart
Simply Red – Lady Godiva's Room
Julia Fordham – (Love Moves In) Mysterious Ways
Lisa Stansfield – All Woman

CD 3

SNAP! – Rhythm Is A Dancer
The Shamen – Ebeneezer Goode
Utah Saints – Something Good
2 Unlimited – Twilight Zone
Gloria Estefan – Miami Hit Mix
Dr. Alban – It's My Life
K.W.S. – Please Don't Go
Undercover – Baker Street
CeCe Peniston – Finally
Kym Sims – Too Blind To See It
Dina Carroll – Ain't No Man
Paula Abdul – Vibeology
Opus III – It's A Fine Day
Primal Scream – Movin' On Up
Deacon Blue – Your Town
The Cure – Friday I'm In Love
Suede – Metal Mickey
Manic Street Preachers – Motorcycle Emptiness
Paul Weller – Uh Huh Oh Yeh! (Always There To Fool You!)
Simple Minds – Love Song

CD 4

Whitney Houston – I Will Always Love You
Vanessa Williams – Save The Best For Last
Lionel Richie – My Destiny
Kylie Minogue – Celebration
Take That – It Only Takes A Minute
East 17 – House Of Love
Kris Kross – Jump
MC Hammer – Addams Groove
Jon Secada – Just Another Day
Annie Lennox – Walking On Broken Glass
Bananarama – Movin' On
Belinda Carlisle – Little Black Book
Kim Wilde – Love Is Holy
Roxette – How Do You Do!
Go West – Faithful
Crowded House – Weather With You
Ten Sharp – You
Simply Red – For Your Babies
Wet Wet Wet – Goodnight Girl
Shakespears Sister – Hello (Turn Your Radio On)

LP 1

Side A

George Michael – Too Funky
The Shamen – Ebeneezer Goode
U2 – Even Better Than The Real Thing (The Perfecto Mix)
Annie Lennox – Why
Richard Marx – Hazard
Bon Jovi – Keep The Faith

Side B

The KLF – America: What Time Is Love?
The Cure – Friday I'm In Love
Heaven 17 – Temptation (Brothers In Rhythm Remix)
Electronic – Disappointed
Boy George – The Crying Game
Marc Almond – The Days Of Pearly Spencer
Elton John – The One

LP 2

Side A

Bruce Springsteen – Human Touch
Sophie B. Hawkins – Damn I Wish I Was Your Lover (Radio Version)
Patty Smyth & Don Henley – Sometimes Love Just Ain't Enough
Manic Street Preachers – Motorcycle Emptiness
Paul Weller – Uh Huh Oh Yeh! (Always There To Fool You!)
Simple Minds – Love Song
Tears For Fears – Laid So Low (Tears Roll Down)

Side B

SNAP! – Rhythm Is A Dancer
Dr. Alban – It's My Life
Charles & Eddie – Would I Lie To You?
Shanice – I Love Your Smile (Driza Bone Remix)
En Vogue – My Lovin' (You're Never Gonna Get It)
CeCe Peniston – Finally
Dina Carroll – Ain't No Man
Lionel Richie – My Destiny

LP 3

Side A

Shakespears Sister – Stay
Tasmin Archer – Sleeping Satellite
Tori Amos – Crucify (Remix)
Crowded House – Weather With You
Ten Sharp – You
Simply Red – For Your Babies
Lisa Stansfield – All Woman

Side B

Jimmy Nail – Ain't No Doubt
Take That – Could It Be Magic (Rapino Radio Mix)
Kylie Minogue – Give Me Just A Little More Time
Roxette – How Do You Do!
Go West – Faithful
Wet Wet Wet – Goodnight Girl
Vanessa Williams – Save The Best For Last
Whitney Houston – I Will Always Love You