 News
OMD / half-speed mastered vinyl
First four albums • Half-speed mastered vinyl • Die-cut sleeves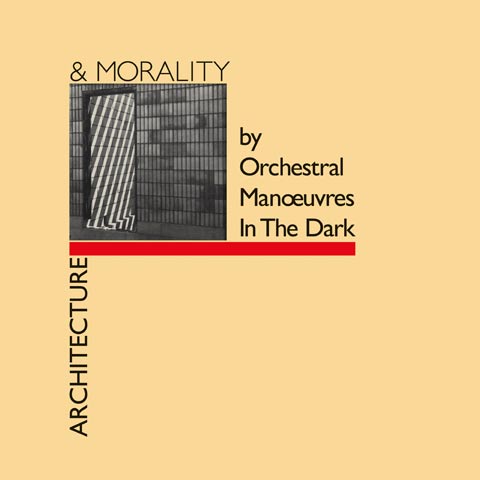 As part of a year of 40th anniversary celebrations OMD are to reissue their first four albums on 180g vinyl, mastered at half-speed by Miles Showell at Abbey Road.

Orchestral Manoeuvres In The Dark, to give them their full name, were formed
in 1978 by teenage friends Andy McCluskey and Paul Humphreys and they released their first self-titled album in 1980, which delivered the hit single 'Messages'.

Organisation followed the same year, giving them their first top ten single 'Enola Gay, while 1981's Architecture & Morality was a massive success and featured three top ten singles, including 'Souvenir' (still their highest charting single, peaking at number three).

The next album Dazzle Ships (issued in 1983) saw the band get more experimental at the expense of any big hit singles. It wasn't particularly well received at the time, but is now regarded as something approaching a lost classic.

All four albums are reissued on vinyl and housed in their original iconic die cut sleeves designed by the legendary Peter Saville. These are released on 2 November 2018.


Orchestral Manoeuvres in The Dark 
(1980)
Side A
1           Bunker Soldiers
2           Almost
3           Mystereality
4           Electricity
5           The Messerschmitt Twins
Side B
1           Messages
2           Julia's Song
3           Red Frame/White Light
4           Dancing (Instrumental)
5           Pretending To See The Future
Organisation 
(1980)
Side A
1           Enola Gay
2           2nd Thought
3           VCL XI
4           Motion And Heart
5           Statues
Side B
1           The Misunderstanding
2           The More I See You
3           Promise
4           Stanlow
Architecture & Morality
(1981)
Side A
1           The New Stone Age
2           She's Leaving
3           Souvenir
4           Sealand
Side B
1           Joan Of Arc
2           Joan Of Arc (Maid Of Orleans)
3           Architecture & Morality
4           Georgia
5           The Beginning And The End
Dazzle Ships (1983)
Side A
1           Radio Prague
2           Genetic Engineering
3           ABC Auto-Industry
4           Telegraph
5           This Is Helena
6           International
Side B
1           Dazzle Ships (Parts II, III And VII)
2           The Romance Of The Telescope
3           Silent Running
4           Radio Waves
5           Time Zones
6           Of All The Things We've Made