 News
Orbital's 'Optical Delusion' is #6 in the SDE Surround Series
Dolby Atmos Mix on SDE-exclusive blu-ray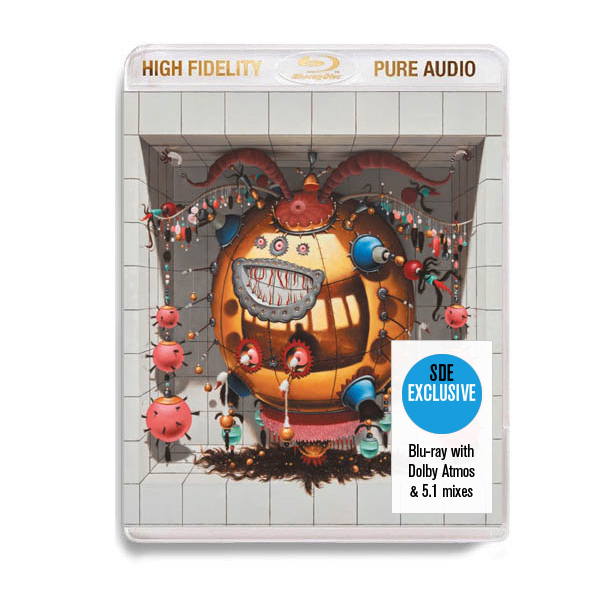 Optical Delusion, the newly announced studio album from legendary electronic duo Orbital, will be issued exclusively via SDE on the blu-ray audio format. Following some high profile releases in 2022, including Tears For Fears and Brian Eno, this is #6 in the ongoing SDE Surround Series.
The album includes the first single 'Dirty Rat' which sees Orbital (brothers Paul and Phil Hartnoll) collaborate with Sleaford Mods. Described as "a comic, brutal, bass-driven harangue against our rulers and the voters who put them there" it features a typically searing Jason Williamson vocal over Orbital and Andrew Fearn's kinetic, driving beats.
Astonishing though 'Dirty Rat' is, the album is less 'in your face' with some wonderful instrumental and vocal tracks including the nearly eight-minute long atmospheric soundscapes of 'Are You Alive' (which features Penelope Isles), the layered hypnotic brilliance of 'Frequency' (featuring some satisfyingly old-school house piano) and the dramatic beats and textures of 'What A Surprise'.
All of this music is taken to the next level by an astonishing Dolby Atmos Mix created by composer and sound designer Mark Ayres of the Radiophonic Workshop.
Paul Hartnoll and I said 'Let's go to town on the Atmos Mix and let's make it exciting and different"

Mark Ayres
Mark has been creating surround sound mixes for 20 years and used to write music for Doctor Who in the 1980s! He was commission by Paul Hartnoll to create the spatial audio mix and speaking to SDE about his work on it, Ayres said: "I wanted to push it with the Atmos Mix. I don't see any point in doing something like this and then not having a bit of fun with it. Luckily, Paul agreed. We said: "Let's go to town on it and let's make it exciting. Let's make it different". I spent a quite a few days mixing it, and then Paul came down for a day and we went through it all and tweaked it".
The blu-ray is the only way to enjoy the Atmos Mix on a physical product, and this disc is actually most generous in the series so far and features four audio streams and bonus instrumentals!
Dolby Atmos Mix
HD-Master Audio 5.1 Mix
Hi-res Stereo Mix (96/24)
Hi-res Alternative Stereo Mix (Flat Transfer) (96/24)
Instrumental versions of vocal tracks in Atmos, 5.1 and stereo
That 'Alternative Stereo Mix' is actually the Atmos Mix folded down to stereo. In Mark Ayres words, this mix is "a little bit different" because it derives from the Atmos.
Also, while Optical Delusion is a 10-track album, there is a special 13-track CD edition, with three bonus tracks, that is exclusive to Amazon in the UK. However, the blu-ray features all three of these bonus tracks ('The Crane (feat. Dina Ipavic)', 'Year Of The Bat' and 'Lost In Time') in full Dolby Atmos, 5.1 and both stereo mixes! I have to say, these tracks are all fantastic; there is zero drop in quality and I agree with Mark Ayres when he said to me "They should have been on the main album!". 'Lost in Time' in particular is rather moving. It has a lovely 'music-box' intro before the syncopated rhythm comes in with vocal samples. It's a lovely end to proceedings
Streaming Atmos is okay, but it's very heavily compressed

Mark Ayres
Chatting to Mark Ayres about this release (there should be some notes from him the blu-ray booklet) he was pleased his Atmos Mix was being issued physically: "I'm delighted the Atmos Mix is being released on Blu-ray. Streaming Atmos is okay, but it's very heavily compressed. Apple are certainly doing their best with it, but the compression, certainly to my ears, is obvious. However, Blu-rays sound absolutely great, because you know that is true HD".
Speaking of the benefits of blu-ray, here's the now traditional reminder as to why this product is highly recommended:
It's the only way to enjoy the Dolby Atmos mix of the album via a physical product
You don't need to sign-up to a streaming service such as Tidal or Apple Music to hear the spatial audio mix
The Atmos Mix on the blu-ray is not compressed, whereas it is on streaming due to bandwidth restrictions
You own the product, you are not renting it from a digital service provider
The blu-ray audio is an excellent format for music and you don't want to see it die off
Supporting SDE with these initiatives leads to similar collaborations with labels/artists and we are keen to bring your more in the near future
The pre-order window for this limited edition blu-ray audio opens today and will close in 14 days' time on 4 November 2022. Numbers manufactured will be published at a later date, so you will know just how limited this physical product is. Additionally, this blu-ray will ship with an SDE Surround Series collectors' slipcase.
Optical Delusion on SDE-exclusive blu-ray will be released on 17 February 2023 in collaboration with London Records. Pre-order the blu-ray by using this link to the SDE shop or the button below. We have given you an option to order Orbital with the slipcase for xPropaganda (at no extra cost). For more spatial audio on the SDE shop, go here.
---
Customer reviews for previous releases in the SDE Surround Series
"Quite amazing", "Hauntingly beautiful" – Brian Eno's FOREVERANDEVERNOMORE
"Absolutely sublime" – xPropaganda's The Heart Is Strange
"The best way to hear this album" – Shakespears Sister's Hormonally Yours
"Outstanding. Totally immersive" – Tears For Fears' The Tipping Point
TECHNICAL NOTES: This blu-ray audio requires a blu-ray player. Decoding the Dolby Atmos mix requires a Dolby Atmos-certified soundbar or a Dolby Atmos-compatible AV Receiver/Amp. The Dolby Atmos mix will 'fold down' to 5.1 or stereo if a Dolby Atmos decoder is not detected.
EU SHIPPING NOTES: If you are ordering from the EU please be aware that that goods may be subject to import VAT when they arrive from the UK. The prices the SDE shop charge you do not include VAT
---
Tracklisting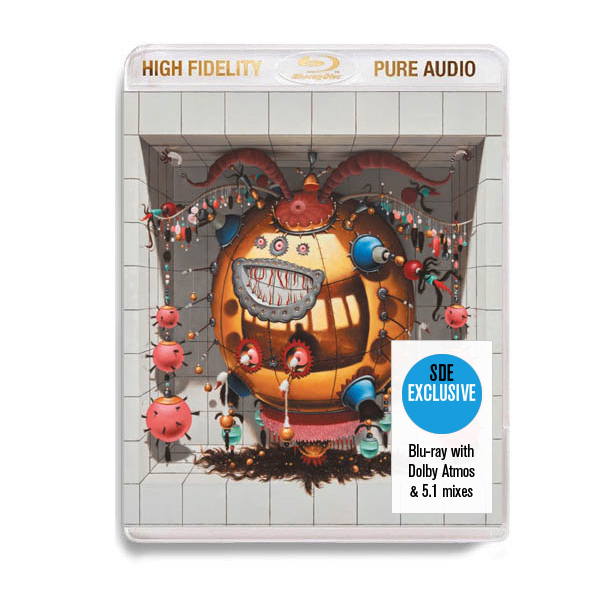 Optical Delusion Orbital
/
Dolby Atmos, HD-Master Audio 5.1, Hi-Res Stereo (96/24), Alternative Stereo Mix (Flat Transfer) (96/24)

Ringa Ringa (The Old Pandemic Folk Song) (feat. The Mediaeval Baebes)
Day One (feat. Dina Ipavic
Are You Alive? (feat. Penelope Isles)
You Are The Frequency (feat. The Little Pest)
The New Abnormal
Home (feat. Anna B Savage)
Dirty Rat – With Sleaford Mods
Requiem For The Pre Apocalypse
What A Surprise (feat. The Little Pest)
Moon Princess (feat. Coppe)

Bonus tracks

The Crane (feat. Dina Ipavic)

Year Of The Bat

Lost In Time
The SDE Surround Series is an ongoing collaboration between SuperDeluxeEdition.com and likeminded artists and record labels, where we deliver spatial audio via physical product. The products are available exclusively via theSDEshop.com and the programme started in January this year