 News
Order the DECADE book with free international shipping
SDE's special 11th birthday offer!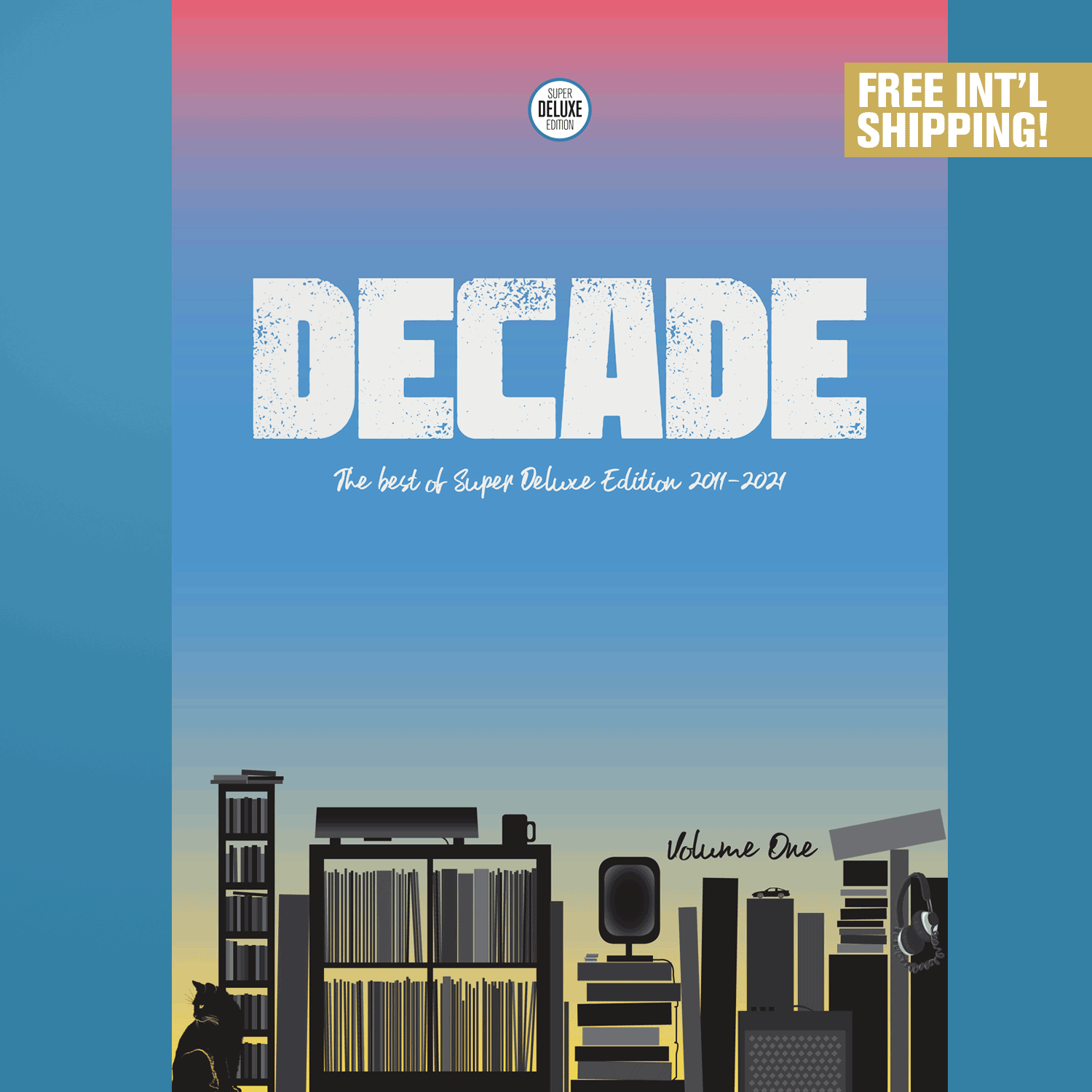 SDE is 11 years old today! Thank you to all our readers for your continued passion and support!
Last year we published 'DECADE: The Best of Super Deluxe Edition 2011-2021' a lavish 128-page book that offers content highlights from between 2011-2021. The book includes new annotations from myself (SDE editor Paul Sinclair), giving the behind-the-scenes commentary on all the interviews, newly commissioned illustrations, unseen photos and more.
Content includes:
Peter Gabriel (Feature on 'So' box set 'controversy' / open letter)
World Party (interview with Karl Wallinger)
Eurythmics (interview with Dave Stewart)
Swing Out Sister (interview)
INXS (interview with Andrew Farriss)
Depeche Mode (interview with Music For The Masses producer Dave Bascombe)
SDE in New York City (diary feature)
Duran Duran (feature)
Eric Stewart (interview)
Art of Noise ('in search of' feature)
David Bowie (interview with Serious Moonlight photographer Denis O'Regan)
Nik Kershaw (interview)
George Michael (feature)
Mike McCartney (interview)
Morrissey (interview with Viva Hate producer Stephen Street)
To mark what is now 11 years of SDE we have a very special offer. If you order a copy of the deluxe edition of DECADE (which has the embossed front cover and is signed & numbered) we are offering FREE INTERNATIONAL SHIPPING.
Can't say fairer than that! So if you were put off last year by the shipping charges then we've just removed that obstacle. Bear in mind if you are in the EU, then additional import charges may apply. This offer is restricted to one copy of DECADE so please don't order multiples and do not add another other item to your order, otherwise the free shipping won't work! It's free shipping in the UK as well, of course!
Order you copy via the SDE shop via this link, or use the button below. Thank you!
Praise for DECADE from SDE readers:
"An excellent book."
"Really chuffed with my copy… Great articles and I even read your pieces on artists I don't care for. This really is 'holding the music in your hands'"
"A very classy publication and a right riveting read"
"A terrific read… highly recommended"
"Looks fantastic and the attention to detail throughout is impressive"
"Absolutely bloody brilliant, ten times as good as the what it sounded like"