 News
P.J. Harvey / Dry demos on vinyl & CD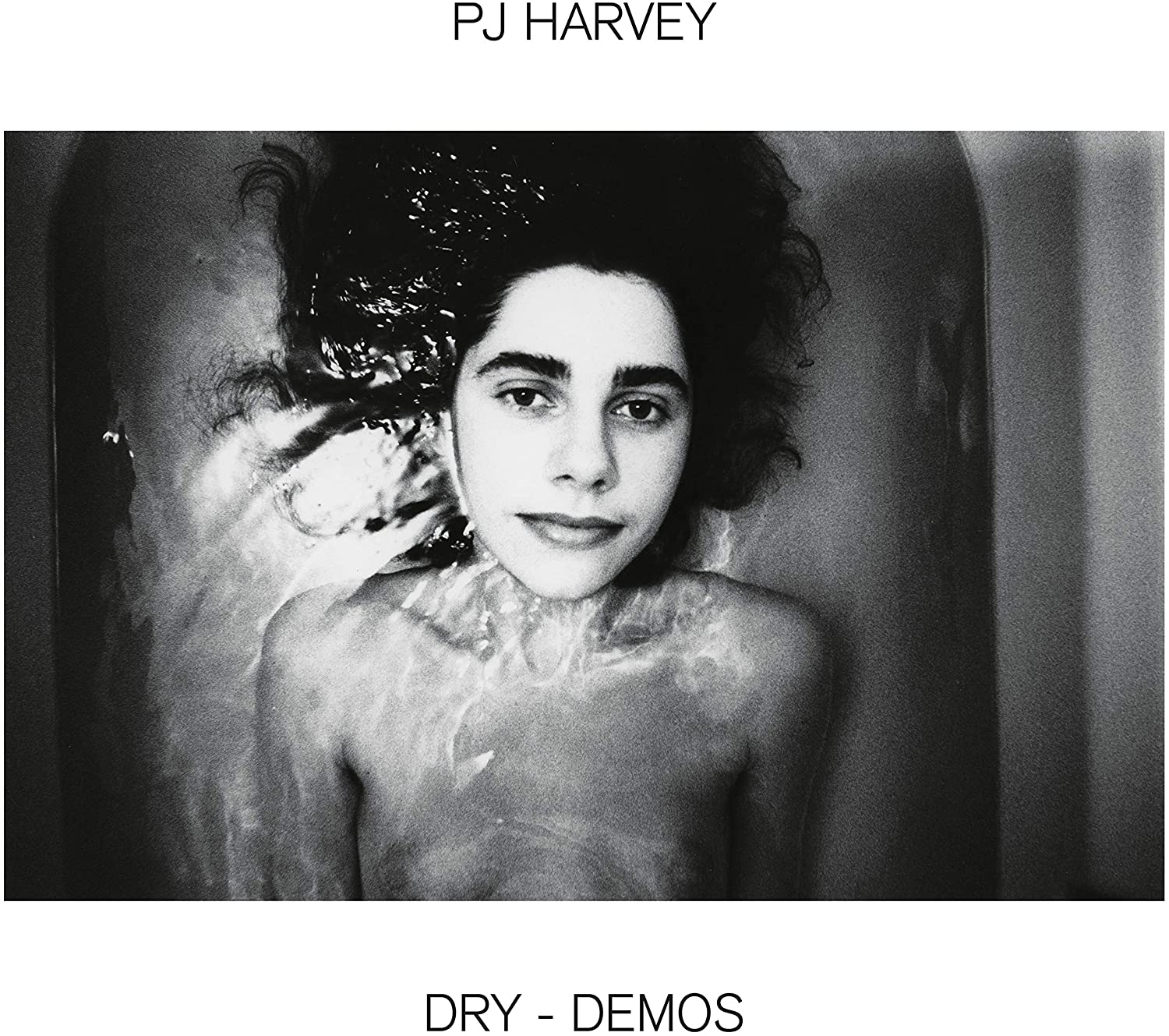 Vinyl and CD editions issued as standalone album
PJ Harvey's demos for her 1992 debut album Dry will be issued for the first time as a standalone album in July.

Initial quantities of both the CD and vinyl versions of Dry came with a bonus disc of demos and it is those 11 tracks that are being made available here, for the first time in almost 30 years.

CD version of Dry – Demos
The album is newly artworked to reflect the 'demos' nature of this edition of Dry and uses previously unseen photos by Maria Mochnacz. The vinyl is black and comes with CD quality (16 bit / 44.1kHz) WAV file downloads. It was cut by Jason Mitchell at Loud Mastering under the guidance of producer Head.
Good to see the label not only ensure that this is released on CD too, but do a decent job of it. As can be seen above, it comes as gatefold card wallet with printed inner sleeve for the CD itself. This is the start of a new reissue campaign from UMC/Island and Beggars which will see all PJ Harvey's albums reissued and on each occasion the demos will be issued on vinyl and CD!
Dry – Demos will be released on 24 July 2020 via UMC/Island. A remastered version of the actual studio album Dry is also being reissued on vinyl on the same day (but not CD).
Compare prices and pre-order
PJ Harvey
Dry - demos vinyl LP
Compare prices and pre-order
PJ Harvey
Dry - demos CD edition
Compare prices and pre-order
LP
Side A
Oh My Lover (Demo)
O Stella (Demo)
Dress (Demo)
Victory (Demo)
Happy And Bleeding (Demo)
Side B
Sheela-Na-Gig (Demo)
Hair (Demo)
Joe (Demo)
Plants And Rags (Demo)
Fountain (Demo)
Water (Demo)
CD
Oh My Lover (Demo)
O Stella (Demo)
Dress (Demo)
Victory (Demo)
Happy And Bleeding (Demo)
Sheela-Na-Gig (Demo)
Hair (Demo)
Joe (Demo)
Plants And Rags (Demo)
Fountain (Demo)
Water (Demo)