 News
PJ Harvey / Stories From The City, Stories From The Sea reissued
The reissue campaign continues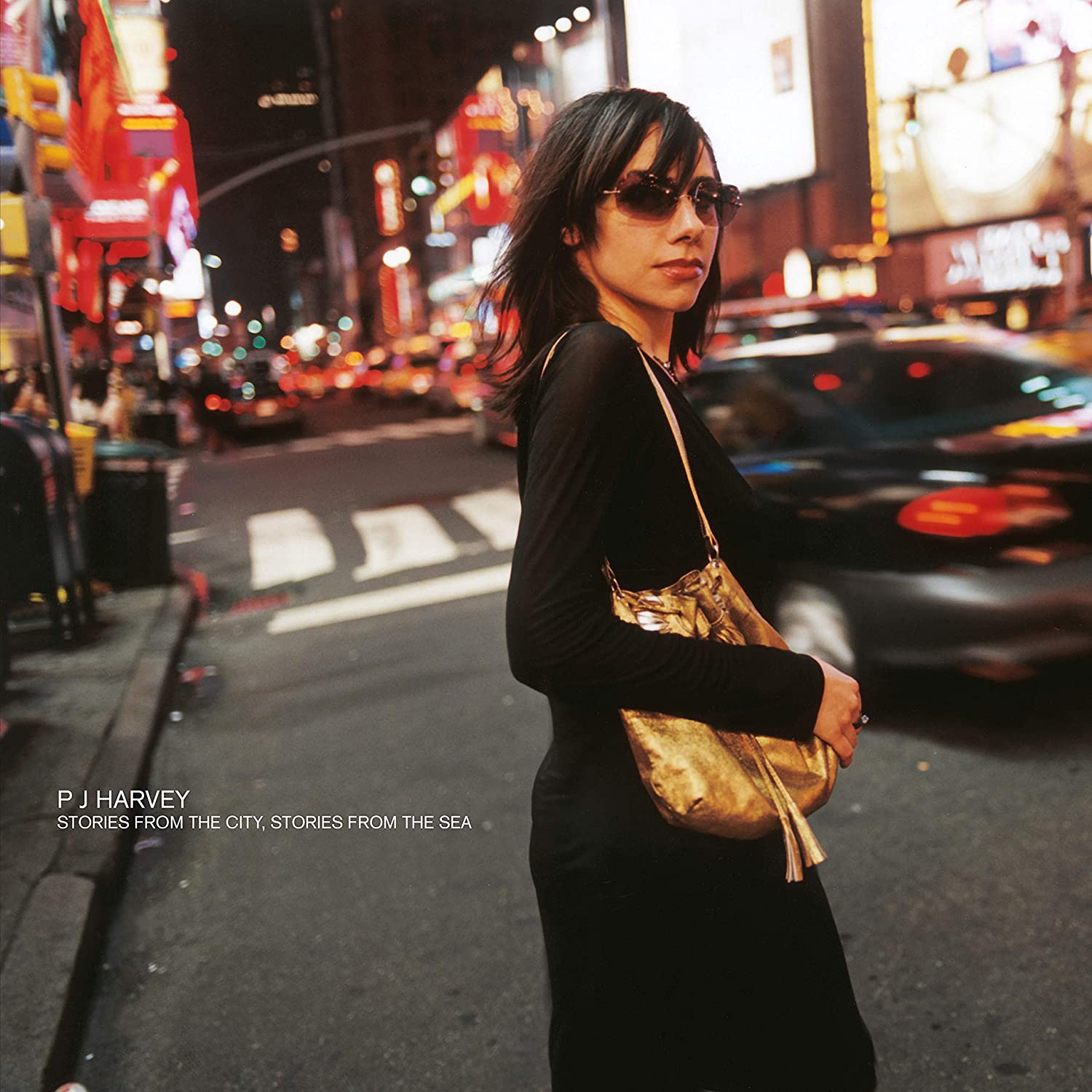 PJ Harvey's Stories From The City, Stories From The Sea album will be reissued on vinyl next month, along with 'demos' editions available on CD and vinyl.

Produced by PJ Harvey with Rob Ellis and Mick Harvey, the album was released in November 2000 and won the Mercury Music Prize the following year (Harvey would win it again ten years later for Let England Shake).
The formats follows the pattern of previous reissues, so the original album is vinyl only with packaging that's 'faithful' to the original, with cutting by Jason Mitchell at Loud Mastering (under the guidance of longtime PJ Harvey producer Head).
The 'Demos' album is all previously unreleased and features demo versions of every track on the album. It features brand new artwork with previously unseen photos by Maria Mochnacz. The CD version is a mini-LP-style gatefold card wallet. Both original and demo edition vinyl comes with a download code.
Both original and demo versions of Stories From The City, Stories From The Sea are released on 26 February 2021. Is This Desire? gets exactly the same treatment at the end of this month.
Compare prices and pre-order
PJ Harvey
Stories From The City, Stories From The Sea - vinyl reissue
Compare prices and pre-order
PJ Harvey
Stories From The City, Stories From The Sea Demos - vinyl LP
Compare prices and pre-order
PJ Harvey
Stories From The City, Stories From The Sea Demos - CD edition
Stories From The City, Stories From The Sea – Demos vinyl LP
Side A
Big Exit – Demo
Good Fortune – Demo
A Place Called Home – Demo
One Line – Demo
Beautiful Feeling – Demo
The Whores Hustle And The Hustlers Whore – Demo
Side B
This Mess We're In – Demo
You Said Something – Demo
Kamikaze – Demo
This Is Love – Demo
Horses In My Dreams – Demo
We Float – Demo

Stories From The City, Stories From The Sea – Demos CD
Big Exit – Demo
Good Fortune – Demo
A Place Called Home – Demo
One Line – Demo
Beautiful Feeling – Demo
The Whores Hustle And The Hustlers Whore – Demo
This Mess We're In – Demo
You Said Something – Demo
Kamikaze – Demo
This Is Love – Demo
Horses In My Dreams – Demo
We Float – Demo