 News
Pixies / New album Beneath the Eyrie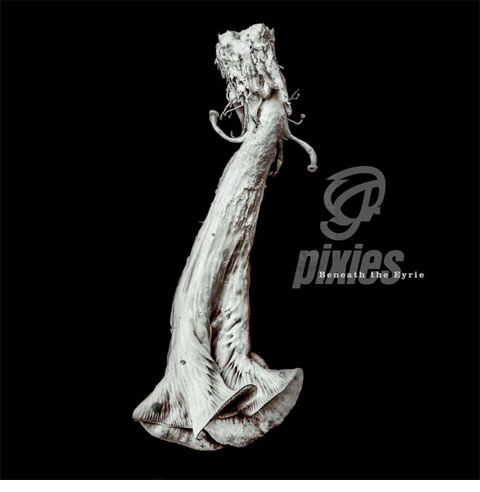 The Pixies have announced a new album Beneath the Eyrie with initial availability and exclusives via their own store.

The album is the follow-up to 2016's Head Carrier and, like that album, was produced by Tom Dalgety. It features the same line-up, namely Black Francis (vocals, guitars), Joey Santiago (guitars), David Lovering (drums), and Paz Lenchantin (bass)
Beneath the Eyrie features 12-tracks (preview 'On Graveyard Hill', above) and available on black vinyl and CD (as you would expect). A deluxe CD contains the same 12-tracks but boasts "DVD sized hard-back book" packaging with a 20+ page book.
Exclusive to the band's store is a deluxe box set that features two clear vinyl records with the second LP containing nine unheard demos. In the box you also get a CD, a book and a download code. A super deluxe bundle is also unavailable elsewhere and brings together 'everything' – the box set, black vinyl, deluxe CD, cassette and T-shirt.

The deluxe box set features unheard demos and is exclusive to the band's store
The new album is released on 13 September 2019 and coincides with the start of a European tour.
Official store highlights
Beneath the Eyrie
Side A:
1. In The Arms Of Mrs Mark Of Cain
2. On Graveyard Hill
3. Catfish Kate
4. This Is My Fate
5. Ready For Love
6. Silver Bullet
Side B:
7. Long Rider
8. Los Surfers Muertos
9. St. Nazaire
10. Bird Of Prey
11. Daniel Boone
12. Death Horizon