 News
PJ Harvey / To Bring You My Love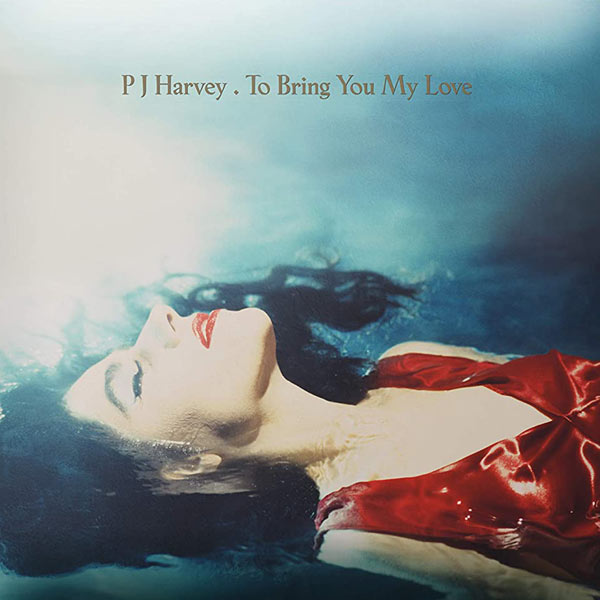 1995 album reissued in original and demo form
PJ Harvey's third album To Bring You My Love is reissued on vinyl in September in both original form and as a collection of demos.

The 1995 album was produced by PJ Harvey with Flood and John Parish and features the singles 'Down By The Water', 'C'mon Billy' and 'Send His Love To Me'.
The album proper is pressed on black vinyl and the packaging is faithful to the original, while the other edition features 10 previously unreleased demos of all the songs from To Bring You My Love and features brand new artwork, with unseen photos by Maria Mochnacz.
Demo audio has been mastered by Jason Mitchell at Loud Mastering under the guidance of John Parish. Mitchell has also cut the vinyl for the album reissue. Both come with a download card and as with Dry, the demos album is also available on CD, in a quite nice gatefold sleeve with printed inner.
To Bring You My Love is reissued on 11 September 2020.
Compare prices and pre-order
PJ Harvey
To Bring You My Love - original album - vinyl LP
Compare prices and pre-order
PJ Harvey
To Bring You My Love - Demos - vinyl LP
Compare prices and pre-order
PJ Harvey
To Bring You My Love - Demos - CD edition
To Bring You My Love vinyl LP
Side A
1. To Bring You My Love
2. Meet Ze Monsta
3. Working For The Man
4. C'mon Billy
5. Teclo
Side B
6. Long Snake Moan
7. Down By The Water
8. I Think I'm A Mother
9. Send His Love To Me
10. The Dancer
To Bring You My Love – demos vinyl LP
Side A
1. To Bring You My Love – Demo
2. Meet Ze Monsta – Demo
3. Working For The Man – Demo
4. 'C'mon Billy – Demo
5. Teclo – Demo
Side B
6. Long Snake Moan – Demo
7. Down By The Water – Demo
8. I Think I'm A Mother – Demo
9. Send His Love To Me – Demo
10. The Dancer – Demo
To Bring You My Love – demos CD
1. To Bring You My Love – Demo
2. Meet Ze Monsta – Demo
3. Working For The Man – Demo
4. 'C'mon Billy – Demo
5. Teclo – Demo
6. Long Snake Moan – Demo
7. Down By The Water – Demo
8. I Think I'm A Mother – Demo
9. Send His Love To Me – Demo
10. The Dancer – Demo