 News
Plastic Ono Band book all but confirms John Lennon album reissue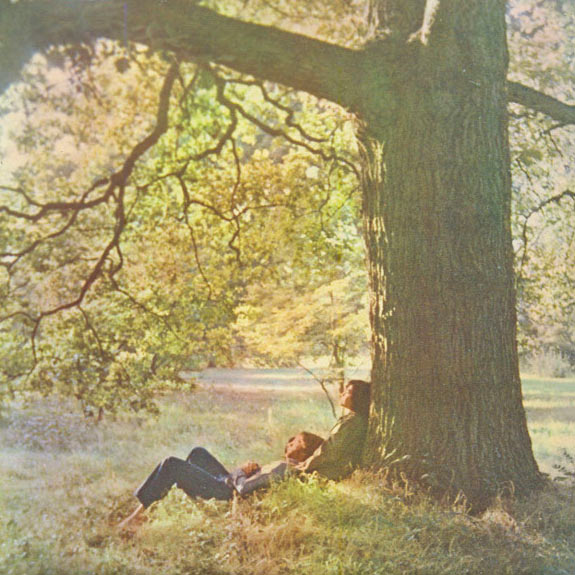 New book signposts album reissue
Thames & Hudson will later this year publish a book about John Lennon's 1970 album Plastic Ono Band.

The publishers did exactly the same back in 2018, with a tome about Lennon's Imagine and that coincided with an extensive album reissue campaign and a 4CD+2 x blu-ray deluxe reissue. With John Lennon/Plastic Ono Band celebrating its 50th anniversary this year, it's highly likely – all but certain, in fact – that we will see this album re-released with a similar approach.
Plastic Ono Band was the album before Imagine and was issued in December 1970. It's known for its raw stripped-back style and features a core trio of musicians: John Lennon, Ringo Starr and Klaus Voorman on bass (Billy Preston does contribute some notable piano on 'God').
Highly acclaimed, the album was influenced by John's Primal Therapy sessions and sees Lennon explore his childhood and his dig deep into his psyche – songs include 'Mother' (the only single, although not in the UK). 'Isolation', 'Working Class Hero', 'God' ("I don't believe in Beatles…") and the nursery rhyme-like 'My Mummy's Dead.'
Following their wedding in March 1969, Lennon and Ono decided that their future musical endeavours should be credited to a conceptual vehicle, the Plastic Ono Band. The band featured an ever-changing line-up of musicians, including Eric Clapton, Klaus Voormann, Ringo Starr, Alan White, George Harrison, Billy Preston and Jim Keltner, all of whom played live with Lennon and Ono, and contributed to their recordings. This period of intense personal soul-searching and fearless honesty that John & Yoko inspired in one another had a huge impact on Lennon's song writing, resulting in the creation of tracks that are intensely personal and unlike anything previously heard in popular music, including 'Mother', 'Working Class Hero' and 'God'. This book takes those lyrics as a starting point and explores Lennon's life, career and world view.
Like with Imagine, this new book will be fully approved by Yoko Ono and will include "first-hand commentary by Lennon, Ono and other members of the Plastic Ono Band" and is "packed with previously unseen photographs by those who documented their lives". The publishers add that "this incisive volume offers new insights into the raw emotions and open mindset of Lennon after marriage to Ono and the break-up of the Beatles".
It is scheduled to be published on 8 October this year, a day before what would have been John's 80th birthday. Since 9 October in 2020 is a Friday, it seems likely that the John Lennon/Plastic Ono Band album will be reissued on that day.
The album's last major reissue was back in 2010 when John's entire catalogue was remastered although a Japanese stereo SACD was put out in 2014. This time around, I think we can expect a similar presentation to Imagine with the album remastered, new stereo 'ultimate' remixes, sessions and possibly a 5.1 remix.
A seven-inch single featuring an 'ultimate' stereo remix of non-album single 'Instant Karma' was lined up for this year's Record Store Day, before it was postponed. That song will almost certainly be included amongst the bonus material on any Plastic Ono Band reissue.
I should stress that nothing has been officially announced at this time, but the book is available to pre-order, as can be seen below.