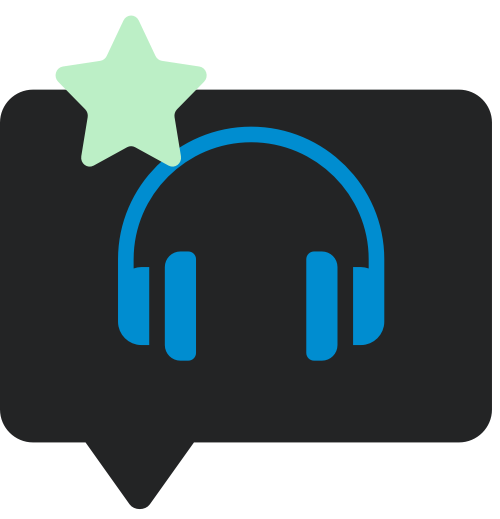 Reviews
John Lennon/Plastic Ono Band Ultimate Collection box set reviewed
"A monumental achievement"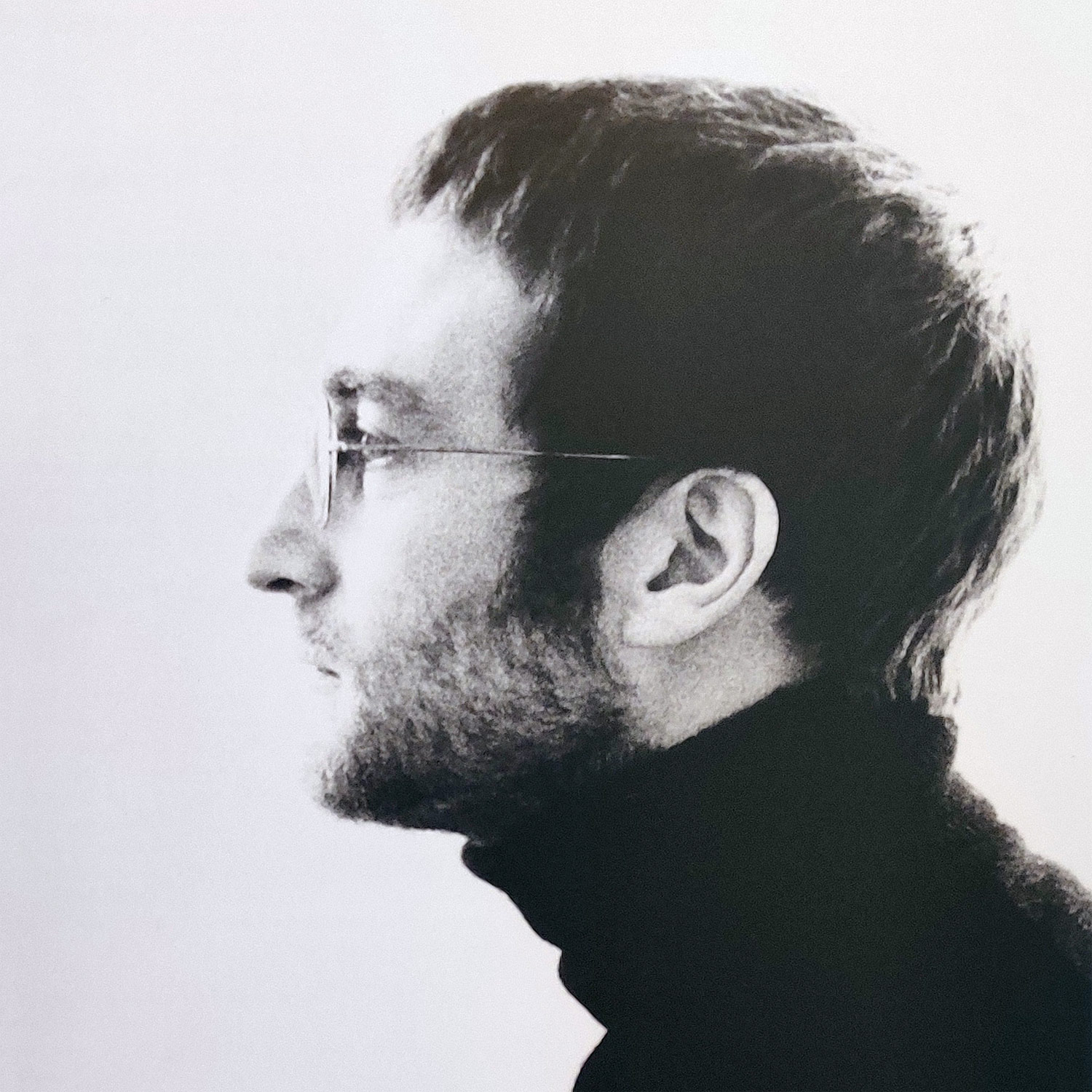 SDE examines the 6CD+2blu-ray box set and is deeply impressed
In many ways, the John Lennon/Plastic Ono Band album (from here on in referred to simply as Plastic Ono Band) seems, at first, an odd choice to expand as a super deluxe edition box set. The 11-track album is a stripped-back affair, largely recorded by a three-piece band (John, Ringo and old pal from Hamburg, Klaus Voormann), with many tracks sounding as if they were knocked out in all but a handful of takes.
This turns out not to be the case, and the relatively simplistic treatment of the material on the final album belies the effort involved. By way of example, John persevered with an incredible 94 takes of opener, 'Mother'. He tried it on piano, on guitar, there are overdubs, a verse cut and pasted from one take into another and of course the tolling funeral bells sound effect was added to the beginning (Lennon can be heard discussing this on one of the takes). It may not sound like anything off Sgt. Pepper but the effort and application involved wasn't so different. Like Pepper, Plastic Ono Band was recorded at Abbey Road Studios.
Originally conceived by Yoko Ono back in 1967, Plastic Ono Band was a conceptual idea of a 'band' on stage that consisted of tape recordings, record players and other such items in plastic boxes. No actual human musicians were involved. John loved the concept, gave it its name and decided that the 1969 'Give Peace A Chance' single should be issued under the name Plastic Ono Band, "a conceptual group that only exists in the mind". The flexibility of the concept meant John and Yoko could do anything they wanted and the collective offered John a freedom from the constraints of The Beatles and the tacit 'reverse democracy' agreement (where any one member could, in theory, veto an idea). Indeed, the Plastic Ono Band's second single, the non-album 'Cold Turkey' (issued in July 1969 between 'The Ballad of John and Yoko' and 'Something'), was said to have been rejected by Paul McCartney as a possible Fabs single.
That track was recorded by Eric Clapton and the core trio that performed on John's Plastic Ono Band album of 1970. Drummer Alan White was briefly a member when they played their short live set for the Live Peace Toronto 1969 performance and also offered a memorable contribution to February 1970 single 'Instant Karma! (We All Shine On)', along with George Harrison and Billy Preston. By comparison, the debut single 'Give Peace A Chance' was effectively John and Yoko and an audience of journalists and various celebrities at their 'bed in' in Montreal. 
Plastic Ono Band was the first of only five solo albums John recorded under his own name. It was issued in December 1970 and contains no UK singles, although 'Mother' was released in America. The album was commercially overshadowed by Imagine, which followed less than nine months later, but it is generally – and correctly – regarded as John's best work outside The Beatles, and arguably might be considered the best work by any ex-Beatle. While Paul retreated to Scotland in that post-Beatles period at the very start of the Seventies, and sought solace in family and nature, John undertook Primal Therapy sessions with Arthur Janov, initially in England and then, over the summer months of 1970, in Los Angeles. Janov's Primal Therapy is to do with "the traumas you've undergone in the womb, at birth, in infancy and childhood". According to the renowned therapist, John "responded very well because he had an enormous amount of pain".
This pain resulted from issues of abandonment, absence, and loss. As is well documented, John's mother Julia handed him over to her sister Mary Smith ('Aunt Mimi') at a young age, after a failed marriage and concerns over John's welfare. His Merchant Seaman father, Alfred, was simply not around for most of the child's upbringing. In 1958, Julia was killed by an off-duty police officer in a road traffic accident. John was 17 at the time of her death.
The songs on Plastic Ono Band almost entirely deal with these issues, to one degree or another. 'Mother' is the most obvious example, but 'Isolation', 'Working Class Hero', 'I Found Out', 'Look at Me' and 'My Mummy's Dead' don't pull any punches.
One thing I really appreciate about the early part of John's career is that he didn't appear to care about perception. He was happy to blur the lines and have Ringo play on every track on his first solo album, and ask George to play on Imagine, too. Of course, Plastic Ono Band bass player Klaus Voorman was rooted deep in Beatles mythology. So the album wasn't entirely a clean break, in that sense, but what did he care? These were musicians he loved and he knew could do the job.
McCartney may have been ultimately in the right when it came to his issues with Allen Klein and the you-never-give-me-your-money saga, but the collateral damage – in terms of friendships – was significant and Paul must surely regret that unlike Ringo and George, he never again got the opportunity to work professionally with his old songwriting partner. John didn't share Paul's determination to prove he could start again with a new band and a fresh group of musicians and didn't feel like he had to put any distance between himself and his old chums (except with Paul himself!).
It doesn't sound like a bundle of laughs, on paper, but one of the extraordinary things about the new eight-disc super deluxe edition (actually called 'The Ultimate Collection') of Plastic Ono Band is that it both reminds us what an outstanding album it is but also allows us to put an ear to the studio wall and hear how much fun John, Ringo and Klaus had recording it. The box set is truly astonishing in scope and depth and we should discuss exactly what it offers the listener. I should say at this point in time if you are the sort of person who "doesn't see the point" in listening to different versions/takes/renditions of the same set of songs then this isn't the box set for you.
The approach for Plastic Ono Band is similar to Imagine, where the audio is looked at from many different viewpoints, specifically:
THE ULTIMATE MIXES are about "the best possible recreations of the originals" albeit following Yoko's desire for increased clarity in John's vocals and making the sound 'sonically clearer'.
THE ELEMENTS MIXES are about highlighting and revealing elements of the mixes otherwise buried or unused. These might include guide vocals left on the multi-tracks, overdubs rejected, or even removing effects or reverb.
THE RAW STUDIO MIXES strip away the "sound shaping techniques that were used in the production of the original 1970 album" and give the listening the rough, unpolished diamond.
THE EVOLUTION MIXES are like mini-documentaries which explore the development of each song, running through edited highlights of the sessions chronologically. These include a lot of in-studio chatter, breakdowns, some laughter and are a fascinating insight to the recording of each song.
THE DEMOS are seven of the album tracks are revealed as intimate home recordings, with the rest either studio demos or early takes.
On top of all that are some old rock 'n' roll Jams and some Yoko Ono/Plastic Ono Band Live Sessions (exclusive to the blu-ray).
If you want an illustration of the effort involved from the team who put this together, consider the last track on the album, 'My Mummy's Dead'. That song was never attempted in the studio, but rather John recorded it, twice, onto a standard domestic cassette tape at the house he was renting with Yoko in Bel Air, California while they were undergoing Primal Therapy. So there's not much they can really do with that, right? Wrong! For the original album version the recording was sped up slightly and EQ'd to sound like it was coming from an old transistor radio. However, for this Plastic Ono Band box set, this is what they have done: For the The Outtakes disc they have included take 2 (the album version is take 1) and sped it up and applied the EQ so that it sounds like the album version. The Elements Mix loses the EQ settings on the original but maintains the increased speed. And finally the original cassette recordings with no processing applied are included on The Demos (take 2) and The Raw Studios Mixes (take 1). On top of that they re-transferred the audio from the 50-year old original cassette rather than relying on what's in the existing archive. Truly amazing.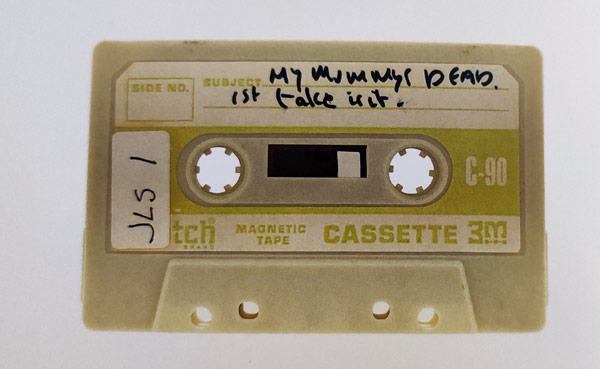 The word I keep coming back to is 'forensic'. The level of detail is incredible and there is just so much to enjoy. Unlike bootlegs which often just include multiple takes for the sake of it with no rhyme or reason, with an official release like this one, the curators and compilers have the luxury of listening to everything, including the most interesting stuff, and then they tell you why it's interesting (via the superb 132-page book).
The Element Mixes are a great example of this. They've scoured the multi-tracks for interesting and largely unused 'elements' and this disc highlights this, allowing listeners the opportunity to hear what could have been.
So for example, 'Mother' is acappella, 'Hold On' showcases two vocals which were left unused, 'I Found Out' features a conga overdub that was ultimately left on the cutting room floor and 'Working Class Hero' is the unedited master recording (take 9) where John apparently forgot to sing the third verse (the missing verse was edited in a few weeks later). 'Isolation' features an organ throughout rather than piano; 'Remember' runs for four minutes longer (no abrupt stop on "the fifth of November") and includes a previously unused double-tracked vocal; and 'God' uses a completely different guide vocal, which is amazing to hear. All of the discs include variations of the three singles, too ('Give Peace A Chance', 'Cold Turkey' and 'Instant Karma!'). On The Elements Mixes, 'Cold Turkey' is an instrumental and 'Instant Karma!' is an alternate mix that doesn't include any of the echo and reverb on John's voice. This is just one disc out of eight in the box set!!
The Raw Studio Mixes CD (disc 4) offer the entire album in 'raw' form and consists of mostly alternate and extended takes. It includes take 64/93 of 'Mother' on piano, but also take 91, where John plays the song on guitar (which is also how it's demo'd on the demo disc). This version of 'Mother' is one of three 'outtake' Raw Studio Mix Outtakes on CD, but the blu-ray goes much further and includes 11 more outtakes in 'Raw Studio' form.
The Evolution Mixes are, for me, the highlight of this set and really do give a true flavour of the recording sessions. These 'mini-documentaries' explore the development of each song and include lots of chatter between John, Ringo and Klaus and the recording engineers. The thing that really strikes me is that despite the bleakness of the content of the songs, John was on great form. He left the tortured artist at the door. With the Imagine sessions I always feel that John came across as slightly grumpy and under a bit of pressure, what with the filming and having a room full of many players, but there's a real intimacy with Plastic Ono Band and John is open, honest and full of his self-deprecating humour.
At one point, he discusses how to put the bell on at the beginning of 'Mother'. "All you have to do is count it in…" says Ringo. John's not convinced: "By the time I've counted it, and all that, I've forgotten what I'm doing. Is there some way we can count back and put that bell on another time, Phillip? [Phil McDonald, one of the engineers] Because I get too confused. I'm supposed to get in the mood… not [worry about] all that technical shit".
There's lots of joking. Plenty of "fucking hells" when someone (mostly John) fluffs something. Lennon gently reprimands Ringo for coming in early on a take of 'Hold On' ("ah, now come on. You keep jumping in… you're doing one ahead of time") only to realise he's wrong and Ringo is coming it exactly where he should ("…oh, I see"). 'Hold On' is less than two minutes on the album, but runs for nearly nine minutes in its Evolution incarnation, to give you a feel for the scope of these versions.
Phil Spector turned up a couple of weeks late for the Plastic Ono Band sessions, something John darkly alludes to in an early version of 'Isolation', when he says "if we had a producer, he'd say 'carry on', or something but we can't find that drunken junkie…"
'Remember' starts with a Tittenhurst demo and then breaks into a speedy version, at which John laughs, shouting over the music: "Facking hell, s'getting a bit fast, isn't it? Now lookee here…" and then demonstrates the pacing on his piano, adding "I got a little beat for you boys and girls and I'd like to keep it something like this…". Amazingly, George Harrison drops in during one session (on 9 October, John's 30th birthday) and this can be heard on the tape, although it's frustratingly short.
There is so much more to enjoy with this box set. The album proper is a new stereo remix, it's also mixed to 5.1 surround sound and Dolby Atmos. There are 'maps' of the soundstage in the book which are fascinating. Don't expect too much action in the rear channels, Plastic Ono Band was after all an eight-track recording (and sometimes they aren't even all used). These mixes are on one of two blu-rays that accompany the six CDs (everything on the CDs – and more – is on the blu-ray discs). Only the album and the three singles are in surround, everything else on the blu-ray is hi-res stereo. But it is very hi-res: 192 kHz / 24 bit.
Despite offering some different songs, the rock 'n' roll 'Jams' are probably the weakest element and more or less as you'd expect. Don't get too excited at seeing 'Get Back' and 'I've Got A Feeling' on the track listing, they are both very brief instrumental snatches and not anything close to an actual 'performance' of either Beatles' song.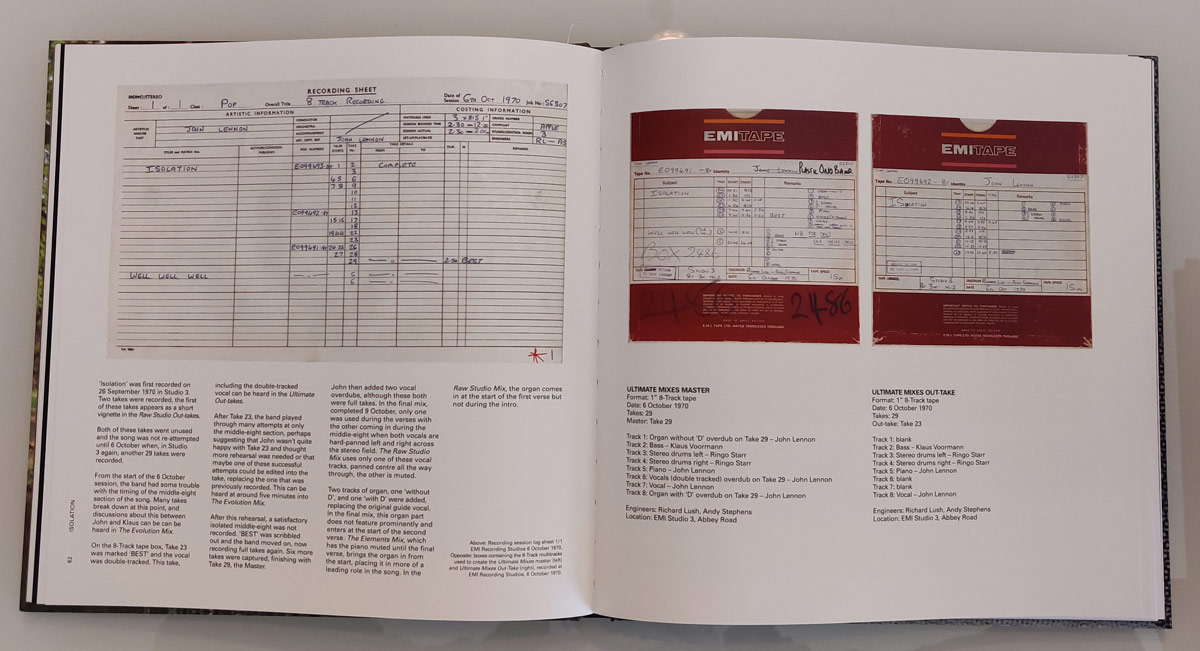 A word on the book. It's magnificent. Yoko gives a short introduction and then after a brief history it goes through song-by-song, starting with the three singles. The approach is to give you the historical background of each song with era-appropriate photos and then follow that with quite a lot of technical detail about the recording sessions for that particular track. These notes always link to what is on each disc of the box set, so you can refer back to the book to understand what you are listening to at any particular time, on any particular disc. The audio would be fascinating anyway, but knowing which take is which and why certain things are happening, and what was going on in the room on the day, makes all the difference. There are pictures of tape boxes, images of recording sheets, detailed credits, some amazing photos (including one of George Harrison on the day he turned up, and John in Bel Air relaxing by the pool in the summer of 1970 after some Primal Therapy sessions). There is also full lyrics for all the songs.
It is hard, nigh on impossible, to think how the team that Yoko assembled to put this together – Simon Hilton, Paul Hicks, Sam Gannon, Rob Stevens, Matthew Cocker, Alex Wharton and Simon Gibson – could have done anything better. This Plastic Ono Band box set is a monumental achievement and eclipses any one-album box set I've ever come across. The album certainly deserves this attention and can take it. The songs are good enough. Together the blu-rays offer a staggering 519 minutes of audio from sessions that delivered an album that runs to less than 40 minutes. But it's not boring! It really isn't. And it's worth every penny of what is fairly modest pricing, by some standards.
Sure, this is nerdy stuff, but if you are a Beatles or John fan it's a real joy, especially those Evolution Mixes. It is quite moving at times to hear the musician and songwriter at work with his pals constructing what is easily his best album. Amongst the fun, it can be painful to hear the banter and the promise at the dawn of John's solo career, knowing how things ended up, only a decade down the line. How he was denied; Yoko was denied; Paul was denied; we were all denied. We can only wonder at what could have been, but Plastic Ono Band is what was, and never has an 'Ultimate Collection' been more deserving of the name.
The Plastic Ono Band reissue is out now. For full track listings refer back to the original post.