 News
Prince / Welcome 2 America
Unreleased vault album recorded in 2010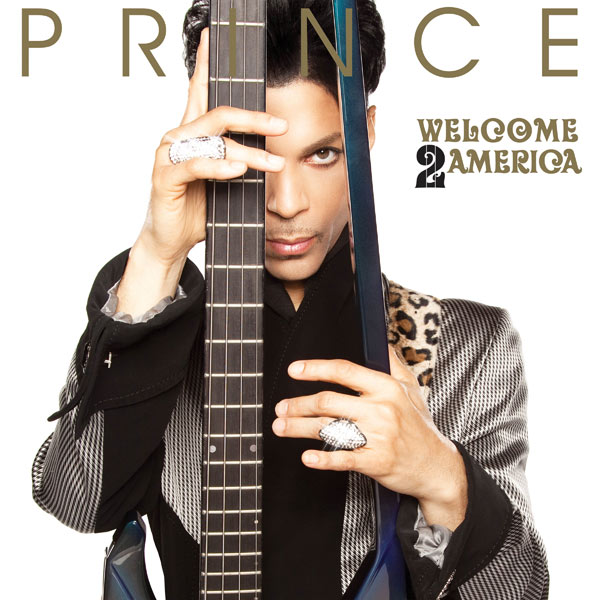 The Prince Estate and Legacy Recordings are to issue Welcome 2 America a previously unreleased Prince album recorded in 2010. The album was "mysteriously archived" by Prince and features some of his only studio collaborations with bassist Tal Wilkenfeld, drummer Chris Coleman, and engineer Jason Agel, with additional contributions from New Power Generation singers Shelby J., Liv Warfield, and Elisa Fiorillo and keyboardist Morris Hayes, who Prince also recruited to co-produce several tracks on the album.
In terms of chronology, if issued at the time, the album would have sat between 20Ten (2010) and Plectrumelectrum (2014).
Welcome 2 America is being issued on CD and 2LP vinyl, but a four-disc deluxe edition brings together CD, 2LP and blu-ray in a large format package.
The blu-ray is Welcome 2 America (Live at The Forum, April 28, 2011). In typical Prince style, he may not have bothered issuing the album, but he still embarked on a tour of the same name! This is the full show at the forum and it's presented in stereo, 5.1 surround and Dolby Atmos, and includes a generous 24 tracks from across Prince's career; big hits, fan favourites and rare covers.
The deluxe edition is large format and features a 32 page 12″ x 12″ book, poster and an "embossed vellum envelope" of limited edition memorabilia all housed in a luxe, gold embossed package.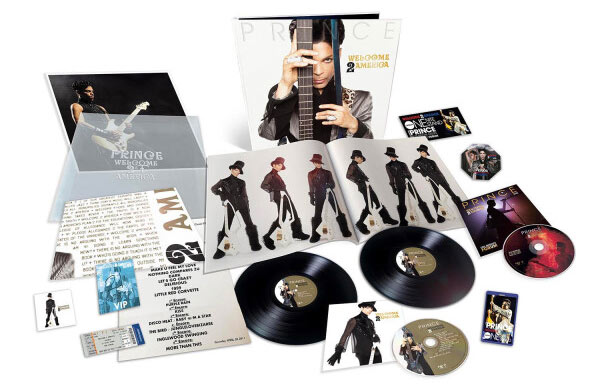 Sadly there's no CD+blu-ray edition, which means if you want that blu-ray with the Atmos mix, the deluxe edition is your only option. At the time of writing Amazon France is by far the best deal for UK fans.
Welcome 2 America will be released on 30 July 2021.
Compare prices and pre-order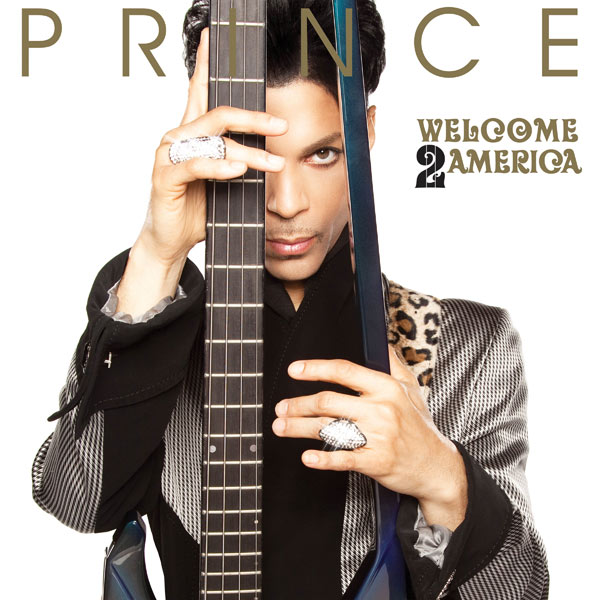 Prince
Welcome 2 America - CD+2LP+blu-ray deluxe edition
Compare prices and pre-order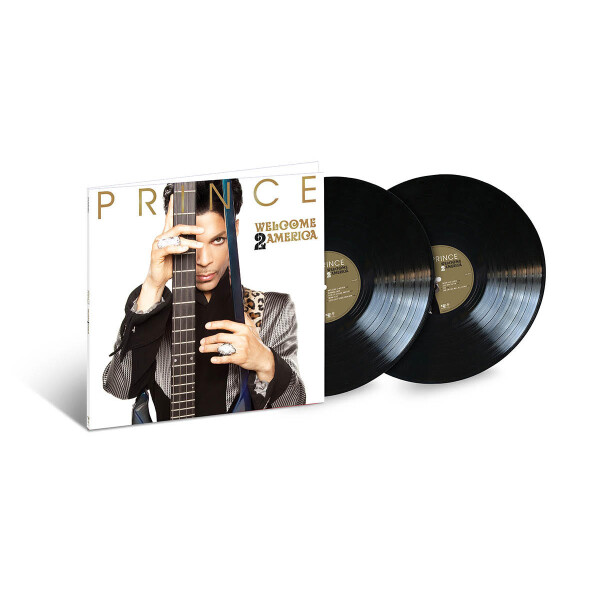 Prince
Welcome 2 America - 2LP black vinyl
Compare prices and pre-order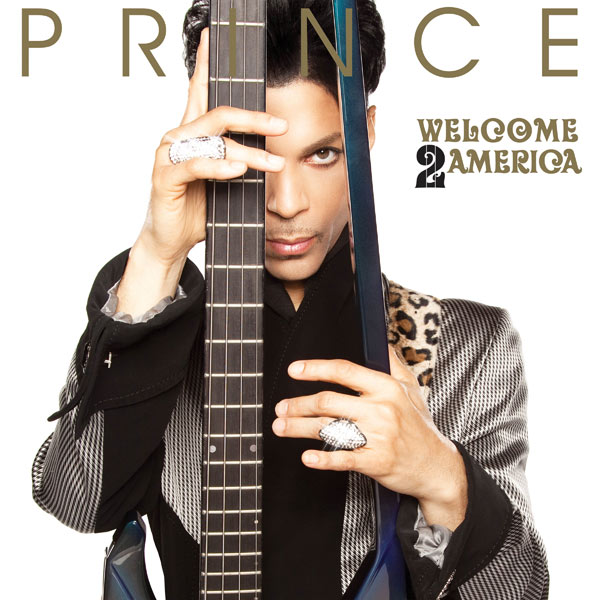 Prince
Welcome 2 America - CD edition
Parchment, or posh paper!
Tracklisting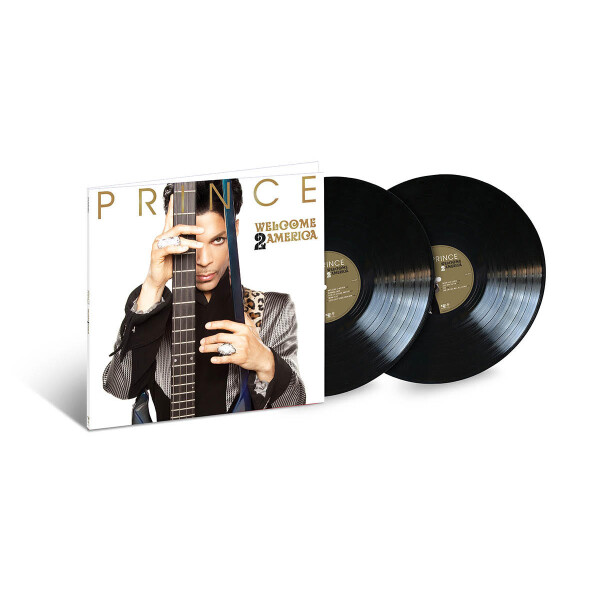 Welcome 2 America Prince
/
2LP vinyl
Side

Welcome 2 America
Running Game (Son Of A Slave Master)
Born 2 Die
1000 Light Years From Here

Side B

Hot Summer
Stand Up And B Strong
Check The Record
Same Page, Different Book

Side C

When She Comes
1010 (Rin Tin Tin)
Yes
One Day We Will All B Free

Side D

No music – etched!
Tracklisting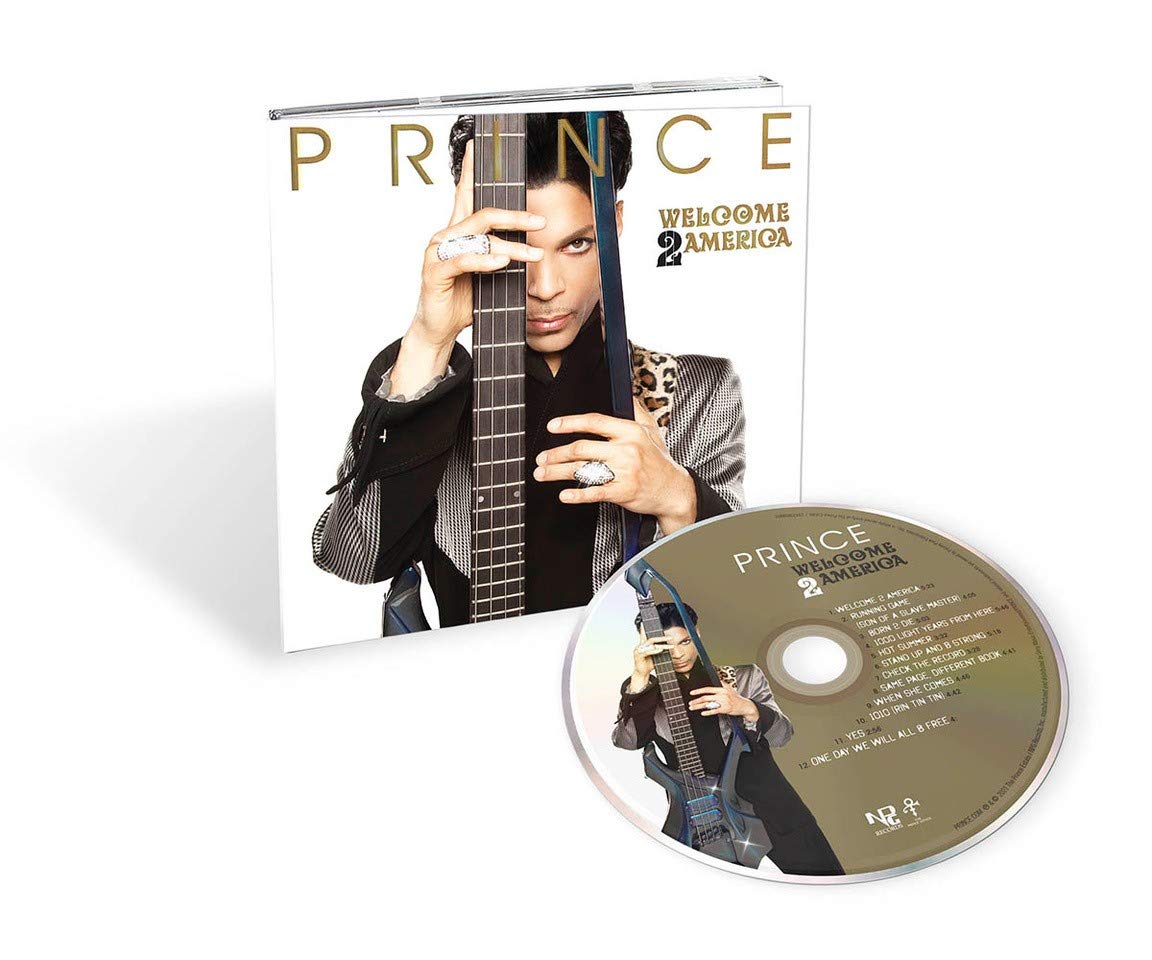 Welcome 2 America Prince
/
CD
CD – Welcome 2 America

Welcome 2 America
Running Game (Son Of A Slave Master)
Born 2 Die
1,000 Light Years From Here
Hot Summer
Stand Up And B Strong*
Check The Record
Same Page Different Book
When She Comes
1010 (Rin Tin Tin)
Yes
One Day We Will All B Free
Photographic art print, 23"x36" poster, replica setlist, ticket, VIP invitation and backstage passes
Tracklisting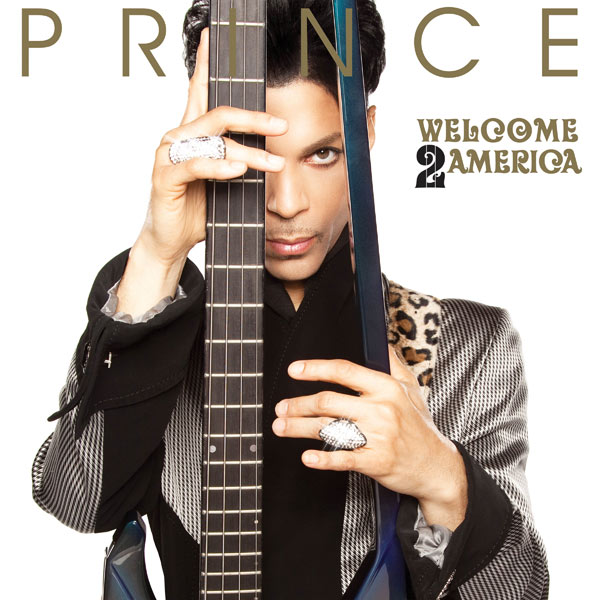 Welcome 2 America (Live at The Forum, April 28, 2011) Prince
/
Blu-ray with live concert
Blu-ray

   Joy In Repetition
   Brown Skin (India.Arie cover)
   17 Days
   Shhh
   Controversy
   Theme From "Which Way Is Up" (Stargard cover)
   What Have You Done For Me Lately (Janet Jackson cover)
   Partyman
It's Alright (Graham Central Station cover)
   Make You Feel My Love (Bob Dylan cover)
   Misty Blue (Eddy Arnold cover)
   Let's Go Crazy
   Delirious
   1999
   Little Red Corvette
   Purple Rain
   The Bird (The Time cover – Prince composition)
   Jungle Love (The Time cover – Prince composition)
   A Love Bizarre (Sheila E. cover – Prince composition)
   Kiss
   Play That Funky Music (Wild Cherry cover)
   Inglewood Swinging (cover of Kool & the Gang's "Hollywood Swinging")
   Fantastic Voyage (Lakeside cover)
   More Than This (Roxy Music cover)