 News
R.E.M. / In Time: The Best of R.E.M. 1988-2003 to be reissued on 2LP vinyl
First time on vinyl in the USA/Canada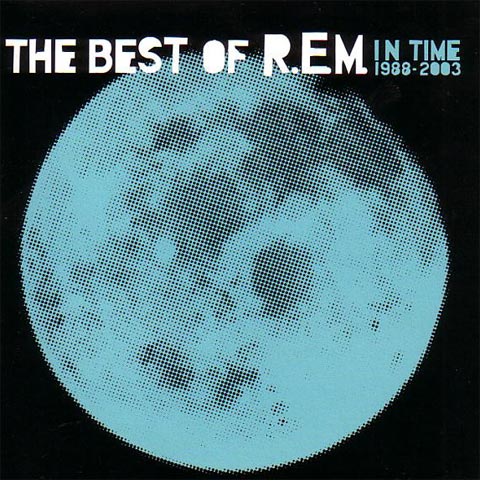 Warners' 2003 R.E.M. compilation In Time: The Best of R.E.M. 1988-2003 will be reissued by Craft Recordings as a double vinyl set in May.

This album collects highlights from the band's post-I.R.S. Records years from 1988's Green to 2001's Reveal. The 18 tracks include hits like 'Losing My Religion', 'Everybody Hurts' and 'Stand'; selections from soundtracks ('The Great Beyond' and 'All the Right Friends') and the previously unreleased 'Bad Day' and 'Animal'.



This set was commercially very successful and issued across a number of formats –  as well as standard CD and cassette editions, there was a 2CD package with a bonus disc of B-sides and rarities and a DVD-Audio with 5.1 surround mixes.

A two-LP vinyl set was issued at the time, but it was only released in Europe and was extremely limited (reflected in the astronomical prices required to secure one on the used market – see discogs). So this new vinyl edition from Craft Recordings will be very welcome and represents the first time it has been available in the USA and Canada on vinyl.

In Time: The Best of R.E.M. 1988-2003 will be issued as a 2LP set on 14 June 2019 (was 10 May).  Now, can we please have a blu-ray audio edition of the DVD-A?


Compare prices and pre-order
R.E.M.
In Time: The Best of REM 1988-2003 - 2LP vinyl
In Time: The Best of R.E.M. 1988 – 2003
2LP vinyl
Side A
Man On The Moon
The Great Beyond
Bad Day
What's The Frequency, Kenneth?
Side B
All The Way To Reno
Losing My Religion
E-Bow The Letter
Orange Crush
Imitation Of Life
Side C
Daysleeper
Animal
The Sidewinder Sleeps Tonite
Stand
Electrolite
Side D
All The Right Friends
Everybody Hurts
At My Most Beautiful
Nightswimming