 News
Saturday Deluxe / 19 November 2022
Grammy nomination round up + 'Thriller' update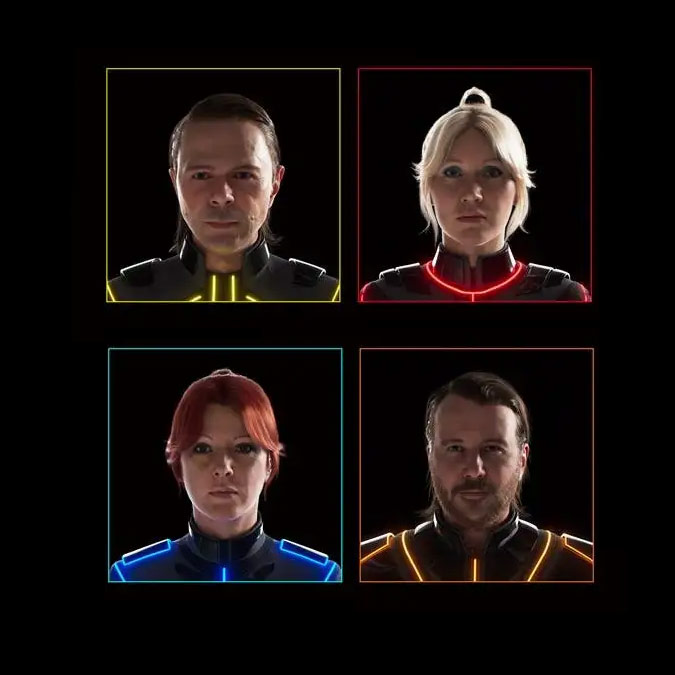 ABBA with lots to celebrate as SDE rounds up Grammy nominations
The 2023 Grammy Award nominations were announced this week and while it's mostly a load of old tosh, SDE always takes a keen interest in a few specific categories and artists.
First off, ABBA are again recognised this year after a lifetime of being ignored by The Recording Academy. I say 'again' because the first single from 2021's Voyage album, 'I Still Have Faith In You', was nominated for Record of the Year last year. Quite how that song was nominated for the 64th Grammy Awards and 'Don't Shut Me Down' gets nominated for the same category this year – when both songs were released on 2 September 2021 – is something of a mystery.
Anyway, ABBA didn't win last year, but they have a better chance of picking up a gong this time, since they have four nominations for the 65th Grammy Awards:
Record of the Year: Don't Shut Me Down
Album of the Year: Voyage
Best Pop Duo/group Performance: Don't Shut Me Down
Best Pop Vocal Album: Voyage
Norah Jones gets her 18th Grammy Nomination – Best Traditional Pop Vocal Album – for I Dream Of Christmas (Extended). Diana Ross' Thank You is in the same category.
Best Rock Performance includes Beck's cover of Neil Young's 'Old Man'. This stirred some controversy in late September, since it was used in an NFL advert, prompting Young to post this less than cryptic image on Instagram reminding his fans that the writer of 'This Note's For You' is 'sponsored by nobody'. This same category includes The Black Keys, Bryan Adams and Ozzy Osbourne featuring Jeff Beck.
Red Hot Chili Peppers ('Black Summer') and The War On Drugs ('Harmonia's Dream') are two notable nominees in the Best Rock Song category while Elvis Costello's The Boy Named If is one of six album nominated for Best Rock Album.
The never-ending categories include Best Alternative Music Performance, in which you'll find the Artic Monkeys ('There'd Better Be A Mirrorball') and Florence + The Machine ('King'), while Björk (Fossora) and Arcade Fire (WE) both get nods for Best Alternative Music Album.
Shaggy's Sting-produced Com Fly Wid Mi – which is an album of Reggae-style Frank Sinatra covers – is nominated for Best Reggae Album. Sting and Shaggy's previous collaboration, 44/876, won this category at the 61st Grammys in February 2019, so they'll be hoping to repeat that success.
The Package, Notes, Historical section of the Grammys is most pertinent to SDE, since it concerns reissues and box sets and packaging. Spiritualized's 'Everything Was Beautiful' is nominated for Best Recording Package meanwhile Best Boxed Or Special Limited Edition Package includes the deluxe edition of They Might Be Giant's Book album and In And Out Of The Garden: Madison Square Garden '81 '82 '83, which is the Grateful Dead's 17CD box set celebrating early 80s performances in New York City, is also in the same category.
Bob Mehr is nominated in the Best Album Notes category for his work for Wilco's Yankee Hotel Foxtrot 20th anniversary reissue and the same album gets another nomination for Best Historical Album alongside Blondie's Against The Odds.
Best Immersive Album is probably one of the most disappointing categories. Ricky Kej and Stewart Copeland's 'Divine Tides' is nominated (Eric Schilling was the immersive mix engineer), and so is Christina Aguilera's Aguilera (Jaycen Joshua, immersive mix engineer), but Steven Wilson's work on Tears For Fears' The Tipping Point is not recognised, which is really disappointing. In fact, despite 91 categories, there's no place at all for Tears For Fears, The Tipping Point and the various singles pulled from it. You'd also think that Giles Martin's Atmos work on The Beatles' Let It Be would be a shoe-in for this category but it's not nominated. Stephen Lipson's immersive work on xPropaganda's The Heart Is Strange is also not recognised although he produced Hans Zimmer's score for the James Bond film No Time To Die, which is nominated for Best Score Soundtrack For Visual Media.
Check out the full nomination list at the Grammy website
---
Michael Jackson's Thriller gets a Dolby Atmos Mix
The Michael Jackson Thriller 40 reissue came out on Friday and after what looked like it could be some frustrating delays to the MoFi formats – the SACD and the MoFi UltraDisc One-Step vinyl box set – did actually ship from the official store yesterday.
This reissue campaign is hard to understand. The 'main' format is an extremely modest 2CD set that brings together some new demos but decides to ignore other era-relevant audio such as extended mixes or even the 'Billie Jean' home demo. They've missed a golden opportunity to bring everything together under one roof and while Sony have chosen to license out the audiophile editions to MoFi, what has emerged in recent days is that there is actually a new Atmos Mix which is very good indeed. You'll find it on Apple Music, but of course it's not available physically.