 News
Sex Pistols / Anarchy in the UK 7″ red vinyl
Limited and numbered seven-inch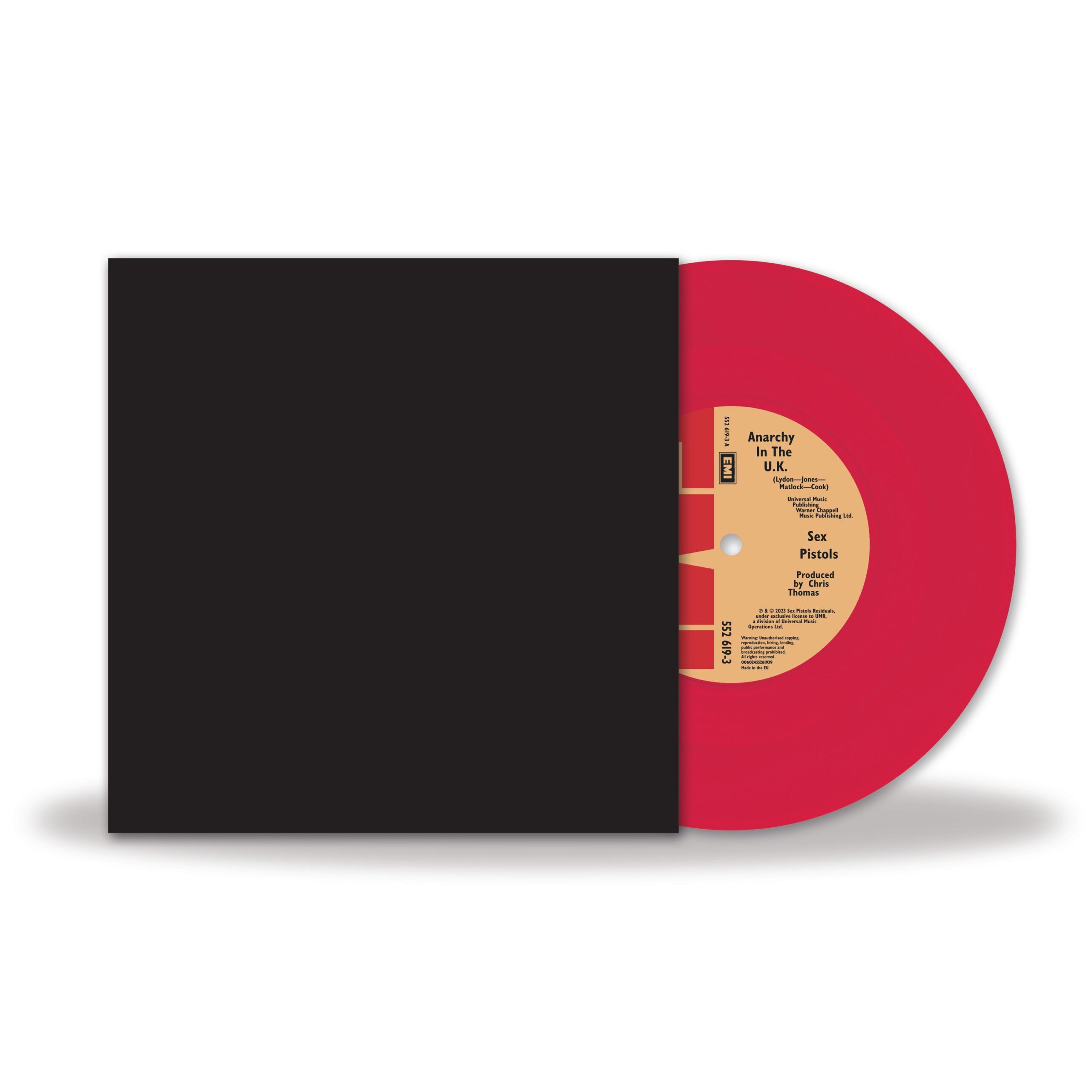 The Sex Pistols debut single Anarchy in the UK is being made available as a limited edition red vinyl seven-inch single next month.
The single was the only track issued under the band's deal with the EMI, before they were dropped after their controversial appearance Bill Grundy show appearance.
This is the first time the single has been officially made available on coloured vinyl. It comes in a plain black sleeve replica, as per the original (there were some die-cut red EMI sleeves too), and will be limited to 4576 units (45 RPM and 1976, if you're wondering). Each will be individually numbered and we're promised more single replicas to come.
This is only available by Universal D2C (Direct to Consumer channels) and will be released on 9 June 2023.
Tracklisting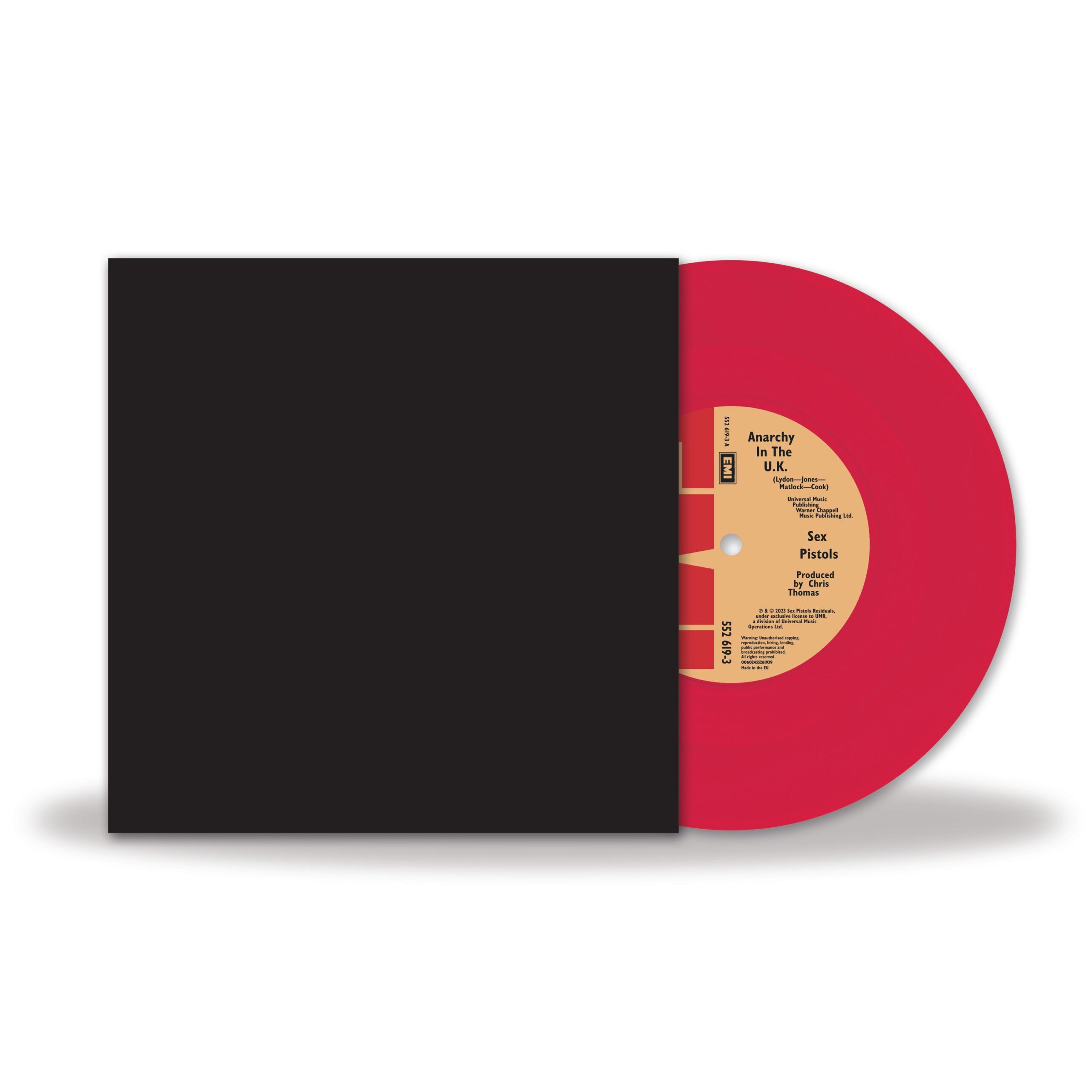 Anarchy in the UK Sex Pistols
/
Anarchy In The UK
I Wanna Be Me