 News
Sheena Easton / The Definitive Singles 1980-1987
3CD set with rare and unreleased mixes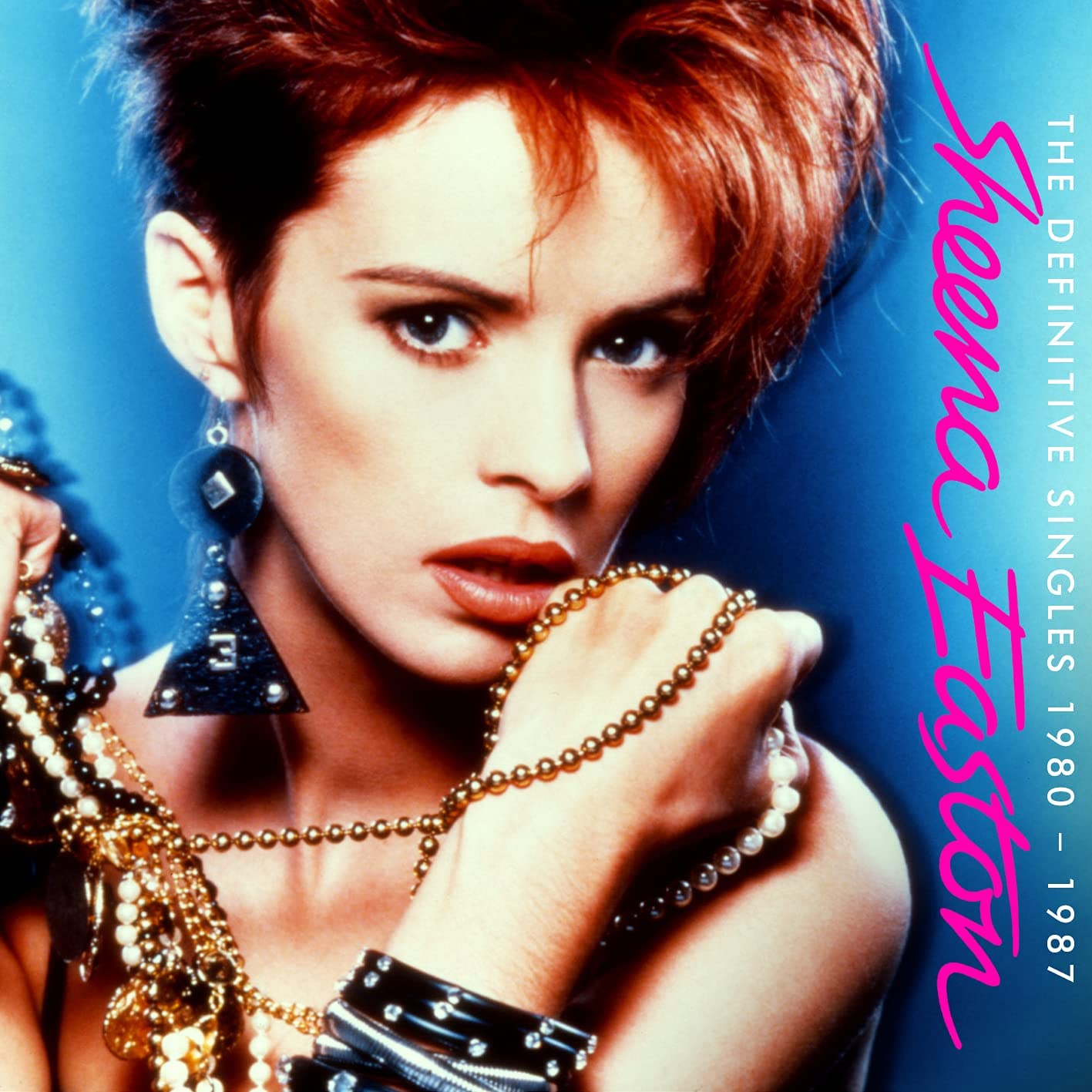 The Definitive Singles 1980-1987 is a forthcoming Sheena Easton three-CD set that includes (for the first time) every UK and US single A-side from her EMI era.
The triple-disc package includes her 1980s pop hits such as 'Morning Train (9 To 5)', 'For Your Eyes Only', 'Telefone (Long Distance Love Affair)', 'We've Got Tonight', 'Strut', 'Sugar Walls' and more.
Even better, as well as seven-inch edits, The Definitive Singles offers original extended versions, rare dub mixes many of which are new to CD and eight of which are completely unreleased including the 'lost' 1986 singles 'Anything Can Happen' and 'Sweet Talker' in their seven-inch and 12-inch versions.
This collection comes with a 24-page colour booklet includes rare photos, discography and a new intro from Sheena herself.
The Definitive Singles 1980-1987 will be released on 17 September via Cherry Red and is produced in collaboration with US label RT Industries. This kicks off a wider reissue campaign regarding Easton's EMI catalogue, so there's more to come! Rate this release at the top of the page.
Compare prices and pre-order
Sheena Easton
The Definitive Singles 1980-1987 - 3CD set
Tracklisting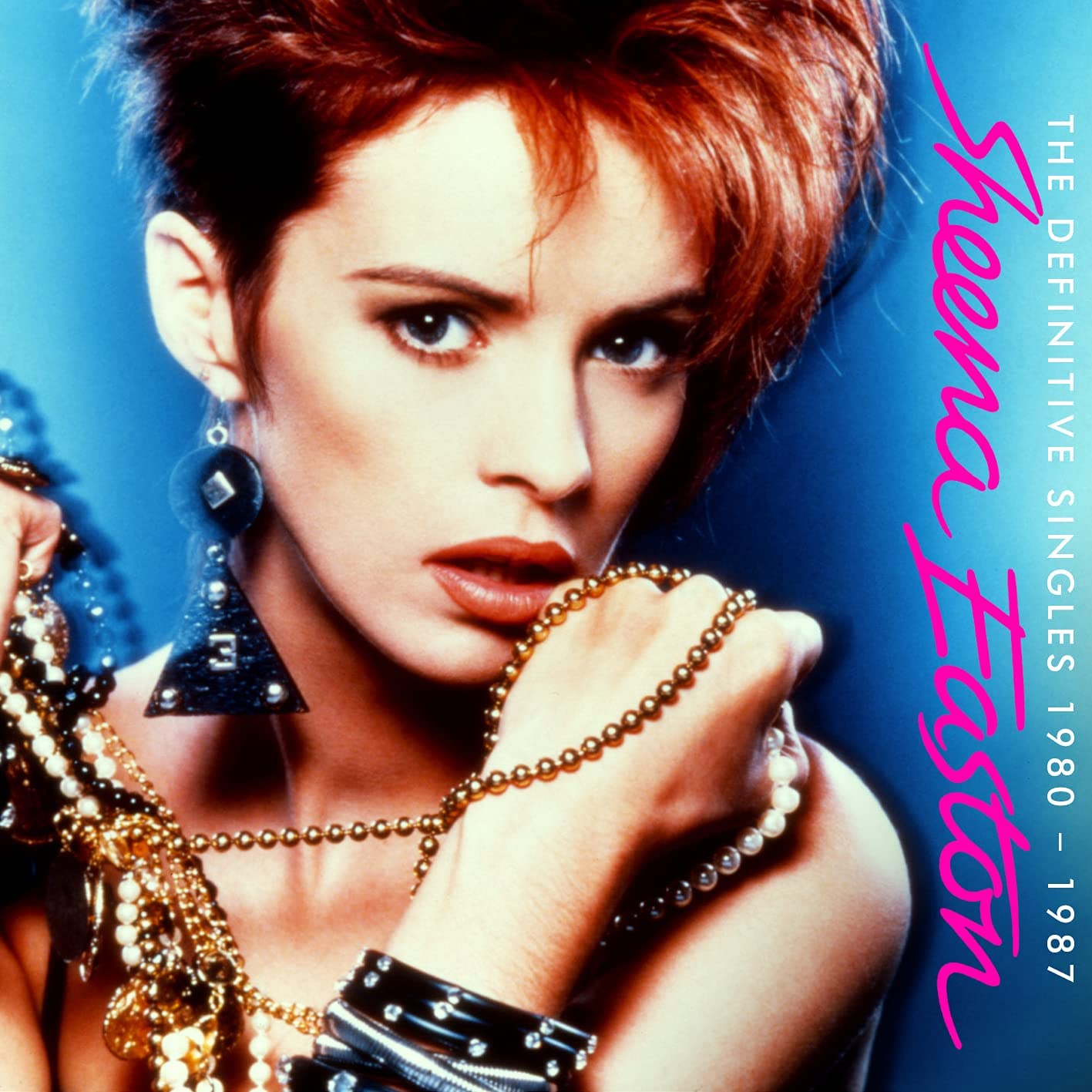 The Definitive Singles 1980-1987 Sheena Easton
/
3CD box set
CD 1

The seven-inch singles

Modern Girl (Edited Version)
Morning Train (9 To 5)
One Man Woman
Take My Time
When He Shines
For Your Eyes Only
Just Another Broken Heart
You Could Have Been With Me (Edited Version)
Machinery
Are You Man Enough
I Wouldn't Beg For Water
We've Got Tonight (Duet with Kenny Rogers)
Telefone (Long Distance Love Affair)
Almost Over You
Devil In A Fast Car (Single Version)
Back In The City
Strut
Sugar Walls
Swear
Do It For Love (Single Version)
Jimmy Mack (Edited Version)
Magic Of Love (Edited Version)

CD 2

The seven-inch singles

So Far So Good
Anything Can Happen (Single Version) *
It's Christmas All Over The World
Sweet Talker (Shep Pettibone Short Version) *
No Sound But A Heart (7" Version) *
Eternity (Single Version)
Ice Out In The Rain (7- inch Remix)

The 12-inch singles

Telefone (Long Distance Love Affair) (Club Mix)
Strut (Dance Mix)
Sugar Walls (Dance Mix)
Swear (Dance Mix) †
Do It For Love (Extended Dance Mix)
Jimmy Mack (Extended Version)
So Far So Good (The Red Mix) †

*Previously unreleased track

† Never before available on CD

CD 3

The 12-inch singles

So Far So Good (Extended Dance Mix) †
Anything Can Happen (12" Extended Version) *
Sweet Talker (Shep Pettibone Long Version) *
No Sound But A Heart (12" Version) *
Eternity (Shep Pettibone Mix) †
Ice Out In The Rain (12" Remix) *

The dub mixes

Telefone (Long Distance Love Affair) (Dub Mix)
Strut (Dub Mix) †
Sugar Walls (Red Mix)
Swear (Dub Mix)
Do It For Love (Instrumental Mix)
Jimmy Mack (Instrumental Mix) †
So Far So Good (Dub Mix) †
Eternity (Dub) †
Ice Out In The Rain (Instrumental Remix) *

*Previously unreleased track

† Never before available on CD