 News
Suede / So Young seven-inch picture disc
Fourth and final single from 'Suede'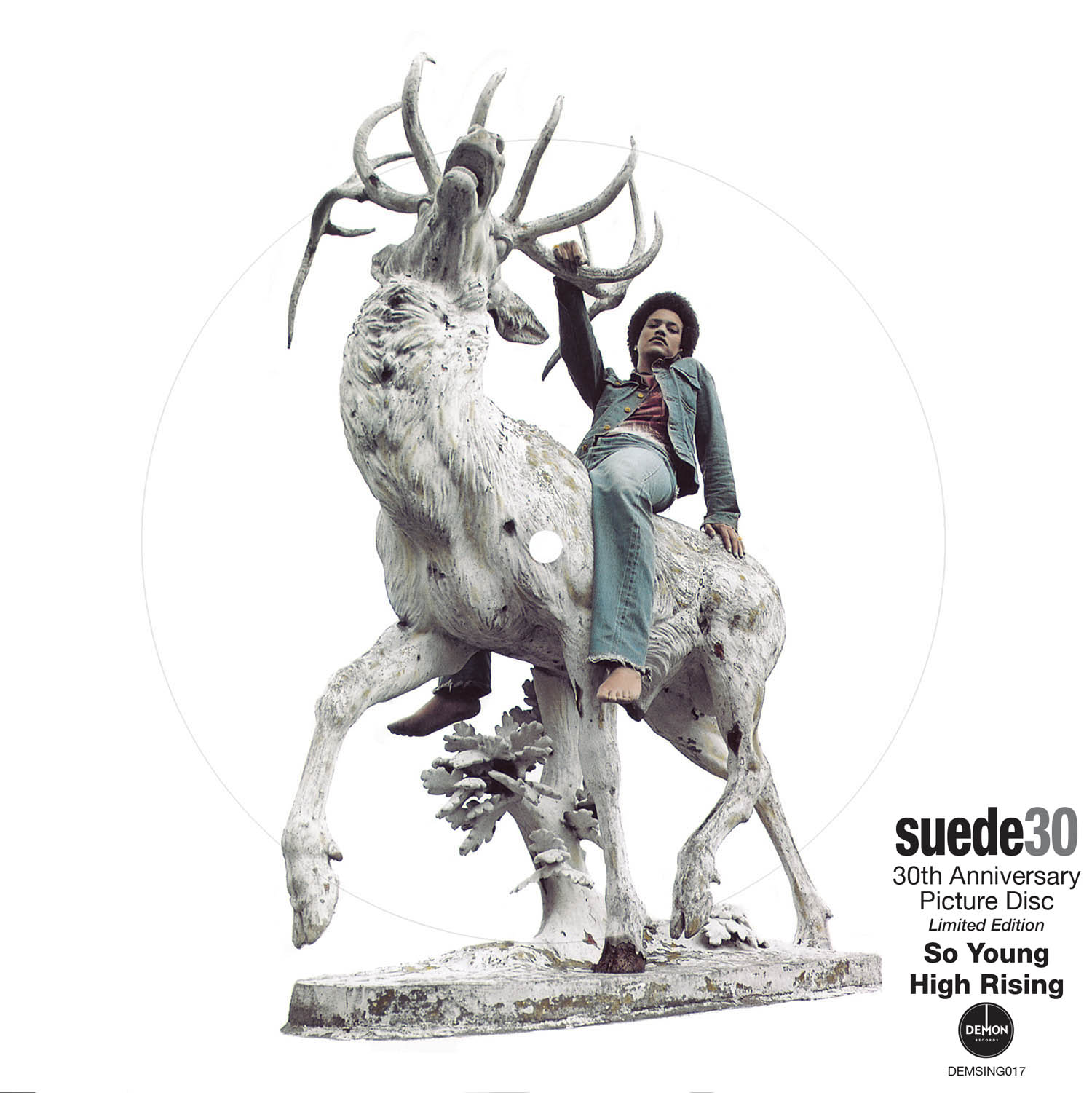 As part of Demon Music's Suede30 campaign, the label are issuing Suede's first four singles as seven-inch picture discs, reproducing the original arresting cover images on the discs.
The fourth, and final, release in this series is 'So Young', originally issued on Nude Records on 17 May 1993. It reached No 22 in the UK singles chart.
The B-side to 'So Young' was 'High Rising' which didn't appear on the Suede album. The new picture disc is strictly limited to 1000 units worldwide and is only available via the SDE shop and the official Suede store.
The 'So Young' seven-inch picture disc is released on 5 January 2024 via Demon Records. The far away release date is probably in part because 'Metal Mickey' (sold out) and 'Animal Nitrate' (still available) have both been delayed slightly. Pre-order 'So Young' via the shop using this link or the buttons ('pre-order') below.
Tracklisting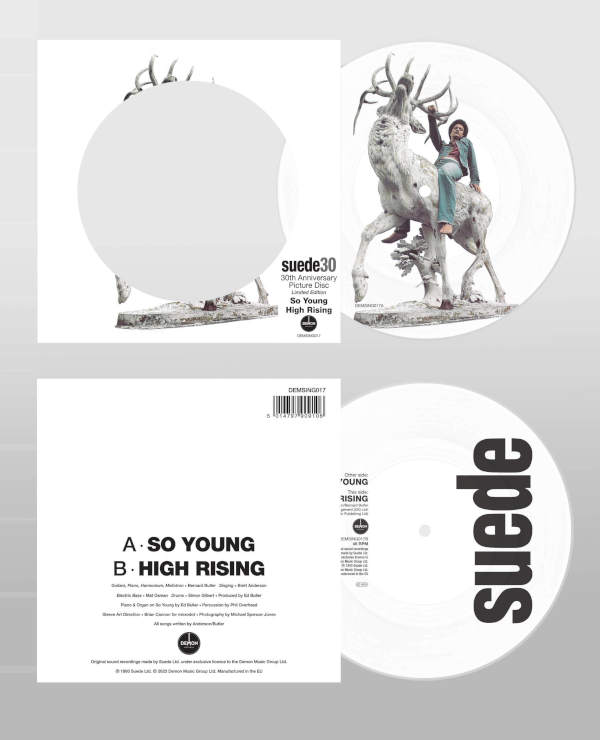 So Young Suede
/
Seven-inch picture disc