 News
The Associates / Perhaps 2CD deluxe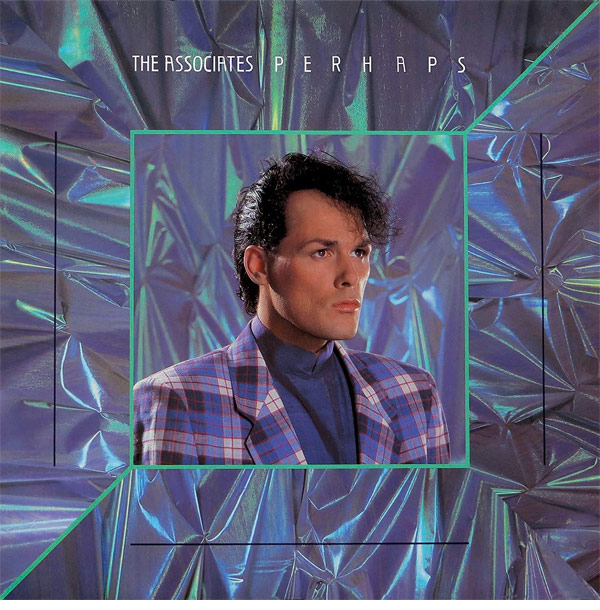 The Associates' third studio album Perhaps will be reissued as a 2CD deluxe edition later this month.

With the departure of Alan Rankine and Michael Dempsey, the 1985 long-player was effectively a Billy McKenzie solo album in all but name and had a long gestation period featured four different producers: Heaven 17's Martyn Ware, Martin Rushent, Dave Allen and Greg Walsh.
This two-CD reissue features the original 10-track album on CD 1 along with the four cassette-only instrumentals from 1985. The second disc includes what the label describe as "all the related bonus tracks for which master tapes still exist". These comprise extended versions, edits, B-sides and instrumentals. 11 tracks are new to CD.
This deluxe edition comes as a digipak with a 20-page booklet, with sleeve notes courtesy of Andy Davis.
The Perhaps deluxe edition is released on 31 January 2020 via Cherry Red. This reissue is a wallet-pleasing £10.99 in the UK.
Compare prices and pre-order
The Associates
Perhaps - 2CD deluxe
CD 1
1. Those First Impressions
2. Waiting For The Loveboat
3. Perhaps (Dave Allen Remix)
4. Schampout
5. Helicopter Helicopter
6. Breakfast
7. Thirteen Feelings
8. The Stranger In Your Voice
9. The Best Of You (Billy Mackenzie & Dave Allan Remix)
10. Don't Give Me That I Told You So Look
11. Perhaps (Instrumental) (Bonus Track)*
12. Breakfast Alone (Instrumental) (Bonus Track)*
13. Thirteen Feelings (Instrumental) (Bonus Track)*
14. The Stranger In Your Voice (Instrumental) (Bonus Track)*
CD 2
1. Those First Impressions (Extended Version)*
2. Waiting For The Loveboat (Single Version)
3. Waiting For The Loveboat (Extended Version)*
4. Waiting For The Loveboat (Slight Return)
5. Perhaps Perhaps*
6. Schampout (Edit)*
7. Breakfast (Single Version)
8. Breakfast (Edit)
9. Kites
10. Take Me To The Girl (Single Version)
11. Take Me To The Girl (12″ Mix)*
12. Take Me To The Girl (Instrumental)*
13. The Girl That Took Me*
*previously unreleased on CD