 News
The Beach Boys / Sounds of Summer expanded reissue
Expanded to 80 tracks with some newly mixed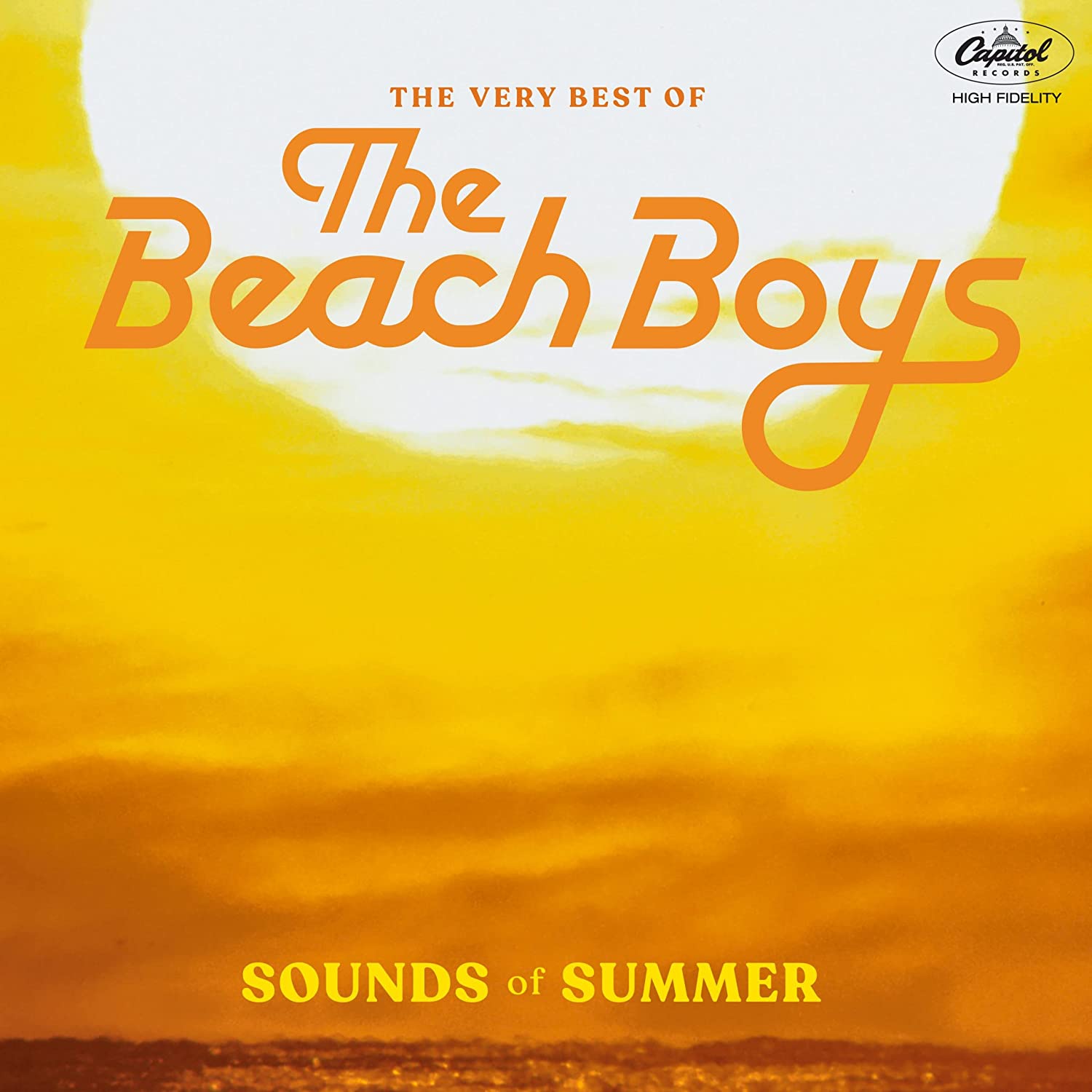 As part of a planned year-long celebration of The Beach Boys' 60th anniversary, Capitol Records/UMe are to release a newly remastered and massively expanded edition of the group's greatest hits collection Sounds Of Summer: The Very Best of The Beach Boys.
This collection was originally issued in 2003 and contained 30 tracks. The reissue updates both the number of songs and the audio quality with an extra 50 songs, giving a total of 80 tracks across three CDs or six vinyl LPs.
This has been put together by Mark Linettand Alan Boyd who were responsible for last year's Feel Flows – The Sunflower and Surf's Up Sessions 1969-1971 and other Beach Boys packages.
This collection features nearly every US Top 40 hit of The Beach Boys' career, including 'California Girls', 'I Get Around', 'Surfer Girl', 'Surfin' U.S.A.', 'Fun, Fun, Fun', 'God Only Knows', 'Good Vibrations', 'Wouldn't It Be Nice', ,Kokomo', 'Barbara Ann', 'Help Me, Rhonda', 'In My Room' and many others. Of course with 50 extra tracks it goes well beyond 'the hits'.
In terms of the audio, the collection boasts 24 new mixes including two first-time stereo mixes, plus 22 new-and-improved stereo mixes, which in some cases features "the latest in digital stereo extraction technology", allowing for the team to separate the original mono backing tracks for the first time.
The expanded edition of Sounds Of Summer is available as a 3CD set and 6LP vinyl super deluxe box pressed on 180g black vinyl. Both include a booklet with new sleeve notes and updated photos.
The 30 tracks on the original release (a single CD edition is also available) have been mixed in Dolby Atmos although sadly there is no physical edition as part of the offering.
Sounds Of Summer: The Very Best of The Beach Boys will be released on 17 June 2022. Good price in France for the 6LP vinyl version.
Compare prices and pre-order
The Beach Boys
The Sounds of Summer 6LP vinyl box - 80 tracks
Compare prices and pre-order
The Beach Boys
The Sounds of Summer 3CD set - 80 tracks
Compare prices and pre-order
The Beach Boys
The Sounds of Summer 2LP vinyl - 30 tracks
Tracklisting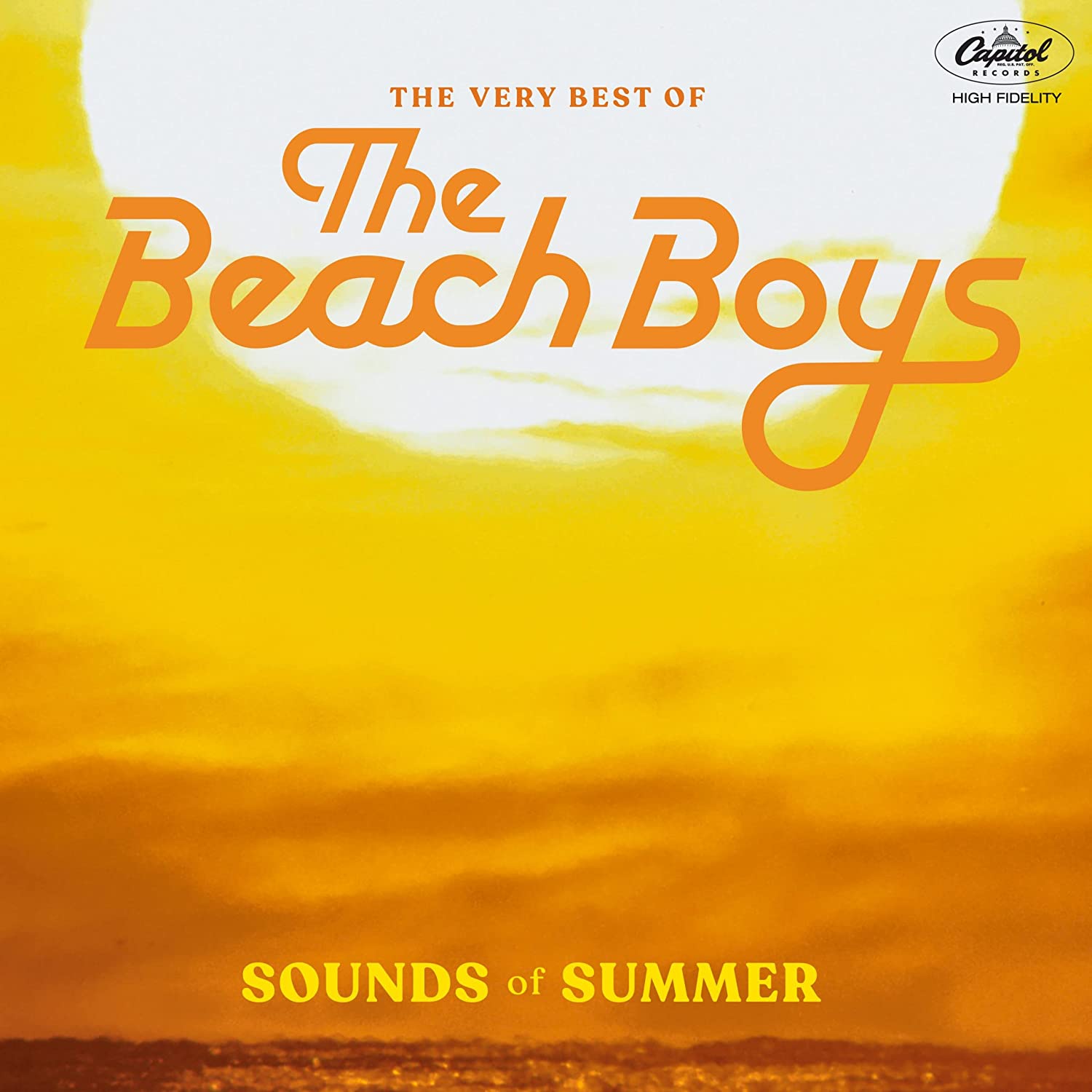 The Sounds of Summer The Beach Boys
/
50th anniversary
CD 1

California Girls (1965)
I Get Around (1964)
Surfin' Safari (1962)
Surfin' U.S.A. (1963)
Fun, Fun, Fun (1964)
Surfer Girl (1963)
Don't Worry Baby (1964)
Little Deuce Coupe (1963)
Shut Down (1963)
Help Me, Rhonda (1965)
Be True To Your School (Single Version) (1963)
12. When I Grow Up (To Be A Man) (1964)
In My Room (1963)
God Only Knows (1966)
Sloop John B (1966)
Wouldn't It Be Nice (1966)
Getcha Back (1985)
Come Go With Me(1978)
Rock and Roll Music (1976)
Dance, Dance, Dance (1964)
Barbara Ann (1965)
Do You Wanna Dance? (1965)
Heroes And Villains (1967)
Good Timin' (1979)
Kokomo (1988)
Do It Again (1968)
Wild Honey (1967)
Darlin' (1967)
I Can Hear Music (1969)
Good Vibrations(1966)

CD 2

All Summer Long (1964)
Good To My Baby (1965)
This Whole World (1970)
All I Wanna Do (1970)
Disney Girls (1971)
Kiss Me Baby (1965)
Let The Wind Blow (1967)
Forever (1970)
Sail On Sailor (1973)
Long Promised Road (1971)
Cotton Fields (1970)
Pom Pom Play Girl (1964)
Wind Chimes (Smile) (1966/1993)
I Went To Sleep (1968)
Farmer's Daughter (1963)
Let Us Go On This Way (1977)
You Need A Mess Of Help To Stand Alone (1972)
The Night Was So Young (1977)
Marcella (1972)
You're So Good To Me (1965)
Aren't You Glad (1967)
Baby Blue (1979)
It's About Time (1970)
Roll Plymouth Rock (1966/1993)
Surf's Up (1971)

CD 3

Add Some Music To Your Day (1970)
It's Ok (1976)
Goin' On (1980)
San Miguel (1969)
The Warmth Of The Sun (1964)
Everyone's InLove With You (1976)
All This Is That (1972)
California Saga (1973)
Feel Flows (1971)
Wendy (1964)
Girl Don't Tell Me (1965)
Let Him Run Wild (1965)
All I Want To Do (1968)
Susie Cincinnati (1970)
Vegetables (1967)
Time To Get Alone (1969)
Where I Belong (1985)
I Just Wasn't Made For These Times (1966)
Little Bird (1968)
Til I Die (1971)
(Wouldn't It Be Nice To) Live Again (1971)
Friends (1968)
Devoted To You (1965)
Can't Wait Too Long (1968)
California Feelin' (1978)

LP 1

Side A

California Girls (1965)
I Get Around (1964)
Surfin' Safari (1962)
Surfin' U.S.A. (1963)
Fun, Fun, Fun (1964)
Surfer Girl (1963)
Don't Worry Baby (1964)
Little Deuce Coupe (1963)

Side B

1Shut Down (1963)
Help Me, Rhonda (1965)
Be True To Your School (Single Version) (1963)
When I Grow Up (To Be A Man) (1964)
In My Room (1963)
God Only Knows (1966)
Sloop John B (1966)
Wouldn't It Be Nice (1966)

LP 2

Side C

Getcha Back (1985)
Rock and Roll Music (1978)
Rock and Roll Music (1976)
Dance, Dance, Dance (1964)
Barbara Ann (1965)
Do You Wanna Dance? (1965)
Heroes And Villains (1967)
Good Timin' (1979)

Side D

Kokomo (1988)
Do It Again (1968)
Wild Honey (1967)
Darlin' (1967)
I Can Hear Music (1969)
Good Vibration (1966)

LP 3

Side E

All Summer Long (1964)
Good To My Baby (1965)
This Whole World (1970)
All I Wanna Do (1970)
Disney Girls (1971)
Kiss Me Baby (1965)
Let The Wind Blow (1967)
Forever (1970)

Side F

Sail On Sailor (1973)
Long Promised Road (1971)
Cotton Fields (1970)
Pom Pom Play Girl (1964)
Wind Chimes (Smile) (1966/1993)
I Went To Sleep (1968)
Farmer's Daughter (1963)

LP 4

Side G

Let Us Go On This Way (1977)
You Need A Mess Of Help To Stand Alone (1972)
The Night Was So Young (1977)
Marcella (1972)
You're So Good To Me (1965)
Aren't You Glad (1967)
Baby Blue (1979)

Side H

It's About Time (1970)
Roll Plymouth Rock (1966/1993)
Surf's Up (1971)
Add Some Music To Your Day (1970)
It's Ok (1976)
Goin' On (1980)
San Miguel (1969)

LP 5

Side I

The Warmth OfThe Sun (1964)
Everyone's In Love With You (1976)
All This Is That (1972)
California Saga (1973)
Feel Flows (1971)
Wendy (1964)
Girl Don't Tell Me (1965)

Side J

Let Him Run Wild (1965)
All I Want To Do (1968)
Susie Cincinnati (1970)
Vegetables (1967)
Time To Get Alone (1969)
Where I Belong (1985)
I Just Wasn't Made For These Times (1966)

LP 6

Side K

Little Bird (1968)
Til I Die (1971)
(Wouldn't It Be Nice To) Live Again (1971)
Friends (1968)
Devoted To You (1965)
Can't Wait Too Long (1968)
California Feelin' (1978)