 News
The Cranberries / In The End limited edition vinyl LP picture disc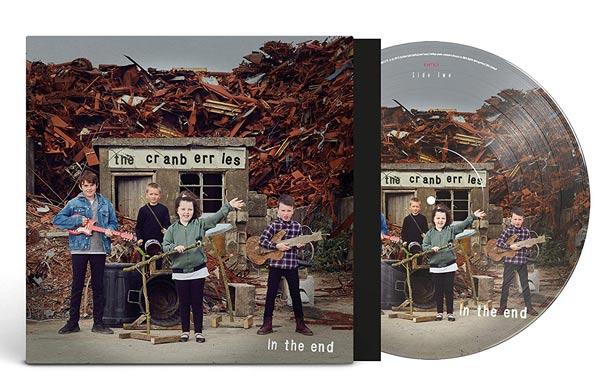 The Cranberries' final album, In The End, which is due for release next month, is being made available as a special limited edition vinyl picture disc.

The songs on the album were written and demoed during 2017 and following the tragic death of Dolores O'Riordan in January 2018, it was not certain whether they would ever see the light of day. However, with the support of O'Riordan's family and help from producer Stephen Street, the album was completed.
As well as the vinyl picture disc, the album is available as a deluxe CD which comes in special DVD-sized casebound book packaging (with lyrics and photos) and black vinyl.
In The End is released on 26 April 2019.
You might also like…
In The End Vinyl
Side 1
1. All Over Now
2. Lost
3. Wake Me When It's Over
4. A Place I Know
5. Catch Me If You Can
Side 2
1. Got It
2. Illusion
3. Crazy Heart
4. Summer Song
5. The Pressure
6. In the End
In The End deluxe CD
1. All Over Now
2. Lost
3. Wake Me When It's Over
4. A Place I Know
5. Catch Me If You Can
6. Got It
7. Illusion
8. Crazy Heart
9. Summer Song
10. The Pressure
11. In the End