 News
The Cranberries / No Need To Argue remastered and expanded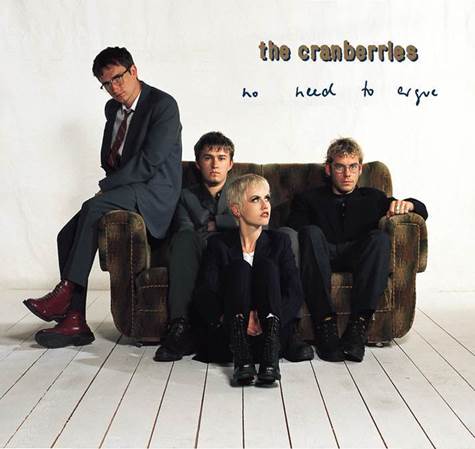 Two-CD deluxe and 2LP vinyl
The Cranberries' second album No Need to Argue has been remastered and expanded for a double CD and 2LP vinyl release in November.

Originally released in 1994, the album was the band's commercial peak, with global sales in excess of 17 million. No Need to Argue contains the single 'Zombie' which topped charts across Europe (although interestingly, only peaked at 14 in the UK) and was seemingly played endlessly on MTV at the time.
The two-CD deluxe features, on the first disc, a 2020 remaster of the album ("from the original tapes"), three B-sides ('Away', 'I Don't Need' and 'So Cold In Ireland'), a previously unreleased song 'Yesterday's Gone' (which was recorded unplugged for MTV in New York in 1995), a cover of the Carpenters' '(They Long To Be) Close to You' and a remix of 'Zombie'. The second CD in this package features nine unreleased demos and eight live tracks.
The 2LP vinyl edition features the remastered album across three sides and five of the six bonus tracks from CD 1 (no remix of 'Zombie') on side four.
Both formats include a 5,000 word essay on the history of the album written by the band's archivist Eoin Devereux.
No Need to Argue is reissued on 13 November 2020 (was 18 September).  A single CD, album-only option, is also available.
Compare prices and pre-order
The Cranberries
No Need to argue - 2LP vinyl
Compare prices and pre-order
The Cranberries
No Need to Argue - 2CD edition
Compare prices and pre-order
The Cranberries
No Need to Argue - single CD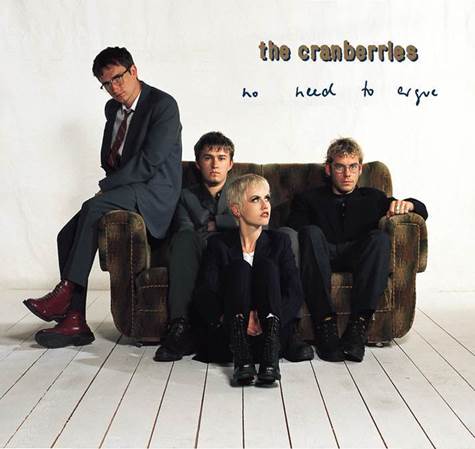 No Need To Argue 2CD deluxe edition
CD 1 – 2020 remaster + extras
1. Ode To My Family
2. I Can't Be With You
3. Twenty One
4. Zombie
5. Empty
6. Everything I Said
7. The Icicle Melts
8. Disappointment
9. Ridiculous Thoughts
10. Dreaming My Dreams
11. Yeats' Grave
12. Daffodil Lament
13. No Need To Argue
B-sides + extras
14. Yesterday's Gone (MTV unplugged)
15. Away
16. I Don't Need
17. So Cold In Ireland
18. (They Long To Be) Close To You
19. Zombie (A Camel's Hump Remix by The Orb)
CD 2 – Demos + live tracks
Magic shop demos
1 Song To My Family
2 So Cold In Ireland
3 Empty
4 Ridiculous Thoughts
5 Everything I Said
6 Yeats' Grave
Demos
7 Serious
8 Away
9 I don't need
Live @ Liverpool Royal Court 14.10.1994
10 Dreaming My Dreams
11 Daffodil Lament
12 The Icicle Melts
13 No Need To Argue
14 Empty
Live @ National Stadium, Milton Keynes, 30.07.1995
15 I Can't Be With You
16 Ridiculous Thoughts
17 Zombie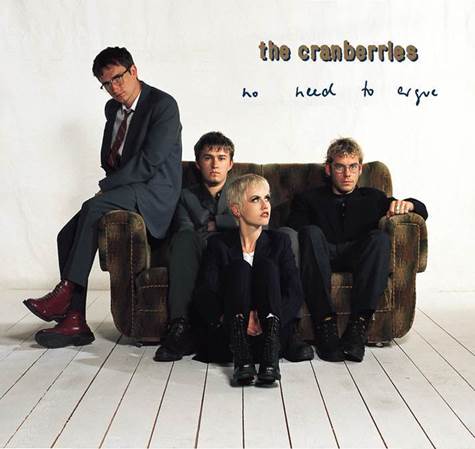 No Need To Argue 2LP vinyl
LP 1 – 2020 remaster
Side A
Ode to My Family
I Can't Be with You
Twenty One
Zombie
Side B
Empty
Everything I Said
The Icicle Melts
Disappointment
Ridiculous Thoughts
LP 2
Side C
Dreaming My Dreams
Yeats' Grave
Daffodil Lament
No Need to Argue
Side D (Bonus tracks)
Yesterday's Gone (MTV unplugged)
Away
I Don't Need
So Cold in Ireland
(They Long To Be) Close To You