 News
The Cranberries / To The Faithful Departed reissue
3CD and 2LP vinyl deluxe editions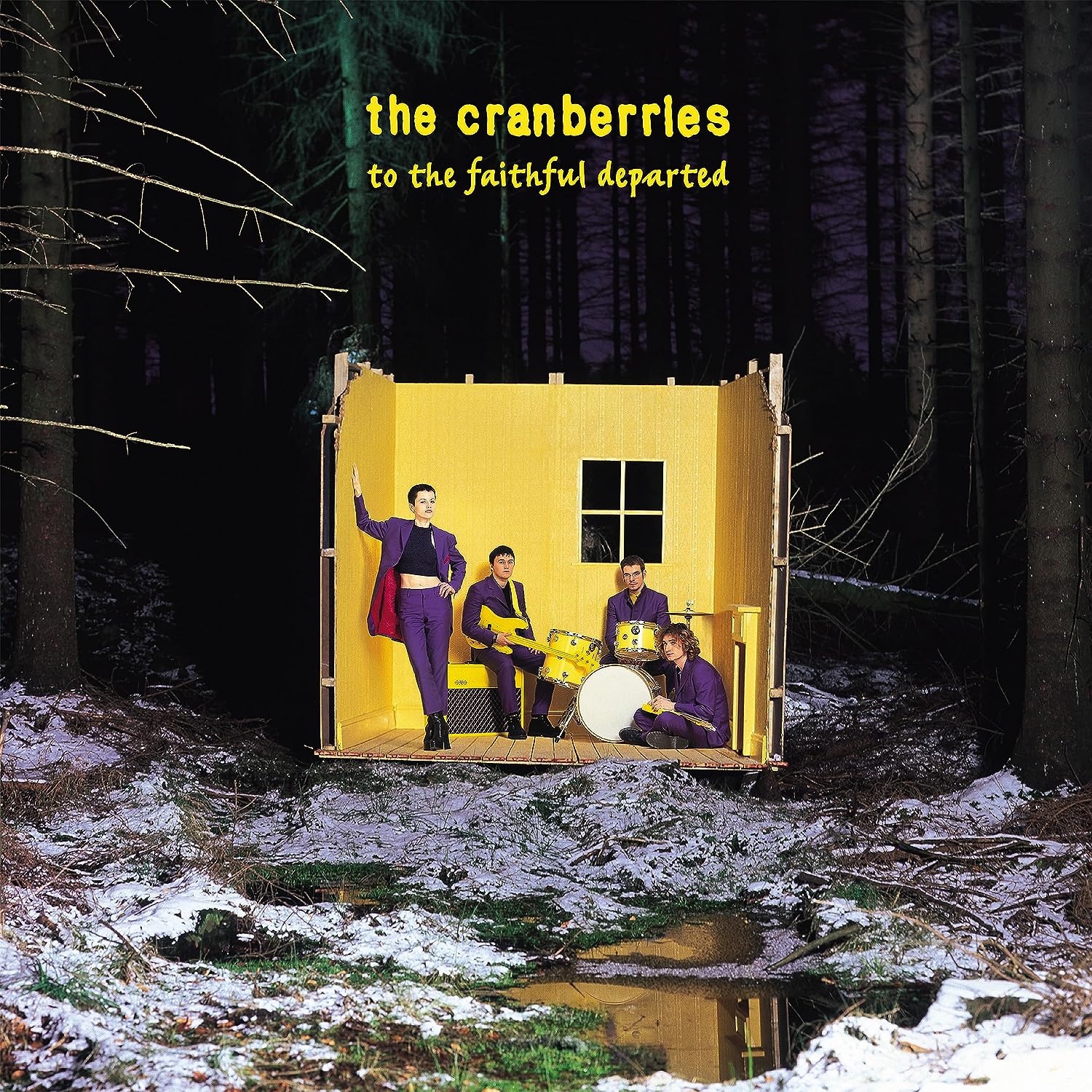 The Cranberries' third album To The Faithful Departed will be reissued as expanded CD and vinyl editions in October.
The 1996 album features the singles 'Salvation', 'Free to Decide' and 'When You're Gone'. The original CD ran for nearly an hour and featured 15 tracks, while in the USA, a slightly shorter 13-track version omitted 'Intermission' and 'Cordell'. This same 13-track version was released on vinyl at the time (1LP set).
To The Faithful Departed was a significant success and lead single 'Salvation' topped Billboard's Modern Rock Tracks alternative chart, just as 'Zombie' had a couple of years earlier.
The reissue offers the record as single vinyl set (as per the original) or as a 2LP package which delivers the 15-track version over three sides, with five bonus tracks on side four. These extra tracks included three previously unreleased album demos recorded with Tim Palmer in Paris.
Drummer Fergal Lawler recalls: "When we were on tour for our second album No Need to Argue, we began discussions about recording the next album. We had spoken to Island Records about the possibility of trying a new producer and they suggested Tim Palmer who had worked with Tears for Fears. So we decided to demo some new songs with him. We had a few days off in Paris and we recorded When You're Gone, Free to Decide and I Just Shot John Lennon. Tim was a lovely guy and the recordings sounded great but we felt he was a little similar in style to Stephen Street and we wanted to try something different. We had been touring a lot and wanted more of a live sound."
Bruce Fairbairn (best known for working with rock bands such as Aerosmith, AC/DC and Van Halen) was eventually chosen as the producer and gave The Cranberries the "big, live sound" they were looking for.
The 3CD deluxe edition offers the same Paris demos plus unreleased outtakes and early mixes and and 12 live tracks recorded on the band's 1996 Free to Decide tour. This comes with an extensive booklet about the making of the album based on interviews with the remaining members of the band.
To The Faithful Departed will be reissued on 13 October 2023 via UMR/Island.
Compare prices and pre-order
The Cranberries
To The Faithful Departed - 3CD deluxe
Compare prices and pre-order
The Cranberries
To The Faithful Departed - 2LP deluxe vinyl
Compare prices and pre-order
The Cranberries
To The Faithful Departed - vinyl LP
Tracklisting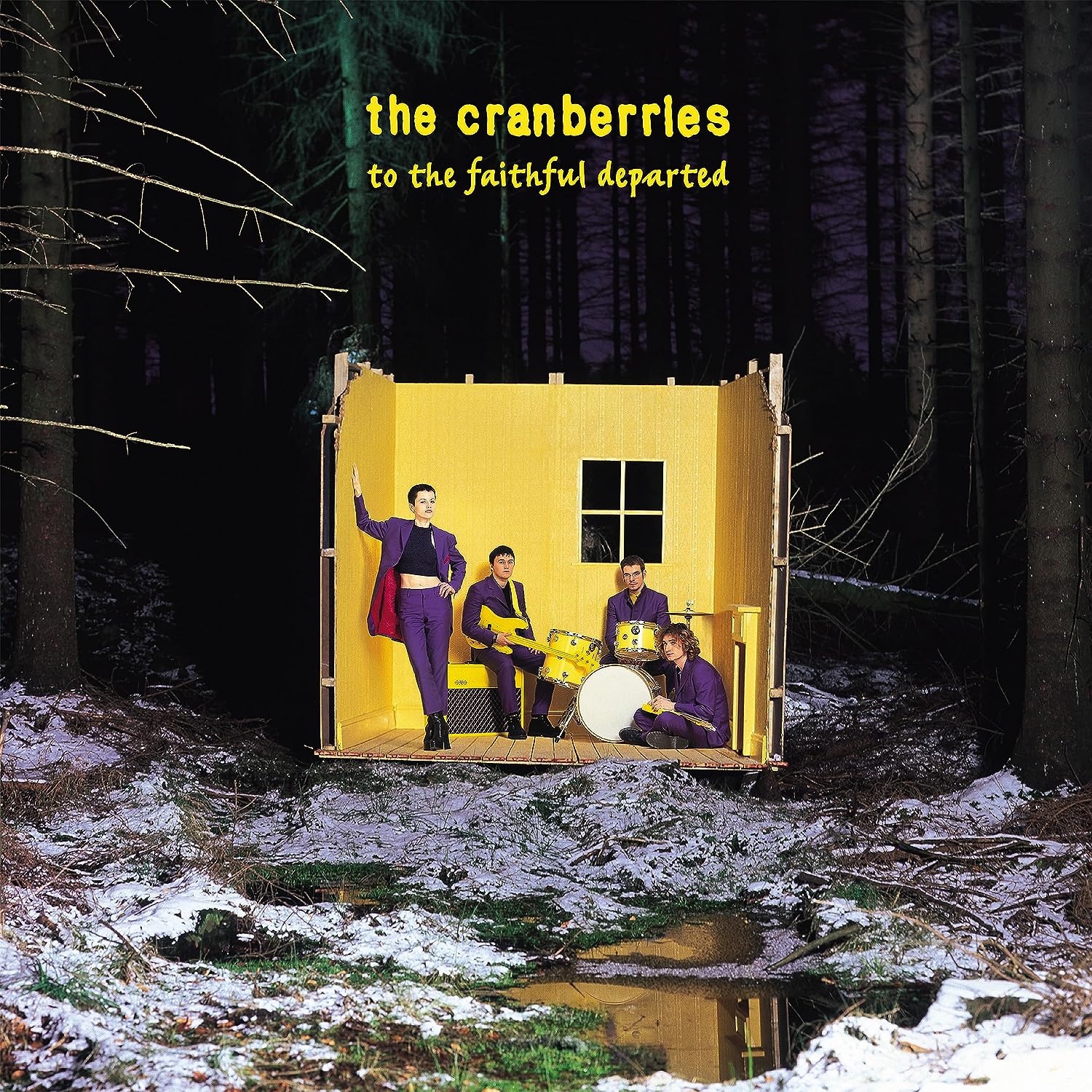 To The Faithful Departed The Cranberries
/
3CD set
CD 1

Hollywood
Salvation
When You're Gone
Free To Decide
War Child
Forever Yellow Skies
The Rebels
Intermission
I Just Shot John Lennon
Electric Blue
I'm Still Remembering
Will You Remember?
Joe
Cordell
Bosnia
The Picture I View
Go Your Own Way

CD 2: Unreleased Demos & Outtakes

When You're Gone (Paris demo)
I Just Shot John Lennon (Paris demo)
Free To Decide (Paris demo)
The Rebels (Outtake)
Hollywood (Outtake)
Cordell (Early mix)
Bosnia (Early mix)
Salvation (Early mix)
When You're Gone (Early mix)
Electric Blue (Early mix)
Intermission (Early mix)
Joe (Early mix)
Free To Decide (Alternate mix)

CD 3: 1996 Free to Decide tour

Intermission + Forever Yellow Skies (Live in Toronto)
Sunday (Live in Toronto)
Linger (Live in Toronto)
The Rebels (Live in Toronto)
Waltzing Back (Live in Toronto)
I Can't Be With You (Live in Toronto)
Free To Decide (Live in Detroit)
Dreams (Live in Detroit)
Hollywood (Live in Detroit)
Zombie (Live in Detroit)
Dreaming My Dreams (Live in Detroit)
The Icicle Melts (Live in Detroit)
Salvation (Live at Milton Keynes Bowl)

Side A

Hollywood
Salvation
When You're Gone
Free To Decide
War Child
Forever Yellow Skies
The Rebels

Side B

Just Shot John Lennon
Electric Blue
I'm Still Remembering
Will You Remember?
Joe
Bosnia

LP 1

Side A

Hollywood
Salvation
When You're Gone
Free To Decide
War Child

Side B

Forever Yellow Skies
The Rebels
Intermission
Just Shot John Lennon
Electric Blue

LP 2

Side C

I'm Still Remembering
Will You Remember?
Joe
Bosnia
Cordell

Side D

The Picture I View
Go Your Own Way
When You're Gone (Paris demo)
I Just Shot John Lennon (Paris demo
Free To Decide (Paris demo)