 News
The La's / BBC In Session coloured vinyl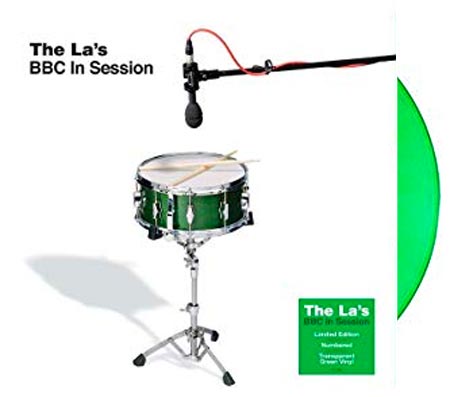 On vinyl for the first time • Coloured vinyl edition
The La's 'BBC In Session' was originally released in 2006 on CD but will be issued on vinyl for the first time later this month.

This limited, numbered edition is pressed on transparent green vinyl and features the Liverpool band's session appearances on BBC radio shows hosted by Janice Long, Liz Kershaw, Bob Harris, and Nicky Campbell.
This edition comes in a gatefold sleeve and is released on 24 May 2019 via Universal Music (a little later in the USA).
Compare prices and pre-order
The La's
BBC In Session - coloured vinyl
Side A
1. Doledrum
2. Way Out
3. Freedom Song
4. Come In Come Out
5. Son Of A Gun
6. There She Goes
7. I Can't Sleep
8. Over
Side B
1. Feelin' (BBC Nicky Campbell Session / 1989)
2. Timeless Melody
3. Callin' All
4. I.O.U
5. Way Out
6. I Can't Sleep
7. Timeless Melody
8. Callin' All
9. Feelin' (BBC Bob Harris Session / 1990)