 News
The Rolling Stones / Let It Bleed 50th anniversary deluxe box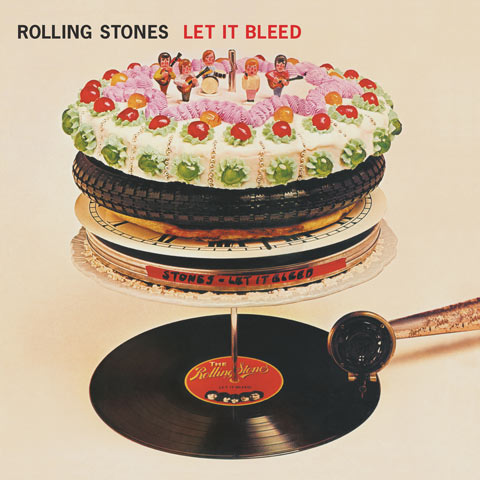 This November, ABKCO are set to reissue The Rolling Stones' 1969 album Let It Bleed as a 50th anniversary box set.

This set will feature newly remastered (by Bob Ludwig) stereo and mono versions of the album on both vinyl and SACD.
The collection also includes a reproduction of the 1969 seven-inch mono single of 'Honky Tonk Women'/ 'You Can't Always Get What You Want' in a picture sleeve.

Let It Bleed 50th anniversary box set (click image to enlarge)
An 80 page hardcover book includes an notes by he-gets-everywhere journalist David Fricke, along with never-before-seen photos by the band's tour photographer Ethan Russell. Perhaps in the hope of distracting you from the lack of bonus audio, this set also includes more 'stuff' in the shape of three 12" x 12" hand-numbered REPLICA-signed lithographs printed on embossed archival paper, and a massive (23" x 23") poster.
If you are interested in the remastering, Bob Ludwig apparently worked from Direct Stream Digital files taken from the original tapes at a 2.8 MHz sampling rate.
Let It Bleed is reissued on 1 November 2019. There will also be standalone remastered stereo CD and vinyl editions available.
Compare prices and pre-order
Rolling Stones
Let It Bleed - 50th anniversary box set
Let It Bleed (50th Anniversary Limited Deluxe Edition)
LP 1 – Stereo
Side 1
Gimme Shelter
Love In Vain
Country Honk
Live with Me
Let It Bleed
Side 2
Midnight Rambler
You Got the Silver
Monkey Man
You Can't Always Get What You Want
LP 2 – Mono
Side 1
Gimme Shelter
Love In Vain
Country Honk
Live with Me
Let It Bleed
Side 2
Midnight Rambler
You Got the Silver
Monkey Man
You Can't Always Get What You Want
Hybrid Super Audio CD 1 – Stereo
Gimme Shelter
Love In Vain
Country Honk
Live with Me
Let It Bleed
Midnight Rambler
You Got the Silver
Monkey Man
You Can't Always Get What You Want
Hybrid Super Audio CD 2 – Mono
Gimme Shelter
Love In Vain
Country Honk
Live with Me
Let It Bleed
Midnight Rambler
You Got the Silver
Monkey Man
You Can't Always Get What You Want
7" vinyl single – (Mono)
Side A – Honky Tonk Women
Side B – You Can't Always Get What You Want