 News
Tim Finn & Phil Manzanera / Caught by the Heart
New collaborative studio album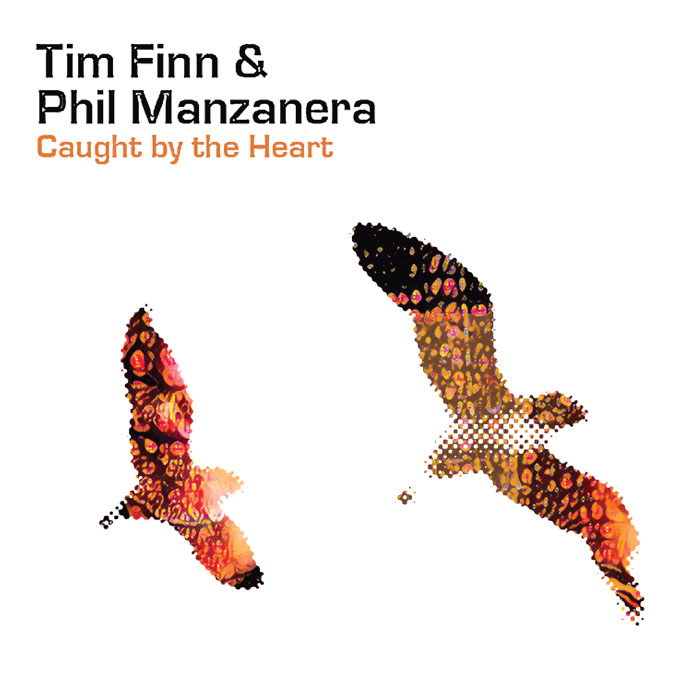 CDs signed by Phil Manzanera only available via the SDE shop
Singer-songwriter Tim Finn – best known for founding Split Enz and being part of Crowded House during the Woodface era – and Roxy Music guitar legend Phil Manzanera have collaborated on a new album called Caught by the Heart.
The 10-track album features mature, sophisticated pop covering a wide range of styles and genres including rock, pop, prog, Latin (Mambo! Salsa!, Luz Distinta), reggae (The Cry of the Earth), classical (La Ruleta De La Fortuna), chamber orchestra type pieces. According to Phil, "no genre was off-limits".
Manzanera's extensive musical palette coupled with Tim's literate and well observed lyrics – as well as the phenomenal range of international guest musicians – has resulted in what is described as "a shapeshifting album and a remarkable collaboration". I can tell you that SDE has been lucky enough to have a sneaky preview of the whole record and has been enjoying it immensely! It's sophisticated, emotional and wonderfully varied.
The album was recorded in lockdown. 45 years after they first worked together (Phil produced the 1976 Split Enz album Second Thoughts) the pair have each been busy in their respective home studios some 12,000 thousand miles apart. It has sparked an real artistic creativity and they have jointly written 23 new songs!
Other musicians on the album include Yaron Stavi, Guy Pratt, Frank Portaoundo (bass), Steve DiStanislao, Javier Weyler (drums), Anna Phoebe (Violin), Matteo Saggese (piano), Yazz Ahmed (Flugel Horn), João Mello (saxophone) and there's additional vocals by Elliot Finn and Ann Masina.
Caught By The Heart was produced by Phil Manzanera and Tim Finn and recorded by all the musicians in the UK, US, South Africa, Germany and New Zealand and was mastered at Abbey Road.
The album will be released on 27 August 2021. There is no vinyl release at present but there will be an initial run of CDs and SDE is proud to support this physical release by exclusively offering CDs of Caught by the Heart signed by Phil Manzanera! These are limited to just 250 copies and will also come with a Caught by the Heart postcard (note the CDs themselves will be signed, not the postcard).
Don't miss out on this – you can place your order via this link or using the button(s) below.
Tracklisting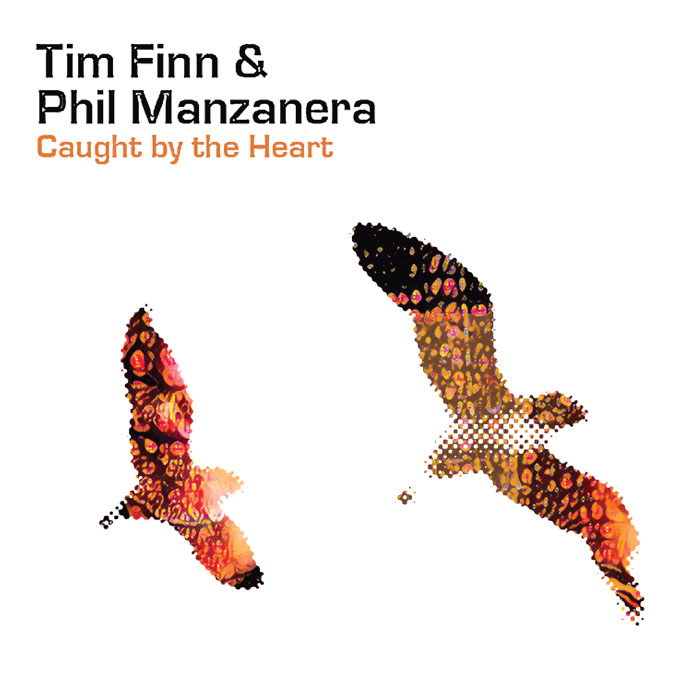 Caught by the Heart Tim Finn & Phil Manzanera
/
signed CD
Mambo! Salsa!…
The  Cry Of The Earth
Caught By The Heart
La Ruleta De La Fortuna
All That's Human
Malecón
Bajo Luz Distinta
Galleon Of Stars
Vamos Despacio
La Musica Del Tiempo