 News
Tori Amos / Little Earthquakes: The Graphic Album
30th anniversary graphic novel available in three editions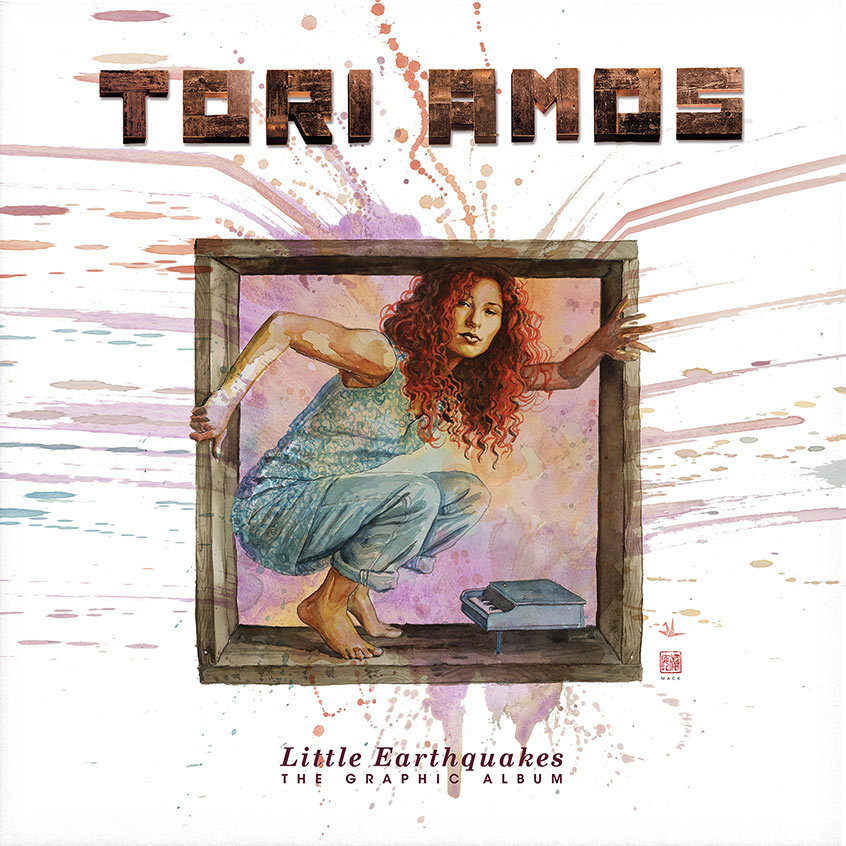 Tori Amos has teamed up with Z2 Comics to create a 'graphic album' that celebrates 30 years of her debut solo debut Little Earthquakes.
This graphic novel "demonstrates the lasting influence of this defining work" with 24 stories inspired by the 12 songs on the album. Amongst the writers will be Neil Gaiman and Margaret Atwood. The book is being put together by Z2 editor Rantz Hoseley, who previously edited the award-winning Comic Book Tattoo, and who painted the cover for Tori's Christmastide EP from 2020.
There are three versions of this graphic album:
Standard edition – an 8″ x 8″ hardcover book, widely available, and costs around £30
Deluxe Edition – a 12" x 12" oversized graphic novel with slipcase. This comes with a black vinyl copy of Little Earthquakes and a unique vinyl picture disc called Little Earthquakes: The B-sides. The latter is unique to this deluxe edition at this point in time. This includes three 12″ prints by Jason Levesque, KAKO and David Mack and is limited to 1450 units and costs £150. It is only available to pre-order via Z2 Comics
Platinum Edition – a 12″x12″ oversized and embossed hardcover graphic novel with placeholder ribbon – SIGNED by Tori Amos and numbered. Like the deluxe, this comes with both vinyl records and three prints, however the David Mack print is signed by Tori and David Mack. This edition also comes in a die-cut clamshell case designed to echo the iconic wooden box on the cover of the album and includes Little Earthquakes – The Graphic Album Sketch Diary. Only 500 available at £375 a pop! This is only available to pre-order via Z2 Comics
The big question is whether that B-sides vinyl picture disc will be made available separately at any point. If not, then the deluxe edition seems quite attractive, despite the high price. Indeed, when Tori confirmed with SDE late last year that there were plans to celebrate Little Earthquakes we assumed she meant a music box set, but perhaps her thoughts went to this 'graphic album'?
The other thing to consider is that Z2 Comics launched a Blondie graphic novel in February 2021 which has been subject to loads of delays and is now 'expected' to be released in August of this year. To be fair, that's probably not entirely their fault since the super deluxe edition of that Blondie novel includes a "very special Blondie music bundle (to be announced)" which will almost certainly be the box set that UMC are working on.
Little Earthquakes: The Graphic Album will be released on 30 September 2022.