 News
Universal revive the Christmas Album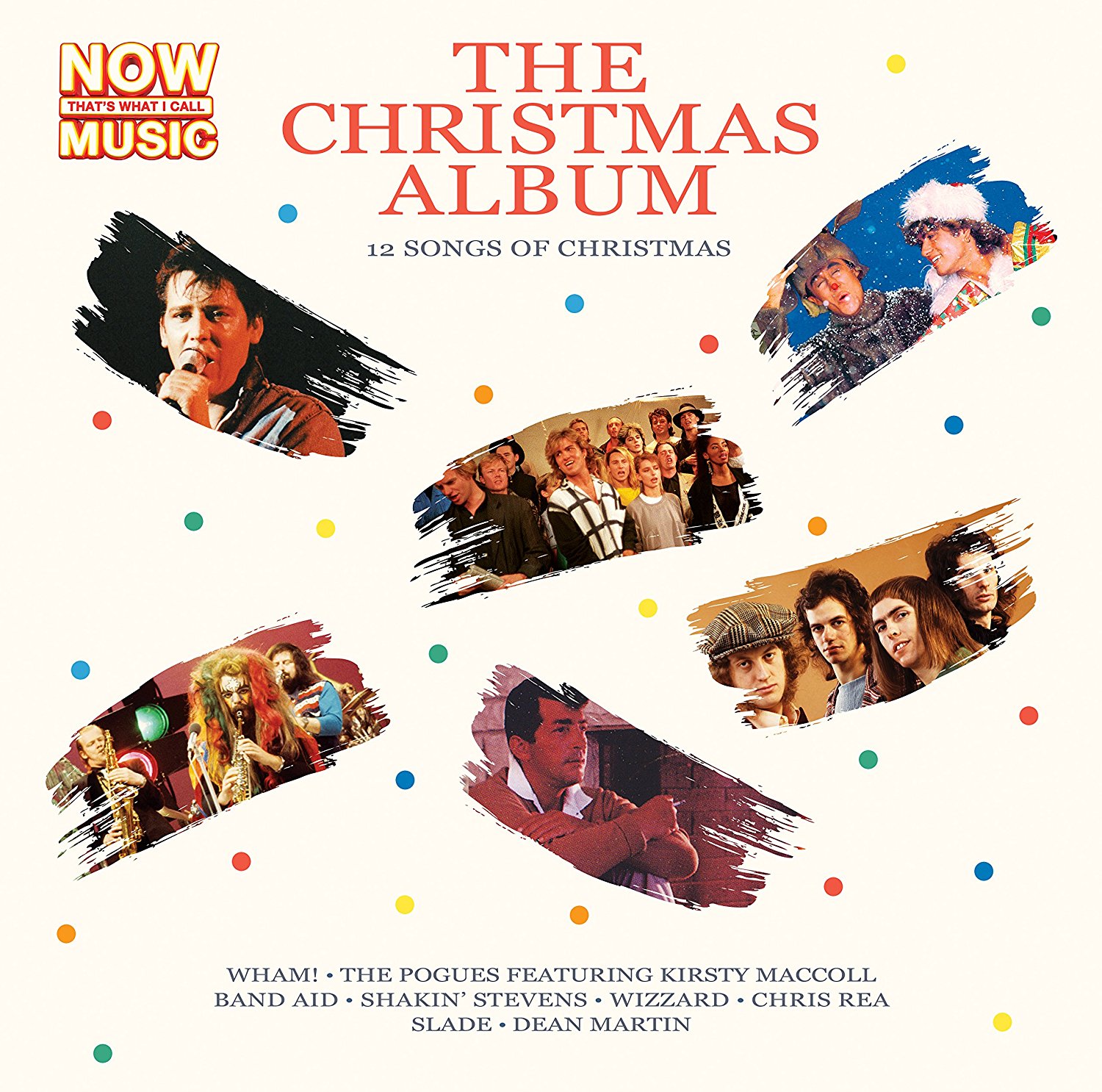 New vinyl comp is a shadow of its former self
Later this month Universal are to release a festive vinyl compilation called The Christmas Album which revives the style and spirit – if not the quality – of its 30-year old 'Now That's What I Call Music' predecessor.

Although there has been a myriad of Christmas compilations over the decades, with multi-CD sets in latter years rather bloated and lacking in curation, the original Christmas Album had a close to perfect selection of festive singles from an era where the quality was high and aiming for the top spot of the UK singles chart at Christmas was actually a respected endeavour, undertaken by A-list artists as opposed to a Syco-driven commercial opportunity for X-Factor nonentities.

The original 1985 Christmas Album
The original album was issued under the Now That's What I Call Music banner (check out the original 'gift-tag' graphic), and actually knocked Now 6 from the top spot for a few weeks. The record and cassette (The Christmas Tape) contained 18 tracks, while the quaintly titled The Christmas Compact Disc – issued a year later in 1986 – was limited to 16 songs, omitting Lennon's Happy Xmas (War Is Over) and Greg Lake's I Believe In Father Christmas.

The Christmas Compact Disc was issued in 1986
The Christmas Album 2016-stylee only has six tracks in common with the original record and is a significantly weaker collection. McCartney, Elton John, Mike Oldfield, The Beach Boys, Jona Lewie and Queen are amongst the omissions, although it does include The Fairytale Of New York which of course didn't exist in 1985.
By piggybacking on the design and charm of the original compilation and issuing this on vinyl, the record label clearly hopes to sucker fans into a nostalgia-based purchase, although surely it's close to pointless exercise. Most people already have at least one Christmas collection on CD and while I have nothing against trying something on vinyl, they should have either issued the original as is (perhaps on a double vinyl set), or not bothered at all.
The Christmas Album is issued on vinyl on 25 November 2016. Bah, humbug!
Compare prices and pre-order
Various Artists
Now The Christmas Album [VINYL]
The Christmas Album on vinyl LP (2016)
1. John & Yoko and The Plastic Ono Band with The Harlem Community Choir – Happy Xmas (War Is Over)
2. Wham! – Last Christmas
3. The Pogues feat. Kirsty MacColl – Fairytale Of New York
4. Shakin' Stevens – Merry Christmas Everyone
5. Brenda Lee – Rockin' Around The Christmas Tree
6. Andy Williams – It's The Most Wonderful Time Of The Year
7. Wizzard – I Wish It Could Be Christmas Everyday
8. Chris Rea – Driving Home For Christmas
9. Dean Martin – Let It Snow! Let It Snow! Let It Snow!
10. Slade – Merry Xmas Everybody
11. Band Aid – Do They Know It's Christmas?
12. Bing Crosby – White Christmas
The Christmas Album (original 1985 edition)
1 Do They Know It's Christmas? – Band Aid
2 I Wish It Could Be Christmas Everyday – Roy Wood With Wizzard
3 Merry Xmas Everybody – Slade
4 Last Christmas – Wham!
5 Step Into Christmas – Elton John
6 In Dulce Jubilo – Mike Oldfield
7 Another Rock 'N' Roll Christmas – Gary Glitter
8 Wonderful Christmastime – Paul McCartney
9 Blue Christmas – Shakin' Stevens
10 John & Yoko and The Plastic Ono Band with The Harlem Community Choir – Happy Xmas (War Is Over)
11 I Believe In Father Christmas – Greg Lake
12 A Spaceman Came Travelling – Chris De Burgh
13 Stop The Cavalry – Jona Lewie
14 Little Saint Nick – The Beach Boys
15 Thank God It's Christmas – Queen
16 Lonely This Christmas – Mud
17 When A Child Is Born (Soleado) – Johnny Mathis
18 White Christmas – Bing Crosby