 News
xPropaganda / The Heart Is Strange. New album available on SDE-exclusive blu-ray audio
Claudia Brücken & Susanne Freytag.  Produced by Stephen Lipson.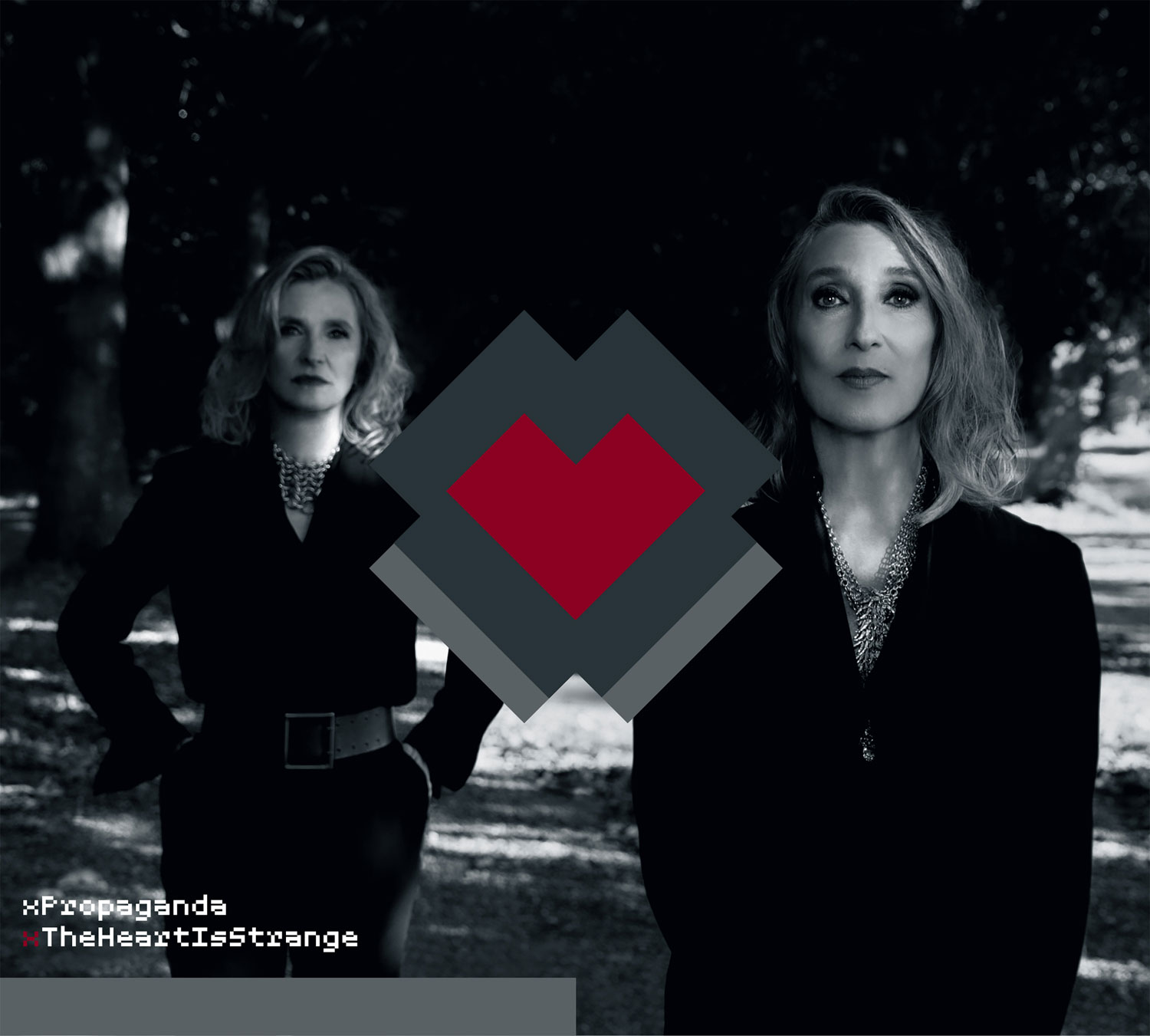 Original Propaganda vocalists Claudia Brücken and Susanne Freytag reunite with A Secret Wish producer Stephen Lipson for an incredible new album called The Heart Is Strange, released under the banner xPropaganda.
xPropaganda actually formed back in 2018 and toured in the UK in November of that year after two showcase dates at London's Garage eight months earlier (SDE gave away a couple of tickets, if you recall).
Inspired by this experience, Brücken and Freytag reconvened with Stephen Lipson to write new music and more than two years later, The Heart Is Strange is the result.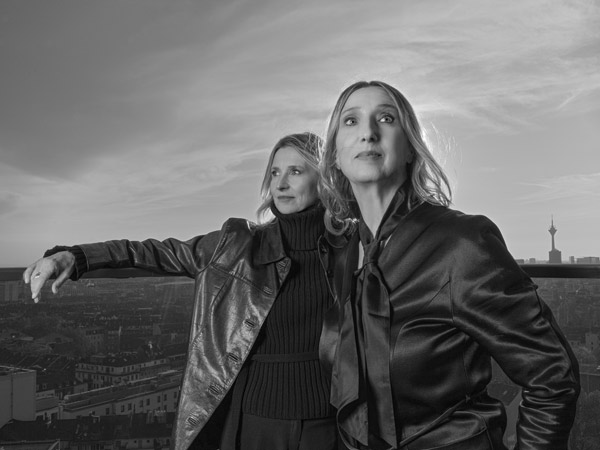 It seems wholly appropriate that the record will be issued on the iconic ZTT label (now owned by Universal Music). You could say that this new album is the follow-up to A Secret Wish that we were denied all those years ago, and that the duo have come full circle – it's that good. Electronic, epic and an emotional listen, The Heart Is Strange is full of pulsing widescreen soundscapes and home to great songs, such as the dynamic driving opener 'The Night', the defiant pop of 'Don't (You Mess With Me)', the yearning 'No Ordinary Girl', and the moving, near 10-minute denouement 'Ribbons of Steel'. Take my word for it, you will love this album! I've been lucky enough to have had early access and have been playing it non-stop, for weeks.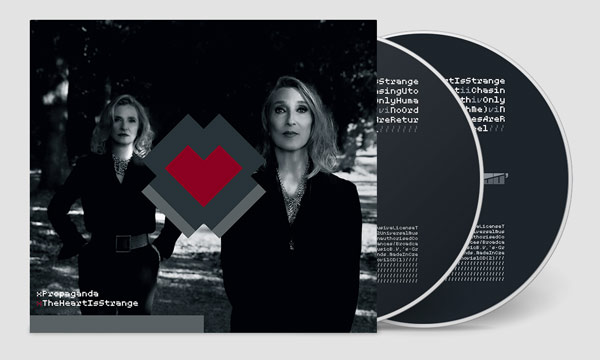 The Heart Is Strange will be released on CD, and as a two-CD set with a bonus disc featuring an instrumental version of the entire album. There will also be black and limited coloured vinyl editions and one very special format, more of which below!
SDE-exclusive blu-ray audio
Remember last month when we declared that purchasing the SDE-exclusive Tears For Fears The Tipping Point blu-ray "could lead to similar collaborations with labels/artists"? Well, thanks to your enthusiasm and support this has transpired and I'm thrilled to announce that a new collaboration between SDE and ZTT has resulted in a blu-ray audio of The Heart Is Strange which is now available to pre-order only from SDE, via the SDE shop!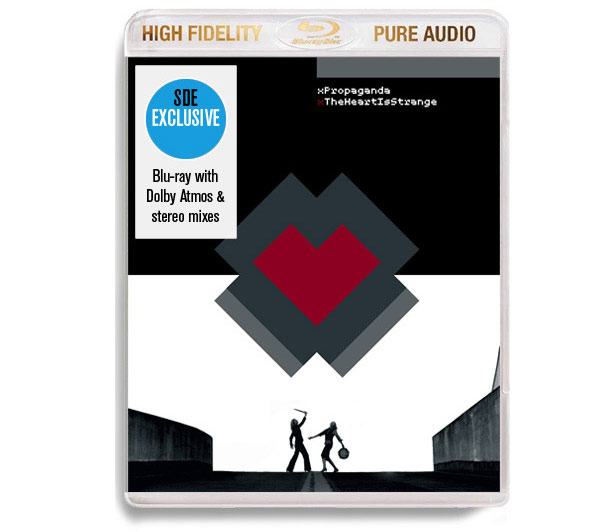 The SDE-exclusive blu-ray audio will feature a Dolby Atmos Mix of the album, created by producer Stephen Lipson, as well as a 48k/24 bit stereo version. This will be the only way to get these mixes as a physical product and to hold the music in your hand. The blu-ray is limited to just 1500 copies worldwide. Please do not miss out, because as with Tears For Fears (which sold out in 24 hours) there will be no second pressing. This blu-ray is #2 in the SDE Surround Series.
The Heart Is Strange will be released on 20 May, via ZTT Records. Pre-order the blu-ray and the other formats (except the coloured vinyl) by using this link to the SDE shop or the buttons below. A specially-priced blu-ray+2CD bundle is available. We've tried to keep postage costs as low as we can. UK shipping starts at £3 and US shipping starts at £6.
TECHNICAL NOTES: This blu-ray audio requires a blu-ray player. Decoding the Dolby Atmos mix requires a Dolby Atmos-certified soundbar or a Dolby Atmos-compatible AV Receiver/Amp. The Dolby Atmos mix will 'fold down' to 5.1 or stereo if a Dolby Atmos decoder is not detected.
EU SHIPPING NOTES: If you are ordering from the EU please be aware that that goods may be subject to import VAT when they arrive from the UK. The prices the SDE shop charge you do not include VAT.
Compare prices and pre-order
xPropaganda
The Heart Is Strange - black vinyl LP
Compare prices and pre-order
xPropaganda
The Heart Is Strange - CD edition
Tracklisting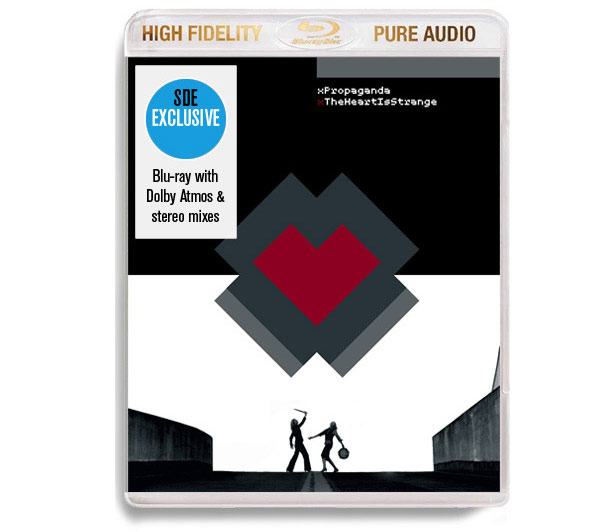 TheHeartIsStrange xPropaganda
/
SDE-exclusive Blu-ray Audio edition
Dolby Atmos Mix

The Night
Chasing Utopia
Beauty Is the Truth
Only Human
Don't (You Mess with Me)
No Ordinary Girl
The Wolves Are Returning
Ribbons of Steel

48k/24 bit stereo mix

The Night
Chasing Utopia
Beauty Is the Truth
Only Human
Don't (You Mess with Me)
No Ordinary Girl
The Wolves Are Returning
Ribbons of Steel
Tracklisting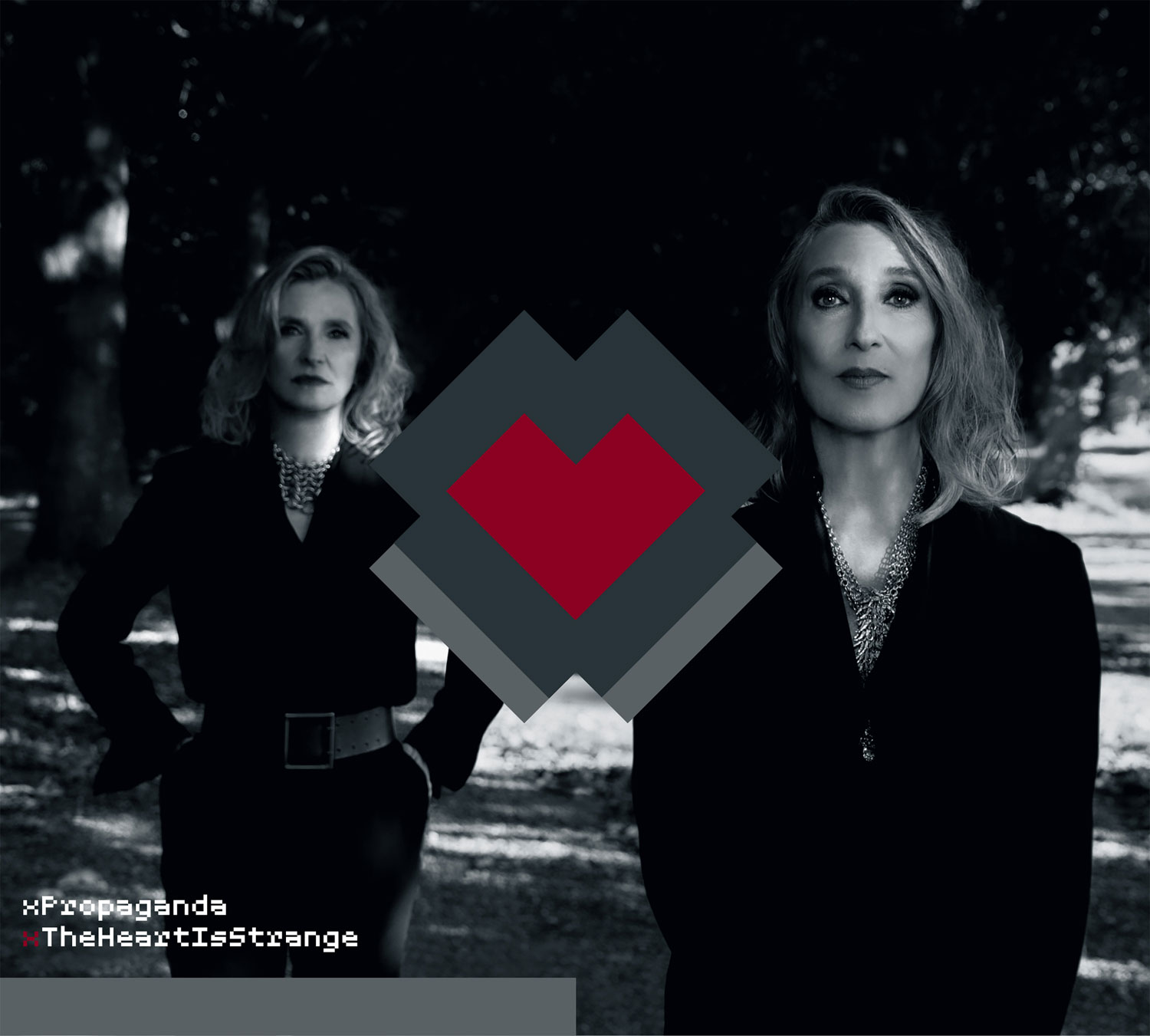 TheHeartIsStrange xPropaganda
/
2CD edition
CD 1: The Heart Is Strange

The Night
Chasing Utopia
Beauty Is the Truth
Only Human
Don't (You Mess with Me)
No Ordinary Girl
The Wolves Are Returning
Ribbons of Steel

CD 2: The Heart Is Strange Instrumentals

The Night (instrumental)
Chasing Utopia (instrumental)
Beauty Is the Truth (instrumental)
Only Human (instrumental)
Don't (You Mess with Me) (instrumental)
No Ordinary Girl (instrumental)
The Wolves Are Returning (instrumental)
Ribbons of Steel (instrumental)
Tracklisting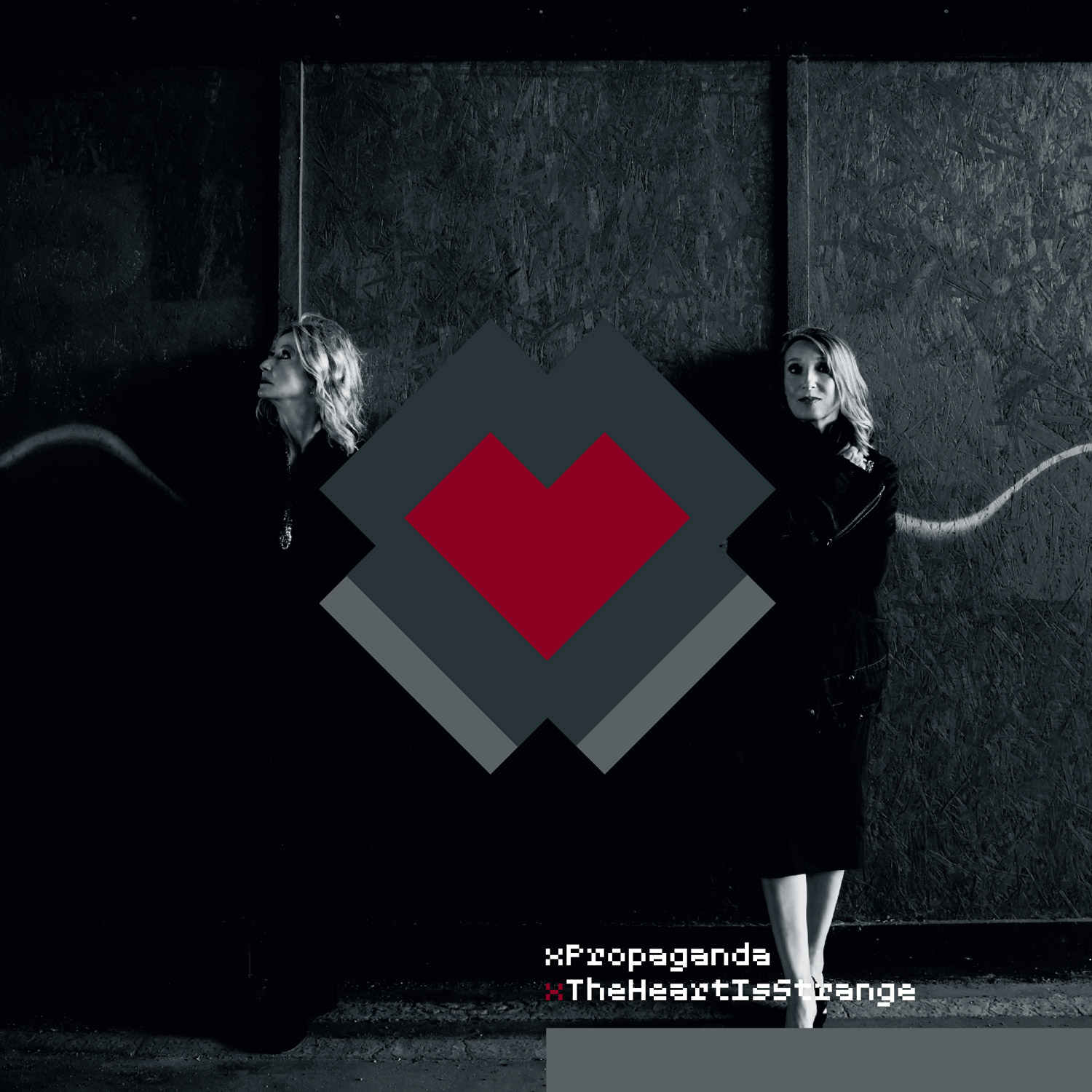 TheHeartIsStrange xPropaganda
/
CD edition
The Night
Chasing Utopia
Beauty Is the Truth
Only Human
Don't (You Mess with Me)
No Ordinary Girl
The Wolves Are Returning
Ribbons of Steel
Tracklisting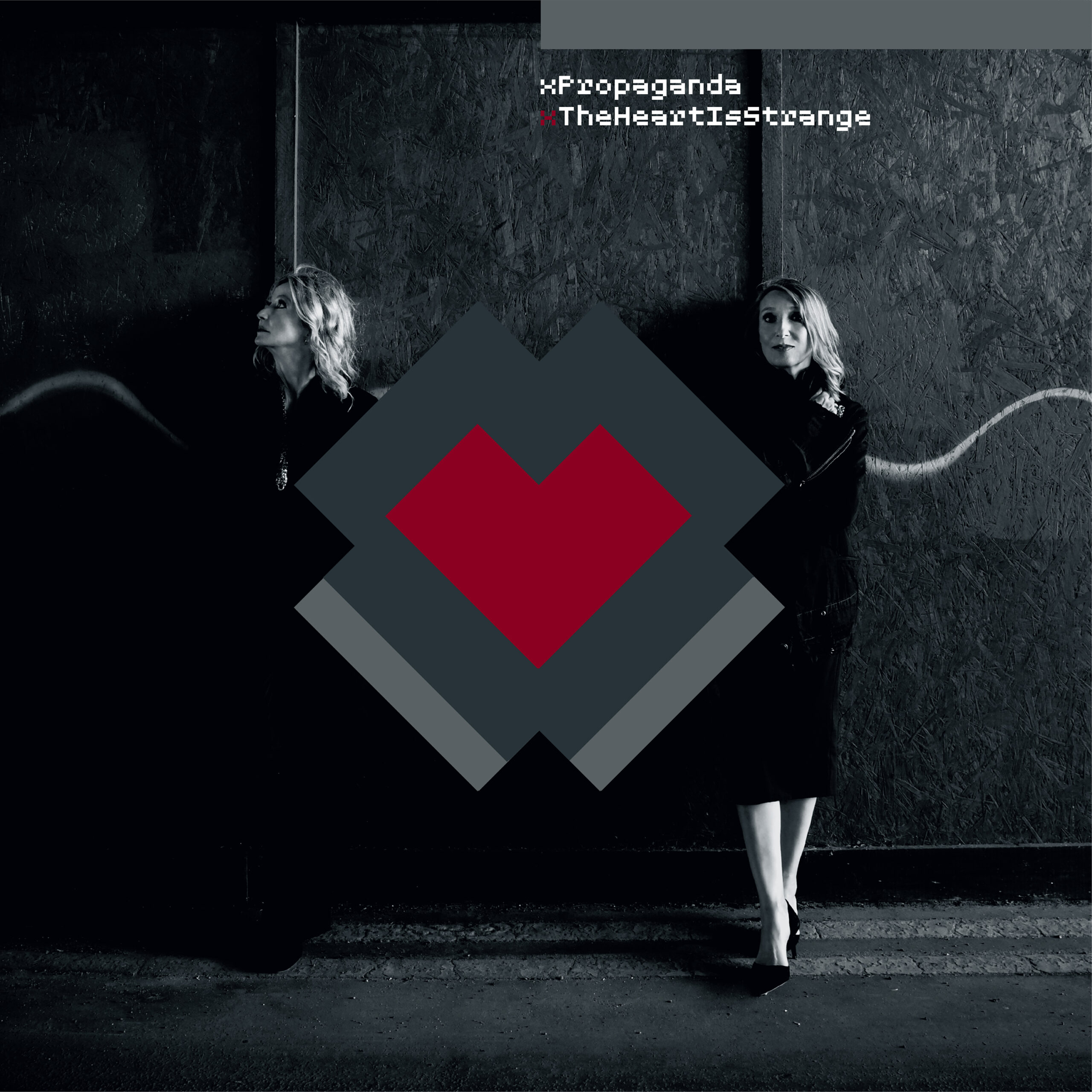 TheHeartIsStrange xPropaganda
/
Vinyl LP
The Night
Chasing Utopia
Beauty Is the Truth
Only Human
Don't (You Mess with Me)
No Ordinary Girl
The Wolves Are Returning
Ribbons of Steel