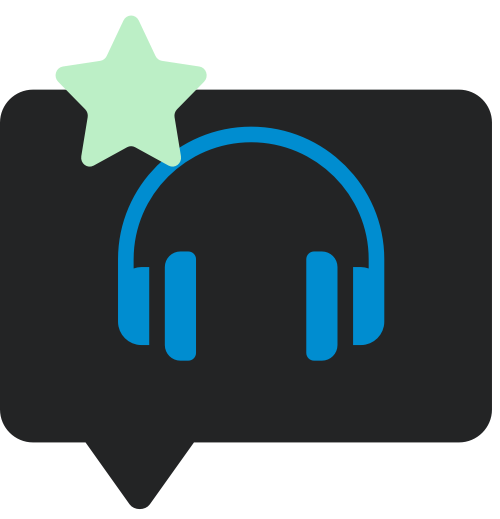 Reviews
David Bowie / Conversation Piece review
SDE takes a close look at the new box set and comes away impressed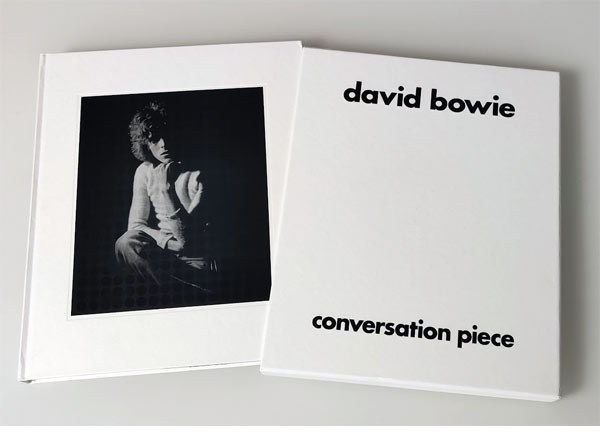 In 1989 Rykodisc included a previously unreleased demo of David Bowie's 'Space Oddity' in their Sound + Vision box. 30 years later that same demo is included on CD again on Conversation Piece, a five-CD music box set that could well be the best Bowie reissue for decades.

For the last few years, Bowie fans have been enjoying era-summary collections like Who Can I Be Now? and A New Career In A New Town and while these did a great job of re-presenting David's core catalogue, as has been noted regularly by SDE and fans alike, these have offered almost nothing previously unreleased (with the odd exception, such as The Gouster and Never Let Me Down 2018). 

What we haven't had, for a while, is an in-depth exploration around a specific album. 2010's Station To Station was probably the last attempt and even that flattered to deceive, with some inessential single edits, a decidedly dodgy 5.1 mix and a very compressed live recording.

Parlophone have paused the multi-album boxes in 2019 to take a deep delve into 1969's David Bowie/Space Oddity album and specifically the road to that album in 1968, a year in which David released no singles at all. He may not have known it at the time, but Bowie was laying the foundations for a career that was so successful, it would be another 30 years before he stayed commercially inactive for another full calendar year, and released no singles (it next happened in 1998).
Five CDs are housed with inside front and inside back covers

Conversation Piece includes all the audio from the 'demo' vinyl boxes issued earlier this year (although not the 2019 single edit of 'Space Oddity' from the 50th anniversary seven-inch box) and it has to be said, the content makes much more sense here. It was a mistake for the record label to put out those vinyl boxes. They seemed random, they were overpriced (particularly the extortionate 'Mercury Demos' set) and succeeded, primarily, in annoying fans.

At the time it felt gimmicky, and I'm sure I wasn't the only person guilty of picking up boxes like Spying Through A Keyhole and then shoving them on the shelf to be played 'later', when I got around to it. Only I couldn't be bothered to faff around with multiple seven-inch singles, so 'later' never really came. The format was actually discouraging me from hearing these historical recordings, which isn't what a physical music release should be doing. Parlophone also released them in succession far too quickly, turning the release of rare Bowie demos into a 'oh-not-another-one' commonplace event.

Disc one of Conversation Piece is simply called 'Home Demos' and takes in the entire contents of Spying Through A Keyhole, Clareville Grove Demos AND MORE and sitting listening to these tracks while reading all about them in the magnificent book presentation (the CDs sit within a big hardcover tome) is just pure pleasure. Of course, some of it is tough going. A few of the very early numbers like the previously unreleased 'April's Tooth Of Gold' are a bit of a racket, and Bowie's loyalty to the twee 'When I'm Five' (the song appears once on each of the first three CDs) is admirable but it's not one you find yourself wanting to listen to very often. However, there is much to enjoy, including a rough demo of the excellent 'In The Heat Of The Morning,' the sweet 'Love All Around', two versions of the curious 'Angel, Angel Grubby Face' and the  fabled 'London Bye, Ta-Ta.' Despite David recording a demo, two studio versions (in 1968 and 1970) and playing it on a Radio One 'Top Gear' session, 'London Bye, Ta-Ta' was destined never to be issued and like the 'Space Oddity' demo mentioned at the top of this post, the first commercial release was TWO DECADES later on the Sound + Vision box set! (and what a great box set that was).
The book is truly outstanding and up there with the best (e.g. McCartney, The Who)

If you think four versions of 'Space Oddity' in a row sounds dull, then think again. Tracking the development of what is surely Bowie's best known song is fascinating and one of the highlights of Conversation Piece is hearing David performing with John 'Hutch' Hutchinson, a relatively brief partnership that has rather fallen between the gaps in terms of Bowie's history (with Hermione Farthingale they were a three-piece called Feathers, but Hermione left for America during this period). Again, the book is fantastic, really putting you in the room where it all happened. Not only does it explain why Hutch says "Christie – don't talk!" at the beginning of one of the 'Space Oddity' demos (his young son Christian was in the room with them) but the book offers a few photos of the three of them together. It's wonderful stuff.

'Lover to the Dawn' is an early version of 'Cygnet Committee', while the fingerpicking nature 'Ching-a-Ling' made me think of 1971/2-era McCartney. You could easily imagine Macca on the farm in Scotland (in 'Hey Diddle' mode) entertaining Linda and the kids which such a ditty. 'Space Oddity' aside, the plaintive demo of  'An Occasional Dream' is the first song which is more or less fully-formed and immediately makes you recall the 1969 album. Despite the limitations of the demo, the quality shines through and David an Hutch's overlapping vocals sound great.

Disc two – 'Mercury Demos' – features the ten tracks on the expensive vinyl box set. These include more developed versions of the home demos and a new (at the time) song 'Janine' (which would end up on the Space Oddity album). It's the narrative that make these particularly interesting and the chatter between songs as David addresses 'Bob' directly (Bob Reno, Mercury Records A&R head) informing him about the songs and details such as how "there is no girl with us anymore" (referring to the departure of Hermione). It's all very endearing with false starts (on a new version of 'Conversation Piece') and a couple of excellent covers  (Lesley Duncan's 'Love Song' and another version of Roger Bunn's 'Life Is A Circus'). Don't be put off by the 'demos' tag. These don't just rest on their historical laurels but are rather well recorded (on Bowie's borrowed Revox tape recorder) and have quite impressive arrangements, given that most of the time the songs are being performed live by the two musicians.
Shelfie – 'Conversation Piece' is similar height to vinyl box sets 

The third CD – called 'Conversation Pieces' – is a bit of an 'odds and sods' disc and includes a couple of Tony Visconti-produced studio recordings from the Decca era, radio sessions (the two tracks from Dave Lee Travis' show are repeated from the 2009 reissue of the David Bowie/Space Oddity album), another version of the song 'Space Oddity' and various single edits and mono mixes. It's also where you'll find the actual studio recording of the song that gives this box set its title, 'Conversation Piece'. That song was intended for the album but was chopped from the running order and ended up as the B-side to 'The Prettiest Star', the 1970 follow-up to 'Space Oddity'. Visconti restores 'Conversation Piece' to his 2019 mix of David Bowie/Space Oddity on disc five of this set (more on that shortly).

Incidentally, why isn't the 1970 single version of 'The Prettiest Star' included here? It was issued before 'Memory of a Free Festival' in Bowie's single discography timeline and was included on disc two of the 2009 deluxe of the album. Featuring the B-side but not the non-album A-side seems like a curious omission (along with both single versions of 'Memory of a Free Festival', which were on the 1990 Ryko reissue and Parlophone's own 2009 double-disc set). It means that despite appearing comprehensive, Conversation Piece isn't. You need to retain previous reissues to have 'everything'. 'The Prettiest Star' single version (which features Marc Bolan on guitar) was first issued on CD on disc one of Ryko's Sound+Vision box set, in 1989.

The final two CDs offer the David Bowie/Space Oddity album in original stereo mix and 2019 remix variations. Both come with 'extras', which in the case of the former includes three previously unreleased early mixes of album tracks ('Letter To Hermione,' 'Janine' and 'An Occasional Dream'). The original album does include 'Don't Sit Down' after Unwashed and Somewhat Slightly Dazed, incidentally. Tony Visconti's stereo remix doesn't, but as mentioned previously, it does feature the song 'Conversation Piece' between 'Wild Eyed Boy From Freecloud' and 'God Knows I'm Good'. In some very interesting notes in the book, Visconti says that the song was meant for the album but the record was "very long" because of the seven minute 'Memory of a Free Festival', the nine minute 'Cygnet Committee' and the six minute 'Unwashed and Somewhat Slightly Dazed.' He admits that in hindsight he should have shortened the songs but that "long endings were very fashionable in those days."

Visconti's new stereo mix sounds very good indeed. The song 'Space Oddity' has quite an old fashioned stereo mix on the original with all the percussion/drums on the left and Bowie's vocals (mostly) on the right. There is far more balance with the new mix. 'Unwashed and Somewhat Slightly Dazed' has a noticeably beefed up rhythm section and Bowie's vocals in the 'I'm a phallus in pigtails…" section doesn't sound as dry as it does on the original mix. The yearning delicacy of 'Letter To Hermione' is maintained although there is increased 'space' in this new mix with more detail apparent on the acoustic guitars.

'Janine' is an interesting one. The original mix sounds a bit like the band were in another room and Bowie's vocals are quite low in the mix and rather distant. The 2019 is so much better, the bottom end is improved and everything is more 'present' than on the original. It's a massive improvement. Having said all that, Visconti has removed the distinctive mumbling heard over the intro of this song, which I always quite liked!

You can hardly hear the percussion/drums in the original 'An Occasional Dream', but while it's still low in the mix, there's much more clarity in the 2019 mix of the song and that's typical of the overall approach. Visconti admits that back in 1969 "as a mixing engineer I still had a lot to learn" but he's deployed 50 years of experience on the task this time around and he's done a fantastic job with the 2019 mix of the David Bowie/Space Oddity album.

The 125-page hardcover book exudes quality. There's a minimal black and white approach enhanced by subtle spot varnishing, echoing the Varasely print with a grid of circles used on non-US versions of the album. This works particularly well on the CD wallets which appear white at first glance, but when they catch the light the grid of ten by ten circles appears, as if by magic.
Spot varnish on the CD wallets is subtle and elegant

Back in 1989 and for the few years that followed, Rykodisc opened the door to David Bowie's archive with what at the time was a ground-breaking series of reissues with many tracks previously unreleased or previously unreleased on CD. Maybe the door wasn't wide open, but it was certainly ajar. To the astonishment of most fans, less than 10 years later in 1999 EMI reissued and remastered the albums AGAIN, this time with no bonus tracks at all. It seemed a backwards step at the time (putting aside the fact that the remastering was roundly disliked) and since the new millennium every opportunity to reissue an album has seemed half-baked or ill thought out.

The 30th anniversary of Diamond Dogs in 2004 repeated all the Ryko bonus tracks that fans already had and could only muster up an edit of the title track from K-Tel's 1980 compilation The Best Of Bowie and a couple of variations of tracks used in films. 2007's CD+DVD of Young Americans did offer a 5.1 mix, but failed to include outtake 'After Today' even though it had appeared on the Sound+Vision box set 18 years earlier and omitted the performance of Footstompin' on the Dick Cavett show.

Perhaps David Bowie simply denied the record label access to any hidden treasure in his archive, but whichever way you look at it, it has been an inconsistent hit and miss approach.

The reason Conversation Piece works so well is that it benefits from a thorough, methodical approach and it has a clear narrative. It helps that at the beginning of David's career there were lots of demos recorded, which clearly make putting together such a reissue that much easier. David is no longer with us and despite assurances that he had communicated various plans in terms of his catalogue before he died, one wonders whether this set would exist – to this degree – if he was still around.

The book is truly wonderful, with letters from David and Ken Pitt reproduced, detailing all sorts of engagements and opportunities that presented themselves at the time, along with superb photos and images of tape boxes and acetates etc.

Conversation Piece does a fantastic job of illuminating the path that lead Bowie away from the failure of the Newlyesque David Bowie in 1967 to the success of 'Space Oddity' as a single and the release of the album in 1969. Even though Parlophone have shied away from calling this a David Bowie/Space Oddity super deluxe edition, that's effectively what it is. This is the best album-centric exploration of Bowie's work probably since the Black Tie White Noise reissue of 2003 and albums like The Man Who Sold The World and Hunky Dory need this kind of attention.

Conversation Piece is out now.


Compare prices and pre-order
David Bowie
Conversation Piece - 5CD box set
Compare prices and pre-order
David Bowie
Space Oddity album 2019 mix - vinyl LP
Compare prices and pre-order
David Bowie
Space Oddity album 2019 mix - CD edition
Conversation Piece
5CD box set
Titles marked * are unreleased and the two Decca tracks presented here are released in superior quality to that released on the Deluxe Edition of David's self-titled debut album on Deram. There is also a rare appearance for the full length mono version of Feathers' 'Ching-a-Ling'.
CD 1 – Home Demos
April's Tooth Of Gold (2.29) *
The Reverend Raymond Brown (Attends the Garden Fête on Thatchwick Green) (2.15) *
When I'm Five (3.18) *
Mother Grey (3.00)
In The Heat Of The Morning (2.59)
Goodbye 3d (Threepenny) Joe (3.19)
Love All Around (2.49)
London Bye, Ta-Ta (3.31)
Angel Angel Grubby Face (version 1) (2.31)
Angel Angel Grubby Face (version 2) (2.37)
Animal Farm (2.21) *
Space Oddity (solo demo fragment) (2.39)
Space Oddity (version 1) with John 'Hutch' Hutchinson (4.02)
Space Oddity (version 2) with John 'Hutch' Hutchinson (5.00) *
Space Oddity (version 3) with John 'Hutch' Hutchinson (5.10)
Lover To The Dawn with John 'Hutch' Hutchinson (3.50)
Ching-a-Ling with John 'Hutch' Hutchinson (2.58)
An Occasional Dream with John 'Hutch' Hutchinson (2.49)
Let Me Sleep Beside You with John 'Hutch' Hutchinson (2.54)
Life Is A Circus with John 'Hutch' Hutchinson (4.50)
Conversation Piece (3.47) *
Jerusalem (4.19) *
Hole In The Ground with George Underwood (3.29) *
CD2 – The 'Mercury' Demos (with John 'Hutch' Hutchinson)
Space Oddity (5.28)
Janine (3.53)
An Occasional Dream (3.18)
Conversation Piece (3.31)
Ching-a-Ling (3.35)
I'm Not Quite (aka Letter To Hermione) (4.00)
Lover To The Dawn (5.01)
Love Song (4.08)
When I'm Five (3.13)
Life Is A Circus (5.33)
CD3 – Conversation Pieces 
In The Heat Of The Morning (Decca mono version) (2.51)
London Bye, Ta-Ta (Decca alternative version) (2.36)
BBC Top Gear radio session with the Tony Visconti Orchestra, recorded 13th May, 1968
– In The Heat Of The Morning (3.01)
– London Bye, Ta-Ta (2.39)
– Karma Man (3.07)
– When I'm Five (3.14)
– Silly Boy Blue (4.32)
Ching-a-Ling (2.51)
Space Oddity (Morgan Studios version – alternative take) (4.22)* with John 'Hutch' Hutchinson
Space Oddity (U.K. single edit) (4.42)
Wild Eyed Boy From Freecloud (single B-side – mono mix) (4.54)
Janine (mono mix) (3.23)
Conversation Piece (3.06)
BBC Dave Lee Travis Show radio session, recorded 20th October, 1969
– Let Me Sleep Beside You (3.20)
– Unwashed And Somewhat Slightly Dazed (4.03)
– Janine (3.03)
CD 4 – 1969 stereo mixes
The original David Bowie (aka Space Oddity) album (2009 remaster)
Space Oddity (5.14)
Unwashed and Somewhat Slightly Dazed (inc. Don't Sit Down) (6.51)
Letter To Hermione (2.32)
Cygnet Committee (9.31)
Janine (3.21)
An Occasional Dream (2.54)
Wild Eyed Boy From Freecloud (4.46)
God Knows I'm Good (3.17)
Memory Of A Free Festival (7.09)
The Extras
Wild Eyed Boy From Freecloud (single B-side stereo mix) (4.56)
Letter To Hermione (early mix) (2.32) *
Janine (early mix) (3.23) *
An Occasional Dream (early mix) (2.54) *
Ragazzo Solo, Ragazza Sola (full length version) (5.14)
CD 5 – 2019 mixes (all previously unreleased)
The Space Oddity album
Space Oddity (5.20)
Unwashed and Somewhat Slightly Dazed (6.18)
Letter To Hermione (2.32)
Cygnet Committee (9.28)
Janine (3.21)
An Occasional Dream (2.57)
Wild Eyed Boy From Freecloud (4.50)
Conversation Piece (3.11)
God Knows I'm Good (3.16)
Memory Of A Free Festival (7.14)
The Extras
Wild Eyed Boy From Freecloud (single version) (4.59)
Ragazzo Solo, Ragazza Sola (5.20)
Spaced Oddity
2019 mix
vinyl LP
Side 1
1. Space Oddity (2019 Mix)
2. Unwashed and Somewhat Slightly Dazed (2019 Mix)
3. Letter To Hermione (2019 Mix)
4. Cygnet Committee (2019 Mix)
Side 2
1. Janine (2019 Mix)
2. An Occasional Dream (2019 Mix)
3. Wild Eyed Boy From Freecloud (2019 Mix)
4. Conversation Piece (2019 Mix)
5. God Knows I'm Good (2019 Mix)
6. Memory of a Free Festival (2019 Mix)
Space Oddity 2019 mix
CD edition
1. Space Oddity (2019 Mix)
2. Unwashed and Somewhat Slightly Dazed (2019 Mix)
3. Letter To Hermione (2019 Mix)
4. Cygnet Committee (2019 Mix)
5. Janine (2019 Mix)
6. An Occasional Dream (2019 Mix)
7. Wild Eyed Boy From Freecloud (2019 Mix)
8. Conversation Piece (2019 Mix)
9. God Knows I'm Good (2019 Mix)
10. Memory of a Free Festival (2019 Mix)