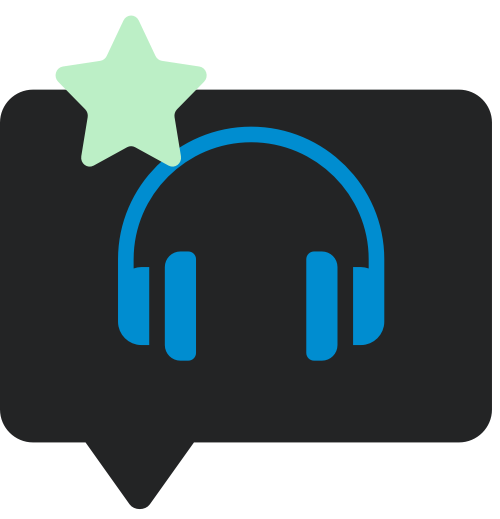 Reviews
INXS / "Kick 25" super deluxe edition
Major record labels cling to blockbuster albums like a toddler clings to a security blanket. They just don't want to let go. In an uncertain world full of fickle fans and bleak economic conditions there is always someone who wants to buy Rumours or The Dark Side Of The Moon. The big corporations would prefer to give the public what they know they like, not what they might like.

This explains why in 1999 EMI reissued Paul McCartney's Band on the Run as a boxed two-disc deluxe edition and then tackled nothing further from his catalogue for the next eight years. EMI apparently lacked the enthusiasm or inclination to work up deluxe versions of Wings albums like London Town or Back To The Egg, when the rewards were uncertain rather than guaranteed.
This lack of inspiration may have contributed to McCartney bidding the institution adieu in 2007, and it was at that point, inspired by de facto manager Scott Rodger, the ex-Beatle started sorting out his archive and began planning for an extensive reissue campaign. The first fruits of this labour emerged in 2010, when the album least deserving of a reissue – Band On The Run – was reissued again.
INXS have 'suffered' similarly, as far as back catalogue goes. 1987's six million selling Kick dominates record label thinking. It is the world's favourite INXS album, and the situation almost mirrors that of Band On The Run. A 2CD deluxe edition was released in 2002, and with no significant activity around the nine other Hutchence-era INXS albums since that time, Universal have chosen to reissue Kick again in 2012 (to celebrate the 25th anniversary) as another two-disc deluxe edition, but this time also as a four-disc super deluxe edition box set.
Packaging
This is interesting, because although the set is being marketed as a super deluxe edition, it is smaller and cheaper than 'standard' SDE sets (around £45 in the UK). It's actually a lovely size. Just short of ten inches square, it's easy to hold in your hands, but weighty enough to feel substantial. The sturdy outer slipcase has good artwork reproduction and feels very well made. Inside resides an 84-page hard back book ("the words"); a red disc wallet for the CDs and DVD ("the music"); a large reproduction of a Mystify poster; and a sticker sheet. Extensive photos can be found here.
The book is good. A cut-down version of the big books you get in super deluxe editions like The Who's Quadrophenia or The Rolling Stones' Some Girls. It's great to have something to read, not just photos from the era. The volume takes as through the making of the album, the sleeve design, videos and the success and aftermath of Kick. To be honest it looks (and feels) like it has been digitally printed, rather than using the traditional four-colour repro print process. The slightly shiny pages and photo reproductions offer tell-tale signs. A minor point maybe, but don't expect anything like the quality of the books in McCartney's deluxe sets which are in a different league to what is presented here.
Nevertheless, as a physical set the Kick 25 super deluxe edition is a very pleasing package and one that I'd like to see utilised for more releases in the future.
Discs one to three – CDs
Disc one is the standard album with no bonus tracks appended; disc two is a selection of bonus tracks including demos, live songs, remixes and b-sides; and disc three contains further remixes.
There are seven tracks on this three-CD selection that were not on the previous two-CD set. They are made up of seven-inch edits (New Sensation, Devil Inside, Different World) a B-side (Do Wot You Do – also on the Pretty In Pink soundtrack), an extended remix (Devil Inside) and finally, two previously unreleased remixes, a "Soul Version" of New Sensation (appears to be a period remix) and a June 2012 "Kids On Bridges Remix" of Calling All Nations. You can hear the later in full here.
Why Universal are spending time and money commissioning new remixes when they are still missing many period remixes is anyone's guess. Here's a few that they could have included:
• Guns in the Sky" (Kookaburra Mix)
• Need You Tonight (Mendelsohn 7″ mix)
• Need You Tonight" (Ben Liebrand 12″ mix)
• Different World (12″ version)
Those tracks were all officially released on singles at the time. It's not as if there is a lack of space. Disc three only contains 33 minutes of music! In fact the three discs in this set offer 240 minutes of capacity, of which only 130 minutes are used up. Just over half.
Also, the tracks included over the two bonus CDs have no structure around the running order. Extended remixes could have been grouped together, as could seven-inch edits and B-sides. If nothing else that would have prevented two versions of New Sensation and two versions of Devil Inside sequenced together, as happens on the third disc.
Another issue is that the listener, who may not be an INXS expert, is not given much help around where the tracks came from in the first place. Not everyone will know that Move On was the B-side to Need You Tonight or that Different World was from the Crocodile Dundee soundtrack. Why not inform and educate the listener as to what they are listening to?
Below: The video to New Sensation – a click away on YouTube but not on the DVD in this super deluxe edition box set.
http://www.youtube.com/watch?v=6jujG5X9iZs
Disc four – DVD
The DVD offers a brand new documentary called Track Baby Track, about the making of the album. Song by song, all the band members offer their own personal memories of making the record. Obviously, with Michael Hutchence, archive interview footage is used. It's a very interesting piece, with Andrew Farriss in particular delivering some good insight in terms of the band and what they were trying to achieve with Kick. There are plenty of video clips to keep things interesting.
A fifteen minute section of home movie footage – Through Our Eyes Only – from the Calling All Nations world tour gives us a band member's eye of life on the road. Cue lots of larking around.
Although the first two features on the DVD are very good, the final section of the disc is entitled 'promos' and contains just three videos from the album (Mystify, Guns In The Sky and Need You Tonight). Arguably, only Need You Tonight has a higher profile than Never Tear Us Apart or New Sensation, but inexplicably the videos for the later two songs are missing from this section.
We know they exist because there are clips of them in the documentary and director Richard Lowenstein talks about them in the book that forms part of this super deluxe edition. About New Sensation: "I knew we'd made something special in Prague". Yes, so special that Universal don't want it to be part of Kick 25. Also missing are videos for Mediate (a homage to Bob Dylan's Subterranean Homesick Blues) and Devil Inside. So that's four videos gone AWOL. Unacceptable. Someone please direct me to the nearest brick wall so I can bang my head against it. The DVD only runs for just over an hour in total, so there is bags of space for more content. Period interviews and TV appearances could also have been included.
Summary
Kick remains a superb album. A defining record of the era. But I'm sorry to say that another super deluxe edition box set comes and goes and you are left thinking about what could have been, what should have been.
The INXS Kick 25 box is a great physical package, but it needs to be more than that. Essential content like promo videos are lacking and as far as the audio content goes, the record label had the space across three discs to make this a completely comprehensive round up of all officially released Kick-era tracks. Why is it so hard to give fans what they want? Answers on a postcard please. It is in the best interest of the record labels after all, they will make more money.
Do they do this deliberately ('saving' some content for the 30th anniversary) or is it incompetence? Who knows? All I can say is if this is their idea of a 25th anniversary 'celebration' don't ask Universal Music to organise your birthday party. They'll forget the cake and only invite half of your friends.
---
Full track listing
Audio tracks in bold were not on the previous 2-disc set, everything else was.
Disc 1
01 Guns In The Sky 02:20
02 New Sensation 03:37
03 Devil Inside 05:12
04 Need You Tonight 03:04
05 Mediate 02:32
06 The Loved One 03:36
07 Wildlife 03:08
08 Never Tear Us Apart 03:02
09 Mystify 03:15
10 Kick 03:12
11 Calling All Nations 03:00
12 Tiny Daggers 03:30
Disc 2
01 Move On (Guitar Version) 03:48
02 I'm Coming (Home) 04:54
03 Mediate (Live From America) 03:46
04 Never Tear Us Apart (Live From America) 03:28
05 Kick (Live From America) 03:50
06 On The Rocks 03:05
07 Do Wot You Do (B Side New Sensation) 03:16
08 Mystify (Chicago Demo) 04:11
09 Jesus Was A Man (Demo/Outtakes) 06:10
10 The Trap (Demo) 02:32
11 Guns In The Sky (Kick Ass Remix) 06:00
12 Need You Tonight (Mendelson Extended Mix) 07:14
13 Move On 04:47
Disc 3
01 Never Tear Us Apart (Soul Version) 03:36
02 New Sensation (Nick 12″ Mix) 06:29
03 New Sensation (Nick 7″) 03:40
04 Devil Inside (Extended Remix) 06:36
05 Devil Inside (7″) 05:11
06 Different World (7″) 04:19
07 Calling All Nations (Kids On Bridges Remix) 03:11
Disc 4 – DVD
Track By Track (Documentary)
Through Our Eyes Only (Home Movie footage of world tour)
Mystify (Video)
Guns In The Sky (Video)
Need You Tonight (Video) 03:10