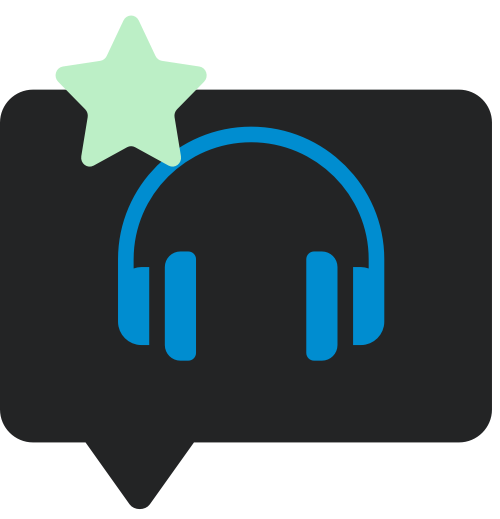 Reviews
Luke Haines / Outsider/In review
When The Auteurs nearly won the inaugural Mercury Music prize in with New Wave in 1993 (they came a close second to Suede's debut) the band were a heartbeat away from 'acceptance', celebration and stickers on their album that read 'winner'.
It's probably a good thing for singer-songwriter Luke Haines that his band didn't win – why would you want to be 'pick of the week' in Woolworth's when your future discography will include ditties about child murder and a whole album devoted to a 1970s terrorist group?

A life on the fringes somehow seems appropriate, and certainly gave Haines remarkable freedom with a fertile ten years from the aforementioned debut producing as many albums, under four different guises; The Auteurs, Baader Meinhof, Black Box Recorder and as a solo artist.
Black Box Recorder – fronted by Sarah Nixey and co-authored with ex-Jesus and Mary Chain member John Moore – is the only band not to feature on Outsider/In a newly released Haines 'best of' from Demon Music Group, but all other incarnations are present and correct, with – as might be expected – The Auteurs getting the lion's share of the tracks with 20 out of the 34.
Outsider/In echoes the 3CD Luke Haines is Dead compilation from 2005, in that there are no tracks from anything after 2003's orchestral reworking Das Capital – a pity, since Haines has had a sweet run of form in recent years – 2011's 9½ Psychedelic Meditations on British Wrestling of the 1970s and early '80s being testament to that.
The first disc of this new compilation starts strongly with New Wave singles Showgirl and How Can I Be Wrong? and goes on to provide a reasonable summary of this debut LP and The Auteurs' two subsequent albums, 1994's Now I'm A Cowboy and 1996's After Murder Park, but the running order is a bit of a mess. At first all seems fine as we work through selections from these records chronologically, but then halfway through the CD it's as if someone selects 'reverse' and we retrace our steps back to the beginning again, ending with Home Again and Subculture from the first record. Very strange.
Also rather questionable is the decision to include two "Auteurs Vs u-ziq" tracks. In late '94 a long forgotten mini-album of completely cut up and unrecognisable remixed versions of Now I'm A Cowboy songs were released under this moniker –  the work of dance music producer Mike Paradinas. Frankly, these remixes were pointless then, and remain pointless now – they are nothing to do with the 'story' or sound of The Auteurs and Haines himself has nothing but disdain for this project (made clear in his Bad Vibes book). It is especially galling that the rather affecting Cowboy track Daughter Of A Child is included in its boring 'u-zig' version.
In actual fact, Now I'm A Cowboy feels a little over represented with six tracks, and despite some obvious highlights (Lenny Valentino) it remains the band's weakest album and is the one occasion in Haines' 'career' where it feels like he is retreading the same ground as the previous record, albeit with the amps turned up. The third album After Murder Park was, according to Haines, an attempt to capture the 'edge' of their live performances "all of the bad notes are left in. It's the way records should be made."
Unsolved Child Murder from that record is a perfect demonstration of Luke Haines' skills – deftly evoking the very grim aftermath of the darkest of events, to a light Beatlesque arrangement. Remarkably, it was a single – at Christmas time no less. While Oasis and Blur were desperately trying to stake a claim for the top of the charts (and the Britpop crown) Haines with the Steve Albini produced Murder Park had chosen to opt out of the race to see who could sell the most records, by recording an album that was almost guaranteed to find only a minute audience. For some reason, Light Aircraft On Fire is here in its radio edited version – the second line about getting a 'fucking monster back' is missing the expletive. Surely nothing to do with risk of offending the listener, since Haines himself refers to some "righteous muthafucking tunes" in the sleevenotes!
Disc one provides 18 tracks from the first three Auteurs albums, but we only get one track from their fourth, How I Learned To Love The Bootboys. The journalist Paul Lester rightly describes the album as "overlooked, but excellent" in the sleeve notes of this very compilation, so it's pretty disappointing that it is the black sheep again here. This compilation misses the opportunity to shine a light on some superb album cuts such as 1967, Lights Out and in particular Future Generation, but does go on to include Bootboys B-side Get Wrecked At Home, presumably only so 'rarities/B-sides' can be claimed when marketing this compilation – it certainly doesn't earn a place ahead of the tracks mentioned above on merit.
Haines was arguably at his peak with a trio of albums (and a trio of bands) released between 1996 and 1999. The eponymous Baader Meinhof (side project), England Made Me (Black Box Recorder's debut) and How I Learned To Love The Bootboys (The Auteurs) are the albums in question, and they were released one after the other in that order.
England Made Me, although lacking 'the hit', remains the most satisfying BBR album and like Bootboys is well worth seeking out. But with no tracks from Black Box Recorder available for this collection (presumably down to licensing issues) at least the Baader Meinhof album with its adventurous fusion of fuzzy guitars, tabla, strings and percussion gets a reasonable nod with four tracks, including the fantastic There's Gonna Be An Accident. This project got its name from Ulrike Meinhof and Andreas Baader who became the best known members of the 1970s Red Army Faction German terrorist group, leading to that group also being referred to as 'Baader-Meinhof'. The record takes us through the history of the group – in short, a terrorist concept album that is intelligent with good songs (as opposed to all the badly executed terrorist concept albums out there…).
It's handy that Baader Meinhof ends up on disc two because it helps strengthen what is by far the weaker disc, with the rest of the tracks pulled from only two solo albums and an orchestral reworking of previously released material (Das Capital).
Haines' 2001 soundtrack to the film Christy Malry's Own Double Entry should really be considered a solo album with its 'proper songs' rather than instrumentals and Discomania and England, Scotland and Wales are two of the best tracks from it. However, The Oliver Twist Manifesto, the album that ended up coming out in the same year is by far the worst thing Haines has ever produced (the cover is horrendous), and pulling five tracks from it including the awful title track seems over generous, although What Happens When We Die is rather sweet.
For the uninitiated Outsider/In is probably still too much to wade through even if it clocks in at a disc less than 2005's Luke Haines Is Dead. Too many tracks and too many monikers will confuse and confound most. Conversely, for the already converted there isn't anything here that you will not already own.
What someone should really get around to doing is ignoring Haines' solo career and even (for simplicity) the excellent Baader Meinhof and release a one disc Auteurs 'best of'. 16 tracks – four from each album. That band really deserve to be remembered properly. As Haines himself notes "The Auteurs fought some of the bitterest battles of the early '90s. We didn't win – but we also didn't lose".