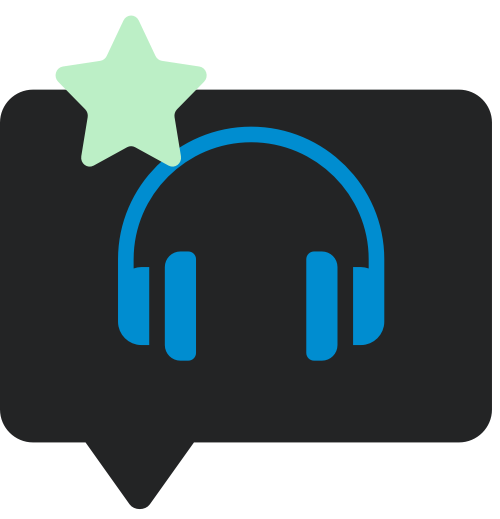 Reviews
New Paul McCartney songs reviewed + Egypt Station physical formats clarified
SDE verdict on the two new Macca songs
For a song off an album that has a self-styled 'travelogue' vibe, there is irony in the fact that the main failing of the otherwise perky Come On To Me is that it doesn't go anywhere. Macca seems to have lapsed into laziness and convinced himself that the song doesn't need a middle eight, when really it does. It commits the cardinal sin of the pop song and becomes a bit boring towards the end.

On the positive, Greg Kurstin's production works well. It sounds stripped back, but a close listen reveals layers and atmosphere and it doesn't leave Paul's voice too exposed. We should really mention the v-word. You could argue that McCartney is effectively working with one arm tied behind his back because he no longer has access to his previous range, which must be hard for a man with his melodic gifts. So the vocal melody in Come On To Me is quite simple and almost nursery rhyme like. The days of the ex-Beatle writing a song that others would find a real challenge to sing are over.
Lyrically Come On To Me is decent enough – it's basically about 'pulling' – and I like the intimacy and wit of the words. Paul's at his best with small stories – and least charming when he's trying to make a big statement (Hope For The Future) or a political point (Freedom, Give Ireland Back To The Irish). Also, much as I love The Beatles, I think I'm done with Paul songs that go on about 'the early days' and I-remember-when-me-and-John-were-on-the-bus-in-1961 references.
We will wait for confirmation, but it sounds to me like Paul is playing the drums and he could very well have given the band the day off and be playing everything on this track.
The second song on this 'double A-side single' (by the way, I am hearing that a seven-inch vinyl will happen at some point), I Don't Know, on the face of it has a more 'classic' McCartney vibe. It's a ballad and has a beautiful intro which leads into Hey Jude/Let It Be style piano chords and its all sounding very good, but unlike Come On To Me, all this production and lushness rather highlights how the McCartney voice has changed – for the worse – over the years. The man is 76 so no real shame in that, but let's not pretend it hasn't happened. As far as I can recall, Macca has made no public reference to his deteriorating voice (even in jokey self-deprecating style) and he apparently insists on singing songs live in the original key, which is crazy, really. You wonder if he is more open with producers in the studio?
This limitation doesn't remove some delightful melodic twists and turns, such as the chord change at "…I can't take any more" 55 seconds in. Unlike Come On To Me, I Don't Know does have a quality break section, the gorgeous "But it's all right, sleep tight… I will take the strain" bit, about a minute and a half in. In fact, Paul has clearly worked harder on I Don't Know because there's another section ("What's the matter with me… ") at about 2.10, although it's a little bit more plodding.
The lyric of self-doubt ("…I don't think I can take anymore / what am I doing wrong, I don't know") reminds me a little of the brilliant Mark Ronson produced Alligator from 2013's New, which featured the refrain "Everybody else is busy doing better than me".
I Don't Know is solid enough, but doesn't really have a proper chorus which is a little disappointing. On the verses, Paul can sometimes sound like he's standing there in the studio reading the lines from a piece of paper, which serves to make things sound a little constricted
In some ways, it seems a bit churlish to criticise a man who has given so much and written so many wonderful songs, but it's his choice to keep going, and so we have to process what we think of the new material. I'm not going to write off the new album before it has been released – because I really liked much of New – but neither Come On To Me and I Don't Know are any kind of a thrill to listen to. If I had to pick one, I'd opt for Come On To Me – it plays to Macca's strengths in 2018 and has a slightly more 'fun' lyric.
Neither song is an embarrassment, in a why-don't-you-retire way, but similarly neither are rescued from of a pit of averageness by the rope ladder of melodic delight.
---
Let's talk about the confusing array of Egypt Station album formats. Here's a summary of the physical editions:
Standard CD
'concertina softpak' with booklet. 16 tracks (including two interludes).
HMV / Target exclusive CD
two bonus songs, so 18-track (with two interludes)
Standard vinyl LP
16 tracks (including two interludes). Seems to be some confusion as to whether this is one vinyl record or two. Either way, it's a 140g pressing (unlike the deluxe) and comes in a single jacket.
Deluxe vinyl 2LP
16 tracks (including 2 interludes) / 2 x 180g vinyl. No bonus songs on the deluxe vinyl, not even the songs on the HMV/Target CDs.

Deluxe coloured vinyl 2LP
16 tracks (including 2 interludes) / 2 x 180g vinyl. tri-gatefold packaging. Colour hasn't been confirmed. No bonus songs on the deluxe vinyl, not even the songs on the HMV/Target CDs.

Super Deluxe Edition box set
No details at all on this yet, but it is happening.
Compare prices and pre-order
Paul McCartney
Egypt Station - 2LP deluxe vinyl
Compare prices and pre-order
Paul McCartney
Egypt Station - standard vinyl LP
Compare prices and pre-order
Paul McCartney
Egypt Station - CD Edition