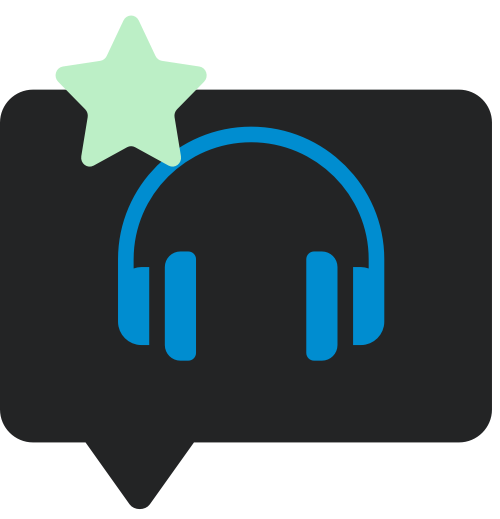 Reviews
Review: Robert Palmer / The Island Record Years
Alexis Petridis revisits the work of "shapeshifting" Robert Palmer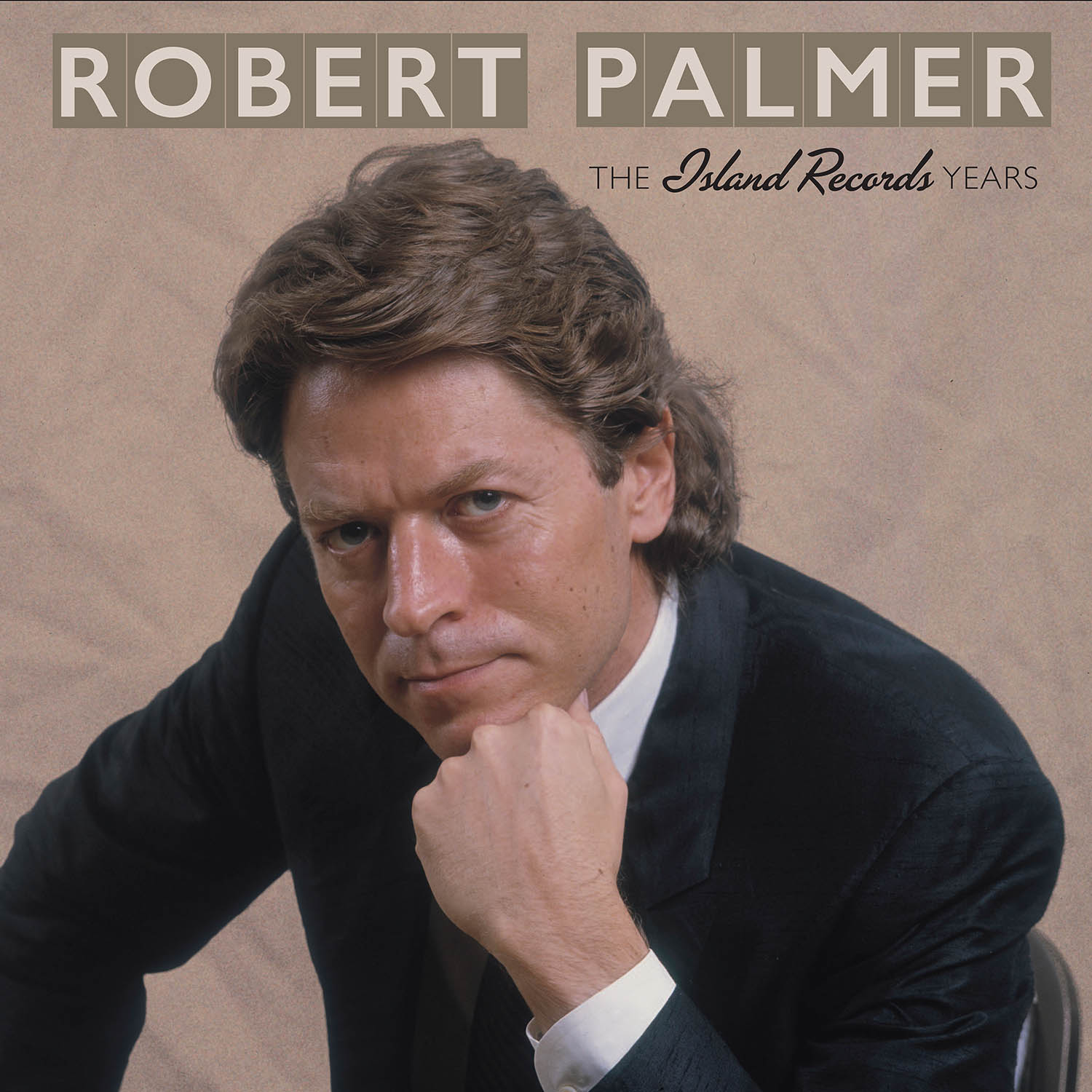 In effect, there were, or are, two versions of Robert Palmer. There's the Robert Palmer that's fixed in the general public's imagination as a result of 1985's 'Addicted To Love', a hit single that was so big and so perfectly of its moment, that its success seemed to eradicate the memory of the smaller hits that Palmer had scored in the decade before it. Its Terence Donovan-directed video provided the world with its lasting image of Robert Palmer. Suave, as expensively suited and booted as the yuppie trader from whose BMW 3 Series 'Addicted To Love' could doubtless be heard blaring, surrounded by beautiful women: a purveyor of sophisticated mainstream pop, who somehow looked like he smelt of incredibly expensive aftershave. In truth, it was just a more refined and arty variation on an image that Palmer had been projecting for years – on the sleeves of the 1970s albums people tended to flick past in the record stores rather than buy, he usually seemed to be gazing, wryly amused, at an attractive lady with noticeably fewer clothes on than he had – but the 'Addicted To Love' video was so popular and so iconic that it locked it in the public's mind forever.
That version of Robert Palmer is very much in evidence on the front of The Island Years: expensive suit, smouldering half-smile, discrete waft of Habit Rouge, another kiss and you'll be mine. What lurks inside its 12" by 12" hardcover, however, is the other Robert Palmer, overshadowed by the memory of his biggest hit: an innovative, risk-taking artist too restless to stay in the same place for long.
His career began in earnest as the odd man out in rough-edged blues rockers Vinegar Joe, immortalised by the late Clive James as "a band who looked like an angry armpit". Palmer, on the other hand, was short-haired, declined to wear denim and, in photos, frequently looked like a member of an entirely different band who'd wandered into shot by accident. Island's Chris Blackwell was so keen to lure Palmer away from the band, he gave him a house in the Bahamas as an inducement to go solo, and clearly lavished money on his early albums: his 1974 solo debut Sneakin' Sally Through The Alley was, at the time, the most expensive album Island had made. The spending couldn't buy Palmer a hit, but the artistic results are pretty stunning. On Sneakin' Sally Through The Alley, his voice roars confidently over tough New Orleans funk provided by The Meters – the recasting of Little Feat's rootsy 'Sailin' Shoes' in that style is inspired – the songs segueing thrillingly into each other. 1975's Pressure Drop is more sumptuous-sounding and expansive: Barry White collaborator Gene Page's orchestrations are stunning; Palmer's own songwriting is clearly developing at pace – this time, the highlight isn't a cover, but the self-penned 'Give Me An Inch' – and, alongside tracks that could have fitted on his debut, there are diversions into slick soul and reggae. What's striking about the latter is Palmer's evident feel for Jamaican rhythms: the cover of Toots And The Maytals' 'Pressure Drop' seems natural rather than a novelty.
It seems almost incomprehensible that 'Every Kinda People' wasn't a hugely successful single, but it wasn't. A minor hit in the US, it stalled outside the British Top 40

Alexis Petridis
1976's Some People Can Do What They Like was slicker still and might be the least distinguished album here: there's nothing wrong with it– Palmer's self-penned title track is great, the cover of the old calypso song 'Man Smart Woman Smarter' is both fun and further evidence of the ease with which Palmer could meld different musical styles into his own – but there's a sense that everything it does had already been done on his previous two albums, beyond a brief and bizarre banjo instrumental. Its follow-up, Double Fun, is a distinct improvement. Co-produced by disco legend Tom Moulton, the man who'd invented the 12-inch remix, it feels tighter, fresher, more unified, even as its sound shifts from reggae to low-temperature disco to – a first for Palmer – straightforward rock on closer You're Gonna Get What's Coming. Written by former Free bassist Andy Fraser, opener 'Every Kinda People' is glorious, its steel drum-flecked sound and Palmer's breezy vocal a guaranteed musical anti-depressant. It seems almost incomprehensible it wasn't a hugely successful single, but it wasn't. A minor hit in the US, it stalled outside the British Top 40: Double Fun didn't make the UK charts at all.
It isn't clear if that's what spurred the shift on its follow-up, Secrets, which took 'You're Gonna Get What's Coming' as its starting point. Perhaps its move to a rockier, more guitar-heavy sound was just Robert Palmer being Robert Palmer: a man who'd already covered funk, reggae, Philly soul, calypso and Americana was clearly possessed of eclectic tastes. Or perhaps it had something to do with Palmer relocating operations to Compass Point, the recently-opened studio near his Nassau home, where its house band were in the process of conjuring up a new sound for the 80s at Chris Blackwell's behest. The Compass Point All-Stars didn't appear on Secrets, but the taut feel of opener 'Bad Case Of Loving You (Doctor Doctor)' bore a similar, distinctly new wave tone to their hybrid style. It was a feel that ran throughout the album – simultaneously tying together and refreshing the excursions into soul, calypso and reggae – and which Palmer took a stage further on 1980's Clues, arguably his masterpiece. It was home to the flatly incredible 'Johnny And Mary', a tense, spare, cyclical song that does a vast amount with four lines of indelible melody.
Collaborating with Gary Numan sounded like the most natural thing in the world, not a sudden diversion from an artist who'd first come to prominence hawking blues-rock around the student unions of the early 70s

Alexis Petridis
It found him not just collaborating with Gary Numan on 'Found You Now' and a cover of Numan's own 'I Dream Of Wires', but making collaborating with Gary Numan sound like the most natural thing in the world, not a sudden diversion from an artist who'd first come to prominence hawking blues-rock around the student unions of the early 70s. If you wanted confirmation of Palmer's shapeshifting abilities – fuelled by open-mindedness and an evident desire to experiment – then here it was, underlined by 1981's Maybe It's Live. On one side, Palmer ran through his best-known 70s songs onstage at London's Dominion Theatre. By contrast, Side 2 pinpointed where he was now: another fantastic Numan collaboration, 'Style Kills', avant-garde Zappa/Bowie/King Crimson guitarist Adrian Belew screaming his way through the relentless 'Si Chatouillieux' and 'Some Guys Have All The Luck', his biggest British single to date, its success presumably more to do with its nailed-on chorus than its deeply weird verses, which Palmer delivered in a succession of grunts, growls, under the influence, he claimed, of German electro-punk duo Deutsch Amerikanische Freundschaft.
1983's Pride is just as good: you listen to the African-inspired rhythms of the beautiful ballad 'Want You More', or to 'The Silver Gun' – Bollywood strings, electronic rhythm, vocals in Urdu – and wonder why Palmer's name isn't mentioned more often in the same breath as that of Peter Gabriel or David Byrne as an exemplar of forward-thinking, experimental pop. The answer lies in 1986's Riptide: home to 'Addicted To Love' and its similarly huge follow-up, 'I Didn't Mean To Turn You On'. It's easy to view it as a lunge for mainstream success, perhaps influenced by Palmer's brief period fronting Duran Duran side-project/supergroup The Power Station, but it's a more complicated album than that: for one thing, the exercises in straightahead 80s pop-rock are uniformly well-done – it might be overfamiliar, but 'Addicted To Love' is a fantastic song; 'I Didn't Mean To Turn You On' a really original reading of a song originally recorded by r'n'b star Cherrelle – and for another, they're interspersed with stuff that feels more of a piece with the stranger albums that preceded it: the opening title track and 'Get It Through Your Heart' sound more like 40s showtunes than something fit for MTV, the cover of 'Trick Bag' effectively an update of the sound of Sneakin' Sally Through The Alley. 
The Island Record Years leaves Palmer's story there. It's nicely-packaged – the accompanying 12"x12" booklet is visually well-designed and the sleeve notes by Daryl Easlea are excellent – without necessarily being the last word on that era of Palmer's career. Its contents essentially compile earlier expanded reissues of his albums, with the same scattering of additional tracks: a completist might be disappointed that there's no sign of, say, 'Love Can Run Faster', the fabulous 1979 single he recorded two years previously with Lee 'Scratch' Perry, let alone the other unreleased tracks he's supposed to have taped at Perry's legendary Black Ark Studios.
Still, the music that's actually here is hard to fault. In bassist Guy Pratt's fabulously entertaining memoir My Bass And Other Animals, there's an entire chapter devoted to Robert Palmer, a "total dude". Amid the examples of Palmer's dedication to living life at full-throttle (he apparently enjoyed breakfasting on a Martini with an espresso chaser) there's an intriguing attempt to make sense of his oeuvre, via a Palmer quote about his love of Italy: "they compare themselves to nobody," he enthused, "whether it's making a pair of shoes or a bloody mary. They just do their best."
That, Pratt suggests, is what Palmer was like: headstrong, intent on doing what he wanted, when he wanted, with whoever he wanted. Listening to the music on The Island Record Years, it's hard not think Pratt might have a point.
Review by Alexis Petridis. The Island Record Years 8CD box set is out now.
Compare prices and pre-order
Robert Palmer
The Island Records Years 9CD deluxe set
Tracklisting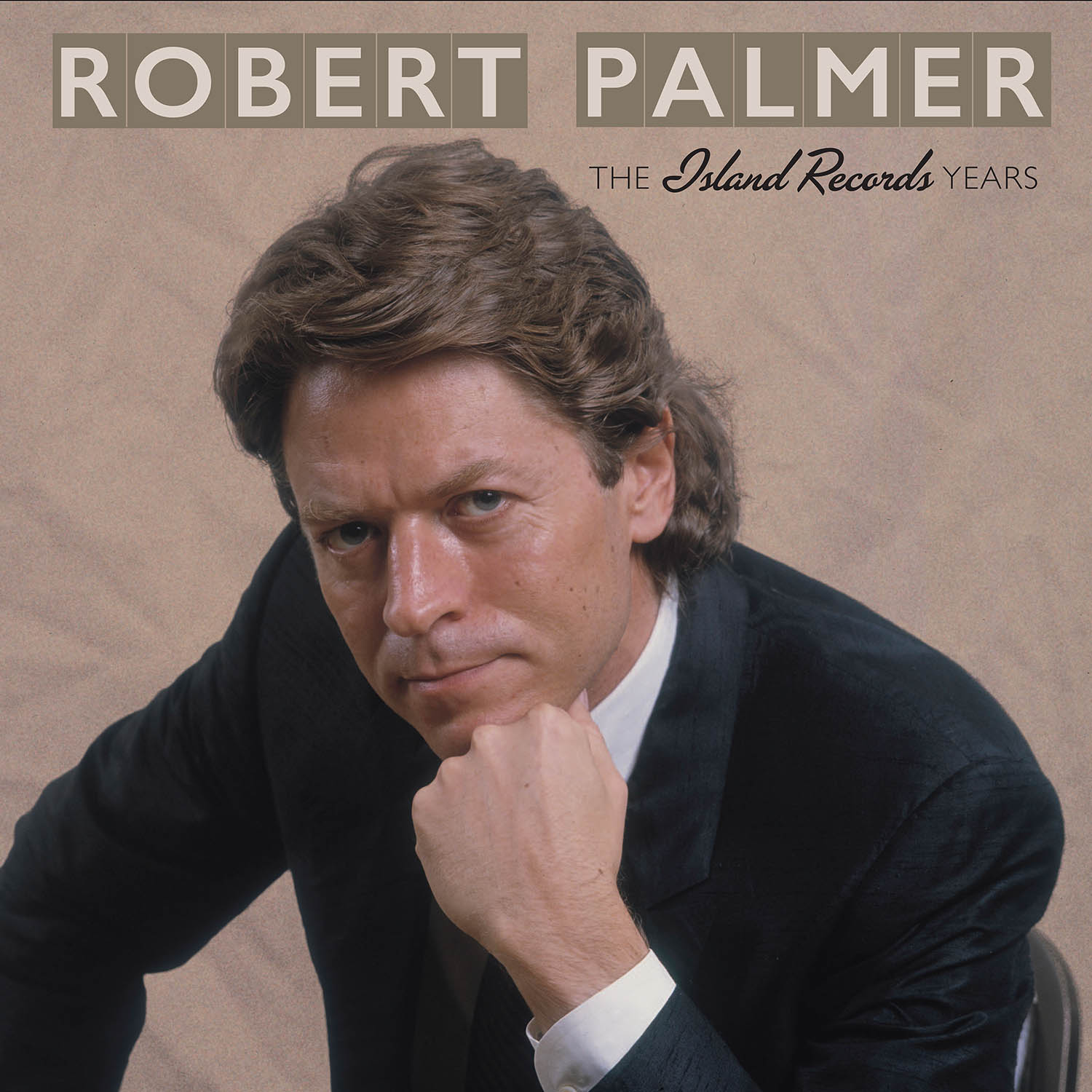 The Island Records Years 1974-1985 Robert Palmer
/
CD 1: Sneakin' Sally Through the Alley

Sailin' Shoes
Hey Julia
Sneakin' Sally Through The Alley
Get Outside
Blackmail
How Much Fun
From A Whisper To A Scream
Through It All There's You

Bonus tracks

Sneakin' Sally Through The Alley [single mix]
Epidemic
Blackmail [alternate take]
Get Outside [alternate take]

CD 2: Pressure Drop

Give Me An Inch
Work To Make It Work
Back In My Arms
River Boat
Pressure Drop
Here With You Tonight
Trouble
Fine Time
Which Of Us Is The Fool

Bonus tracks

Willin' [demo]
Hope We Never Wake [demo]

CD 3: Some People Can Do What They Like

One Last Look
Keep In Touch
Man Smart, Woman Smarter
Spanish Moon
Have Mercy
Gotta Get A Grip On You (Part II)
What Can You Bring Me
Hard Head
Off The Bone
Some People Can Do What They Like

CD 4: Double Fun

Every Kinda People
Best Of Both Worlds
Come Over
Where Can It Go?
Night People
Love Can Run Faster
You Overwhelm Me
You Really Got Me
You're Gonna Get What's Coming

CD 5: Secrets

Bad Case Of Loving You (Doctor, Doctor)
Too Good To Be True
Can We Still Be Friends?
In Walks Love Again
Mean Old World
Love Stop
Jealous
Under Suspicio
Woman You're Wonderful
What's It Take?
Remember To Remember

Bonus tracks

Bad Case Of Loving You (Doctor, Doctor) [12" Mix]

CD 6: Clues

Looking For Clues
Sulky Girl
Johnny And Mary
What Do You Care
I Dream Of Wires
Woke Up Laughing
Not A Second Time
Found You Now

Bonus tracks

Good Care Of You
Johnny And Mary [alternate take]
What Do You Care [alternate mix]

CD 7: Maybe It's Live

Sneakin' Sally Through The Alley [live]
What's It Take? [live]
Best Of Both Worlds [live]
Every Kinda People [live]
Bad Case Of Loving You (Doctor, Doctor) [live]
Some Guys Have All The Luck
Style Kills
Si Chatouillieux
Maybe It's You
What Do You Care [live]

CD 8: Pride

Pride
Deadline
Want You More
Dance For Me
You Are In My System
It's Not Difficult
Say You Will
You Can Have It (Take My Heart)
What You Waiting For
The Silver Gun

Bonus tracks

You Are In My System [12" remix]
Ain't It Funky [Si Chatouillieux – extended version]
Pride [12" mix]
Parade Of The Obliterators
You Can Have It [12" mix]
You Are In My System [instrumental mix]
Deadline [12" mix]

CD 9: Riptide

Riptide
Hyperactive
Addicted To Love
Trick Bag
Get It Through Your Heart
I Didn't Mean To Turn You On
Flesh Wound
Discipline Of Love
Riptide (Reprise)

Bonus tracks

Discipline Of Love [12" mix]
Riptide Medley
Sweet Lies [12" mix]
Let's Fall In Love
I Didn't Mean To Turn You On [12" mix]
No Not Much [live on The Tube]
Trick Bag [live on The Tube]
Les Planches