 News
Robert Palmer / The Island Records Years 1974-1985
9CD deluxe set with bonus tracks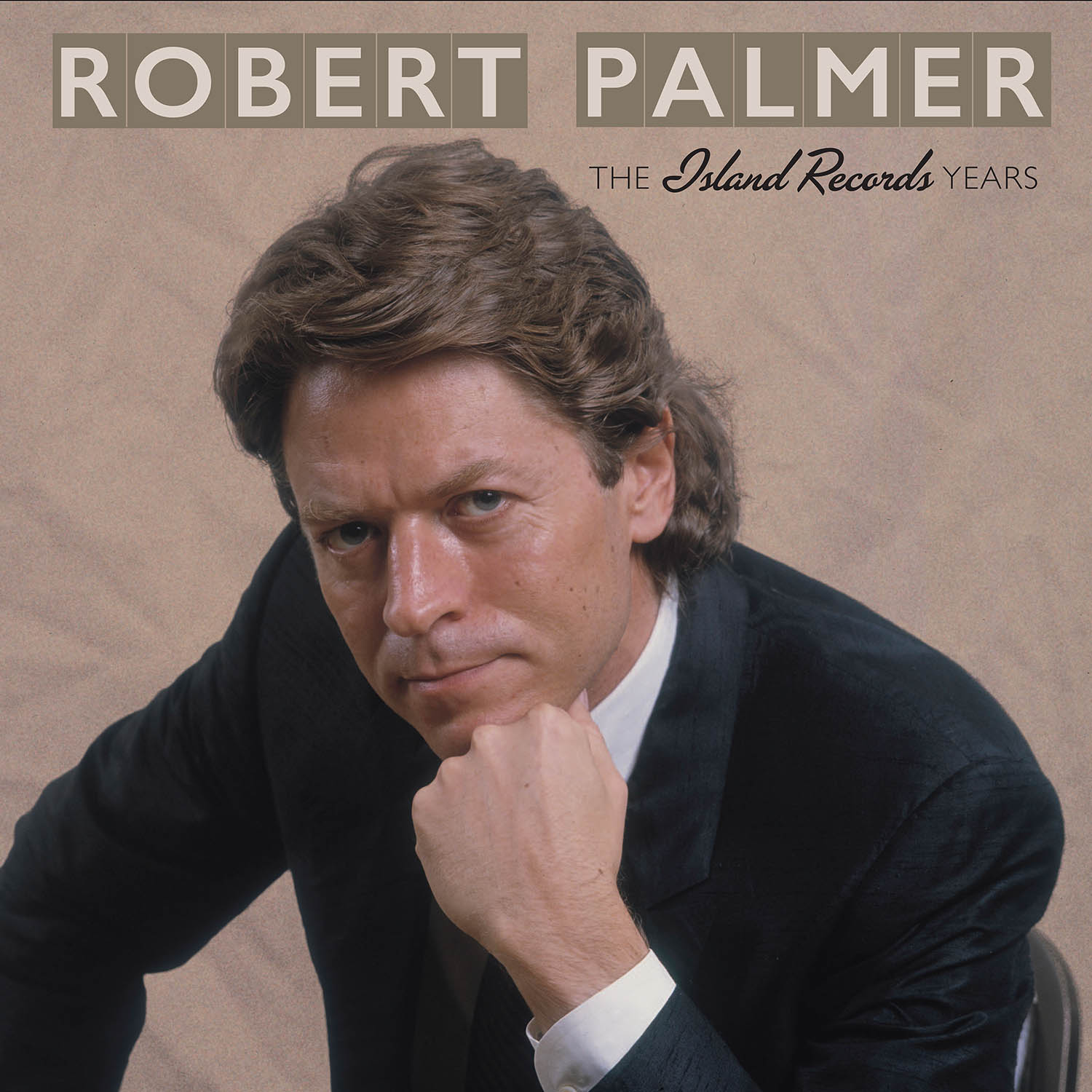 Robert Palmer's nine albums for Island Records have been newly remastered and collected in a forthcoming deluxe set called The Island Records Years 1974-1985.
Palmer's back catalogue has been criminally under exploited over the years, with rumours of 'complications' with his estate causing licensing roadblocks for third parties and even rights' holders unwilling to commit to anything significant. Indeed, boutique label Hidden Masters, who did such great work with Jess Roden and Chris Wood's back catalogue a few years ago, were forced to cancel a full scale retrospective at the request of Robert Palmer's estate when they were 18 months into the project! Apart from a Collected greatest hits and a cheapo Classic Albums Series package, it has been very quiet.
This changes in February next year with this new deluxe set from Edsel. The same label came in for some criticism a decade ago when they first tackled Robert Palmer's Island output via a series of CDs that combined albums. Fans were not happy with what sounded and looked like MP3s and while that was never really properly resolved, SDE did its own investigation.
We should stress here that this new package features brand new remasters by Phil Kinrade at AIR Mastering "using digital sources provided by the Universal archive" so no one is expecting a repeat of what came before.
Throughout his long and varied career with Island, Palmer worked with an incredible array of musicians and producers. His 1974 debut album of blue-eyed and New Orleans soul, Sneakin' Sally Through the Alley, featured The Meters, Art Neville, Steve Winwood and Little Feat's Lowell George (whose 'Sailin' Shoes' he covered), amongst other stellar musicians.
Little Feat were the backing band on many of the songs on Palmer's second album, Pressure Drop, and 1976's follow up Some People Can Do What They Like was self-produced by Palmer and featured Chuck Rainey on bass. Double Fun was a joint production with remix producer Tom Moulton and features 'Every Kinda People' which was written by former Free bassist Andy Fraser and became Palmer's first hit record, reaching number 16 on the Billboard Hot 100.
His next album, Secrets reached number 19 in America, whilst the single 'Bad Case of Loving You (Doctor, Doctor)' reached #14. 1980's Clues introduced a rockier, more new wave sound and features one of Palmer's best songs, 'Johnny and Mary', a song used by Renault in its long-running TV advertising which must have helped Palmer pay a few bills!
1983's Pride was heralded for its brilliant blending of mainstream pop with black music rhythms and elements of American funk and Robert hit the mainstream big time with 1985's hugely successful Riptide which spawned the US-chart-topper 'Addicted To Love' and the Jimmy Jam and Terry Lewis-penned transatlantic top ten hit 'I Didn't Mean To Turn You On'. The album was produced by Chic's Bernard Edwards.
Palmer left Island and signed with EMI shortly after this, but he never again repeated the commercial success of Riptide. Heavy Nova from 1988 came closest with its 'Addicted to Love' soundalike 'Simply Irresistible' nearly getting to the top of the US singles chart (it peaked at #2).
The new 9CD deluxe set contains all the Island albums, including Maybe It's Live which features live tracks and some studio numbers. Some of the albums contain bonus tracks although closer inspection reveals that these are identical to the bonus tracks from the Edsel CDs issued in 2013.
So nothing new, as such, but with upgraded mastering and much better presentation this should be a tempting package for the reissue-starved Robert Palmer fan.
The Island Records Years 1974-1985 will be released on 17 February 2023, via Edsel.
Compare prices and pre-order
Robert Palmer
The Island Records Years 9CD deluxe set
Tracklisting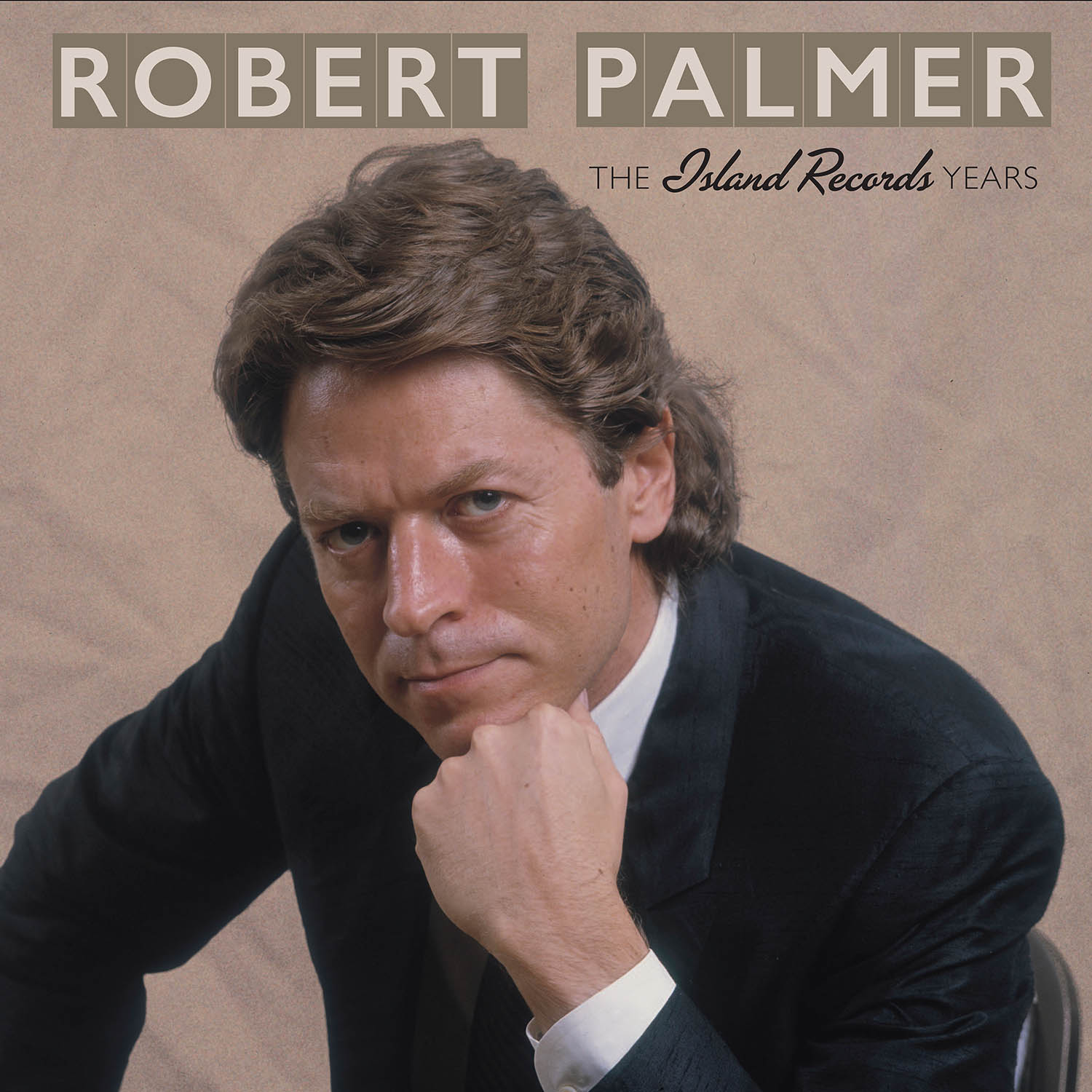 The Island Records Years 1974-1985 Robert Palmer
/
CD 1: Sneakin' Sally Through the Alley

Sailin' Shoes
Hey Julia
Sneakin' Sally Through The Alley
Get Outside
Blackmail
How Much Fun
From A Whisper To A Scream
Through It All There's You

Bonus tracks

Sneakin' Sally Through The Alley [single mix]
Epidemic
Blackmail [alternate take]
Get Outside [alternate take]

CD 2: Pressure Drop

Give Me An Inch
Work To Make It Work
Back In My Arms
River Boat
Pressure Drop
Here With You Tonight
Trouble
Fine Time
Which Of Us Is The Fool

Bonus tracks

Willin' [demo]
Hope We Never Wake [demo]

CD 3: Some People Can Do What They Like

One Last Look
Keep In Touch
Man Smart, Woman Smarter
Spanish Moon
Have Mercy
Gotta Get A Grip On You (Part II)
What Can You Bring Me
Hard Head
Off The Bone
Some People Can Do What They Like

CD 4: Double Fun

Every Kinda People
Best Of Both Worlds
Come Over
Where Can It Go?
Night People
Love Can Run Faster
You Overwhelm Me
You Really Got Me
You're Gonna Get What's Coming

CD 5: Secrets

Bad Case Of Loving You (Doctor, Doctor)
Too Good To Be True
Can We Still Be Friends?
In Walks Love Again
Mean Old World
Love Stop
Jealous
Under Suspicio
Woman You're Wonderful
What's It Take?
Remember To Remember

Bonus tracks

Bad Case Of Loving You (Doctor, Doctor) [12" Mix]

CD 6: Clues

Looking For Clues
Sulky Girl
Johnny And Mary
What Do You Care
I Dream Of Wires
Woke Up Laughing
Not A Second Time
Found You Now

Bonus tracks

Good Care Of You
Johnny And Mary [alternate take]
What Do You Care [alternate mix]

CD 7: Maybe It's Live

Sneakin' Sally Through The Alley [live]
What's It Take? [live]
Best Of Both Worlds [live]
Every Kinda People [live]
Bad Case Of Loving You (Doctor, Doctor) [live]
Some Guys Have All The Luck
Style Kills
Si Chatouillieux
Maybe It's You
What Do You Care [live]

CD 8: Pride

Pride
Deadline
Want You More
Dance For Me
You Are In My System
It's Not Difficult
Say You Will
You Can Have It (Take My Heart)
What You Waiting For
The Silver Gun

Bonus tracks

You Are In My System [12" remix]
Ain't It Funky [Si Chatouillieux – extended version]
Pride [12" mix]
Parade Of The Obliterators
You Can Have It [12" mix]
You Are In My System [instrumental mix]
Deadline [12" mix]

CD 9: Riptide

Riptide
Hyperactive
Addicted To Love
Trick Bag
Get It Through Your Heart
I Didn't Mean To Turn You On
Flesh Wound
Discipline Of Love
Riptide (Reprise)

Bonus tracks

Discipline Of Love [12" mix]
Riptide Medley
Sweet Lies [12" mix]
Let's Fall In Love
I Didn't Mean To Turn You On [12" mix]
No Not Much [live on The Tube]
Trick Bag [live on The Tube]
Les Planches