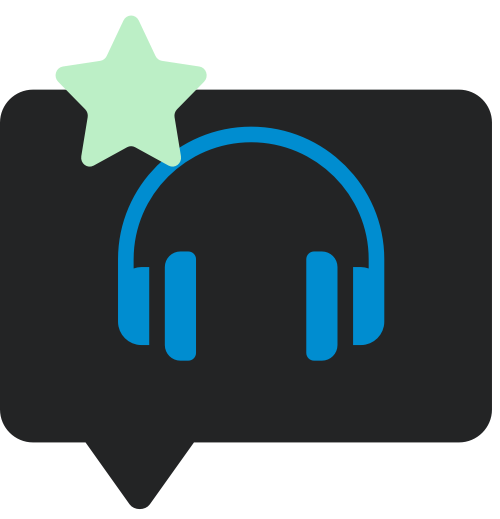 Reviews
Sting's The Bridge: Track-by-track review
SDE reviews the new album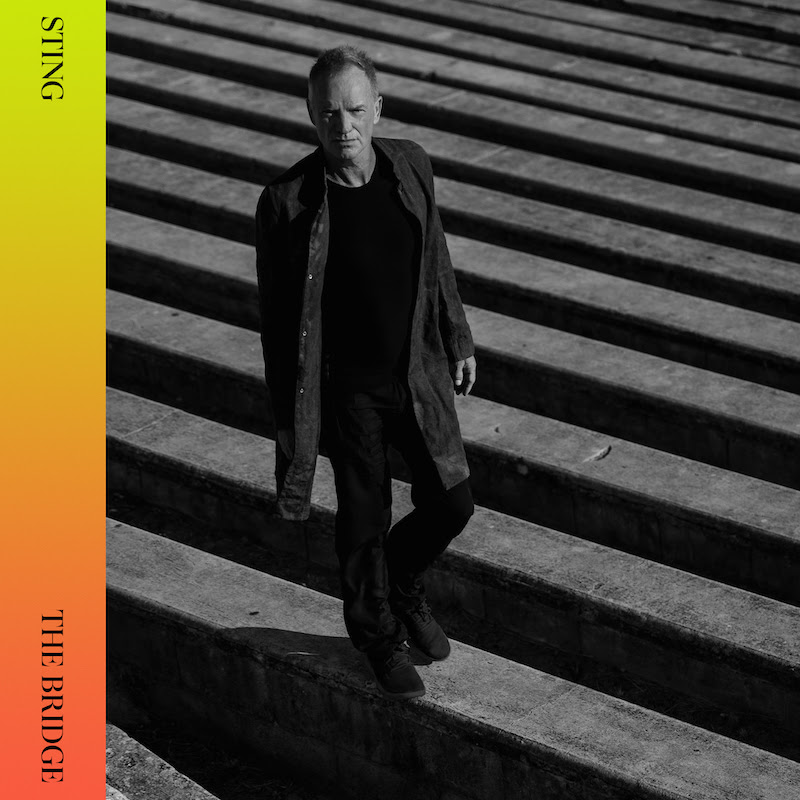 SDE takes a listen to the Japanese deluxe edition of Sting's 15th studio album and returns a verdict.
---
Rushing Water
The second 'single' from The Bridge, 'Rushing Water', has a pleasing Police-like economy, even if Sting's multi-tracked vocal is somewhat distracting, at least at first. This is an accomplished pop-rock song and although it never threatens the top tier of Sting's output, it's a decent opener and offers some hope for The Bridge.
3.5/5
---
If It's Love
'If It's Love' was the first song from The Bridge to be 'released' – aka revealed to the listening public. It's a breezy, fairly lightweight number which performs a similar role to 'I Can't Stop Thinking About You' from 57th and 9th. The whistling is a bit annoying, but the song doesn't outstay its welcome and is over in three minutes.
3/5
---
The Book of Numbers
The Bridge is full of biblical references (Jonah and the Whale has already been mentioned in 'Rushing Water') and none more so than on 'The Book of Numbers' which is just a cool way of saying 'The Bible'. Co-written by Sting and his longtime guitarist Dominic Miller, this song benefits from a great arrangement with programmed drums and laid back, slightly bluesy guitar phrases in the verses. But the synth brass in the chorus is more cheesy than cheddar dipped in baked camembert and the rather average chorus rather lets the song down.
3/5
---
Loving You
This track is all minimal beats and atmospheric synths. In the song, a man tells of what he has to endure in his relationship that ostensibly 'proves' his love for his partner. These include "the smell of another man's skin" (I guess she's playing away from home) and, rather dubiously, having to "suffer in silence" instead of resorting to violence. Poor you. This guy is really feeling sorry for himself, but questionable lyrics to one side, the chorus is very catchy and this has a fine production which is more enjoyable than the jangly guitars and whistling on 'If It's Love'.
4/5
---
Harmony Road
This song has what sounds like a ludicrous time signature – probably 13/17 or something – and Sting almost trips over his words as he crams what he has to say into the melody, but I rather like this. It's what we want from Sting – complicated, occasionally pretentious music. Oasis this ain't. 'Harmony Road' also benefits from the consummate skills of Branford Marsalis on Saxophone, although the downside of this contribution is that it does rather remind you that The Bridge isn't in the same league as The Dream of the Blue Turtles.
3/5
For Her Love
You are unlikely to publicly accuse yourself of plagiarism, so why not just nick a riff from one of your old songs? 'For Her Love' has a Dominic Miller acoustic guitar figure that appears to be 'inspired' by the Dominic Miller acoustic guitar figure on Ten Summoner's Tale's 'Shape of My Heart'. This is okay, because 'Shape of My Heart' is really good (although it only got to number 57 in the UK charts, fact fans), therefore it's hard not to like 'For Her Love'. Sting does his thing, lyrically, where his poses a list of questions and you get the pay-off line at the end. It's not dissimilar to 'If I Ever Lose My Faith In You' in that respect, although 'For Your Love' isn't of the same quality because Sting 'forgot' to write a chorus for it. It's 'Shape of My Heart'-lite, in truth, so only you can decide if you'll pay money for this art.
4/5
---
The Hills On The Border
Sting gets all folky on 'The Hills On The Border', with a fiddle (by Peter Tickell), acoustic guitars and a shuffle-y beat. The song is a moral story, a variation on the well-worn tale of the good samaritan, as a man – a soldier – shares another man's burden on an unspecified journey. The titular hills, Sting explains in the deluxe booklet, are The Cheviots, which are rolling hills straddling the Anglo-Scottish border between Northumberland and the Scottish Borders which "existed as a war zone for almost a thousand years". Despite this interesting background, 'The Hills On The Border' is a rather lacking; as journeys go, it's a little bit "are we there yet?".
2/5
---
Captain Bateman
This song is based on a traditional ballad (from the 15th Century) called 'Lord Bateman', which concerns "a noble lord of high degree" stuck in a prison in a foreign country. He gets freed because he promises to marry the jailer's daughter, but the lying swine doesn't keep his promise. Some people! This is one of the more successful songs on side two of The Bridge since while Sting indulges in his fascination with historical figures and ye olde storytellers (in short, people who say 'thee' and probably drink mead) there's a strong chorus and a pop sensibility at play here, particularly notable in the outro, which stripes back the fiddles and pipes and allows the synths and programmed drums to come through.
3/5
---
The Bells of St. Thomas
This song has a relaxed jazzy feel, with brushes on the drum kit (courtesy of Manu Katché). It has a sad, reflective vibe although only Sting would write a song about "a drifter who finds himself propositioned by the wife of a wealthy man [and] is conflicted and finds himself drawn by the bells of a nearby church, where he encounters a triptych painting by Rubens, Epitaph of Nicolaas Rockox and His Wife Andriana Perez". Come on, we've all been there! I like the production – or lack of – on this track, which has an 'organic' feel when compared to some of the more produced numbers from earlier on, but it's a bit of a wordy, rambling, shaggy-dog-story of a song. This is so laid back it barely registers and not for the first time on the album it feels as if Sting hasn't worried much about song structure and having a catchy chorus.
2.5/5
---
The Bridge
The title track ends the album and starts of with some guitar work that reminds you of José González's version of The Knife's 'Heartbeats'. This is unvarnished Sting, his voice a bit rawer and rougher than it has sounded on the rest of the album and it's just him and Dominic Miller on finger-picked guitars. The lyric uses the metaphor of a 'Bridge' about how people react to life's adversities, which you get the feeling Sting was very pleased with, but it doesn't really connect for me. That aside, the main problem with 'The Bridge' is that melodically it's not going anywhere particularly interesting and the chorus is weak. There are no striking chord changes to lift the words, or diversions to surprise you – the song is content to stay contained within a fairly predictable folk-song structure. I think 'The Empty Chair' which ended 2016's 57th & 9th in similar acoustic fashion is a much better song than this and more moving.
2/5
---
Bonus tracks
Waters of Tyne
A traditional song, sung by Sting who accompanies himself on acoustic guitar. As you would expect, with plenty of references to "the boatman", North Sheilds and Jarrow. Very earnest and very bonus track-y.
2/5
Captain Bateman's Basement
What's that? You'd like a pop-funk instrumental with Sting scat singing over a bass-drum groove. You should have said earlier. Weird and slight.
1/5
(Sittin' On ) The Dock of the Bay
Sting tackles the Otis Redding classic. He says it has "long lingered at the top of my favourite song list". He sings it in quite a low key, so his voice doesn't really cut through like you hope it might. He needs to practise his whistling.
2/5
I Guess the Lord Must Be in New York City [Japan-only bonus track]
A cover of Harry Nilsson's song that was written for, but not ultimately used in, Midnight Cowboy. By FAR the best of the four bonus tracks so it's a mystery why it was selected to be the exclusive Japanese bonus track. This was recorded at the request of Sting's friend Griffin Dunne (him from After Hours) who used it to accompany a short film he'd made in tribute to first responders and their work during the early days of the pandemic.
4/5
Summary
The Bridge starts off a a promising, modern-sounding pop album but Sting can't keep it up and two-thirds in, he reverts to ponderous, folky story-telling about noblemen, soldiers and the like. This isn't a bad thing per se, but the melodies and the hooks dry up to a degree. In terms of overall quality, this record is roughly on par with its predecessor, 57th & 9th. For a man of Sting's talents we expected more. The bonus tracks are shocking, so I'd strongly recommend you don't fork up for the limited 2LP set that includes them. The Bridge is an album that links the mainland of 'quite good' with the island of 'not bad'.
Album rating: 3/5