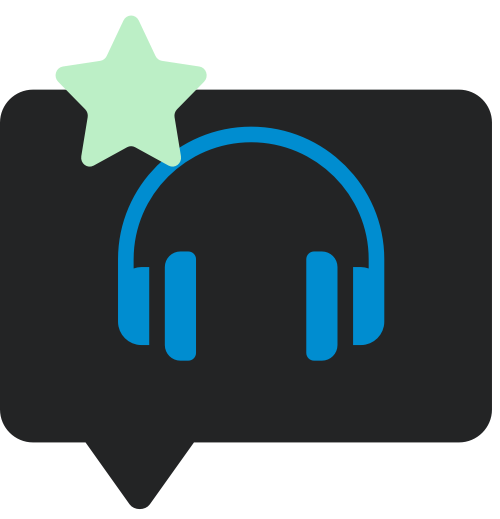 Reviews
Top 10 music books for New Year
The festive period is over, and it's the start of a new year. If you have the odd gift voucher or "Christmas money" waiting to be spent, then why not buy a book for a change. Obviously, being a music blog, I am referring to a music-related books! There are a wide range around at the moment from glossy coffee-table books to biographies. The RRP is listed below, but if you click on the 'buy' link you will notice that there are some healthy discounts to be had.
So for your enjoyment – in no particular order –  is a rundown of the superdeluxeediton top 10 music books.
---
1001 Albums You Must Hear Before You Die
Octopus Books. RRP: £20.
Now in its seventh year, this book is one of those that does what it says on the tin. Starting in 1955, with Frank Sinatra's In The Wee Small Hours and ending in 2010 with Arcade Fire's The Suburbs, in between you will find reviews of 999 albums that you… er, must hear. Preferably before you die. A minor criticism, is that the choices are a little predictable and 'safe'. McCartney's first solo album gets the nod ahead of Ram for example, which might raise a few eyebrows amongst Macca fans. Similarly, Crowded House's Woodface makes an appearance with the superior Together Alone absent. That said, the reviews are consistently entertaining and informative. One for the bedside table, to regularly dip into.
Buy 1001 Albums You Must Here Before You Diehere
---
Mother, Brother, Lover by Jarvis Cocker
Faber and Faber. Price £14.99
A beautifully presented book of selected lyrics, by the Pulp frontman. Cocker goes to some lengths to inform us in his introduction about his dislike for the way lyrics are often presented as poetry, but then this book goes on to do exactly that. Still, his mainly narrative-style lyrics are always witty and entertaining, making this volume quite readable, in a way that a Noel Gallagher book of lyrics wouldn't be. The book covers the Pulp era, and does not stray into his solo career.
Buy Mother, Brother, Lover here
---
Death Of A Polaroid A Manics Family Album
Faber and Faber. RRP £30.00
An intimate visual record of The Manic Street Preachers, through the polaroid photographs of bass player/songwriter Nicky Wire and long-time band photographer Mitch Ikeda. Over 500 photographs are included, documenting life of the road, in rehearsal studios and many are recognisable from official photo shoots. A beautiful book, and perfect for any fan of the band, or for that matter, the polaroid medium.
Buy Death Of A Polaroid A Manics Family Album here
---
The Man Who Sold The World: David Bowie And The 1970s by Peter Doggett
The Bodley Head. Price £20.00
Peter Doggett most recently impressed with You Never Give Me Your Money, his phenomenal and detailed account of the financial affairs of The Beatles, where folly (Apple Corps) followed folly (Allen Klein). Another rock giant is tackled here, as he examines the work of David Bowie in his 'untouchable' period – that is the 1970s, or more accurately 1969 to 1980. Doggett acknowledges in his introduction that "the unashamed model" for the book was Ian MacDonald's study of The Beatles' songs, Revolution In The Head. In fact at the time of his death, MacDonald himself had been under commission to write the very book about Bowie that Doggett is delivering here. It's a detailed song-by-song analysis of everything from the period in question. In total 189 songs examined in-depth. Nothing is looked at in isolation, but always within the context of what had come before, what was happening in the world and what was going on emotionally for Bowie at any given time. Superb.
Buy The Man Who Sold The World: David Bowie And The 1970s here
---
PWL From The Factory Floor: Expanded Edition by Phil Harding
Cherry Red Books. Price £16.99
This book serves as a companion to the Phil Harding Club Mixes of the 80s CD release, and charts the rise (and fall) of PWL Studios, Pete Waterman's amazingly successful UK 'Hit Factory' studio operation, where Phil Harding worked primarily as a mixer and remixer, alongside the well-known production team that was Stock-Aitken-Waterman. It's a thoroughly entertaining inside story, with lots of detail around how songs were created and mixed – literally day and night – with a production-line intensity. There are anecdotes aplenty, including a how Waterman used the vocal booth at PWL Studios for a couple of years as his 'digs', rather than pay rent for a London flat! Phil Harding also gives what comes across as a very balanced account of working relationships, egos and – at least in the early days – a real feeling of team spirit.  This expanded edition has an appendix with a enormous amount of detail on mixes, artists, equipment and the studio structure itself (there is even a floor plan!). Highly recommended.
Buy PWL From The Factory Floor: Expanded Edition here
---
40 Years of Queen
Carlton Books. RRP £30.00
Think of this tome as the kind of book you might find in a Super Deluxe Edition album release. It's a 10 x 11.5inch hard backed book, inside a slipcase, and over the 96 pages it covers all the Queen albums in detail, as well as profiling the individual members and key events, such as the release of Bohemian Rhapsody, and The Freddie Mercury Tribute Concert. Fully approved by the band, this book contains many rare photographs from their archive, but the real treat is that it's packed with a treasure-trove of replica memorabilia, contained in special pockets attached to the pages of the book. Referred to as 'enclosures', these range from ticket stubs, posters, letters and lyric sheets, and even a hand drawn map by Brian May's Father, Harold for their 1974 European Tour. No music of course, but the book does include a CD of an interview with the band on BBC Radio 1 in December 1977. Great value at £30 but available for considerably cheaper than that.
Buy 40 Years of Queen here
---
George Harrison Living In The Material World by Olivia Harrison
Abrams. RRP £26.99
A massive 400-page book, offering a fascinating portrait of 'the Quiet One' from The Beatles. Full of unseen photographs from the family archive, this hard backed book (if you buy the super deluxe music set, the book is only paperback) is a real treat for fans of George and the fab four. All aspects of his life are covered, from the early days in Hamburg, to the madness at the height of Beatlemania, through to George exploring his spirituality in India and then working with the Pythons in the late seventies. The words of the man himself are used to annotate and guide us through this life in pictures, as well as memories of friends and family. Most of the text can be heard in the companion film directed by Martin Scorsese. A fascinating journey, lovingly put together.
Buy George Harrison Living In The Material World here
---
Pearl Jam Twenty
Atlantic Books. Price £30
Another large hard backed book, published to tie in with a movie release. Pearl Jam Twenty tells the story of the band, through exclusive access to the band's own personal archive of photos, tour notes and drawings. Kicking off at the beginning of 1990, the story is structured as a day-by-day guide to twenty years in the life of Pearl Jam. The band members' words are used throughout (edited/assembled by music writers Jonathan Cohen and Mark Wilkerson) sometimes with reference back to actual personal diary or journal entries. It makes for a surprisingly easy read and there are further contributions and interviews with fans and contemporaries, such Cameron Crowe, Neil Young and Dave Grohl. A definitive account of the twenty year history of Pearl Jam.
Buy Pearl Jam Twenty here
---
Le Freak by Nile Rodgers
Little Brown. Price £20
The truly amazing life story of Nile Rodgers by the man himself. He learnt self-reliance from an early age, as his parents became wrapped up in their own drug addictions, and this lead to a beatnik-style existence, surrounded by a selection of wild and not-so-wonderful characters. The '60s had encounters with Hendrix and Timothy Leary, but through his sheer musical talent, he earned breaks on the Sesame Street Road Show, before the Chic-years of the 70s. Fans of 1980s pop, will enjoy the stories of working with (and hanging out with) Bowie, Madonna and Duran Duran. This book is comes highly recommended – an astonishing life and musical journey.
Buy Le Freak here
---
Heart Of Darkness: Bruce Springsteen's Nebraska by David Burke
Cherry Red Books. RRP £14.99.
A study of Springsteen's stark 1982 album, Nebraska, which was recorded entirely on his Portastudio at home. David Burke examines in detail the influences on the record, from early American folk music in the 1930s (Woody Guthrie,  Peter Seeger) to Bruce's childhood and adolescent years, in Freehold, New Jersey. His output prior to Nebraska is also covered, as well as much detail around the social and economic climate that existed in Ronald Regan's America and how it had a big impact on Nebraska. As The Boss himself said "The record was basically about people being isolated from their jobs, from their friends, from their families – just not feeling connected to anything that's going on". Heart of Darkness is a very intelligent and thoughtful appraisal, that makes you appreciate an excellent record more than ever.
Buy Heart Of Darkness: Bruce Springsteen's Nebraska here