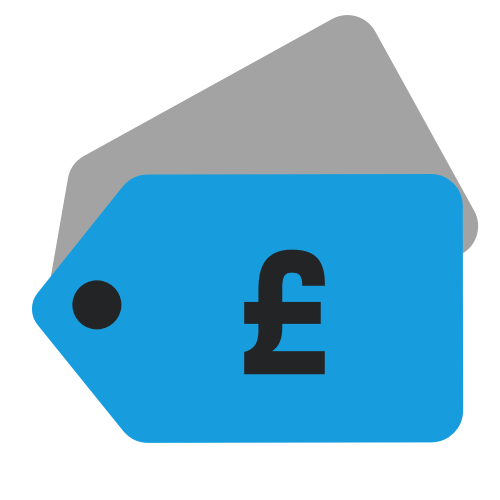 Deals
Deal alert / Steve Hackett 14-disc Premonition box with 5.1 surround
Cheapest price to date for the limited Steve Hackett Premonitions 14-disc box set, over on Amazon Italy right now.

The 10CD+4DVD retrospective comes in a smart 10-inch slipcase complete with 66-page hardcover book and is just £55 (or €71) on the Italian site. That's a massive saving. With VAT deducted that gives US fans a price of around $66 plus shipping, compared to $130 on the US site.
As a reminder this Premonitions set contains all of Hackett's Charisma albums, unreleased concert recordings, rare B-sides, an unreleased studio track from since 1978 as well as new Steven Wilson stereo and surround mixes of Please Don't Touch and Spectral Mornings.
"PREMONITIONS – The Charisma Recordings 1975 – 1983" BOX SET
CD ONE:
Ace of Wands
Hands of the Priestess
A Tower Struck Down
Hands of the Priestess Part Two
The Hermit
Star of Sirius
The Lovers
Taken from the album "Voyage of the Acolyte"
Shadow of the Hierophant (Extended version)
Narnia
Carry on Up the Vicarage
Racing in A
Kim
How Can I?
Taken from the album "Please Don't Touch"
Seven of Cups (previously unreleased) Recorded during sessions for "Please Don't Touch"
CD TWO:
Hoping Love Will Last
Land of a Thousand Autumns
Please Don't Touch
The Voice of Necam
Icarus Ascending
Taken from the album "Please Don't Touch"
Every Day
The Virgin and the Gypsy
The Red Flower of Tachai Blooms Everywhere
Clocks – The Angel of Mons
Ballad of the Decomposing Man
Lost Time in Cordoba
Tigermoth
Spectral Mornings
Taken from the album "Spectral Mornings"
The Steppes
Time to Get Out
Slogans
Leaving
Two Vamps as Guests
Taken from the album "Defector"
CD THREE:
Jacuzzi
Hammer in the Sand
The Toast
The Show
Sentimental Institution
Taken from the album "Defector"
Hercules Unchained (B-side of single)
Hope I Don't Wake
Picture Postcard
Can't Let Go
The Air Conditioned Nightmare
Funny Feeling
A Cradle of Swans
Overnight Sleeper
Turn Back Time
Taken from the album "Cured"
Tales of the Riverbank (B-side of single)
Second Chance
CD FOUR:
Camino Royale
Cell 151
Always Somewhere Else
Walking Through Walls
Give it Away
Weightless
Group Therapy
India Rubber Man
Hackett to Pieces
Taken from the album "Highly Strung"
Guitar Boogie
Time Lapse at Milton Keynes
Walking Through Walls (12" single version) Released as single 1983
Cell 151
Walking Through Walls
Hackett to Pieces
Please Don't Touch
BBC Radio One Friday Rock show session – 4th March 1983
Previously unreleased
CD FIVE: Live at The New Theatre, Oxford on 1st July 1979
Please Don't Touch
Tigermoth
Every Day
Narnia
The Red Flower of Tachai Blooms Everywhere
Ace of Wands
Carry On Up the Vicarage
Acoustic Medley:
Recorded at the New Theatre, Oxford on 1st July 1979
Mixed by Ben Wiseman & Mark Powell at Blitz Productions, London in April 2015
All tracks previously unreleased
CD SIX: Live at The New Theatre, Oxford on 1st July 1979
The Optigan
Spectral Mornings
Star of Sirius
Shadow of the Hierophant
Clocks
I Know What I Like (In Your Wardrobe)
Racing in A
Recorded at the New Theatre, Oxford on 1st July 1979
Mixed by Ben Wiseman & Mark Powell at Blitz Productions, London in April 2015
All tracks previously unreleased
CD SEVEN: Live at The Theatre Royal, Drury Lane 11th November 1979
Please Don't Touch
Tigermoth
Every Day
Ace of Wands
Sentimental Institution
The Red Flower of Tachai Blooms Everywhere
Spectral Mornings
Clocks
Acoustic Medley: 5:01
Etude in A Minor
Horizons
Kim
Recorded at the Theatre Royal, Drury Lane 11th November 1979
Tracks 3, 6, 7, 8 previously unreleased
CD EIGHT:      Live at The Reading Festival, 28th August 1981
The Air Conditioned Nightmare
Every Day
Ace of Wands
Funny Feeling
The Steppes
Over Night Sleeper
Slogans
A Tower Struck Down
Spectral Mornings
The Show
Clocks
Recorded at the Reading Festival, 28th August 1981
Tracks 2, 3, 4, 6, 8, 9, 10 previously unreleased 
CD NINE: 
"PLEASE DON'T TOUCH" – New Stereo Mix by Steven Wilson 
Narnia
Carry on Up the Vicarage
Racing in A
Kim
How Can I?
Hoping Love Will Last
Please Don't Touch
The Voice of Necam
Icarus Ascending 
CD TEN:
"SPECTRAL MORNINGS" – New Stereo Mix by Steven Wilson 
Every Day
The Virgin and the Gypsy
Clocks – The Angel of Mons
Ballad of the Decomposing Man
Lost Time in Cordoba
Tigermoth
Spectral Mornings
DISC ELEVEN – DVD
"PLEASE DON'T TOUCH" – New 5.1 Surround Sound Mix by Steven Wilson
Narnia
Carry on Up the Vicarage
Racing in A
Kim
How Can I?
Hoping Love Will Last
Land of a Thousand Autumns
Please Don't Touch
The Voice of Necam
Icarus Ascending
DISC TWELVE – DVD 
"SPECTRAL MORNINGS" – New 5.1 Surround Sound Mix by Steven Wilson
Every Day
The Virgin and the Gypsy
The Red Flower of Tachai Blooms Everywhere
Clocks – The Angel of Mons
Ballad of the Decomposing Man
Lost Time in Cordoba
Tigermoth
Spectral Mornings
DISC THIRTEEN – DVD
"VOYAGE OF THE ACOLYTE" – New pseudo 5.1 Surround Up-Mix from the original stereo master tapes
Ace of Wands
Hands of the Priestess
A Tower Struck Down
Hands of the Priestess Part Two
The Hermit
Star of Sirius
Taken from the album "Voyage of the Acolyte"
Shadow of the Hierophant (Extended version)
DISC FOURTEEN – DVD
"DEFECTOR" – New pseudo 5.1 Surround Up-Mix from the original stereo master tapes
The Steppes
Time to Get Out
Slogans
Leaving
Two Vamps as Guests
Jacuzzi
Hammer in the Sand
The Toast
The Show
Sentimental Institution