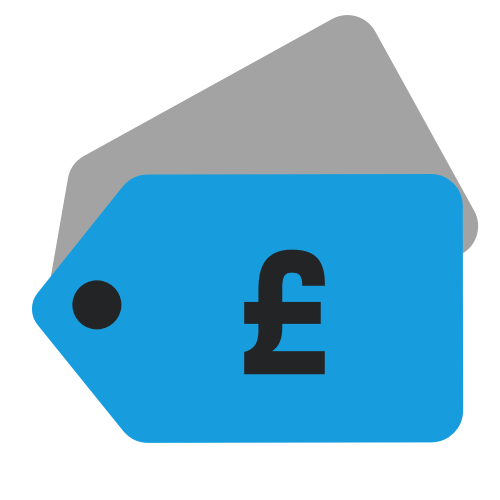 Deals
Kraftwerk 3-D The Catalogue blu-ray box set available once more in UK
Kraftwerk's 'top of the range' four-disc blu-ray box set edition of 3-D The Catalogue, which delivers 436 minutes of video/audio in a 12-inch deluxe book edition is now once more available to pre-order at a great price.

This set comes with a 236-page hardcover art book. Two blu-rays cover the album performances, the other two discs contain tour films and projections. Everything is 3D, but compatible with standard 2D. These all have 5.1 audio too, and you can enjoy Dolby Atmos too, if you've got the right kit!
The blu-ray box of 3-D The Catalogue is issued on 26 May 2017. Amazon UK's price of £104 is significantly cheaper than anywhere else. For US fans that's around $112 plus shipping, a massive saving when compared to the $200 price-tag Stateside. Discs are region free and PAL/NTSC compatible.
Compare prices and pre-order
Kraftwerk
3-D Catalogue - blu-ray and book deluxe box
Compare prices and pre-order
Kraftwerk
3-D Catalogue - 9LP vinyl box set
Compare prices and pre-order
Kraftwerk
3-D Catalogue - 8CD box set
12″ Blu-ray box set with book
Disc: 1
1. Autobahn (5.1 mix)
2. Kometenmelodie1 (5.1 mix)
3. Kometenmelodie2 (5.1 mix)
4. Mitternacht (5.1 mix)
5. Morgenspaziergang (5.1 mix)
6. Geiger Counter (5.1 mix)
7. Radioactivity (5.1 mix)
8. Radioland (5.1 mix)
9. Airwaves (5.1 mix)
10. Intermission
11. News (5.1 mix)
12. The Voice Of Energy (5.1 mix)
13. Antenna (5.1 mix)
14. Radio Stars (5.1 mix)
15. Uranium (5.1 mix)
16. Transistor (5.1 mix)
17. Ohm Sweet Ohm (5.1 mix)
18. Trans Europe Express (5.1 Mix)
19. Metal On Metal (5.1 Mix)
20. Abzug (5.1 Mix)
21. Franz Schubert (5.1 Mix)
22. Europe Endless (5.1 Mix)
23. The Hall Of Mirrors (5.1 Mix)
24. Showroom Dummies (5.1 Mix)
25. The Man Machine (5.1 mix)
26. Spacelab (5.1 mix)
27. The Model (5.1 mix)
28. Neon Lights (5.1 mix)
29. The Robots (5.1 mix)
30. Metropolis (5.1 mix)
31. Autobahn (Stereo Mix)
32. Kometenmelodie1 (Stereo Mix)
33. Kometenmelodie2 (Stereo Mix)
34. Mitternacht (Stereo Mix)
35. Morgenspaziergang (Stereo Mix)
36. Geiger Counter (Stereo Mix)
37. Radioactivity (Stereo Mix)
38. Radioland (Stereo Mix)
39. Airwaves (Stereo Mix)
40. Intermission (Stereo Mix)
41. News (Stereo Mix)
42. The Voice Of Energy (Stereo Mix)
43. Antenna (Stereo Mix)
44. Radio Stars (Stereo Mix)
45. Uranium (Stereo Mix)
46. Transistor (Stereo Mix)
47. Ohm Sweet Ohm (Stereo Mix)
48. Trans Europe Express (Stereo Mix)
49. Metal On Metal (Stereo Mix)
50. Abzug (Stereo Mix)
51. Franz Schubert (Stereo Mix)
52. Europe Endless (Stereo Mix)
53. The Hall Of Mirrors (Stereo Mix)
54. Showroom Dummies (Stereo Mix)
55. The Man Machine (Stereo Mix)
56. Spacelab (Stereo Mix)
57. The Model (Stereo Mix)
58. Neon Lights (Stereo Mix)
59. The Robots (Stereo Mix)
60. Metropolis (Stereo Mix)
61. Autobahn (Headphone Surround 3D)
62. Kometenmelodie 1 (Headphone Surround 3D)
63. Kometenmelodie 2 (Headphone Surround 3D)
64. Mitternacht (Headphone Surround 3D)
65. Morgenspaziergang (Headphone Surround 3D)
66. Geiger Counter (Headphone Surround 3D)
67. Radioactivity (Headphone Surround 3D)
68. Radioland (Headphone Surround 3D)
69. Airwaves (Headphone Surround 3D)
70. Intermission (Headphone Surround 3D)
71. News (Headphone Surround 3D)
72. The Voice Of Energy (Headphone Surround 3D)
73. Antenna (Headphone Surround 3D)
74. Radio Stars (Headphone Surround 3D)
75. Uranium (Headphone Surround 3D)
76. Transistor (Headphone Surround 3D)
77. Ohm Sweet Ohm (Headphone Surround 3D)
78. Trans Europe Express (Headphone Surround 3D)
79. Metal On Metal (Headphone Surround 3D)
80. Abzug (Headphone Surround 3D)
81. Franz Schubert (Headphone Surround 3D)
82. Europe Endless (Headphone Surround 3D)
83. The Hall Of Mirrors (Headphone Surround 3D)
84. Showroom Dummies (Headphone Surround 3D)
85. The Man Machine (Headphone Surround 3D)
86. Spacelab (Headphone Surround 3D)
87. The Model (Headphone Surround 3D)
88. Neon Lights (Headphone Surround 3D)
89. The Robots (Headphone Surround 3D)
90. Metropolis (Headphone Surround 3D)
Disc: 2
1. Numbers (5.1 Mix)
2. Computer World (5.1 Mix)
3. It's More Fun To Compute (5.1 Mix)
4. Home Computer (5.1 Mix)
5. Computer Love (5.1 Mix)
6. Pocket Calculator (5.1 Mix)
7. Dentaku (5.1 Mix)
8. Electric Cafe (5.1 Mix)
9. The Telephone Call (5.1 Mix)
10. House Phone (5.1 Mix)
11. Sex Object (5.1 Mix)
12. Boing Boom Tschak (5.1 Mix)
13. Techno Pop (5.1 Mix)
14. Music Non Stop (5.1 Mix)
15. The Robots (5.1 mix)
16. Computer Love (5.1 Mix)
17. Pocket Calculator (5.1 Mix)
18. Dentaku (5.1 Mix)
19. Autobahn (5.1 mix)
20. Geiger Counter (5.1 mix)
21. Radioactivity (5.1 mix)
22. Trans Europe Express (5.1 Mix)
23. Metal On Metal (5.1 Mix)
24. Abzug (5.1 Mix)
25. Home Computer (5.1 Mix)
26. Boing Boom Tschak (5.1 Mix)
27. Techno Pop (5.1 Mix)
28. Music Non Stop (5.1 Mix)
29. Planet Of Visions (5.1 Mix)
30. Tour De France (5.1 Mix)
31. Prologue (5.1 Mix)
32. Etape 1 (5.1 Mix)
33. Chrono (5.1 Mix)
34. Etape 2 (5.1 Mix)
35. Vitamin (5.1 Mix)
36. Aero Dynamik (5.1 Mix)
37. Elektro Kardiogram (5.1 Mix)
38. La Forme (5.1 Mix)
39. Regeneration (5.1 Mix)
40. Numbers (Stereo Mix)
41. Computer World (Stereo Mix)
42. It's More Fun To Compute (Stereo Mix)
43. Home Computer (Stereo Mix)
44. Computer Love (Stereo Mix)
45. Pocket Calculator (Stereo Mix)
46. Dentaku (Stereo Mix)
47. Electric Cafe (Stereo Mix)
48. The Telephone Call (Stereo Mix)
49. House Phone (Stereo Mix)
50. Sex Object (Stereo Mix)
51. Boing Boom Tschak (Stereo Mix)
52. Techno Pop (Stereo Mix)
53. Music Non Stop (Stereo Mix)
54. The Robots (Stereo Mix)
55. Computer Love (Stereo Mix)
56. Pocket Calculator (Stereo Mix)
57. Dentaku (Stereo Mix)
58. Autobahn (Stereo Mix)
59. Geiger Counter (Stereo Mix)
60. Radioactivity (Stereo Mix)
61. Trans Europa Express (Stereo Mix)
62. Metal On Metal (Stereo Mix)
63. Abzug (Stereo Mix)
64. Home Computer (Stereo Mix)
65. Boing Boom Tschak (Stereo Mix)
66. Techno Pop (Stereo Mix)
67. Music Non Stop (Stereo Mix)
68. Planet Of Visions (Stereo Mix)
69. Tour De France (Stereo Mix)
70. Prologue (Stereo Mix)
71. Etape 1 (Stereo Mix)
72. Chrono (Stereo Mix)
73. Etape 2 (Stereo Mix)
74. Vitamin (Stereo Mix)
75. Aero Dynamik (Stereo Mix)
76. Elektro Kardiogram (Stereo Mix)
77. La Forme (Stereo Mix)
78. Regeneration (Stereo Mix)
79. Numbers (Headphone Surround 3D)
80. Computer World (Headphone Surround 3D)
81. It's More Fun To Compute (Headphone Surround 3D)
82. Home Computer (Headphone Surround 3D)
83. Computer Love (Headphone Surround 3D)
84. Pocket Calculator (Headphone Surround 3D)
85. Dentaku (Headphone Surround 3D)
86. Electric Cafe (Headphone Surround 3D)
87. The Telefon Call (Headphone Surround 3D)
88. House Phone (Headphone Surround 3D)
89. Sex Object (Headphone Surround 3D)
90. Boing Boom Tschak (Headphone Surround 3D)
91. Techno Pop (Headphone Surround 3D)
92. Music Non Stop (Headphone Surround 3D)
93. The Robots (Headphone Surround 3D)
94. Computer Love (Headphone Surround 3D)
95. Pocket Calculator (Headphone Surround 3D)
96. Dentaku (Headphone Surround 3D)
97. Autobahn (Headphone Surround 3D)
98. Geiger Counter (Headphone Surround 3D)
99. Radioactivity (Headphone Surround 3D)
100. Trans Europe Express (Headphone Surround 3D)
101. Metal On Metal (Headphone Surround 3D)
102. Abzug (Headphone Surround 3D)
103. Home Computer (Headphone Surround 3D)
104. Boing Boom Tschak (Headphone Surround 3D)
105. Techno Pop (Headphone Surround 3D)
106. Music Non Stop (Headphone Surround 3D)
107. Planet Of Visions (Headphone Surround 3D)
108. Tour De France (Headphone Surround 3D)
109. Prologue (Headphone Surround 3D)
110. Etape 1 (Headphone Surround 3D)
111. Chrono (Headphone Surround 3D)
112. Etape 2 (Headphone Surround 3D)
113. Vitamin (Headphone Surround 3D)
114. Aero Dynamik (Headphone Surround 3D)
115. Elektro Kardiogram (Headphone Surround 3D)
116. La Forme (Headphone Surround 3D)
117. Regeneration (Headphone Surround 3D)
Disc: 3
1. Autobahn (Bonus Content)
2. Kometenmelodie1 (Bonus Content)
3. Kometenmelodie2 (Bonus Content)
4. Mitternacht (Bonus Content)
5. Morgenspaziergang (Bonus Content)
6. Geiger Counter (Bonus Content)
7. Radioactivity (Bonus Content)
8. Radioland (Bonus Content)
9. Airwaves (Bonus Content)
10. Intermission (Bonus Content)
11. News (Bonus Content)
12. The Voice Of Energy (Bonus Content)
13. Antenna (Bonus Content)
14. Radio Stars (Bonus Content)
15. Uranium (Bonus Content)
16. Transistor (Bonus Content)
17. Ohm Sweet Ohm (Bonus Content)
18. Trans Europe Express (Bonus Content)
19. Metal On Metal (Bonus Content)
20. Abzug (Bonus Content)
21. Franz Schubert (Bonus Content)
22. Europe Endless (Bonus Content)
23. The Hall Of Mirrors (Bonus Content)
24. Showroom Dummies (Bonus Content)
25. The Man Machine (Bonus Content)
26. Spacelab (Bonus Content)
27. The Model (Bonus Content)
28. Neon Lights (Bonus Content)
29. The Robots (Bonus Content)
30. Metropolis (Bonus Content)
Disc: 4
1. Numbers (Bonus Content)
2. Computer World (Bonus Content)
3. It's More Fun To Compute (Bonus Content)
4. Home Computer (Bonus Content)
5. Computer Love (Bonus Content)
6. Pocket Calculator (Bonus Content)
7. Dentaku (Bonus Content)
8. Electric Cafe (Bonus Content)
9. The Telephone Call (Bonus Content)
10. House Phone (Bonus Content)
11. Sex Object (Bonus Content)
12. Boing Boom Tschak (Bonus Content)
13. Techno Pop (Bonus Content)
14. Music Non Stop (Bonus Content)
15. The Robots (Bonus Content)
16. Computer Love (Bonus Content)
17. Pocket Calculator (Bonus Content)
18. Dentaku (Bonus Content)
19. Autobahn (Bonus Content)
20. Geiger Counter (Bonus Content)
21. Trans Europe Express (Bonus Content)
22. Metal On Metal (Bonus Content)
23. Abzug (Bonus Content)
24. Home Computer (Bonus Content)
25. Boing Boom Tschak (Bonus Content)
26. Techno Pop (Bonus Content)
27. Music Non Stop (Bonus Content)
28. Planet Of Visions (Bonus Content)
29. Tour De France (Bonus Content)
30. Prologue (Bonus Content)
31. Etape 1 (Bonus Content)
32. Chrono (Bonus Content)
33. Etape 2 (Bonus Content)
34. Vitamin (Bonus Content)
35. Aero Dynamik (Bonus Content)
36. Elektro Kardiogram (Bonus Content)
37. La Forme (Bonus Content)
38. Regeneration (Bonus Content)