Saturday Deluxe / 17 August 2019
Careless Whisper at 35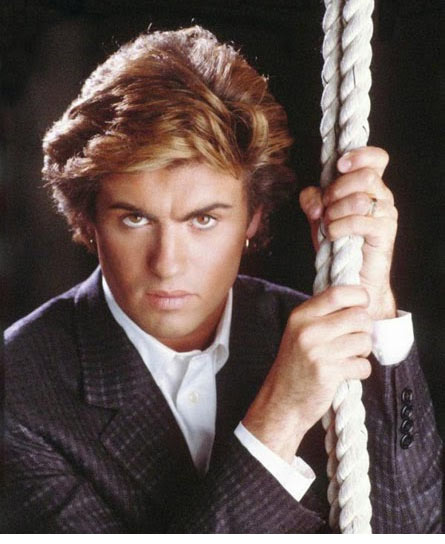 It's all a matter of timing. George Michael's Careless Whisper – which went to number one in the UK charts 35 years ago tomorrow – was the right song at exactly the right time.

In 1984, we all listened to the same radio stations, watched the same TV programmes (Top of the Pops) and 'mainstream' wasn't necessarily a dirty word. The 'baby boomer' generation were in their late thirties (ten years younger than my age now) while their kids were teenagers. There was a crossover period where we were both listening to the same music. Careless Whisper was like one of those Morecambe and Wise Christmas specials – it apparently effortlessly delivered the goods to a massive and expectant audience.

Even George and the Wham! team waited for the right time. They knew Careless Whisper – written when George was about 17 – was something special. They blocked attempts by the Innvervision label to release the first version – recorded at Muscle Shoals with Jerry Wexler – both because George wasn't happy with that recording and also because the timing just wasn't right. This was late 1983 and Wham! hadn't yet had a big hit single in the US and phase two of their short career – the Make It Big album, which would go on to spectacularly deliver the goods – wasn't ready.

The Jerry Wexler Version of 'Careless Whisper'

Only when Wake Me Up Before You Go Go had been a transatlantic number one, and George had re-recorded Careless Whisper with himself in the producer's seat, was Careless Whisper finally released in the summer of 1984 (in the US it was issued in early 1985).

The attribution with this single is rather confusing. In the UK it was definitely issued as a George solo single but that didn't stop it appearing on Wham!'s second album Make It Big, with not so much as an asterisk (and some small print) to suggest it was anything other than a Wham! song.

In America (and Japan) it was credited as "Wham! featuring George Michael" which makes even less sense, since all Wham! records feature George Michael. The final quirk with 'Careless Whisper' is that it is actually one of the few examples of a Wham! song that co-credits George's partner in crime, Andrew Ridgeley, as a songwriter (there are only three in total, the other two being 'Wham! Rap (Enjoy What You Do)' and 'Club Tropicana').

In the UK, 'Careless Whisper' was issued as a seven-inch single, two black vinyl 12-inch singles and a 12-inch picture disc. The rejected 'Jerry Wexler Version' (aka 'Special Version') still ended up on the B-side of the second 12-inch in the Britain (and on the Japanese 12-inch) but has never been issued again on any release since and remains unreleased on CD. There was an extended version of Careless Whisper which ran for about six and a half minutes (with that super dreamy atmospheric intro) while the B-side, in true Wham!/George Michael tradition, was an instrumental version (George was talented, but no one could ever accuse him of being prolific).

Let's cut to the chase. Careless Whisper sold two million copies in the US alone. Amazing. These are physical records that people walked into a shop and bought. That figure increases to six million worldwide and it reached number one in almost 25 countries. It was an absolute monster. George rather grumpily complained in 1991 that it was "not a particularly good lyric" and that it was "disillusioning for a writer" that something he wrote so 'flippantly' could mean so much to so many people. Bah, humbug.

Because this was the era of miming on TV, and George, in particular, was very wary of live TV performance anyway, it's rare to see a truly live performance of Careless Whisper in the original 1984 / 1985 era. Well here's a treat, George and Smokey Robinson performing the song together in May 1985 at the 'Motown Salutes the Apollo' event. The backing is not great and the legendary Smokey Robinson does his best (!), but what stands out here is the supreme vocal ability and talent of George himself. The crowd reaction seems a little muted until George takes it up to another level at around the 2.45 mark with the "tonight the music seems so loud…" break. This is brilliant.



George Michael didn't write that many songs, if truth be told, but the strength of his legacy is how massive the audience was when he was at his absolute peak. I love his early solo albums, but there's no doubt in my mind that 1984 was George at his best. Every single from Make It Big went to number one in the UK or America and as most people know, the non-album 'Last Christmas' only didn't get to number one because of the Band Aid single (it remains the best selling number two of all time, in the UK). So many great pop singles, but there's just something about 'Careless Whisper'. George would later say that he got bored of going for 'the jugular' with his songs. They would become more subtle, perhaps more sophisticated, but the pop genius of 'Careless Whisper' has never been surpassed.