Saturday Deluxe / 22 December 2018
"We love and remember him". George's family leave Xmas message…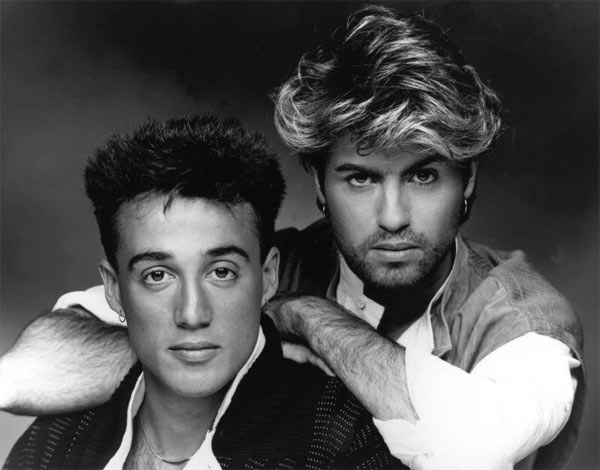 On the eve of the second anniversary of his death, George Michael's family and friends have left a touching message to his fans on his website.

Addressing fans as 'Lovelies' (George's favourite term for those devoted to him and his music) the message is a warm and positive one although Melanie, Yioda (George's sisters) Jack (his Dad, Kyriacos) & David (Austin, presumably) acknowledge that "life continues to have almost daily reminders of him, in one form or another…."

Referencing George's nickname of 'Yog' they also say that "In the face of disappointments, feeling that good people are doing only their best out in the world, in Yog's name is really heartening…."

After thanking fans for their "continued support" the message ends with a simple "We love and remember him".

There is a curious postscript though, which reads as follows:
"We are very excited about a couple of the first ever official projects to come in the following years, don't worry, we'll let you know what they are and when they'll arrive….
Thank you for your Patience."

Those words are interesting. "First ever official project" could mean anything but one assumes it is either a reissue (note the capital 'P' on Patience) or it could be the release of some unheard music. It also suggests, rather erroneously, that previous projects weren't 'official' when of course the recent reissue of Listen Without Prejudice was very much controlled by George and his team in conjunction with Sony Music.

On a related note, 14 months on from its TV debut, it's surprising that the Freedom documentary film wasn't scheduled for DVD/Blu-ray release in the latter part of this year. Things have never moved quickly in the world of George Michael and now that the singer and songwriter is sadly no longer with us, that doesn't appear to have changed.

You can read the full family statement on George's website. If you could choose the 'next' George Michael-related project, what would it be? Leave a comment on SDE.