Saturday Deluxe / 25 February 2023
Happy Birthday, George + Kate Bush, McCartney & Orbital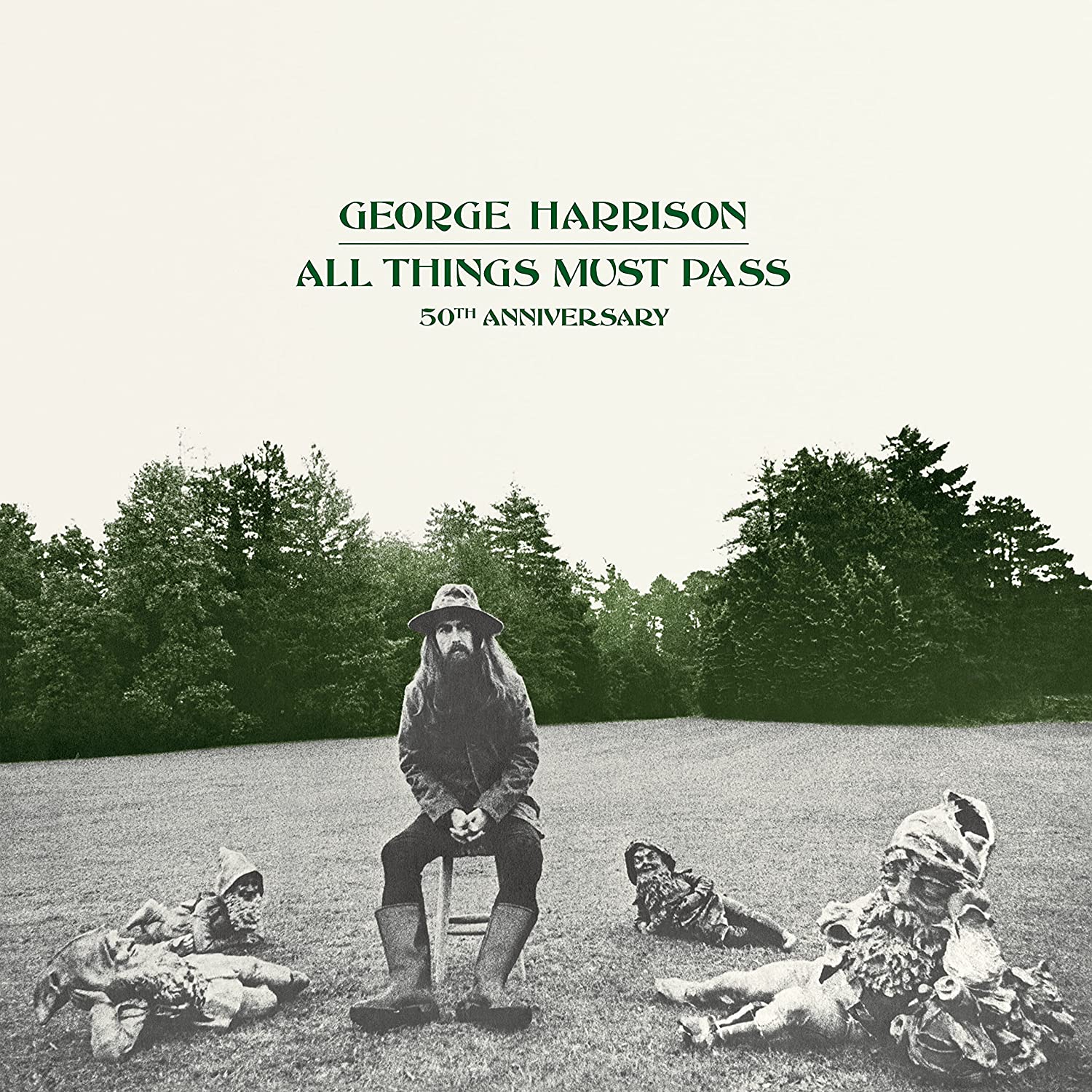 Today woud have been George Harrison's 80th birthday!
It's so sad to reflect on quite how young George was when he left us in late 2001, being still in his fifties. From a purely selfish fan point of view we wonder how much great music we've missed out on and what on-stage collaborations and live performances we could have enjoyed.
We had timed the release of the SDE blu-ray audio of Concert For George (now sold out) to be as close to George's birthday as possible and it was due out yesterday. Unfortunately, we've had some delays, mainly related to the authoring of the disc, which is happening in the US. So the plan has gone awry and in truth it's will probably be another three or four weeks before these will be ready to go out. Apologies to everyone who is waiting and I have emailed you all and there will be a further update in the coming weeks with more precise timings.
In the meantime here's one of my favourite George songs, to cheer you down.
---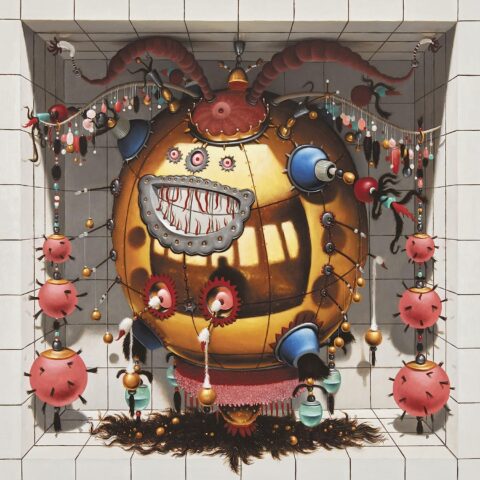 Orbital back in the UK top ten
Congratulations to Orbital and London Records for the success of Orbital's new album Optical Delusion. The band's 10th studio album entered the UK chart at number six yesterday, their first top 10 album this century! Music Week report that it sold more than 6,000 copies and of course the SDE-exclusive blu-ray played its part because all the UK sales counted towards the chart. The production run was 1750 copies. These have mostly shipped now so if you have received yours I'd love to know what you think! Ten Years After will be the next in the SDE Surround Series to ship (release date is 17 March), closely followed by Concert For George, which falls slightly out of sequence due to the issue described above.
---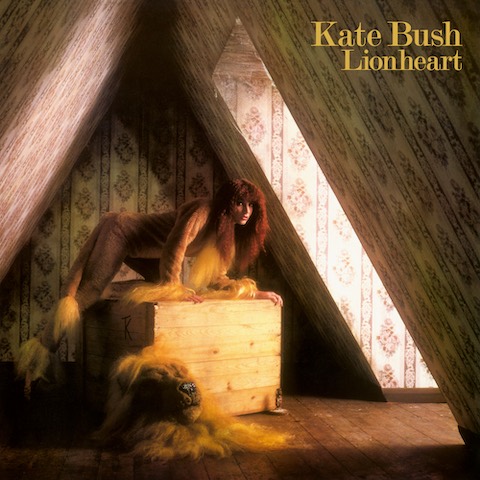 Who are The state51 Conspiracy?
Interesting news this week of course as Kate Bush announced that her label Fish People "are moving to The state51 Conspiracy" meaning that this company now have the rights to release all Kate's albums for the world, with the exception of the first three (The Kick Inside, LIonheart and Never For Ever) which are US-only. Kate was, of course, signed to EMI but then ended up at Warner Music Group when that company bought EMI Assets for $765 Million in 2013. The glacial pace at which Kate records albums means that she has never released a new studio album while at Warners (her last, 50 Words For Snow was issued in late 2012) although the Before The Dawn live album and the 2018 reissue campaign was overseen by that label.
Most people are likely to never have heard of where she is moving, but state51 describe themselves as a "completely independent, one-stop music company" who "believe in the power of being different". They were established in 1991 and are a 'collective' who are a record label but also 'do' music distribution, marketing and creative services.
They have a diverse list of artists on their roster, including Austin experimental music project Shit And Shine, and a Polish multi-instrumentalist called Waclaw Zimpel who practises "expert manipulation of urban-ritual electronics and loops" which are "anchored to a human perspective and folk-trance tradition". Very interesting, but mainstream, they ain't!
I actually have some personal experience of state51 because I was invited by a friend to what, if I recall correctly, was their Christmas party in 2017. It was in a complex of warehouse-type buildings in East London and it was fantastic. They had some weird and wonderful artists performing (including a man who sprang around the room making bird noises, whose name I forget) and there was all sorts of creative stuff happening, including T-shirt printing and the like. It felt as far from a traditional record company as you can imagine.
The main legacy for me of that night was seeing Canadian artist Gabrielle Papillion perform with her band. She was, maybe still is, signed to state51 in what I think was a licensing and distribution deal and I was blown away by her songs and the band's performance. Her album Keep The Fire (from 2017) its utterly sublime and I still play it often. After seeing her at this showcase/Christmas party I saw the band a few more times in London before they headed back off to Canada.
The big question is how and why did Kate's catalogue end up with state51? We don't know right now but it's a coup for them, but more importantly, I feel this is very good news for Kate Bush fans, because the non-corporate, creative environment may encourage her to have a more collaborative approach. Or to put it more simply, having hand-picked state51, Kate will surely enjoy working with her new team much more then the corporate behemoth that was forced upon her back in 2013. This could well mean the normally reticent Kate might suddenly be open to doing the kinds of things (expanded reissues, for example) that historically she has simply not been interested in. In fact, we know this to be the case since it has resulted in plans already in place to re-release Hounds Of Love.
---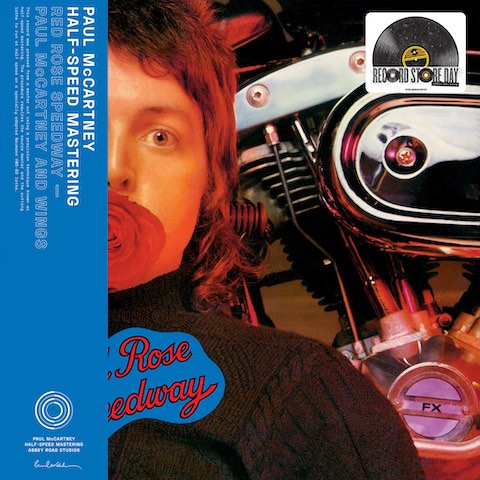 Paul McCartney announces Red Rose Speedway half-speed master
We'll get around to doing a Record Store Day round-up for 2023 very soon, but one thing that caught my attention was the not entirely surprising news that Paul McCartney is continuing with his half-speed mastered vinyl reissues with his 1973 album Red Rose Speedway. Credited to 'Paul McCartney and Wings' this was the fourth different Macca credit in a sequence of four albums – ('Paul McCartney', 'Paul and LInda McCartney', 'Wings' being the others).
The album was released on 30 April 1973 and so with Record Store Day being on 22 April this year, someone at MPL clearly decided it was close enough to the 50th anniversary, although of course if they'd left it one more week they'd have been only two days away, on Friday 28 April.
In theory, this RSD-only release should create stress for the Macca vinyl collector, but unless they are being pressed in tiny quantities I don't foresee any availability issues. McCartney, RAM and Wild Life half-speeds were not exactly flying off the SDE shop's shelves when we sold them a few years back. Possibly Macca vinyl reissue ennui.
With Band on the Run also released in December 1973 we should get another one of these this year, although Paul may opt to do something bigger for his best selling (and best?) album.
Of course the bigger question is when are we going to hear about the next Archive Collection reissue? RSD is traditionally a tease for a forthcoming campaign and McCartney fans are waiting for London Town and/or Back to the Egg reissues to 'finish off' the 1970s.
Red Rose Speedway is available at participating 'bricks and mortar' independent record shops on 22 April 2023.