Saturday Deluxe / 9 November 2019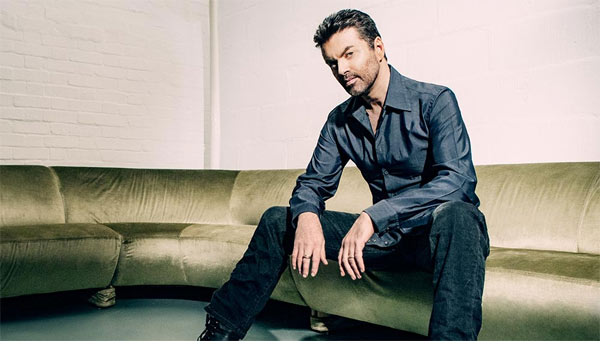 New George Michael song released
With much fanfare (cue an oh-so-predictable premiere on the Zoe Ball breakfast show) a new George Michael song was unveiled on Thursday. 'This Is How (We Want You To Get High)' features on the soundtrack to the new Emma Thompson-penned romantic comedy Last Christmas. The film features a character obsessed with George's music (Emilia Clarke's Kate) and features Wham! and GM songs throughout.

Anyone thinking of claiming that George would never have allowed his music to be used in this way, are apparently wrong, since Emma Thompson has confirmed he was onboard with the idea. She spoke to him and said "he loved the idea of the story and he loved elements of it that were socially conscious".
For George's manager (his old mate David Austin), his team, and the executives at Sony, this must have seemed like a gift. A way to build his 'legacy' get his streaming numbers up and attract news fans.
Sadly, Last Christmas (which is released next Friday in the UK, but is out in the US already) has not wowed critics. The BBC described it as "brutally unfunny and contrived" and even asks "what did George Michael do to deserve this?" while The Guardian isn't much better calling it a "clunky, charmless disappointment". Rolling Stone don't pull any punches either, with a scathing one-star review saying the film is "incredibly, shockingly, monumentally bad".
Without wanting to state the obvious, what this shows is that once you are dead, you are relying on other people to make good decisions on your behalf when it comes to – in George's case – your music and your legacy. In the three years since George passed away we've had a flawed album reissue (Listen Without Prejudice) a frankly awful documentary Freedom and now an apparently terrible movie, with George's music all over it!  Safe hands? I don't think so.
Even more astonishingly, this brand new George song has been wasted as part of the film tie-in. 'This Is How (We Want You To Get High)' is the last track on the soundtrack album, which is effectively a new George Michael compilation (it features 12 solo tracks and three Wham! songs).
I actually really like 'This Is How (We Want You To Get High)'. It's sophisticated, melodic, well-produced [the extended version is particularly good] and potentially the best thing with his name on it in well over a decade. But ultimately it is rather ruined by George's latter years fascination with mashing up his own voice (see 2011's horrendous New Order cover True Faith). It's very heavily treated in both the chorus and the verses. A 40-second long intro (and the outro) doesn't have this and is all the better for it. In fact it's very poignant hearing George at the end, singing of "dreaming of a sunnier day that never came" 'properly', with some gentle acoustic guitar accompaniment.
As we know, George was often his own worst enemy and his control-freakery – made obvious in Andrew Ridgeley's recent memoir – was as much a hindrance as it was a help. But he is no longer with us, so arguably it's an opportunity for his team to save him from himself. An example of this would be to withdraw cooperation from a film that looks like it's going to be a turkey, and perhaps not follow to the letter 'what George would have wanted' when it comes to the new song's vocal production.
Sometimes people are just wrong, and when they are no longer around those wrongs can be corrected, not continue to be enforced. Think about Stanley Kubrick refusing to allow A Clockwork Orange to be released in the UK for all those years. After his death in 1999 his wife Christiane and the family allowed this decision to be reversed quite quickly, and suddenly the work was available on VHS and DVD and could be screened in cinemas. We know it isn't what Stanley Kubrick wanted but on reflection it was probably the right decision.
Likewise, for a song that one assumes wasn't completely finished anyway, would it have been so bad to dial down on the vocal treatment and showcase that amazing voice? Turn something so close to being really good into something that actually IS really good?
What are your thoughts on both the new song and how George's team are managing his legacy in the wake of his 2016 death? Leave a comment.
Since the single isn't being issued physically, the only place to get it on CD or vinyl is the soundtrack to Last Christmas.
Compare prices and pre-order
George Michael & Wham!
Last Christmas - CD soundtrack
Compare prices and pre-order
George Michael & Wham!
Last Christmas - vinyl soundtrack
1 Last Christmas
2 Too Funky (Single Edit)
3 Fantasy
4 Praying for Time (Remastered)
5 Faith (Remastered)
6 Waiting for That Day (Remastered)
7 Heal the Pain (Remastered)
8 One More Try (Remastered)
9 Fastlove, Pt. 1
10 Everything She Wants (Edit)
11 Wake Me up Before You Go-Go
12 Move On
13 Freedom! '90 (Remastered)
14 Praying for Time (Live)
15 This Is How (We Want You to Get High)