SDE Reissue Preview for 2019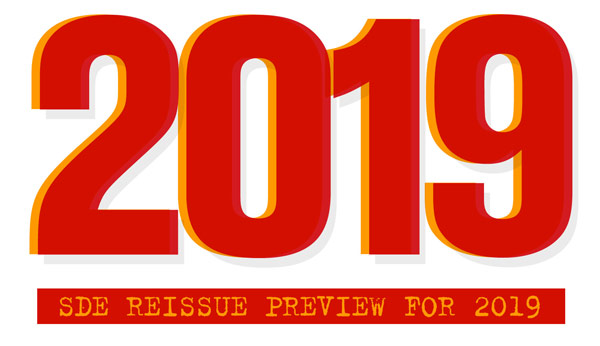 SDE's annual tradition is upon us. A chance to take a peak into the future and examine what the next 12 months might hold for music fans who enjoy reissues and box sets.
What follows – spoiler alert – is a look at reissues-yet-to-come. Both confirmed releases for the early part of 2019 and then a look at what is likely to happen or what could happen later on. Enjoy!


JANUARY 2019
Okay, we're a bit into January already, but the Paul Young CBS Singles Collection 1982-1994 box is almost due and I'm delighted with it, having worked on this for Demon Music… as others have commented this kind of CD single box which gathers up all the single-related rarities and remixes is very much regarded as the 'dream' box set for whoever-your-favourite-artist-may-be. This month the Buzzcocks anniversary vinyl is released and of course there's much sadness in the fact that Pete Shelley is no longer with us. The Vangelis album is probably worth a punt and Demon Records are also busy with a couple of 'spoken word' sets… I'm particularly looking forward to the Alan Partridge vinyl box.
Reissues, box sets and albums of interest in January include:
---
FEBRUARY 2019
No vinyl announced as yet for Trevor Horn's album, which is rather usual, although some people might regard that as refreshing, given just how much vinyl is on offer in February. There are also still signed copies available from his site, which is a bit of a no-brainer if you want to pick this title up, although do remember a special Japanese 2CD edition with a disc of instrumentals is also available for a premium. Some class acts listed below including Prince, David Sylvian and The Cardigans. The fact that those Prince albums have NEVER been pressed on vinyl before definitely adds to the excitement and of course they are purple vinyl pressings (yes, it'a bit cliched, but then most people buy a red Ferrari).
Reissues, box sets and albums of interest in February include:
---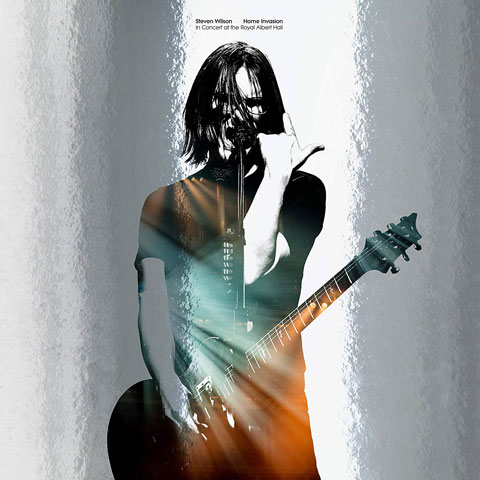 MARCH 2019
Reissues, box sets and albums of interest in March include:
APRIL 2019 & BEYOND
There will definitely be Pink Floyd releases this year. A second pressing of the Wish You Were Here SACD is already out and The Dark Side of the Moon is getting the same treatment. But what we're really waiting for is Animals. The 5.1 surround mix has already been confirmed by Roger Waters, so I'm expecting to see that during 2019.
So what on earth is happening with Tears For Fears? For the last three years I've been saying we might see a Seeds of Love reissue and it has conspicuously failed to arrive. As a reminder, like The Hurting and Songs From The Big Chair reissues – which were issued in 2013 and 2014 respectively – I was involved in helping to compile The Seeds of Love reissue, and research bonus material back in 2015. I know what's on it and it's amazing! Steven Wilson completed the 5.1 mix in that same year. The work has been done but the band have been working on a new album for the best part of FIVE YEARS and it seems they can't decide what gets priority. Things were looking great at the end of 2017 with the Rule The World greatest hits, the Royal Albert Hall show and some new material (particularly I Love You But I'm Lost ) but the momentum was somewhat lost with last year's postponed dates. Another tour is due to start in February, but worryingly Curt has tweeted some messages in the last few days that suggests all is not happy in the TFF camp right now. I don't know what's going on, but I do know that 2019 is the 30th anniversary of The Seeds of Love and if the box set doesn't come out this year, then we should all just pack up and go home.
2018 was also a disappointing year for INXS fans. The Kick re-re-reissue of 2017 was excellent and it seemed like that was laying the foundations for a wider archival campaign that would deliver deluxe editions for other great albums like Welcome To Wherever You Are. We actually know that this is going to happen at some point, because in late spring last year it was announced that Giles Martin would be INXS's 'executive music director' and role which amongst other things involved overseeing "the reissue of their studio albums, which will be repackaged, remixed and expanded for release through Universal Music Group (UMG) in partnership with Petrol Records." Well, if we get one album every two years this is going to take an age. Perhaps they will reissue a batch together, as was done for Crowded House in 2017. The thing is, Giles Martin has only got so much time; he is already 'Head of Audio & Sound' for Universal Music Group and 'Head of Sound Experience' for Sonos. That's two 'heads' straight off the bat. If we're not careful, someone will shove a broom up his arse as he's wandering around Abbey Road Studios and give him a 'Head of Sweeping the Floor' title! The reality is that with Universal as his paymasters, The Beatles will always get priority over INXS. Surround sound fans should be pleased though, because Martin is an enthusiast and he has lots of influence.
Talking of the Fab Four, after consecutive years with excellent expansive 50th anniversary reissues (Sgt. Pepper and 'The White Album') I expect this to continue in 2019 with a similar look at The Beatles' 1969 album Abbey Road. A release in September is likely with an announcement perhaps around June time and maybe in 2020 we'll finally get the Let It Be reissue everyone has been waiting for.
Paddy McAloon's I Trawl The Megahertz becomes a Prefab Sprout album in February but more reissues are rumoured for 2019. This is very exciting news of course, since the band's catalogue is LONG overdue for reissue, although to be clear, we don't want acoustic versions of all the albums as bonus material, Paddy! (see the Steve McQueen two-CD set in 2007). We want would like is a comprehensive selection of B-sides, remixes, rarities, demos and video content.
The Police vinyl box that emerged late last year was welcome but also acted as a reminder that, like Prefab Sprout, we really need expanded deluxe editions of the individual albums (or some kind of rarities box). The good news is that while unboxing the vinyl set recently, drummer Stewart Copeland said "pretty much everything on there has been heard one way or the other, so it's not new. For new, unheard tracks there'll be more coming down the pipe". Reggatta De Blanc is 40 years old this year, so watch this space.
When it comes to his own back catalogue, Sting has also been rather negligent. While we'd all love to see an expanded The Dream of the Blue Turtles, or Nothing Like The Sun, what we are going to get in 2019 is an album of 'reimagined' (posh word for re-recorded) versions of some of his songs. This ties in with his 'My Songs' tour and a new version of 1999's Brand New Day is already available to stream and download.
What we do know we're getting is a Blondie box set, because Universal have already told us! We even know the details: all six albums remastered and two bonus albums with rare tracks and "previously unreleased curiosities". Thankfully this will be released on CD as well vinyl. This set is expected in the autumn.
2018 was the seventh consecutive year where Duran Duran didn't reissue any album or put out any kind of archival box set project and I'm not expecting that to change in 2019. The band continue to destroy their legacy and alienate their fanbase by ignoring their past and fussing over new albums, which take an age to record and often try, in vain, to keep the band sounding 'hip' and current (the disappointing Paper Gods included collaborations with Mr Hudson, Kiesza, Janelle Monáe and Jonas Bjerre). I still love some of their music, but personally I've really gone off the band. They are so out of touch and would do well to remember that their fans are 40 and 50-year olds many of whom still enjoy buying physical music and reissues. The band have issued nine albums since (and including) 1990's Liberty and none of them have been reissued or remastered. These includes wilderness years flops like Pop Trash (2000), big hits like 'The Wedding Album' (1993) and the still-unreleased-in-the-UK Medazzaland (1997) What are they doing?!
As reported last year, ABBA have recorded two new songs – something Benny and Bjorn described as "an extremely joyful experience" – but these have now been delayed and won't be made available until probably the summer of 2019. How these tracks will be delivered is the interesting question. Will they record a few more and come up with ABBA's first studio album of new material since 1981's The Visitors (yes, please), or will they be tacked onto an updated greatest hits (no, thanks).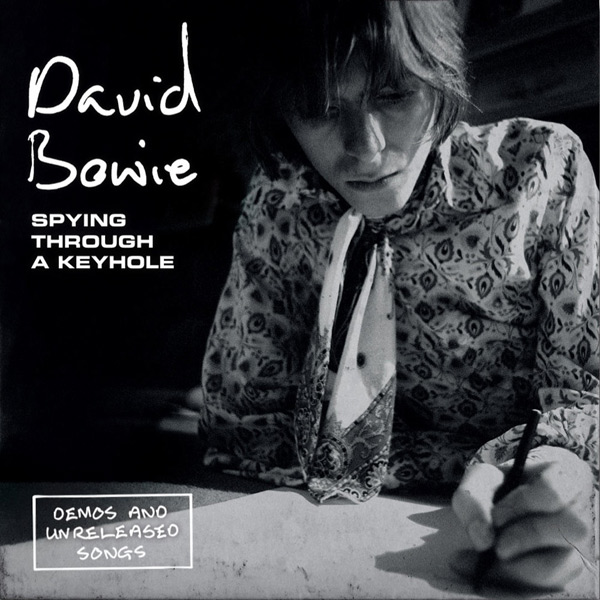 The stall appears to have been set out by Parlophone and David Bowie's team already for 2019 with the announcement about the Spying Through A Keyhole box set. This year looks to be about 50th anniversaries; the 'Space Oddity' single, the David Bowie/Space Oddity album. Maybe they are taking a break from the 'era' mega boxes that we've enjoyed for the last four years.
I expect we'll see some more Paul McCartney archive reissues around October time, perhaps Flaming Pie or maybe Paul will 'finish off' the 1970s with a London Town / Back To The Egg pairing. We have been promised an Egypt Station super deluxe so we should hear more on that in the next few months. We may also get some more of those ad hoc coloured vinyl reissues in the summer.
Having worked through their catalogue (very successfully) on vinyl, do Sony have further plans for Eurythmics? The only obvious anniversaries are the 30th for We Too Are One (no one wants to start there) and the 35th anniversary for 1984 (For The Love Of Big Brother). Universal own the latter but didn't even bother issuing a proper black vinyl edition after the RSD red vinyl last year, even though Dave Stewart said he would "campaign for it" when I spoke to him last year. So that's currently out of print.
Although non-tory-voter Kate Bush appears to have been relatively busy of late (Before The Dawn, live album, reissues) it has actually been over seven years since her last studio album, 50 Words For Snow. This gap is beaten only by the 12 years between The Red Shoes and Aerial. Only a fool would predict when a new Kate Bush album will arrive, but I have a sneaky suspicion (not a prediction!) that something could emerge in the next 12 months. There's obviously LOADS of things she could do in terms of archival projects, such as issue a blu-ray of promo videos and TV appearances, start a Kate-in-5.1 surround sound campaign, put out an updated and revised Whole Story compilation, restore and reissue her Live at Hammersmith Odeon video (the 'Live On Stage' EP was noticeable by its absence on the reissues). Anyone for a 30th anniversary Sensual World super deluxe?
---
Lloyd Cole is currently mixing a new album in Berlin, and Howard Jones will also release a new long-player called Transform in May. It's quite likely that we will see further HoJo (as nobody refers to him) reissues from Cherry Red in the second part of 2019, while Lloyd has been making noises about a possible vinyl set for a while, but I don't think Universal want to do it, so he needs to find a label that will license it from them.
a-ha are back on tour in 2019 playing the Hunting High and Low album in full. After the 2015 super deluxe, there's not much more to do with that record (save for a possible 5.1 mix, if the tapes are still available) but 'Take On Me' is 35 years old this year – it was issued in 1984 before it became a hit in 1985 – and we may see some kind of limited physical release around that. In terms of other albums, we are still waiting on the deluxe reissues (likely to be 2CD) of 200o's Major Earth Minor Sky and Lifelines (2002). Although they are basically done, I've asked Paul Waaktaar-Savoy about these twice and he refuses to commit to a date!
If Neil Young is to be believed then we will finally see volume two of his fabled archives series in May, although this is not one you want to hold your breath over, because Mr Daryl Hannah isn't the most reliable witness. I said last year that I didn't see much happening with George Michael and/or Wham! reissues and that proved to be correct – nothing happened. I would love to say that the control-freakery and missed opportunities of the past (see: "For The Loyal" on '25') will be left behind but I fear not. I am the ghost of GM reissues-to-come and taking AGES over things and then not getting them right is what I foresee.
Paul Sinclair. Editor, SuperDeluxeEdition.com.
---
Know about any box sets happening this year? Leave a comment with the details