SDE Reissue Preview for 2020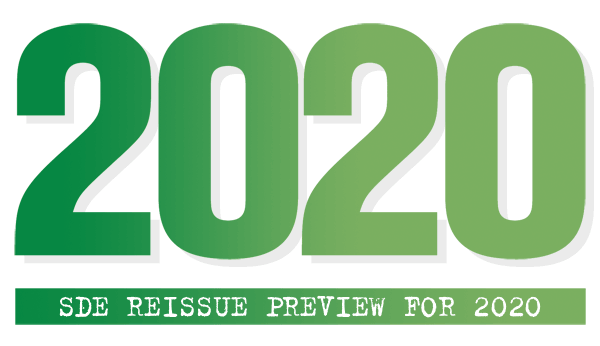 For the sixth consecutive year, SDE takes the hand of the spirit of Reissues-Yet-To-Come for a peak into the future. We'll examine what the next 12 months might offer for the discerning consumer we like to call 'the SDE reader'. Album reissues, box sets, deluxe editions… you name it. 
What follows covers both confirmed releases for the early part of 2020 and then some good old fashioned speculation and conjecture – a look at what is likely to happen or what could happen later on. Enjoy!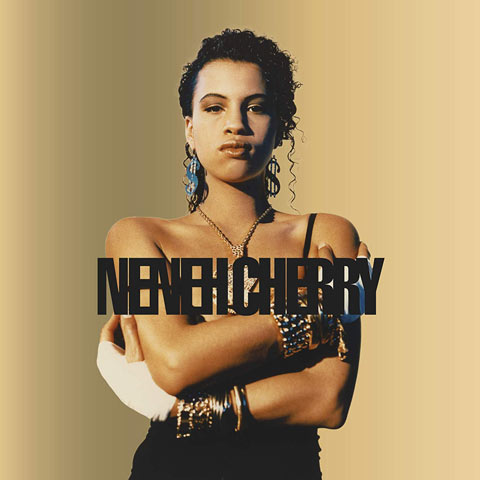 If you look at the list below it's not a bad start to the year. The really big box is the delayed Depeche Mode 18CD effort and Supergrass, which has had mixed feedback thus far mainly because not only does it mix CDs and vinyl (13 CDs + 6 vinyl LPs) but the vinyl records are picture discs, rendering them slightly useless if you want to play them for audio fidelity purposes. A new Pet Shop Boys album is always something to look forward to and it's great to see Neneh Cherry's Raw Like Sushi being reissued, although it's arguably overpriced (particularly the 3CD set).
Reissues, box sets and albums of interest in January include:

We already know that Simple Minds Street Fighting Years box is happening, because the band have told us. The release date hasn't been confirmed by it should be issued in February. George Michael's Symphonica vinyl reissue is not officially confirmed but seems legit and is the kind of thing the his estate would approve and is also a relatively easy thing for the label to reproduce. Expect some more Bruce Springsteen vinyl reissues in this month, and indeed you can already pre-order a 2LP version of The Rising on Amazon in the USA.
Reissues, box sets and albums of interest in February include:
---
Good to see another Alan Parsons Project reissue which like previous sets includes a 5.1 surround mix on a blu-ray in the box.
Reissues, box sets and albums of interest in March include:
APRIL 2019 & BEYOND
Roachford will release a new album Twice in a Lifetime (signed CDs available via Amazon UK) and The The will release their Tim Pope-directed 'comeback' concert which was filmed at the Royal Albert Hall in 2018 (I was there and you can read the SDE review).
The Manic Street Preachers look like they will finally reissue their second album Gold Against The Soul, judging by this instagram post from last December and Duran Duran will release a new album this year, five years after Paper Gods. They've been working with Blur guitarist Graham Coxon, so it could be interesting, although I admit my natural state with an impending DD album is fear rather than excitement. What this all but guarantees is that they'll be no Duran reissues in 2020. There can't get around to doing it when they have no new record out (the last four years) then how are they going to find the time when they are promoting a new long-player? I'm not normally one to say this, but you do wonder why they bother. Maybe they need to adopt the a-ha mentality of combining interesting touring formats (playing whole albums) and celebrating the past.
Let's discuss the elephant in the room: Tears For Fears. We were hoping that the Seeds of Love reissue would come out last year, but sadly that wasn't to be. We don't know what the situation with the 'new album' is either, but I can tell you that there will definitely be 'reissue activity' in 2020. Patience should be rewarded, finally.
With 2019 being a non-Archive Collection release year for Paul McCartney, the series will continue this year. While most fans want either London Town and/or Back to the Egg reissued (which would neatly conclude the reissues of Paul's 1970s/Wings era) it's looking highly likely that Flaming Pie is next, with July touted as the release date. There's an outside chance more could follow later in the year but it's not probable. Paul has reissued two albums in a year on four separate occasions (McCartney I & II, Venus & Mars & At The Speed of Sound, Tug of War & Pipes of Peace and Wild Life & Red Rose Speedway) but on each occasion these were issued together. There has never been two separate reissue campaigns in one 12-month period. Having said that, we could well get some more coloured vinyl reissues of other albums.
The Beatles' Let It Be film is being reissued in 2020. Peter Jackson has been working on a new version for Apple (which in all likelihood won't be called Let It Be) but the original will also be restored as part of this process. It seems all but an inevitability that Universal will want to re-release the album for its 50th anniversary, but unlike the last three reissues (Sgt. Pepper, The White Album & Abbey Road) Let It Be has already been reissued, when Let It Be Naked was released in 2003 (complete with Fly On The Wall bonus disc). Paul, Ringo, Olivia and Yoko may not be inclined to dig back into the archives again for this rather unhappy period, although perhaps they can be persuaded. Certainly a surround sound mix is highly likely, given that one will be created anyway, for the film.
Roger Waters said unequivocally in a radio interview in 2018 that Pink Floyd's Animals had been mixed for 5.1 for a reissue and even went into specifics of how Aubrey 'Po' Powell had new photos of Battersea Power Station for the cover. I think there's a decent chance that this will see the light of day sometime in the next 12 months. In the meantime Analogue Productions are issuing an SACD version of The Dark Side of the Moon. This is this features the same surround mix as the one in the 2011 Immersion box set and will be packaged like the Wish You Were Here SACD (available via Acoustic Sounds).
Last year we enjoyed the excellent David Bowie Conversation Piece box set, with Parlophone taking a break from the 'era' multi-album box sets. I'd love them to continue with the Conversation Piece approach (perhaps cover The Man Who Sold The World/Hunky Dory years), but I think it's more likely that we'll be back to the big box sets. Clearly we are now 'in' the 1990s which saw Bowie return to a more creative (rather than commercial) mindset with excellent albums like The Buddha of Suburbia, Black Tie White Noise and Outside (to name but three). The question will be whether Tin Machine will be treated separately or not.
2019 was a great year for Prince fans with the wonderful 1999 reissue (which was SDE's best box of the year). The reissue programme continues and another major album and sizeable box set should appear later this year.
Steven Wilson will issue his sixth studio album in 2020 with tour dates already in place in the autumn and Peter Gabriel's Rated PG album (issued as a vinyl picture disc for RSD 2019) is coming to CD this year, although what we really want is the Flotsam and Jetsam B-side/rarities collection issued physically.
The Doors' Morrison Hotel is 50 years old in February so there's a decent chance Rhino will follow up preview reissues (like last year's Soft Parade) with an anniversary edition of this album and I'd like to see Jethro Tull's Benefit (also 50 in 2020) reissued again in the 'book' format that has worked so well in recent years. Also if Sting has a quiet solo year and all parties can agreed, it would be nice to finally see a Police box set issued with unreleased material, and will Universal Music managed to actually issue the Blondie Complete Studio Recordings.
Howard Jones' reissue programme will definitely continue with Cherry Red planning on releasing a remastered and expanded version of his fourth album Cross That Line in June. It's a great record, co-produced by the Tears For Fears' 'backroom boys' Chris Hughes, Ross Cullum and Ian Stanley.
Kate Bush hasn't issued a new studio album for eight years (the second longest gap in her career) so it would be great to see something new emerge in 2020, although only a fool would try and predict it. A new 'best of' is long overdue (just the 34 years since the last) but one imagines that Kate probably feels like she's revisited the past more than enough in recent times with those welcome – but flawed – box sets of 2018. Hounds of Love is 35 this year and what would we give for a Marillion/Jethro Tull style five-disc reissue with a Steven Wilson 5.1 mix!!?
There were rumours of a Madonna Like A Prayer reissue late last year (with listings on some European websites to support it). We all know that Madonna has shunned reissues thus far and is busy touring her new album, so I'm not totally convinced, but it's a fantastic album and I'd certainly love to see this expanded properly.
Eurythmics' Be Yourself Tonight is 35 years old in 2020 and if Sony, Dave and Annie could all get on the same page and sign off on it, this album wouldn't be a bad place to start some expanded reissues, since it includes more UK top 20 hits than any of their other albums and of course it includes their only British number one ('There Must Be An Angel (Playing with my Heart)') as well as the US top five hit 'Would I Lie To You?'
---
There will inevitably be plenty of releases that will come as if from nowhere, to surprise, delight (and maybe disappoint) us along the way. That's part of the fun. If you are aware of some great impending reissue then leave a comment about it. Please enjoy expanding your physical music collection in 2020!