SDE Reissue Preview for 2022
SDE looks ahead to the coming year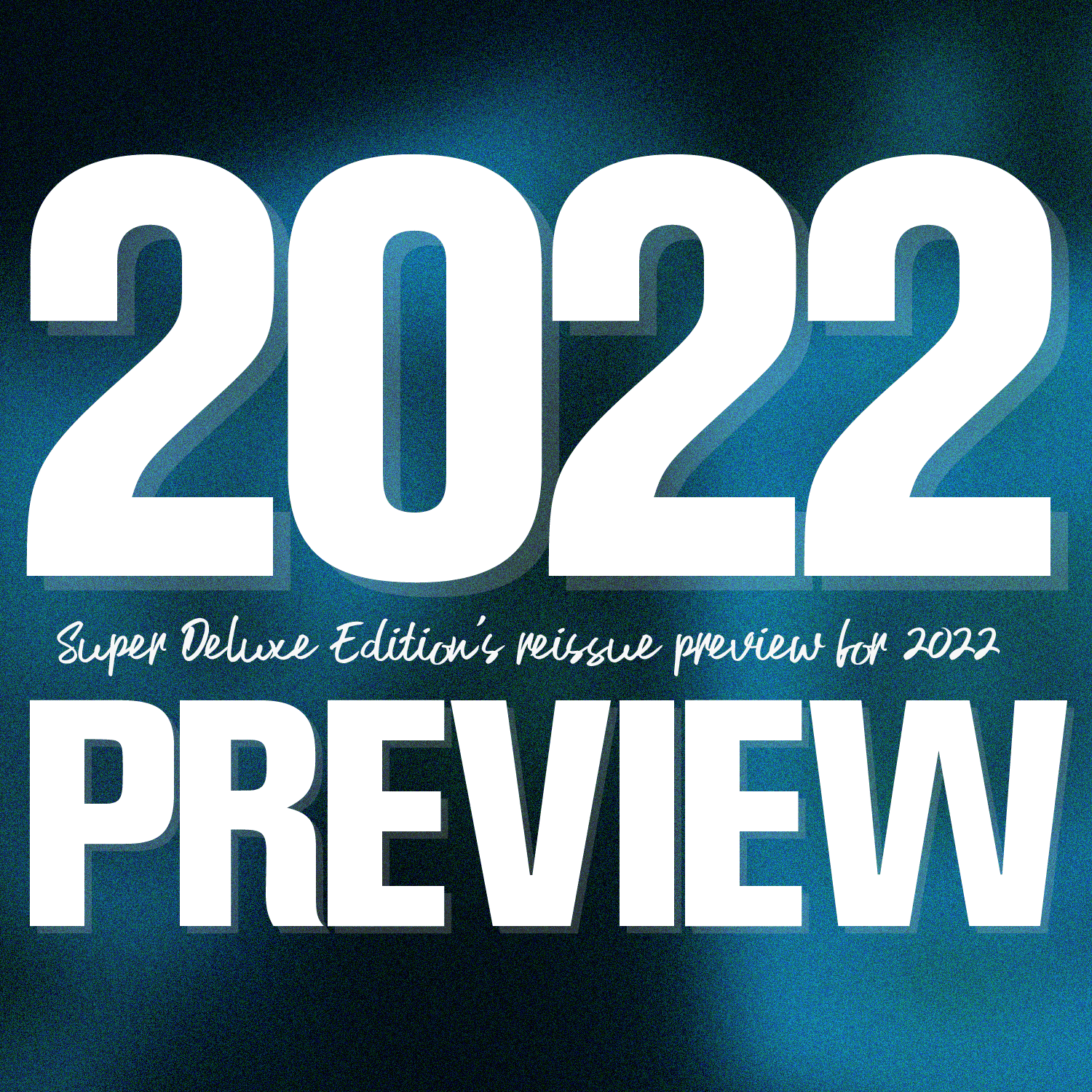 Welcome to the traditional SDE reissue preview for the year ahead! As usual we will start with the first three months of this year where we have confirmed releases and then move on to what we know/think/presume/hope will be reissued later in the year. Of course they'll be plenty of things not covered, so please as well as offering your thoughts on reissues mentioned below, do chip in with forthcoming products you know about that SDE hasn't mentioned! You can do this via the comments section.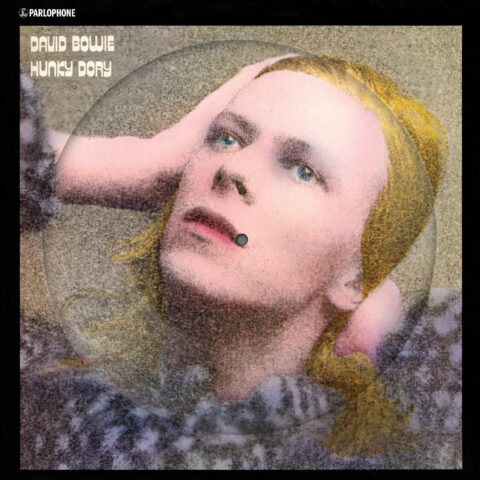 January is looking a little bit more healthy than last year which suffered badly due to the COVID pandemic. There's nothing ludicrously expensive and plenty of cheap products that have appeal like the Nik Kershaw and Frankie Goes To Hollywood 'Essential' collections.That much-delayed Peter Cetera 6CD box will finally be released, I am assured, and don't forget about the coloured vinyl edition of Paul Young's The Secret of Association. Not only does it have bonus tracks but the SDE shop is selling signed copies!
Reissues, box sets and albums of interest in January include:
---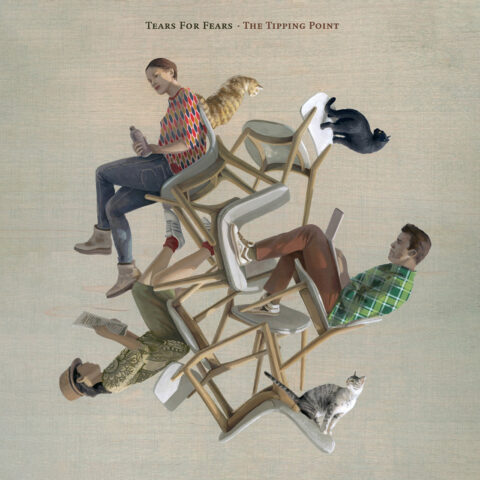 The big news in February is that Tears For Fears will release their first album in over 17 years! That's one helluva wait but I can assure you it's excellent. On the reissue front, the Dodgy 8CD A&M Years box set is one I'm really looking forward to.
Reissues, box sets and albums of interest in February include:
---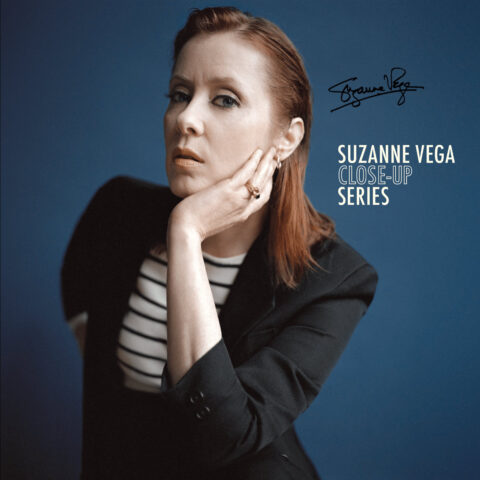 Confirmed releases are thinning out a bit, by the time we get to March, but the Suzanne Vega box is one that stands out for me. It has that wonderful front cover photo (an improvement on the plain cover used on that limited CD box), is pressed on four different coloured vinyl records and comes as an attractive 'bookset'. There are still SIGNED copies available via Suzanne's shop priced at £120. If that's too much, then unsigned versions are available on Amazon in the UK for £85.
Reissues, box sets and albums of interest in March include:
---
April 2022 and beyond
Now let's looks ahead to the rest of the year with some featured artists and more reissue summaries, below.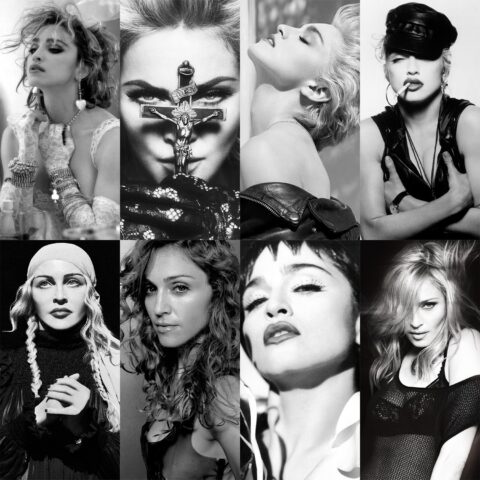 Madonna
We know that the long-awaited Madonna reissues will start this year because Warner Music Group and Madonna told us in August 2021. The good news is that this will be a the start of a "multi-year catalog series" (similar wording as was used in 2010 for the start of Paul McCartney's still running Archive Collection series), but the bad news is that Madge herself will "personally curate" the physical deluxe reissues. When the artist themselves take the reigns, it normally doesn't end well (hey there, Phil Collins). Hopefully, this is marketing guff and someone who knows what they are doing will be behind the wheel. We were told the first release would be announced "soon" five months ago, so surely we'll get some news…er, soon. The big question is which album they will start with. SDE readers voted by a large margin for the first album, Madonna, but we'll have to wait and see. If we're talking anniversaries, then Erotica is 30 this year, but it's fair to say that it's very unlikely that they'd start with that album. Madonna's debut is 40 in 2023 so could they – would they – hold fire on that album for a further year? If so, then what will happen this year? The first single 'Everybody' is 40 in October, but that's nearly a year away. There was talk of "unique releases for special events" which suggests we may get something for this year's Record Store Day. Labels do like to start 'big' to generate momentum and excitement so one of the 'Likes' – "… A Virgin" or "…A Prayer" – is a distinct possibility.
---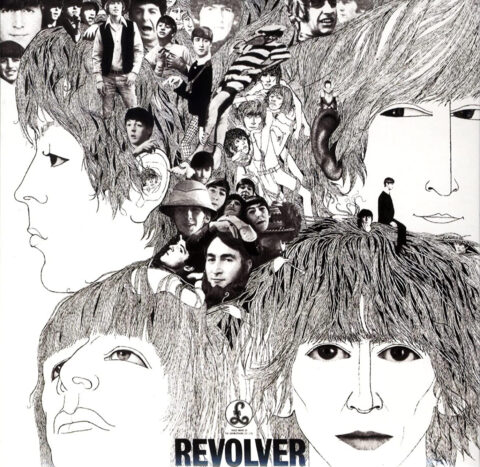 The Beatles
Everywhere you look there's Beatles-related anniversaries so really ANYTHING could happen in 2022. It's the 60th anniversary of the UK release of Love Me Do, in October, for example. The most popular reissue for fans would almost certainly be a super deluxe edition of the Revolver album from 1966. This would see Giles Martin start to work backwards from Sgt. Pepper. There has been plenty of debate about whether the technology exists ('de-mixing' and the like) to allow for a worthwhile new stereo mix (and by extension a 5.1/Atmos mix) and indeed when SDE spoke to Giles last year we covered that topic. I get the feeling the decision has probably already been made (in the affirmative) but they are keeping their cards close to their chest. That doesn't mean it will happen this year – there is no longer any pressure to keep to a 50th anniversary – so we'll have to wait and see what transpires. Now that The Beatles: Get Back documentary has been available for six weeks or so, fans might be hoping for some kind of Let It Be part 2 reissue that includes the documentary and perhaps some audio that wasn't included in the 2021 box set – in particular, the entire rooftop concert as an audio-only experience. I think Apple might sanction a standalone rooftop concert release on CD and vinyl (with perhaps a deluxe edition with surround sound etc.), given that it was omitted almost entirely from the Let It Be box, but I don't see them revisiting any further sessions from Let It Be.
---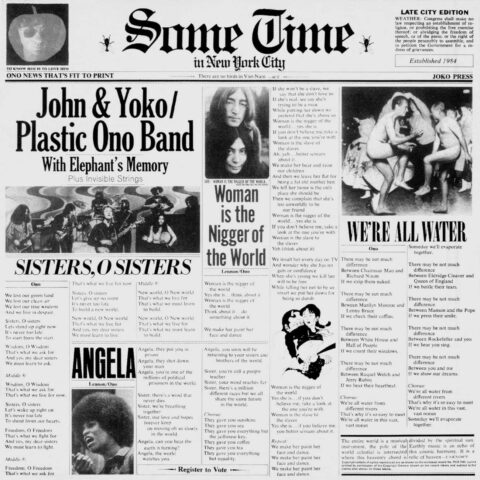 John Lennon
The John Lennon reissue campaign has been a revelation and so far we've had three stunning deluxe sets: Imagine, Gimme Some Truth (a greatest hits) and the John Lennon/Plastic Ono Band album. SDE expects 1972's Some Time in New York City album to be next, with most likely an autumn release date. This is a double album, part studio and part live recordings (the latter dubbed Live Jam). It features the band Elephant's Memory and was produced by John and Phil Spector. Very political and not particularly well received – or even that well known these days – it will be interesting to see what the team do with the source material on the way to their 'Ultimate MIxes'. Fun fact: John Lennon was reportedly annoyed when Jethro Tull's Thick As A Brick hit the shops three months earlier (in the USA) as it used the same newspaper cover idea and therefore lessened the visual impact of his own album.
---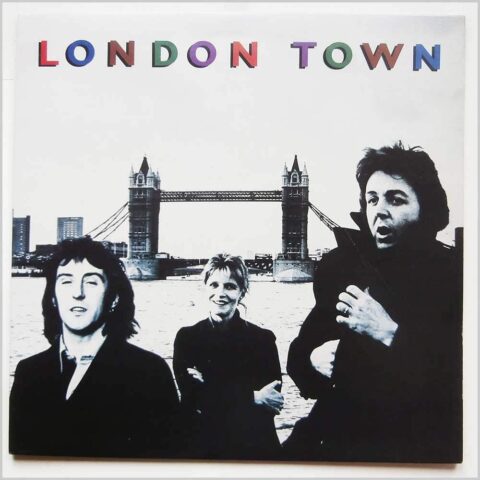 Paul McCartney
Last year was the third year since Paul McCartney kicked off his Archive Collection campaign over a decade ago that no reissue for forthcoming (the other two were 2019 and 2016). This means that in the three years since the December 2018 double whammy of Wild Life and Red Rose Speedway we've had just the one reissue: Flaming Pie. The problem is that Paul McCartney is always so busy on other projects, as this year has shown. In 2021 there was The Lyrics book, a cookbook, two documentaries (the Rick Rubin 1-2-3 min-series and of course The Beatles: Get Back) a Royal Mail stamps initiative, the Let It Be box set and the McCartney III Imagined remix album. Still all this lack of activity on the Archive Collection front means SDE is fairly confident that we will get a reissue this year and the smart money is on Paul 'finishing' the 1970s by re-releasing 1978's London Town and 1979's Back to the Egg at the same time. There are no guarantees in life, but I can't see Paul prioritising any other album above these. Press to Play (1986) we know was a commercial disaster and not an album Paul is likely to look back fondly on and while it contains a couple of Elvis Costello co-writes, Off The Ground (1993) is rather an inferior sequel to Flowers in the Dirt, delivered no major UK or US hits and has aged particularly badly. Everything else was issued post 2001 and feels too recent. One thing we should consider is that Paul might be tempted back to Band on the Run for what would be a fourth reissue for its 50th anniversary, although if that were to happen it wouldn't be until 2023.
---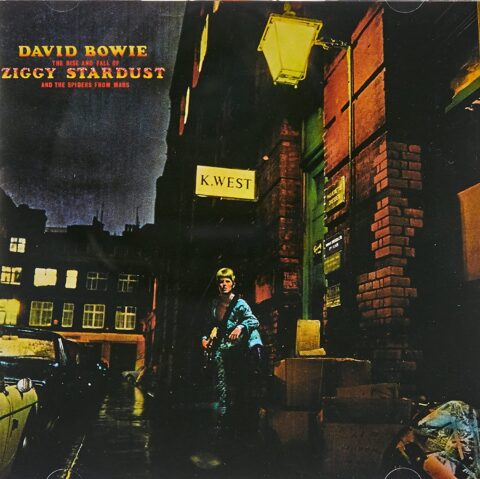 David Bowie
With no David Bowie 'era' boxes to worry about in 2022 (the rights to the post-millennium albums don't revert to Warner Music for a few more years) the label are likely to focus on Hunky Dory and The Rise and Fall of Ziggy Stardust and the Spiders from Mars this year. We've already had the announcement about the vinyl picture disc but expect a Conversation Piece style multi-disc deluxe package that will cover both albums. These will be CD sets, although whether Warners have the capacity to put out big vinyl boxes as well, with the current production challenges, remains to be seen. We may well get an announcement on this in the coming week with what would have been David's 75th birthday approaching.
---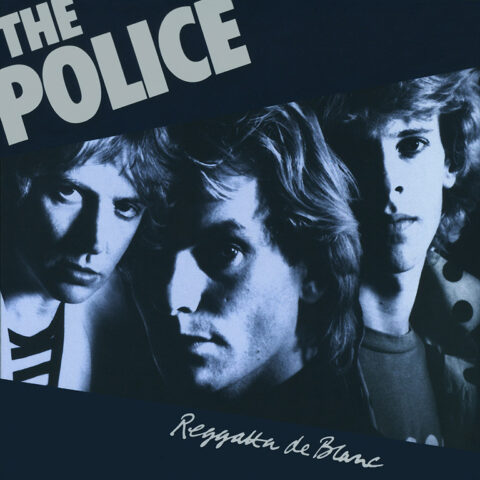 The Police
Andy Summers told SDE last August that there is "gigantic 10-year plan to release Police material" which sounds great, although he didn't say when this 10-year plan would start! However, we do know that the first album to be reissued as a box set will be 1979's Regatta De Blanc and while there's no ruling out Blondie-style delays, Summers was quite specific, telling this site that "There's a four-disc version of Regatta De Blanc coming… with a lot of extra tracks". Police reissues are so long overdue, this is going to be a big deal when it finally happens. The one threat is that Sting solo projects seem to automatically take precedent so let's hope Mr Sumner isn't planning an album of covers or some such nonsense for 2022!
---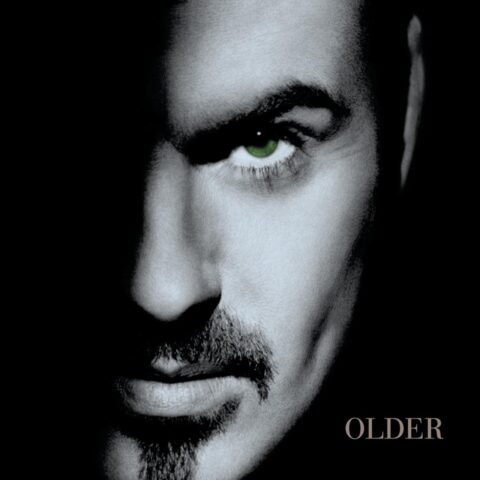 George Michael
On New Year's Day, the official George Michael twitter account tweeted: "2022 marks an exciting year for George and his music and we can't wait to share it all with you". Before you get your hopes up, they also told us in May last year that "There's also something very special to come later this year…" regarding Older and that didn't happen. Let's not forget that a 25th anniversary edition of Listen Without Prejudice was supposed to be released in 2015. It was eventually announced in September 2016 for release in November of that year, only to be delayed to March 2017. Tragic events then intervened and it didn't come out until October 2017. Even the Faith reissue, which was originally scheduled for September 2010, was delayed until the end of January 2011 because George was jailed after admitting driving while unfit through drugs and possessing two cannabis cigarettes. In late 2019, SDE reported on a vinyl reissue of Symphonica which we independently had confirmed was in the works, but it now appears to have been shelved or at least put on the back-burner. Everyone who pre-ordered it via Amazon in the UK got a cancellation email recently. All this should serve as a reminder that anything George Michael-related is cursed to be delayed, often repeatedly. Unlike Prince, whose untimely death served to remove all the reissue-roadblocks, George's passing has made no difference at all. His reluctance to green-light reissue campaigns, and his dithering when he was eventually talked into them, has set the tone for the last five years where no major reissue projects have been delivered (LWP doesn't count since it was effectively done before George's passing). Activity these days is mostly around legacy and brand rather than reissues and physical product. While this is intensely frustrating for fans, the irony is, all this faffing around and doing next to nothing is probably WHAT GEORGE WOULD HAVE WANTED. Having said all of that, SDE is expecting Sony to deliver a belated Older 25 reissue in 2022 and we can only wait to see what form this takes. Anyone hoping for any Wham!-related reissues (like Make It Bigger) is likely to be disappointed.
---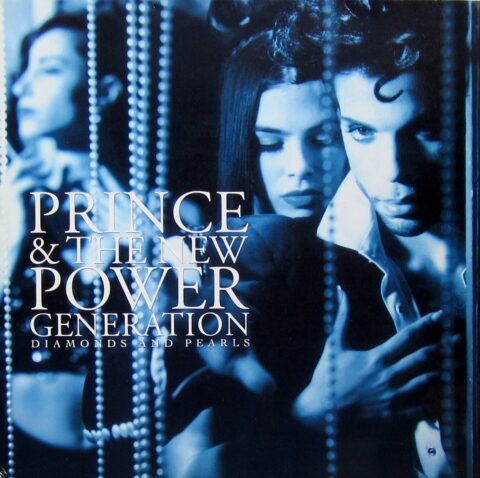 Prince
Welcome 2 America was a fantastic surprise, but 2021 was still disappointing in that there was no major reissue of a classic Prince album, as had been the case in 2018 (1999) and 2020 (Sign O' The Times). SDE understands that the vinyl production chaos played a big part in this, given that 13 vinyl records were required to service the Sign O' The Times super deluxe. We should have been enjoying a 30th anniversary Diamonds and Pearls reissue but that is now likely to emerge in 2022 although we may have to wait until summer/autumn for this to be delivered.
---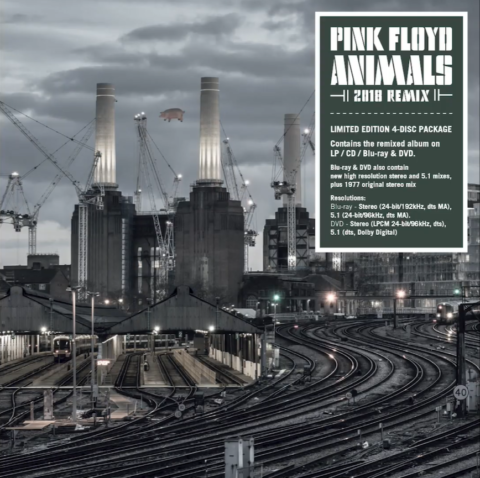 Pink Floyd
Despite all the bitching, it does appear as if, four years later, the new stereo and 5.1 remixes of Pink Floyd's Animals will finally be released this year. This is confirmed by the Mortal Remains exhibition in LA which has a large print of the 'new' album cover with a card underneath saying that the "anticipated release" for the Animals box set is June 2022. Of course that's not exactly legally binding and we could see further delays. Also, Dolby Atmos is where it's at these days, so I wonder if they've been tempted to create an Atmos mix as well as the standard 5.1 version? Probably not.
---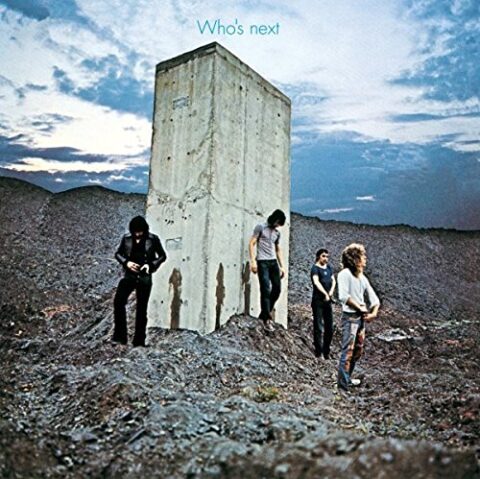 The Who
We already know that the next Who box set will be the 1971 classic, Who's Next. It contains two trademark Who songs in 'Won't Get Fooled Again' and 'Baba O'Reily'. Expect demos / outtakes from the Lifehouse project, surround mixes and more. Pete Townshend posted some behind-the-scenes videos of some of the tape transfer/restoration work last year, which confirmed the project was happening.
---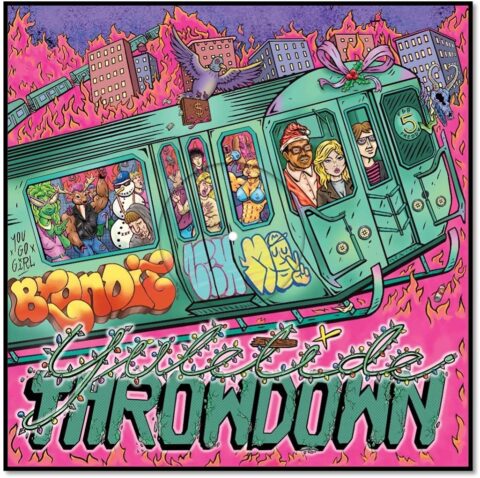 Blondie
Blondie are clearly using the George Michael 'bumper guide to reissuing back catalogue' as their playbook, since fans are still waiting for the box set that they told us in 2018 was "coming in 2019". Here's a quick reminder of the timeline:
THE BLONDIE BOX SET TIMELINE
We did get the Yuletide Throwdown single late last year, which was pretty cool and shows some creativity and a commitment to physical product absent from team George Michael, right now.
---
Other reissue news, rumours, new albums and musings
China Crisis have confirmed a 2CD reissue of their 1986 album What Price Paradise is coming this year and Lloyd Cole has told fans that 2003's Music in a Foreign Language will be his next reissue this year and it will come with 10 bonus tracks of "rough mixes before other musicians were brought in". This will be available on vinyl and CD. Erasure's 1995 self-titled album is expected to be next in their two-CD reissue campaign and Tori Amos told SDE that "we will be doing something" around the 30th anniversary of her solo debut Little Earthquakes.
Despite talk of an Anthology, it seems likely that Duran Duran will stay focussed on touring and promoting their well-received new album Future Past. The band are on something of a high and are surely going to be looking to make the most of the positive vibes here and now, rather than focusing on the past. Not that physical reissues are off the table completely, since BMG Rights Management USA have the rights to Medazzaland, Pop Trash, Astronaut and Red Carpet Massacre so they'll be looking beyond streaming to recoup their investment. Also, don't rule out a further edition of the new album later in 2022 with remixes or more bonus tracks.
---
a-ha will release a new album in 2022 called True North. This was recorded in in Bodø, Norway in November 2021. It's a filmed live-performance with The Arctic Philharmonic and there will be a film and an album in the autumn. It's not clear whether these are entirely new songs, or old songs or a mixture of both.
---
The New Order reissue/box sets should continue with Lowlife and Slash has confirmed that a Guns N' Roses Use Your Illusion box set will happen in the summer of 2022 with bonus content to include the warm-up gig from The Ritz in 1991 and a Vegas show.
There's the usual silence from Kate Bush, but SDE feels like something could happen in 2022, most likely a new studio album. Having worked on that rather flawed reissue campaign as recently as 2018 we can't see Kate spending her time on individual album super deluxe package, much as we'd like it. The Dreaming is 40 years old in September if you want to get your hopes up! Kate REALLY needs to do something with her video archive, which has been languishing on VHS/laserdisc for decades.
---
We are currently seeing tentative 'baby steps' when it comes to UMC's custodianship of the ZTT label and, in particular, the Frankie Goes To Hollywood catalogue. We had some 'vanilla' reissues last year and in a few weeks the Essential compilation hits 'the shops' but SDE understands that, all being well, fans can expect something more weighty and interesting later in 2022.
Talking of ZTT, new music from xPropaganda – Claudia Brücken and Susanne Freytag – is on the way. The new album is produced by Stephen Lipson, which I'm sure you'll agree is all very exciting.
The Pet Shop Boys' second album is Actually 35 years old in 2022! Not that we should expect a box set. Their debut Please was not afforded the same treatment for either it's 30th (in 2016) nor its 35th (last year). I think we can conclude that super deluxe type box sets are not Neil Tennant and Chris Lowe's 'thing'. A remix collection is long overdue, mind, so it would be nice to see something like that surface, although the smart money is on the guys "working on the new album".
---
It's not like Demon Music to pass up the opportunity to reissue a Suede album, which means SDE must conclude that despite band and fan reservations over 2002's A New Morning, we are likely to see a reissue in the now familiar DVD-sized casebound book. Since the album was issued in September, expect this later in the year.
---
The Lilac Time's Astronauts album from 1991 will be reissued this year (via Needle Mythology). It will be a 3CD set and feature the album (remastered), a demos and outtakes album and a live album from the Dreaming tour of 1991.
---
As well as the new album, Marillion should this year deliver deluxe reissues of Seasons End and Holidays in Eden. In related news, Fish is said to be working on a deluxe reissues of his first two solo albums (Vigil in a Wilderness of Mirrors (1990) and Internal Exile (1991). Expect similar packages for both artists with surround mixes and bonus material.
It's a shame to note that after a whirlwind of activity a few years back, all seems quiet on the INXS front. 20 years after Kick was first issued as a 2CD deluxe edition, there have still be no serious reissues of any other INXS album! Instead, we've had plenty of greatest hits and two more Kick reissues: Kick25 and Kick30. INXS manager Chris Murphy was always a man with a plan, but his sad passing almost a year ago has perhaps left the campaign – which struggled for traction even with Chris' enthusiasm – rather rudderless. It's terrible that great albums like Shabooh Shoobah, The Swing, Listen Like Thieves and Welcome to Wherever You Are have been ignored and are in danger of being forgotten.
---
R.E.M. didn't release an album (Up) for another two years after New Adventures in Hi-Fi, so Concord may well either need to pause the 25th anniversary reissue campaign and will perhaps re-focus on an earlier part of the band's career in 2022.
---
Ultravox's 1981 album Rage in Eden will be reissued in 2022 and will be very much in keeping with the excellent Vienna set of 2020 and it is likely that BMG will move on to Supergrass' self-titled album from 1999 having done a fine job with In It For The Money last year. Just over four years after their debut was reissued as a super deluxe edition, there is still no sign of Roxy Music's second album, 1973's For Your Pleasure, being given the box set treatment. I feel we are in for a long wait on that one.
---