SDE's favourite reissues of 2021
Box sets and reissues we love from this year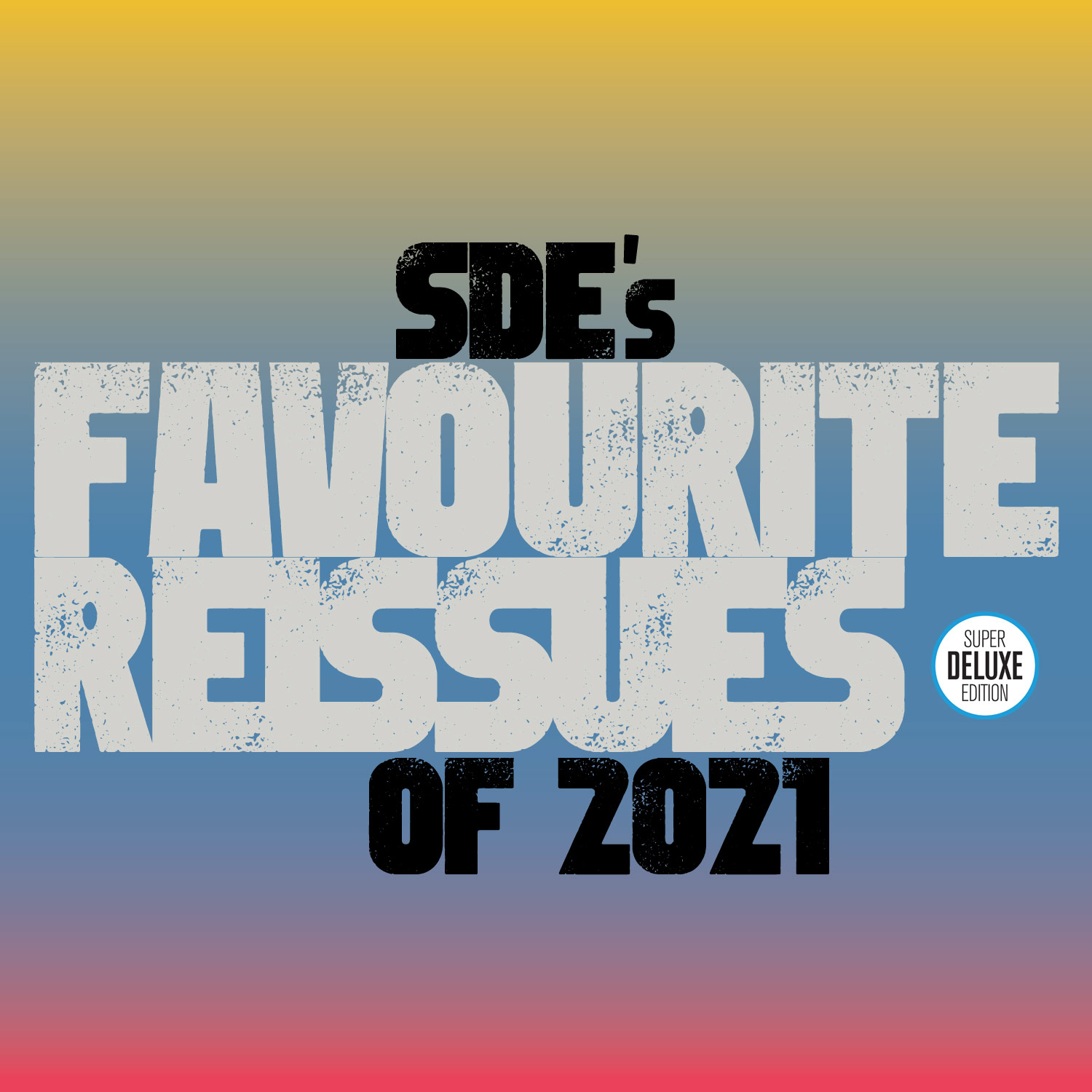 Happy New Year to you! Before we get started with 2022, let's look back at SDE's favourite reissues of the last 12 months. There were many great box sets and reissues this year, of course, so let's hear what your picks would be, via the comments section.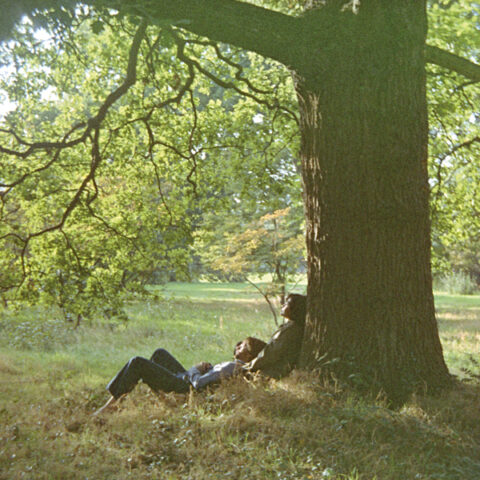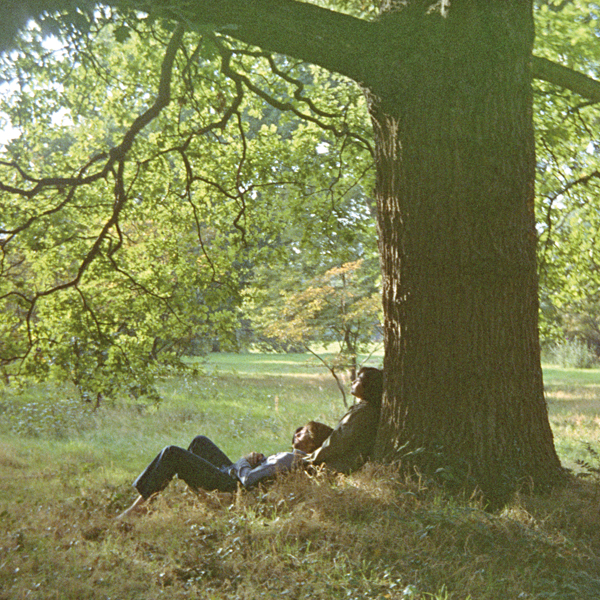 Reissue of the year: John Lennon/Plastic Ono Band (super deluxe)
A forensic examination of John Lennon's best solo album, the 6CD+2xblu-ray super deluxe edition offers you everything you could possibly want AND MORE. The album is remixed into both stereo and Dolby Atmos and examined from different perspectives with the goals varying, from highlighting how the ideas and recording progressed (Evolution Mixes) to showcasing a specific aspect/instrument on the multi-track (Elements Mixes). There are also outtakes, demos, raw studio mixes and jams. The 130-page hardcover book does an amazing job of making sense of all this material and the packaging is excellent. Probably overkill for most records, but for an ex-Beatle's first solo album, it's warranted and very welcome. These Lennon super deluxe editions don't comes with a silly price tag and are now the yardstick by which others are judged.
Read the original SDE review of John Lennon/Plastic Ono Band reissue
---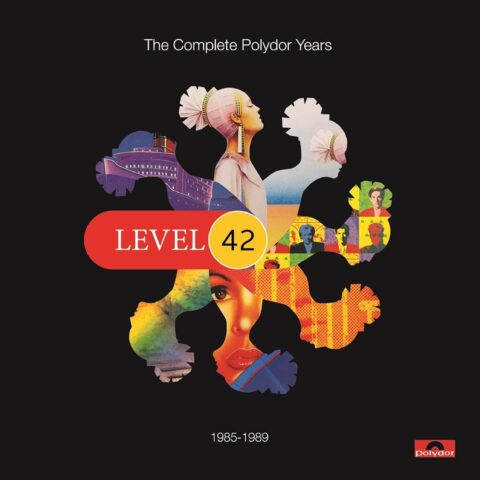 Level 42 / The Complete Polydor Years (10CD box sets)
After years of missed opportunities (Running in the Family box set, anyone?) the two Complete Polydor Years Level 42 box sets issued this year finally delivered fans something comprehensive. There's 10 CDs of albums, remixes, B-sides and rarities in each box and these are band-approved with contributions in the booklets from Mark King, Mike Lindup et al. Well-priced and smartly packaged, these come highly recommended.
Watch the SDEtv unboxing video of The Complete Polydor Years 1985-1989
---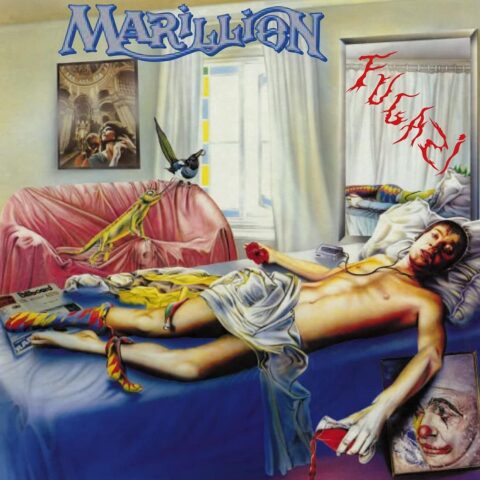 Marillion / Fugazi (3CD+blu-ray super deluxe)
The Marillion reissue campaign continues to impress. This year, four years on from the 2017 reissue of Misplaced Childhood, the band's second album, 1984's Fugazi, was re-released. The 3CD+blu-ray package offers so much for around the £30 mark, including new stereo and 5.1 remixes, a live concert, bonus tracks, documentary and a great book. The packaging is excellent and pleasingly consistent with what has come before.
Read more about Marillion on SDE.
---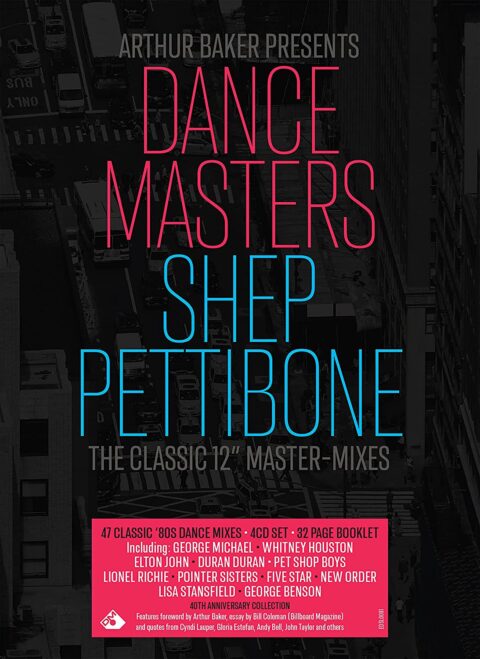 Dance Masters: Shep Pettibone The Classic Master-Mixes (4CD set)
A brilliant four-CD compilation featuring the work of legendary producer/remixer Shep Pettibone. The variety of acts Shep worked with makes this so interesting, so amongst the relatively obvious selections – Level 42, New Order, Pet Shop Boys, Thompson Twins – are things like Pia Zadora, Elton John, The Psychedelic Furs, George Benson and The Flirts! No Madonna, which seems ludicrous, but welcome to the wonderful world of licensing, where labels simply refusing often innocuous requests BECAUSE THEY CAN.
Read the SDE's interview with Arthur Baker on remixing in the '80s
---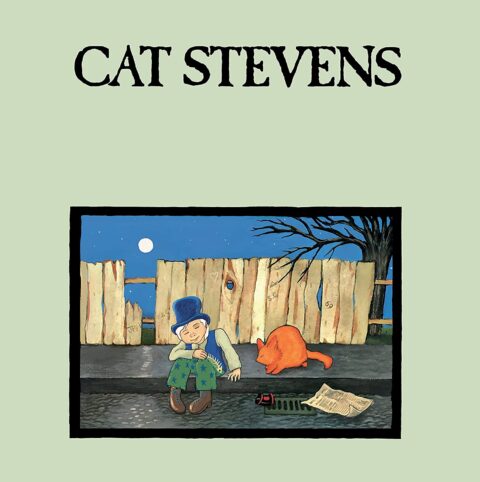 Cat Stevens / Teaser and the Firecat (4CD+blu-ray super deluxe edition)
These Cat Stevens reissues are admittedly rather expensive (at least initially) but they really are quality packages and of course the music speaks for itself. With this particular reissue Universal Music gave fans so much choice in terms of physical packages and actually offered TWO different super deluxe editions one of which was 'just' 4CD+blu-ray without the vinyl. This set is what SDE highlights in this list since it offers a crazy amount of content and is still well presented in a large format package and a softcover book. There's 50 bonus tracks including demos, 'Live on Air' and Live in Montreux. The blu-ray not only contains a hi-res stereo mix but a wealth of videos and TV appearances.
Watch SDEtv unbox the Teaser and the Firecat super deluxe edition
---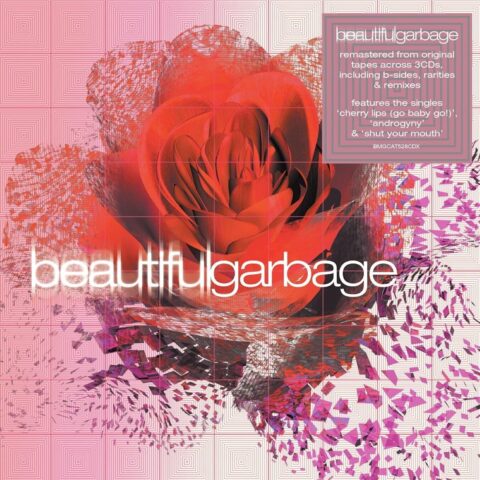 Garbage / Beautiful Garbage (3CD set)
Third time lucky for Garbage. After rather perfunctory 2CD 'deluxe' editions of their first two albums, they've finally GOT IT RIGHT with the reissue of 2001's Beautiful Garbage. In terms of audio, this 3CD set is perfect, with the remastered album on CD 1, a generous selection (19 tracks) of B-sides and demos/rough mixes on CD 2 and then 16 remixes on CD 3. Packaging is improved too, as this comes in clamshell box form, although the booklet is rubbish with no indication that this is a reissue and absolutely no words or notes from the band about the recording of what is a rather underrated album.
Watch the SDEtv unboxing video of Beautiful Garbage
---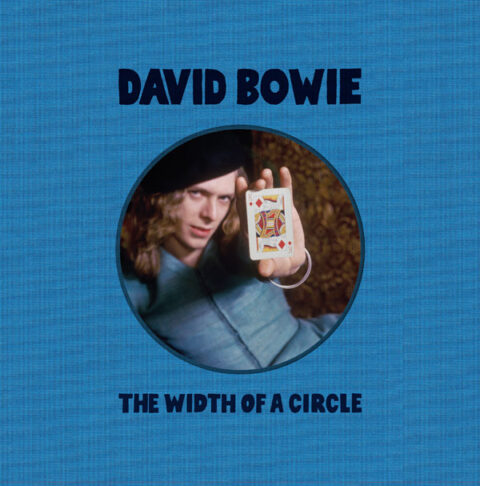 David Bowie / The Width of a Circle (2CD set)
The Brilliant Live Adventures fiasco was probably the nadir of Warner's ongoing David Bowie reissue programme – a campaign that seems to delight and annoy fans in equal measure. But amongst the endless picture discs, 'random' coloured vinyl pressings and empty boxes for sale, the label do occasionally hit the sweet spot with their physical packages. In 2020, the brilliant Conversation Piece deluxe set deservedly won plaudits and this year it was The Width of a Circle. The 2CD package (a companion to Metrobolist, the Tony Visconti-remixed version of The Man Who Sold The World) has everything going for it: It includes plenty of unreleased tracks and the packaging is wonderful, and not overblown. It's presented as a DVD-sized bookset which includes fantastic notes/commentary and is full of fascinating images and scans of documents/letters. Best of all, The Width of a Circle is really good value at under £20. More like this, please.
Read the original SDE review of The Width of a Circle
---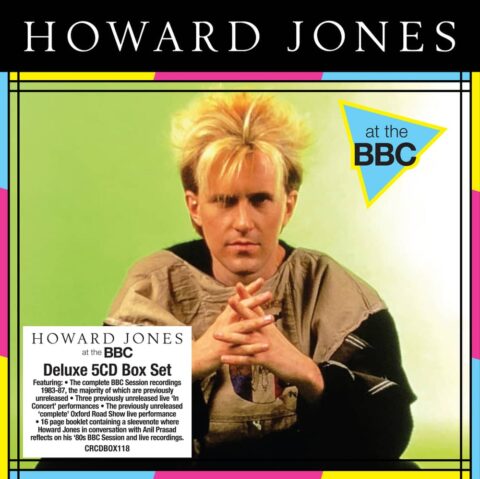 Howard Jones at the BBC (5CD set)
The super deluxe editions of Howard Jones' first two albums included great bonus audio but were very expensive while not feeling particularly 'deluxe'. However, from One to One onwards, Cherry Red have been doing a fantastic job, putting out wonderful 3CD+DVD deluxe editions of Jones' solo records, that offer great value. Now the Warner-era studio album reissues have reached an end, the label have turned to the BBC archive and issued a this superb 5CD set. It's a revelation listening to these early live sessions (some from before the first album was released) with Jones describing them both as "terrifying" and "the most stressful performances to do". There's a rough, almost punk-ish vibe to the early Kid Jensen and Janice Long (RIP) sessions and it's great to hear different, sometimes embryonic, versions of the familiar early singles. Virtually everything here is unreleased and it's hard to disagree when Howard describes this set of radio sessions and live concerts as "a really valuable, historical document".
Read more about Howard Jones at the BBC
---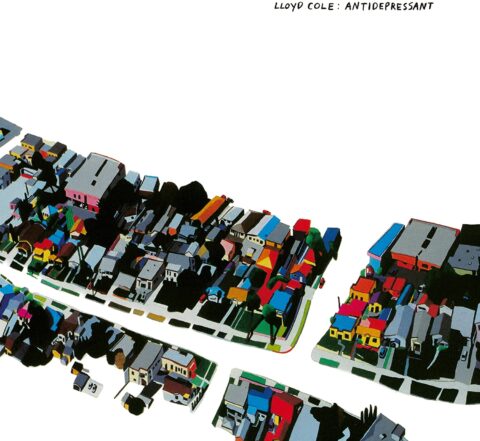 Lloyd Cole / Antidepressant
Sometimes a reissue's job is just to highlight a great 'lost' album and that is very much the case with Lloyd Cole's 2021 re-release of Antidepressant, which comes with just one the bonus track. There is quiet style and class with this reissue of the 2006 album, with the CD coming in a gatefold card wallet with inner sleeve and slightly rejigged version of Susan Logoreci's artwork. 'Coattails' is appended to the original track listing, but the vinyl version delivers it as a bonus seven-inch single.