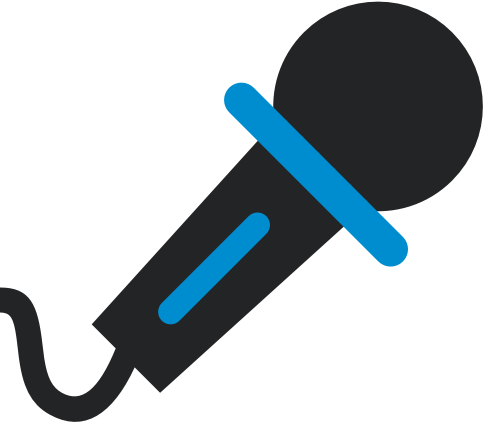 Interview
a-ha's Pål Waaktaar Savoy talks to SDE about new project 'World Of Trouble'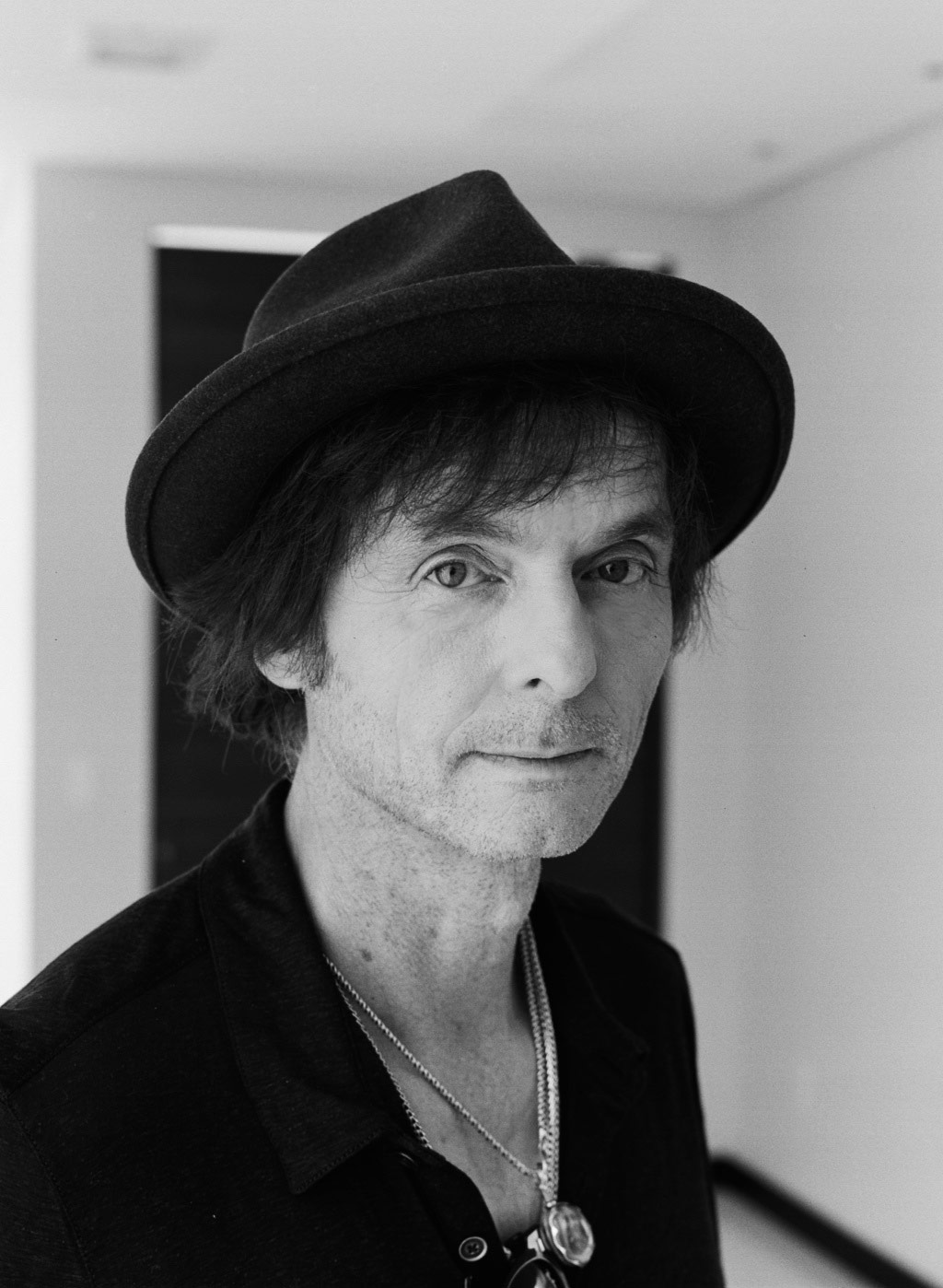 Pål Waaktaar Savoy, the primary songwriter and guitarist in a-ha, has recorded a new album with New York-based singer Zoe Gnecco. Together they are 'Waaktaar & Zoe' and the long player is called World Of Trouble. Pål has written and produced the ten-track album which has been on heavy rotation here at SDE HQ. In fact, we're calling it the album Cast in Steel should have been…
Pål called us from his home in Brooklyn to talk about the project, reflect on the current status of a-ha and confirm some forthcoming reissues…


SuperDeluxeEdition: How did this project come about?
Pål Waaktaar Savoy: It was a happy accident in a way. At any given time I'm just working on stuff and I don't always know where it's going to end up. Sort of looking for the next song. And after a-ha had one of their breaks, I was looking for ways to get them out and when I heard Zoe's sing – she was doing a club thing – I immediately loved her voice. In the beginning, I asked her to come in so maybe she could demo the songs, so I could show them to people, but the second she started singing I felt like I didn't really want to take it any further than that – she made the songs her own. But she was very young at the time and it took a good year, trying different songs just to see which ones felt the most natural to her. Every other week she'd come in which was cool in a way, because when I started writing a new song I'd hear her voice and think about how she responded to things. So it was a nice thing that just sort of happened. And having been in the business for a while, it was very cool to listen to stuff with her ears and to be in the studio with someone who is a little bit new to the situation.
SDE: Is this Zoe's debut release – had she released anything before?
PWS: No, not at all. This is her first. But her dad [Jimmy Gnecco] is a singer, in the rock band Ours, so she was born and raised with a studio in the house [laughs]. He's a tremendous singer as well.
SDE: Did your writing approach differ from if you were writing for Morten, for instance?
PWS: Well, that's what was good about it… trying different songs. I'm writing lyrics from my point of view, but she's in a whole different place. Sometimes it wouldn't work, but sometimes there would be a sort of duality there where it makes this kind of sense from my point of view and it makes another kind of sense from her point of view… so that was another thing which I felt was cool. It gave the songs a different layer. I would say half the songs are stuff I had before and half were things I wrote during the making of it.



Zoe Gnecco [photo: Jenny Woods]
SDE: I read that Open Face nearly made it onto a-ha's Cast In Steel, is that true?
PWS: Yes, because the two albums were overlapping a little bit. And as I say, when I write I don't think this has to be for here, or that has to be for there. So there are a few songs from that last a-ha album, Under The Makeup, Cast In Steel and Open Face, that Zoe sang first. I'm still debating which is the best version. It depends on your taste.. they have a different vibe.
SDE: So are you saying that there is a finished a-ha version of Open Face sitting on a shelf somewhere, or was it not completed?
PWS: Er… I'm trying to remember what happened. The a-ha album process gets more and more difficult as we go along. There's so much politics involved…
SDE: Well, I was going to ask you about that, because I guess one of the attractions of doing this record – correct me if I'm wrong – is that someone young and at the beginning of their career is likely to be excitable and enthusiastic and saying 'yes' to things more than your bandmates in a-ha.
PWS. Yes. [pause] You, know it is a very different thing. a-ha has been going for a very long time and there is a lot of conflicting ambitions. And we're living in different countries, so it's a little hard to get back into sync for every album and that process, for me, is so far from the creative end of things, so it gets less and less interesting. So I think a lot of times I show things [songs] and if they don't end up on the album I'm not going to fight tooth and nail to get them on there anymore.
SDE: They To Me And I To You is a very old song, isn't it? What made you dust that one down and put it on the album?
PWS: Yes, and that happens on most albums I've been involved in, whether on Savoy or a-ha and before that, Bridges. It's funny how songs lie around and suddenly the moment comes to them. Sometimes when I start an album I dig into old notebooks to get me going and you discover things and think 'that's cool', so you get new material coming out of that. But They To Me And I To You – I'd tried that a few times earlier, but it just never seemed the right timing for it. But that's always been a song I loved and it has that Phil Spector thing – it's a big song. But for some reason when Zoe sang it – it's a breakup song – the lyrics started to sound authentic to me. And she has that deeper timbre in her voice, when she sings the chorus. It's not like Patti Smith, but it's a little bit more in that vein… more than the typical girl singer, nowadays.
SDE: You produced the record, you play most of the instruments on it. Were you looking for a particular sound? Each song is different of course, but Beautiful Burnout has that sixties vibe, doesn't it?
PWS: It is whatever the song needs, whatever it's inspired by. Tearful Girl has more of that – I live in Brooklyn – it gives me more of that Brooklyn indie-band vibe. But yeah, Beautiful Burnout, I had a totally different beat on that first, but for some reason that skipping beat, which is a bit sixties, worked well with the rhythm of the melody itself. But I listen to so many types of music and so many albums that these kind of references can just pop up and can influence a song to go in a certain direction.
SDE: What was the recording process? Would you get Zoe to sing on something where it was perhaps quite bare bones, and then you'd spent more time working on it, or would you have a finished instrumental track and you'd have her sing on that? What was the process?
PWS: A lot of times I'd have stuff I've worked on and she'd come in and some of that would work, but I'd say at least half the time, or even more, I'd discover that the key wasn't right, so we'd have to redo the whole thing in a different key. But then things would happen as you re-record it because her voice would do things to the song – so it was trial and error. It's amazing how much the key and the tempo changes the basic impact of the song. But I have a studio at home where I do a lot of stuff and I'd do drum stuff at the weekends
SDE: Of course, you have your other band, Savoy, but was having full control over things, refreshing for you. As you say, no politics. You can get an album full of your own compositions
PWS: It's nice because this and all those Savoy albums have been made before you take it to a record company. So in a way you take that whole bit out of it and it becomes… the only deadline is the rush you put on yourself. It's a freer approach and you only have yourself to answer to. And when you sign to whatever record company, you know that they like that album, not the one four albums back that they're hoping you'll make again… It's a very straightforward thing and a very natural way for me to work.
SDE: Is this the start of a new long-term collaboration or a one-off project?
PWS: Well… we haven't really been thinking further than this one, you know. I have a lot of new music that I'm working on – I have a Savoy album that's finished, mastered and coming out in September, so that would be the next one and a-ha's doing an unplugged album this summer and then I'm working on new material that I don't know exactly where that's going…
SDE: But do you feel any sense of responsibility with Zoe though, in terms of her career?
PWS: Yes, absolutely. I want her to have every option open. We were debating what to call the album… in the beginning it was meant to be just her, but then it felt weird that I'd written the songs and played everything… it felt like more of a collaboration. But I'm sure she'll do other albums on her own.
SDE: This album isn't a bad platform to work from, I guess!
PWS: Yes, and because we haven't used 'Zoe Gnecco' for this she can't still start her own thing, totally on her own, so I think she has every option. It's not one of those 'sign here..' type of things. She's totally free to do whatever she wants…
SDE: Are you planning on doing any live stuff, to help promote the record?
PWS: I would love to because she has a really powerful voice. I'm just trying to figure out how it could be done. I'm toying with the idea of doing a double show, where Savoy can do one half and Zoe can do the other half… stuff like that, to make it workable for me, as well.
SDE: What about coming to the UK at any point. Is that on the cards?
PWS: Well, when we do that then that would definitely be on the list. The original idea was to do some festivals first, in the summer, but it got a little bit tight with the unplugged thing with a-ha, so we'll see. Once we get to the end of the summer, the fall period is fairly open for me, so I'm hoping that would be a good place to do some gigs.
SDE: With an album like this, the whole musical/commercial landscape has changed so much over the years, so how do you measure success? Is it writing some great songs, is it selling a certain quantity, or is it having a hit single?
PWS: [laughs] Having a released now lots of albums, I do see the thing where albums were totally out of sync with what's happening on the radio… I think I've accepted that that's the way it's gonna be, you know? Sometimes you're going to release stuff that's easier to get played and other times it's not so easy, so it becomes… it's hard for me, the kind of person I am, to chase that radio angle. Even with a-ha, once we'd done a few things we always went back to what we really loved and with singles we'd always have a bit of a fight with the record company to get them released. You have to do what you do and get a kick out of it and hope you find an audience, somehow. I'm taking a bit of a long term view on that stuff. Not every album that you release should be judged in those three months after release – some of them just need a little more time. Also, a lot of albums I like are things that took a little longer… so you just go with the gut and do what you can do and hope for the best.
SDE: I was quite pleased to see that at least you put Beautiful Burnout as a seven-inch single because as someone who still loves buying physical music, it's frustrating when a lot of stuff just gets put out digitally…
PWS: Yeah, for me as well. It's nice to have the kind of… 'proof' [laughs]
SDE: Did you record many more than the ten tracks on the album? Are some sitting on a shelf that might perhaps come out as a B-side or an EP, or something?
PWS: Yes, I think overall we went to something like 20 or 25 songs.
SDE: In terms of a-ha.. I read on the website a while back about the unplugged/acoustic tour. Is there going to be an acoustic-type studio album?
PWS: We haven't decided any of that yet. We just know we're doing something acoustic [laughs]
SDE: I read an interview recently where you said that you weren't too happy with some of a-ha's recent output. What did you mean by that?
PWS: It's mainly the process we put ourselves through, which seems to be unnecessarily tough. I guess we try to find each other every time we make an album, but it gets tricky. And with the last album there wasn't actually that much time spent together in the studio, which I'm not a fan of at all. It just becomes lots of different people doing different things in different places. And the sort of noise-flow you get from that, to do with other types of stuff, is just not inspiring to me. It's a feeling that you have, that things should be a little easier.
SDE: Is the problem that there's just too many producers, too many writers? In the old days you would write most of the songs and one person would probably produce the album. Is there just too many people trying to influence the creative elements?
PWS: Yes, but I don't mind discussion or fights, as long as we're in the same room. You wanna hear a song this way? Then let's play it right now, here. And then we'll play it my way and you'll hear it right now, instead of it turning into this lengthy back-and-forth, with five other people… then it becomes more of a political thing. So I like to keep it face-to-face and whatever opinions people have, have it out in the same room. That's what we had in the beginning and even though we had the same arguments there, at least we then ended up in a place where everybody was happy.
SDE: Does that mean another studio album from a-ha isn't that likely?
PWS: It's always likely. You know there's no less talent now than there ever was, so we need to be able to force ourselves to work together. We need to go back to that one studio, one producer and go in there and hammer it out.
SDE: And what is the thinking behind this acoustic tour. Is the idea just to do something a little bit different under the a-ha banner?
PWS: Our songs tend to be written on acoustic guitar or acoustic piano so they've always translated very well to whatever form you want to give it – and it's been something people would say: 'you should do an acoustic album'.
SDE: Does this mean you'll be playing smaller, more intimate-type venues?
PWS: So far it's looking like the same kind of size [as normal], so that will be a challenge.
SDE: I understand that we can look forward to reissues of Major Earth Minor Sky and Lifelines in the not too distant future?
PWS: Yes
SDE: Obviously you and the band have been very involved in the reissues, since there's so much demo material on them. How much do you enjoy that process?
PWS: That's been good. We've been digging deep into the closet trying to find various things on cassettes and old DATs. You find something and then the guy at the record company goes away and tries to find a better quality version of that same recording, because a lot of times we'll have a cassette copy, but it won't be the master and then it becomes a process of 'where did that one end up'. It's a lot of detective work to figure out where stuff ended up.

Reissues of a-ha's Minor Earth Major Sky and Lifelines are expected in 2017
SDE: It also gives you an opportunity to re-appraise the work you did at the time. Minor Earth Major Sky was your 'comeback' album. How do you reflect back on that record?
PWS: I have great memories of that album. A good period, lots of material. There should be some good outtakes on those releases. Lifelines was a bit more of a struggle. We tried to work with five or six different producers, so that was the first album where everything was scattered in lots of different places. The good thing about that is you end up with tons of different versions and outtakes that you can use on the reissue.
Pål Waaktaar Savoy was talking to Paul Sinclair for SuperDeluxeEdition.com. World Of Trouble by Waaktaar & Zoe is out now.
Compare prices and pre-order
Waaktaar & Zoe
World of Trouble - purple vinyl
Compare prices and pre-order
Waaktaar & Zoe
world of trouble - CD Edition
Compare prices and pre-order
Waaktaar & Zoe
Beautiful Burnout - seven-inch
1 Beautiful Burnout
2 Tearful Girl
3 World of Trouble
4 Laundromat
5 Mammoth
6 They to Me and I to Them
7 Winter Wants Me Empty
8 Ancient Arches
9 Open Face
10 The Sequoia Has Fallen